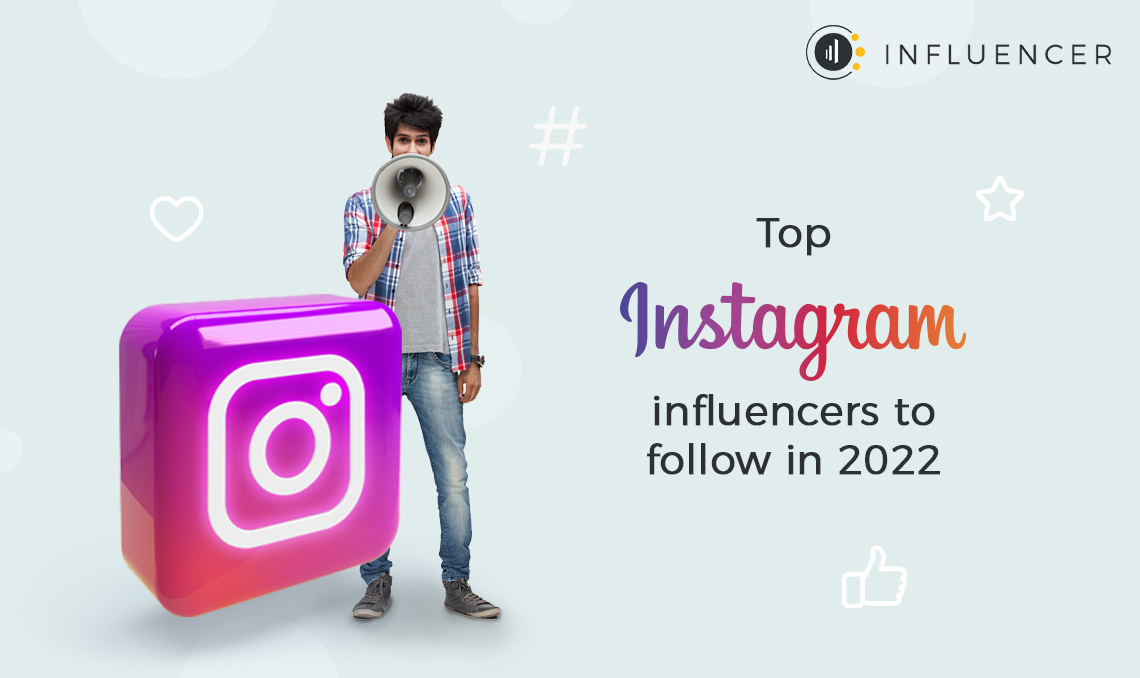 Top Indian Instagram Influencers to Follow in 2022
Author: Sayantan Rudra
|
Updated Date : May 15, 2023
The rise of instagram as a platform has brought talented and skilled individuals or should we say "Influencers" to the forefront by providing them with a platform to showcase their creativity and connect with their audience.
Who are the top Indan instagram influencers to follow in 2020? Well, we have curated a fine list of top influencers for your in this space.
What do these instagram influencer do? These Indian Instagram influencers have turned themselves into spectacular creators, setting higher standards for quality content, while also helping brands create amazing influencer campaigns. They always make sure to keep it real and ascertain that they do not commit any common influencer marketing mistakes.
The categories of famous Indian Instagrammers we are going to cover in this blog include
ENTERTAINMENT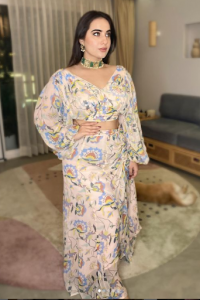 Source: Instagram
A name you might frequently see amongst the leading Indian Instagram influencers is Kusha Kapila. Starting her career as a writer with iDiva, her videos for the media network kickstarted her venture in the world of digital media and content creation. Her much-loved persona of 'Billi Masi' has contributed to her being one of the top entertainment and fashion Instagrammers active today. Her content includes lifestyle, fashion, makeup, skincare, marriage life, and of course- comical sketches and reels to scale up her page. As of now, she has attained 2.2 million followers on her IG handle who tune in for their daily dosage of entertainment.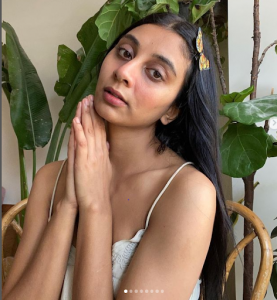 Source: Instagram
Just like Kapila, Dolly Singh is also one of the leading Indian influencers on Instagram, having gained prominence for her videos for iDiva as 'Raju ki Mummy'. She is known for creating comedy sketches with characters like 'Guddi Bhabhi' and 'Shree the artist', her content includes funny and entertaining videos starring relatable characters and situations for most gen Z and millennial Indians. Her breakthrough influencer trends helped her in achieving a whopping 1.4 million followers on her IG handle making her one of the best Instagram influencers in India.
NIHARIKA NM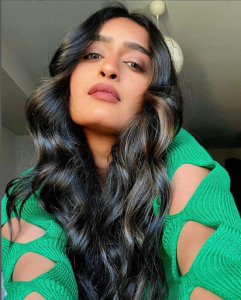 Source: Instagram
Thanks to her fun-loving and frolicking videos, Niharika has amassed a huge following of 1.6 million on her Instagram handle. Her videos have an accented speech with a hint of the laughter-inducing alter ego personas that will help you forget all your problems for a couple of minutes as you laugh to tears watching them. For that added chuckle, Niharika is one of the top Indian Instagram influencers to follow. Along with the hilarious depiction of real-life genZ problems, she is also known amongst prominent fashion Instagrammers for her daily dosage of fun and style. She comes up with great fashion trends and stylish experiments that you can seamlessly use in your everyday life. You can check her Instagram handle to get ideas for reels to scale up your page.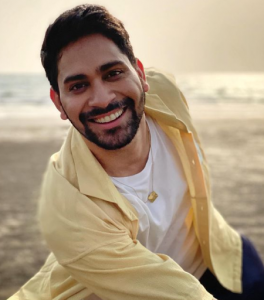 Source: Instagram
Cringe yet funny reels, clever sketches, satirical videos, anti-stereotypical content and relatable comedy define Ankush Bahuguna's Instagram feed. With these qualities in his content, it was easy for him to rank in this list of the top influencers in India. Earlier featured in videos for MensXP and iDiva, Ankush also has his savage mom starring in some videos (mostly roasting his son!). He is one of the leading Indian influencers on Instagram with a follower count of 854K. Ankush is known for applying fashionable makeup and killing it with his drip lifestyle and hilarious reels and posts on Instagram. Check out his IG handle for your daily dose of humor that will get you laughing your minds off. He has shown a splendid example of how to make the most viral challenges during lockdown which also helped him increase his follower base.
FASHION, BEAUTY AND LIFESTYLE INFLUENCERS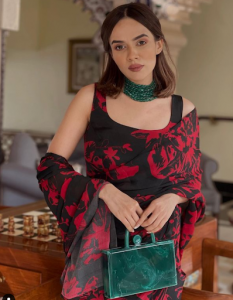 Source: Instagram
The famous Indian Instagrammer and trend-setter, Komal Pandey, boasts a massive following of 1.5 million on Instagram with her makeup styles, skincare routine, fashion therapy videos and new fashion trends. She is one of the well known Indian instagram influencers. It was back in her college time when Komal started posting pictures with "Look of the Day" on Instagram while working at PopXo. All of her hard work and trend-setter mentality helped her bag the award of Cosmopolitan Best Fashion Influencer & Vlogger 20-21. Her reels and posts are widely appreciated by gen Z and millennial Indians.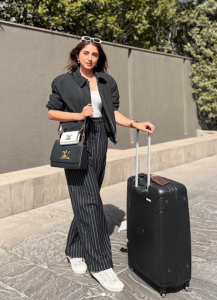 Source: Instagram
A full-time lifestyle influencer, Aashna Shroff started her influencer journey with her blog- The Snob Journal. She has worked with many brands in the last couple of years while building a steady following on Instagram which has now brought her at par with some of the best Indian Instagram influencers. She posts outfits, makeup and home inspiration on her Instagram which has a following of over 918K.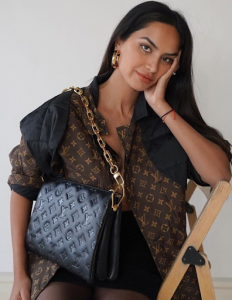 Source: Instagram
Deepa Khosla with her incredible fan base of 1.7 million followers on Instagram, is one of the leading Indian influencers in the USA. Her Handle comprises numerous beauty, lifestyle, and fashion-related content that often helps set new trends. Her iconic modeling and lifestyle fashion tips rank her among the leading fashion Instagrammers that you should consider following to stay updated with the latest trends in 2022.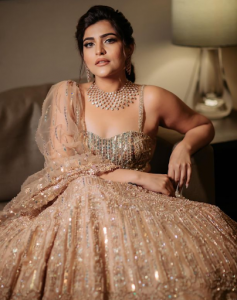 Source: Instagram
Kritika Khurana started her blogging journey with her blog 'That Boho Girl". She is known for her styling content, especially for Indian and fusion wear. She is a fashion and beauty influencer on Instagram, whose sense of style, makeup, and bubbly nature are some of the many reasons she won the Cosmopolitan Lifestyle Influencer of the Year 2020 award. She is one of the leading Indian Instagram influencers in 2022 and has a massive audience on the IG among school and college-goers.
TRAVEL INFLUENCERS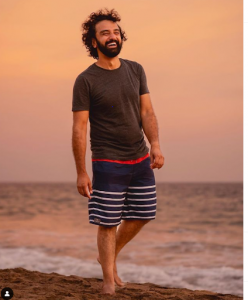 Source: Instagram
Siddhartha Joshi's Instagram documents the stories of an Indian traveller around the world. This travel influencer's account has beautifully shot images of places that he visits, making you want to visit them as well. Siddhartha's account travelogues, travel, and photography tips, vlogs, and travel product reviews and enjoys a following of over 126k. If you are looking to plan your next vacation, Siddhartha is the best Indian Instagram influencer for reviews and travel tips.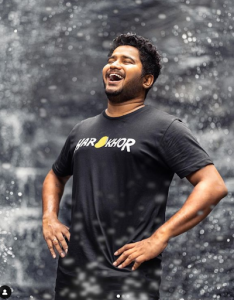 Source: Instagram
Ganesh Vanare is a photographer who captures his travels. His Instagram is an album of candid moments from across India. His images capture the aesthetics of places and the beauty of the people. Owing to his amazing photography skills, Oppo has made him their official brand ambassador. He has close to 473K followers on Instagram and continues to grow with his active travelling adventures and pictures that make you look twice!
FOOD INFLUENCERS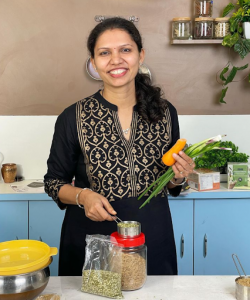 Source: Instagram
A homemaker with humble beginnings, Kabita Singh's content reflects the same. Kabita Singh posts quick and easy to make recipes that have a massive following amongst Indian homemakers and moms looking for easy but new recipes to replicate at home. She has 857K people following her on Instagram who love to stay updated on the latest cuisines, Indian dishes, and DIY cooking styles. She is one of the trustable food influencers in India.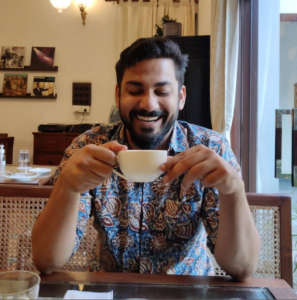 Source: Instagram
Masterchef India finalist, author, podcaster, and TEDx Speaker, Chef Sadaf Hussain's Instagram is a gold mine for lovers of Indian street food. His passion and love for food leads him to dig the stories behind the origin and discovery of some of our favourite foods on his Instagram. Being a top Instagram influencer in India, Chef Sadaf is also a consulting chef with some of Delhi's boat-loved cafes, bistros and restaurants, Chef Sadaf's Instagram has 28.8K followers and people looking for lost Indian recipes, food stories, and street food trivia may explore the posts that Chef Sadaf updates!
FITNESS, HEALTH AND WELLNESS INFLUENCERS
Source: Instagram
The list of top Instagram influencers in India is incomplete without Sahil Khan. With over 10 million followers, Sahil Khan has built a fitness empire on social media. A former Bollywood actor, Sahil Khan's Instagram is a must-follow for those into bodybuilding, workouts, and fitness advice. Sahil Khan is the recipient of the Rajiv Gandhi award for India's fitness icon. He also owns one of the biggest gyms in the country and is counted as one of the most prominent fitness coaches in India. Owing to all the success and fame, Sahil is one of the highest-paid Instagram influencers in India.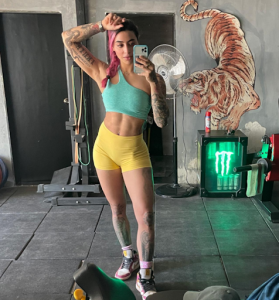 Source: Instagram
Gurbani Judge, better known as Bani J shot to fame as a contestant on MTV Roadies which was followed by a stint with MTV as a VJ. She was a part of Bigg Boss 10 where everyone got a glimpse of how important fitness is for her. She is even popularly known for her role in the Indian web series "Four More Shots Please" which displays that she can also act wonderfully. She actively shares her healthy diet plan and workout videos on Instagram. With over 1.4 Million followers, Bani J is one of top social media influencers in India, especially for women's fitness.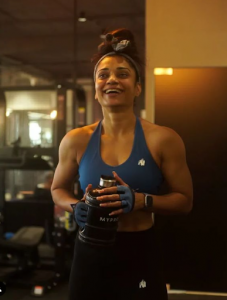 Source: Instagram
A mom to two kids, Sonali is an international athlete herself. She won the bronze at the WBBF Asian Championship and is a fitness coach and a 4 time TEDx speaker. With her noteworthy laurels and endeavors, she has earned herself a spot amongst the most famous Indian Instagrammers to follow in 2022. Having started her bodybuilding and weight training at 37 years of age, she represents fortitude and determination in becoming one of the top women builders in India. She has 325K followers on Instagram.
These are some of the leading Indian Instagram influencers in 2022 that you can follow and learn so much about beauty, fashion, lifestyle, food, cooking, entertainment, fitness and so much more.
You can also connect with these influencers and promote your brand by reaching out to us at Influencer.in!
For more updates on the latest Influencer marketing trends, you can visit our blogs and stay above every update in the digital marketing field!
If you feel that we missed someone on our list? Tell us in the comments below!
You might also be interested in :

1.Top 10 Instagram Fashion Influencers in India to follow in 2022

2.Top 16 Tech Bloggers in India To Follow

3.Top 11 Health Bloggers & Fitness Influencers to Follow in 2022

4.Top Fashion YouTubers in India to Follow in 2022

5.Top 11 Beauty Influencers in India in 2022