Instagram collaborations: Everything You Need to Know
Author: shivani.pillay@socialbeat.in
|
Updated Date : April 27, 2022
Collaborative marketing is all the rage now. With so many Indian Instagram influencers and top brands trying to grab your attention, wrapping your head around what is best for you and your brand can be quite difficult. Whether you are a small business owner wanting to grow your brand, or even a beginner venturing into influencer marketing, this article will help you understand how you can use Instagram collaborations to leverage the numerous benefits of social media for your brand-building endeavours.
Read on to find out:
What exactly are Instagram collaborations?
How to collab with influencers on Instagram?
How to collaborate with brands on Instagram?
What are the different types of collaborations on Instagram?
What is the new Instagram collab feature and how to use it!
Ideas and tips to nail your collab!
And so much more!
The Instagram collab feature!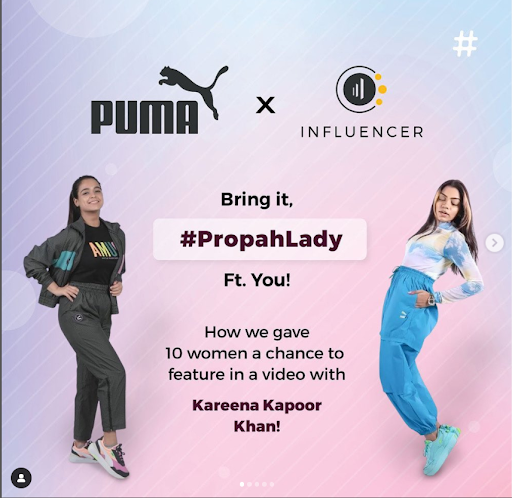 Source: Instagram (@influencer.in)
Instagram too has caught on to the collaboration trend and has launched a new feature. The collab post on Instagram has made this easier by adding the option to co-author your posts or reels. This means the post will show up on the feeds of all the co-authors, increasing the reach and brand awareness of all the parties involved.
What exactly are Instagram Collaborations?
Instagram collaborations are when one or more influencers or brands collaborate on content to achieve a common goal. This can include increased engagement, brand awareness or any other perks the parties have previously agreed upon.
It's important to understand that picking the right Instagram collab partner makes all the difference in your campaign. Whether you want to collab with influencers or a brand, make sure you align on some basic yet essential factors.
Factors you should consider before picking the right Instagram collab partner:
Successful Instagram collaborations demand that you ensure certain fundamentals are met before any joint ventures. You need to consider numerous factors like having a common target audience, aligning brand images, and ensuring that the goals you aim to achieve through this collab post on Instagram resonate with your partner.
Let's dive deeper into these factors:
1.A Target audience/Market that is similar
Collaborations on Instagram allow you to enhance your reach by tapping into your partner's audience. As a result, you'll want to make sure your target audiences are comparable in terms of interests, values, and mindset.
2.Common values and brand image:
Successful Instagram collaborations must benefit both parties. Look for partners that have marketing goals and values that are comparable to yours. They'll be more inclined to join in and you will feel more inclined to associate yourself with a partner of similar values.
3.Complementary products or services
Partnering with your direct competitor is the last thing you want. (Unless you are an influencer and want to partner with another influencer with a similar audience) so, look for a company that offers products or services that are complementary to your own.
4. Similar style and aesthetic:
When you collaborate with a partner, your posts will be appearing on their feed and vice versa. It's best to look for aesthetics that match your own so your audience will be more welcoming to them.
5.Follower count and engagement:
When you collab post on Instagram, ensure that your partner has a similar-sized Instagram following to you. When it comes to audience reach, this ensures that both businesses profit equally.
However, in cases with a large discrepancy, other forms of compensation can usually be discussed.
Types of collaboration on Instagram:
Shortlisting the right collab partner is just as important as deciding what type of collab you want to do to achieve the best results for your campaign.
Here are some popular types of collaboration on Instagram.
Paid collaboration: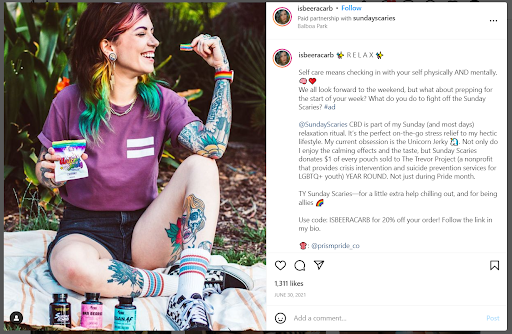 Source: Instagram
The above image is an example of how paid partnerships work on Instagram. As you can see mentioned below her instagram handle, the influencer has notified her viewers that this post is a paid partnership with sundayscaries.
A paid partnership is when a brand monetarily compensates its influencer for a collab. According to new Instagram guidelines, such collaborations are to be disclosed to the audience.
2. Barter collab: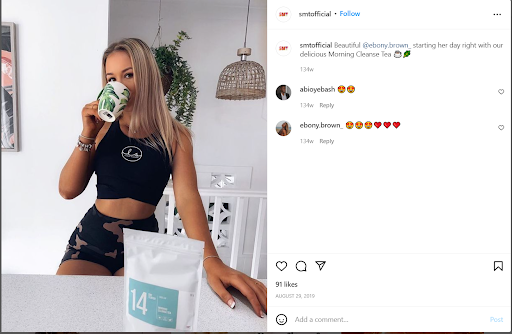 Source: Instagram
Monetary value isn't the only perk an influencer can be offered. This includes brands sharing their products/services to the influencers and asking them to publicly review it in return, or even account takeovers where the influencer uses the brand's Instagram account for a day thereby increasing the reach of both parties.
3. Gifting collab: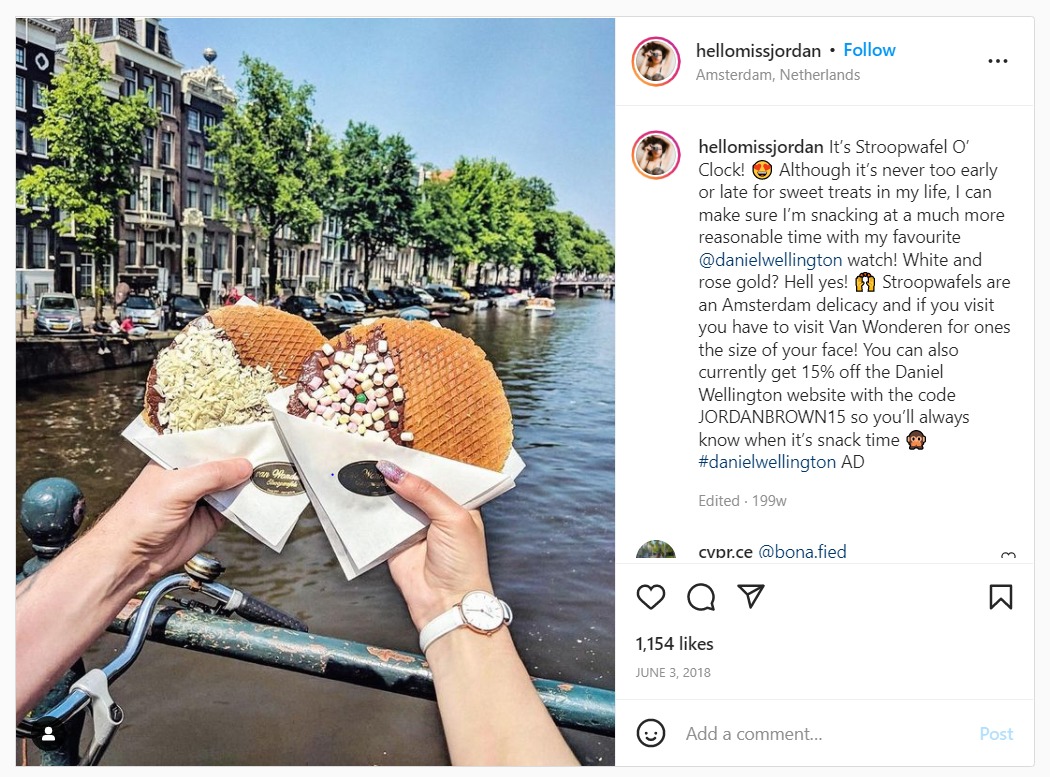 Source: Instagram
It is a common practice during Instagram collaborations for popular brands to send PR packages or launch packages of gifts to their preferred influencers. These are chosen based on shared interests and loyalty towards the brand. Though this is usually not sent with the sole purpose of a collab, the influencers usually post about their experience with the product. This method also increases brand credibility and likability
4. Coupons, discounts, and giveaways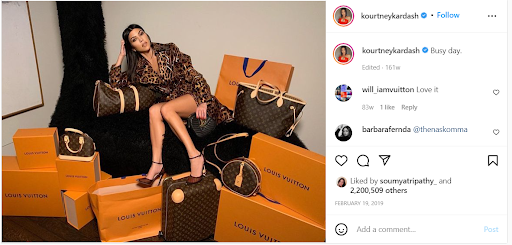 Source: Instagram
Bigger brands often look for loyalty towards their products and services when they collab with influencers. Such influencers often provide giveaways, coupons, and discount codes to their audience to buy from the particular brand in turn for the same from the brand.
Once we've narrowed it down to a list of potential partners, we often think about how to ask for collaboration on Instagram. Influencer outreach and brand outreach can be two very different processes with common goals.
Let's look at how to ask for collaboration on Instagram, as a brand:
1.Draft a Pitch:
Since we are specifically looking to leverage the Instagram collab feature, the best way to get a favourable response from an influencer is by dropping a DM from the official brand handle.
Start by introducing the brand, a top-level pitch of the campaign and why you think the influencer would be a perfect fit.
2.Be patient:
Instagram collaborations are no easy task. Even a simple task of reaching out to influencers takes time, persistence, patience and knowing when to quit.
Don't expect a reply right away, because just like you, there are various brands reaching out to this influencer. Give it a few days and keep following up for a week.
3.Understand that this is a mutually beneficial agreement:
Think about what the influencers' goals are, what they would be interested in and compensation that will make them more likely to come onboard.
4.Keep an open mind:
You might reach out to an influencer with a certain rigid campaign and content idea in mind. While you should certainly do your part in communicating this to the influencer, keep an open mind to listen to their thoughts and ideas about how it can be improved or how they can personalise it as they probably have more experience having worked with various brands.
5.Register on Instagram influencer platforms:
There are numerous Instagram influencer platforms with many influencers registered onto them. Based on each campaign/brand needs, the platform can shortlist a set of influencers and acts as a mediator for all communications making the influencer outreach process a lot easier.
Having said that, Instagram collaborations from the point of view of an Influencer looking to work with a brand can be quite different.
How to collaborate with brands on Instagram, as an influencer: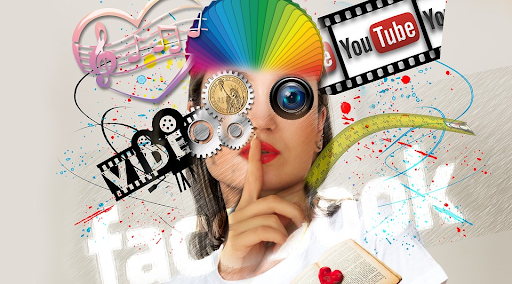 Source: Pixabay
Organically engage with the brand's Instagram account

:
This can show the brand that you are genuinely interested in their products/ services and values as brands try to avoid those who are willing to collaborate solely for the compensation. So go ahead and like and comment on all your favourite posts on the brand's page!
Look for the brand's PR contact:
A public relations contact of a company/ brand can be found either on the company's website or Instagram page bio. If not, you can always leave a direct message requesting interaction with one of their representatives or even pitch in your campaign.
Whether you decide to drop a DM or hit up their PR contact (We suggest you try both), draft your million-dollar pitch! Start by introducing yourself, the type of content you post, why you love the brand and how you would add value to the brand.
Ensure that it is concise and quick, but don't skip out any important details that could have otherwise won them over. Once that's done, all you have to do is hit send!
Register on Instagram influencer platforms:
Some platforms use an algorithm to pick influencers, while many of them encourage people with large social followings to join as influencer members. When you work with a platform, you can skip a lot of the brand outreach on Instagram
Businesses that are actively seeking influencers, use these platforms as a customer and will approach you over the platform if you fulfil their criteria.
Having learnt how to collaborate with brands on Instagram, let us understand some key specifics of the campaign that both parties should be clear on.
By the end of the outreach and negotiation, make sure both parties are clear on:
The products/services to be promoted

Deliverables from both sides in terms of type, quality, and quantity

Compensation (i.e., money, a shoutout, a free product, etc.)

Expected results

Time frame of the campaign

Any other relevant information based on the campaign.
Signing Off
Influencer marketing has become a common inclusion in marketing strategies for most brands and companies. A highly successful means for interacting with customers and personalizing brand campaigns is through Instagram collaborations with influencers from different fields.
Now that you know the basics on how to ask for collaborations on Instagram and what aspects you need to cater to during these joint endeavours hit up some of the top Indian Instagram influencers and start your journey to growing your brand!