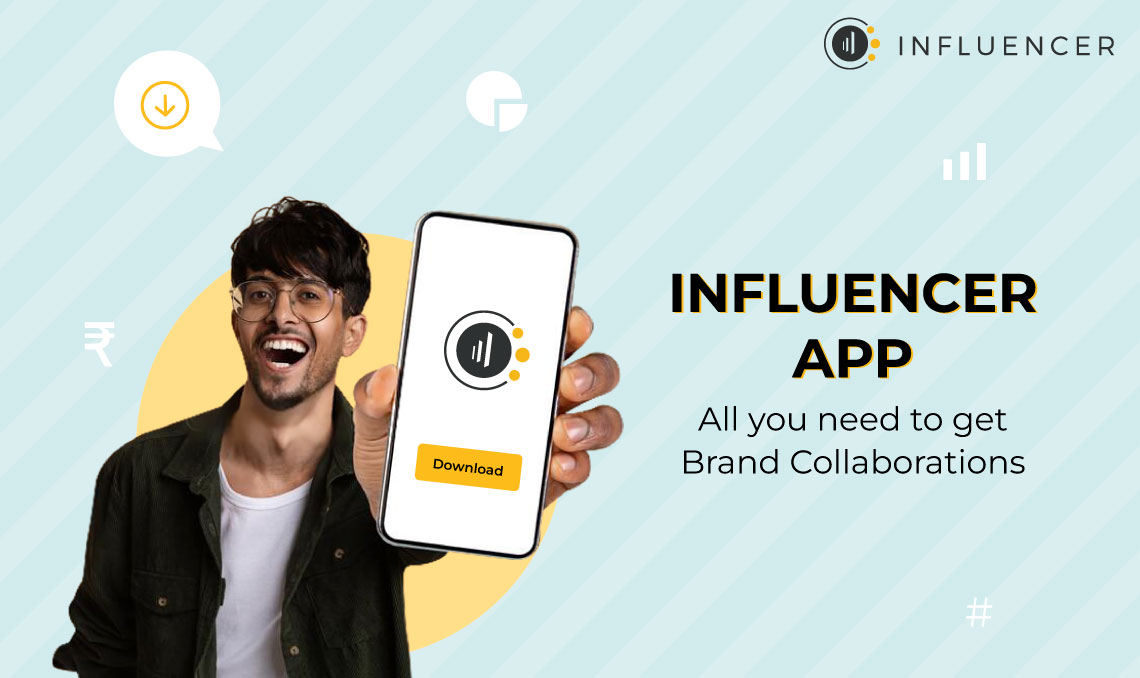 Influencer App: All you need to get Brand Collaborations
Author: Shubham Kalra
|
Updated Date : October 16, 2022

We are all familiar with the general rule of demand and supply, and it takes no economist to know that Influencers are in high demand right now, but that doesn't make getting collaborations a walk in the park.
Getting lost in competition is a common challenge influencers face despite high demand. Many talented creators are often overlooked or simply sometimes don't fall under the right keywords for brands to spot. For a long time, we have felt that enabling frictionless collaborations is a major problem and nobody seems to be doing it right. We decided to tackle it ourselves. Say hello to the Influencer app!
The app comes with myriad features, consciously configured to make brand collaborations seamless for influencers. This is a top-notch influencer marketing platform for brands and influencers. Available on both Android and IOS the app is cross-linked with our web platform tailored for brands. This allows brands to create and monitor end-to-end custom influencer campaigns, which we then feature on the Influencer app for creators to apply.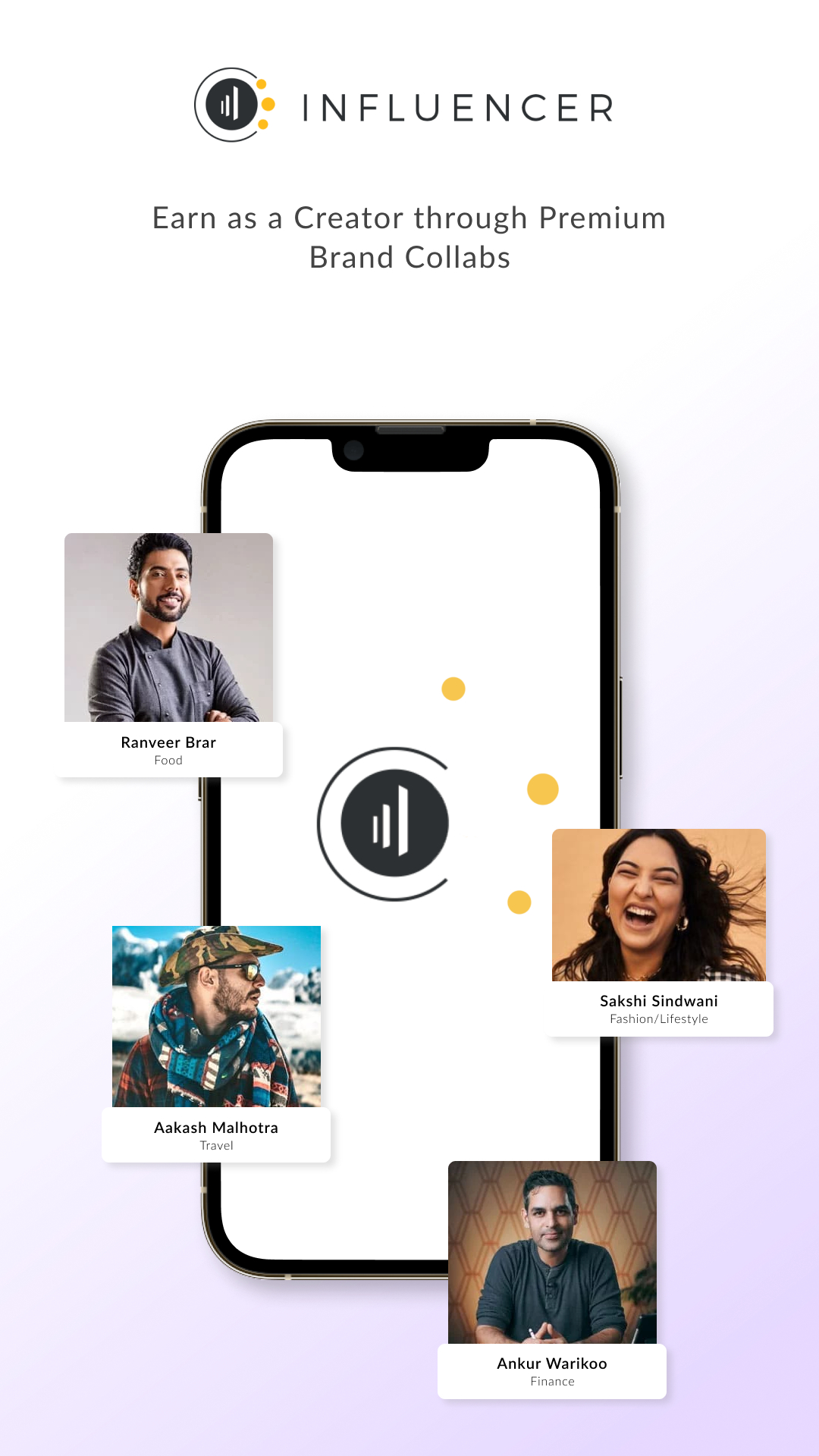 Our algorithm is a unification of our long-standing experience and meticulous data across various creator platforms. This enables brands to identify the right creators and gives all kinds of micro-macro influencers a fair opportunity to get brand collaborations across creator platforms like Instagram, Youtube, Moj, etc. Making it a win-win situation for both brands and creators. Let's dive into how the Influencer app is a game changer.
Features of the
Influencer app
Instant Activation-
Create original and engaging communication for India's top brands. Best app for Influencers to find collaborations, and earn by creating content. Just sign-up and start!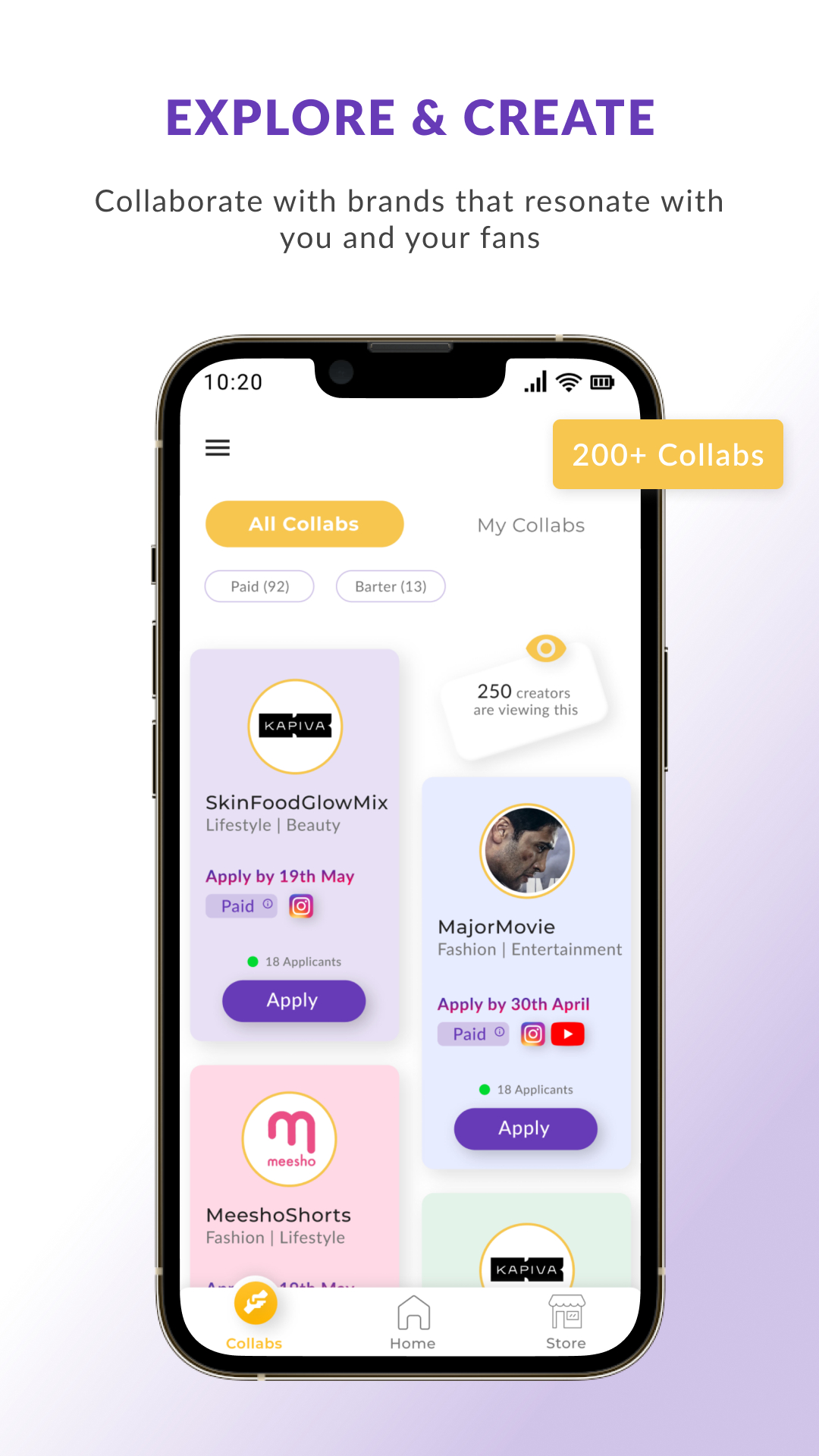 Secure-
Privacy of information and protection of identity are integral parts of our platform. Each login requires authorization using an OTP.
Easy Integration-
Link your socials directly to the influencer app to get an instant overview of the content you publish. Collaborate with brands in real time by showcasing your content performance.
Dashboard Reporting-
Real-time data and insights on your Influencer Dashboard to make informed decisions and upskills your influencer marketing strategy. Create high-performing content by analyzing what works best for you.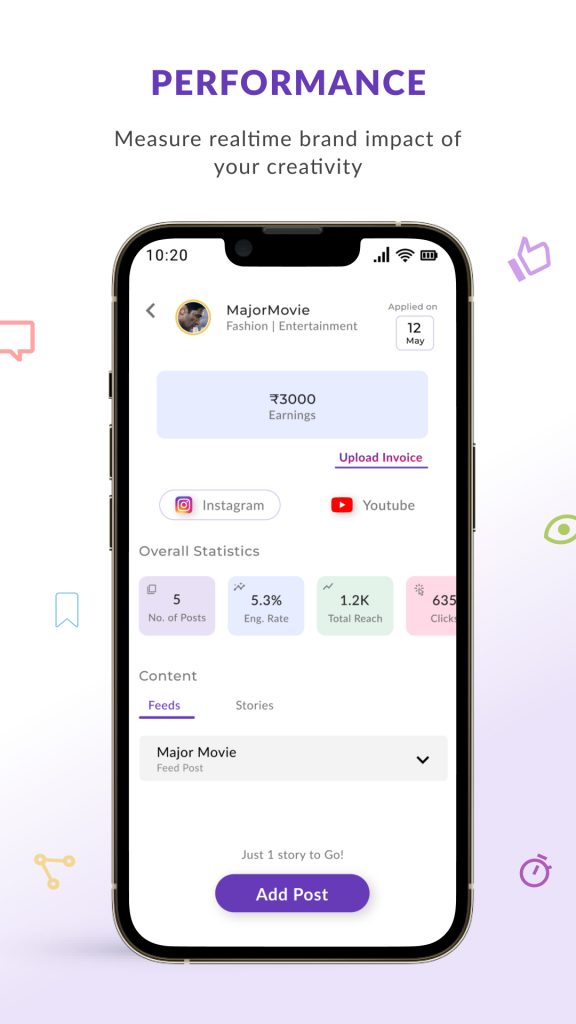 Support-
Always available email, phone, and chat-based support to help you in your every step. We also have detailed blogs and guides for our community to stay updated with industry trends on the Influencer.in website.
Faster Settlements-
Cutting down on back and forth, our three-step negotiation process, ensures quick turnaround time, bringing focus to real action.
Eligibility-
Transparent collaboration details, simply check your eligibility and deliverables. Apply to brands you resonate with on this content creator platform to be a part of their influencer marketing campaign.
Build your brand-
Analyze your earnings & maintain focus on your goals. Use the insights from the real-time data and reports on the dashboard to make smarter business decisions for yourself.
Why should brands jump on the wagon?
Meaningful growth:
Our algorithm projects ROI based on data. Get a constant and predictable flow of results which leads to growing revenue.
Reach your target audience:
The best influencer campaigns happen with the right combination of influencers and their audience. Get factual suggestions of influencers that have an audience similar to your target audience through our vast range of custom metrics.
Master efficiency:
Acquire leads that render results, and plan your next campaign effectively by taking into consideration your previous learnings.
Peace of mind:
Our team of experts curates the best campaigns suited for your brand with a focus on industry KPIs. Have confidence knowing you're targeting the right audience.
Prioritizing:
Most businesses only use one growth channel while scaling. With Influencer.in your arsenal, you'll be able to focus your team and resources on the approach that will have the most impact on your organization, giving you more time to manage the other aspects.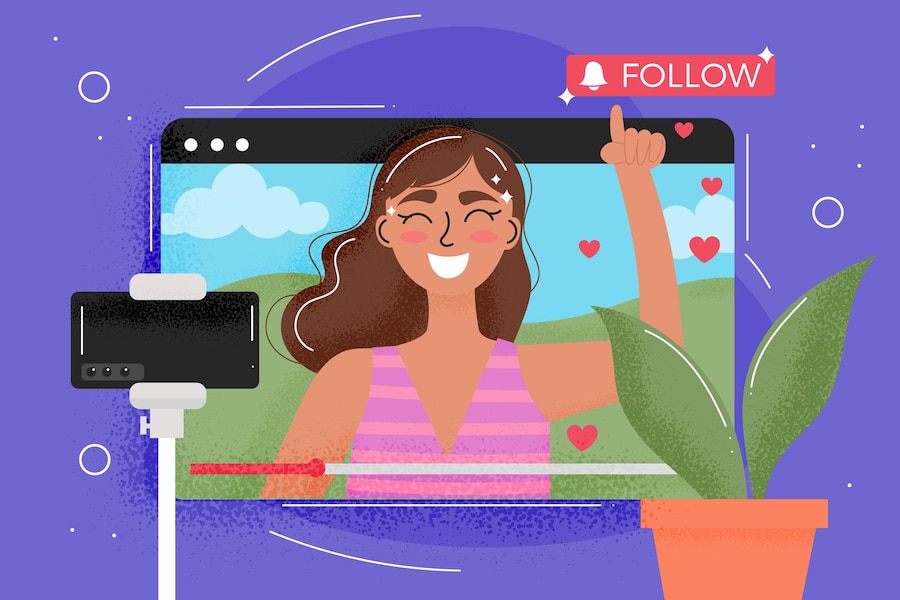 We are India's ultimate influencer marketing platform that allows influencers to get paid collaborate, negotiate and earn through a mobile app, simultaneously supercharging the Influencer Marketing experience for brands by bringing effectiveness, efficiency, and excellence to all collaboration processes.
This is one of the best apps for influencers and brands to grow and evolve. A product of Social Beat, Influencer.in aims to be a driver of growth by reimagining influencer marketing for everyone in this ecosystem.
If you are an influencer and you want to expand your reach, get noticed, and bring in more money for your efforts, download the Influencer app NOW!

FAQs about the Influencer App
1. What does the Influencer app do?
The Influencer App is India's best content creator platform. It enables Influencers to easily collaborate with leading brands, track results in real time, and get paid.
2. Do I need to pay for brand collaborations?
No! It's absolutely free. All you have to do is create an account and integrate your social media handles. Explore hundreds of opportunities, collaborate with brands you resonate with, and start earning money.
3. Is it necessary to integrate my social media accounts with the influencer app?
No, it is not compulsory however it is recommended. We require access to your social media data such as followers, views, engagement rate, etc. to keep your profile updated for brands. This also increases your chances of getting shortlisted for influencer campaigns.
4. I am just starting as an Influencer, can I sign up?
Yes! There are no criteria to sign up on the Influencer app. It is open to all kinds of content creators (nano, micro-macro influencers) However each campaign has its own eligibility criteria, make sure to check the details before you apply.
5. I create content only on Instagram, can I apply?
Yes, content creators from across platforms and Industries can sign up and start applying for brand collaborations.
6. How do Influencers get paid?
If you are wondering how influencers get paid, then you need to know that it is based on the campaign and their engagement rate. At the end of each campaign, we enable you to share invoices for your services with the brand. A mutually convenient payment method can be decided between the brand and the creator.
7. What kind of brand collaborations can I get on the influencer app?
Get collaborations across industries, brands, and creator platforms. Health, tech, fashion, lifestyle, travel, Instagram, and Moj, are just a few brand collaboration examples you can find on the influencer app