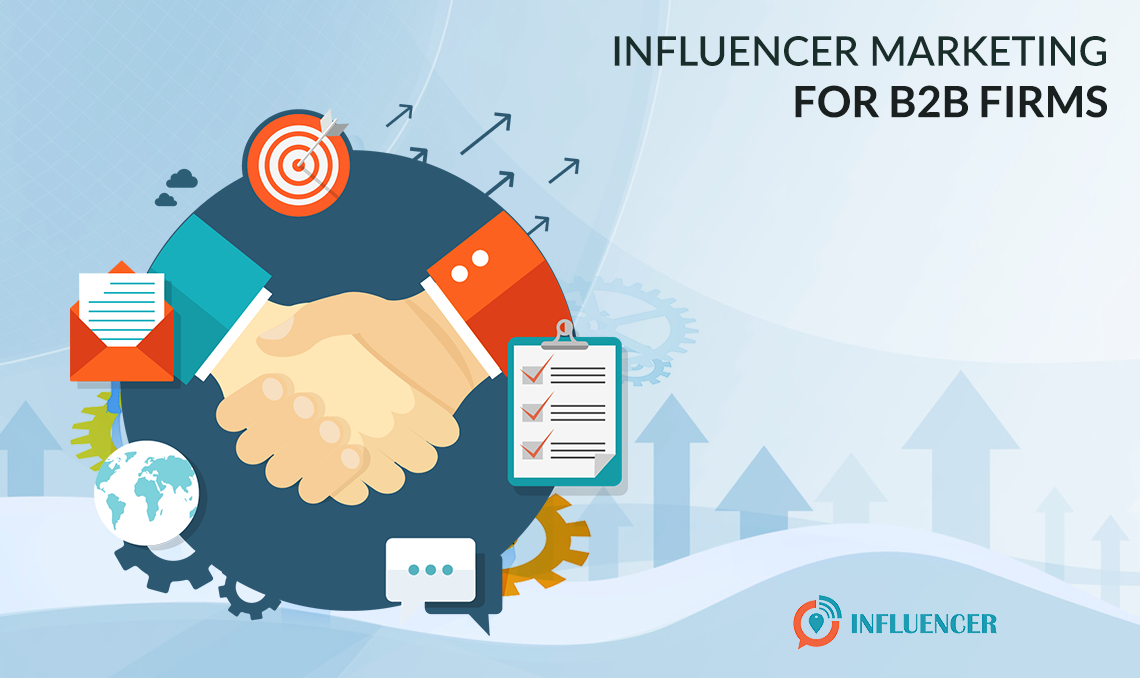 Influencer Marketing for B2B Firms
Author: Srilakshmi Indranesan
|
Updated Date : February 21, 2022
Influencer marketing is an emerging trend that many brands prefer over conventional marketing methods. Influencer marketing is quite different from traditional marketing approaches. Similar to other marketing methods, even influencer marketing can be customized to suit both Business to Consumer (B2C) and Business to Business (B2B) firms.
According to Demand Gen Report's 2014 Content Preferences Survey, peer referrals, be it via social media, blogs, or other forms, was the most valued channel for the respondents to make B2B purchase decisions.
Since word of mouth, i.e. peer referral, is still the most powerful form of advertising, to influence the mind of buyers, recommendations from their friends, peers, and expert bloggers are necessary. While connecting with peers of your target audience could be difficult, you can always team up with bloggers with expertise in your industry.  As a B2B marketer, if you are looking for better ways to attract, engage and convert new business, influencer marketing is the solution.
For a B2B company, it is wise to develop relationships with top influencers who are related to your industry. By collaborating with the influencers on content, B2B companies will not only be able to extend their reach substantially, but the companies will also be able to boost their credibility. What's more, all these could be done without a great increase in your budget.
There is more than one way by which B2B influencers can be beneficial to your brand. Here are the top 3 influencer marketing tips for B2B companies.
1. Create customized strategies for the influencers:
Not all influencers are similar. While some influencers can provide quality content about your business, other influencers will be able to increase your social media followers count. Thus, each influencer is influential about something.
If you want to make the best out of influencer marketing, you need to identify what it is that your clients, both existing and potential ones, care about and find influencers who will fit the bill.
Working with influencers for B2B can be quite tricky as the influencers and their campaign for your company should not only align with your clients' needs but should also align with your brand message and marketing goals.
Furthermore, it is also beneficial for many companies to co-create content with the influencers.
2. Develop and nurture relationship with influencers:
While working on campaigns, be clear with what you want from the influencers. Giving a detailed description of the deliverables and incentives beforehand will help in saving a lot of time.
However, it is not every day you would be working with influencers. However, it doesn't mean that you should be in touch with them only during campaigns. Even in between campaigns, maintaining relationships with influencers is important.
Also, you can follow the social media accounts of influencers you work with on a regular basis. Share their posts occasionally, especially if it's relevant to your business. Congratulate them on their achievements and build genuine relationships with them.
3. Connect your clients with the influencers:
As a B2B business, you might often be faced with a lot of questions from the client side. While you might have answers and explanations for most of their queries, you can also rope in influencers, who are subject matter experts in the domain of your clients and ask them to write content demystifying the same.
This will bring in added credibility as well as a fresh, outer perspective to the topic. Furthermore, one of the primary reasons why B2B companies work with influencers is not only for their benefit but for their clients' too. For example, if you are planning to create an influencer campaign, you can also try to promote a couple of your existing clients as well.
Do read our blog on how to initiate your first influencer marketing campaign.
A lot of brands have realized the power of influencer marketing and prefer using it to promote their brand. Influencer.in is here to assist you in finding the right influencers for your brand and help engage you with potential clients!