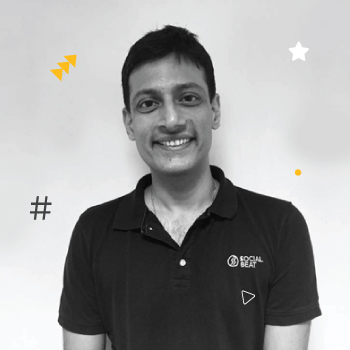 Suneil Chawla is a Commerce Graduate from Loyola College and an MBA from IIM Ahmedabad. Prior to co-founding social beat, he founded koolkart.com, a social e-commerce and price comparison engine. He has worked extensively in marketing and technology, with management consultants bain & co, across Boston, Singapore, Mumbai, and Delhi. He's part of the executive committee of the IIM Ahmedabad alumni chapter in Chennai. Suneil loves to travel, for work and pleasure.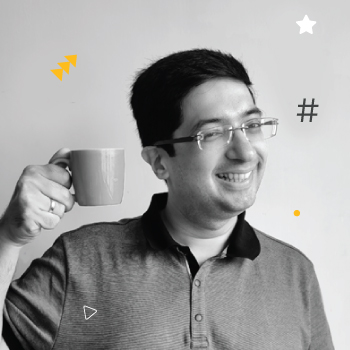 Vikas Chawla has experience as a product head, digital head & national brand manager at Ti cycles. In his previous role, he worked as an executive assistant to Mr. Mv Subbiah, Murugappa group and chairman, national skill development corp. He is a management graduate from the London School of Economics (LSE), and a business graduate from Loyola College. He enjoys cycling and everything digital. He is the foodie in the office, always on the lookout of new restaurants for our team lunches.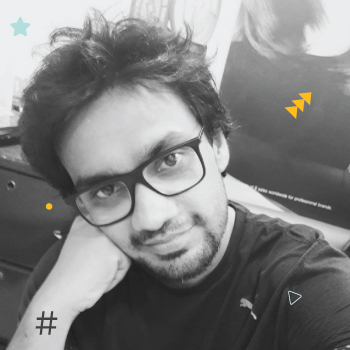 Ankit Rastogi
Co-Founder & CTO
I am passionate about building scalable mission-driven technologies. I love traveling, gaming, and coffee. I have more than 13 years of experience in Technology & engineering. Before joining influencer.in, I have worked with multiple startups in the news video domain, led the team of 50 – 75 people & took the scale of more than a million active users.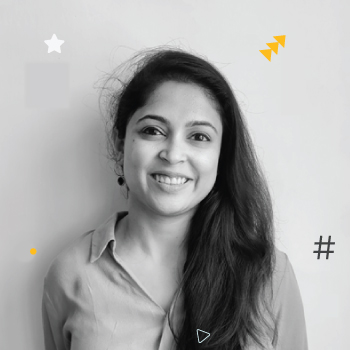 ARUSHI GUPTA
Business Head – Influencer.in
Arushi has over 7 years of experience ranging from project management, marketing, and sales and has formerly worked at the British Council and Cambridge English language assessment. She enjoys identifying a problem, conceptualizing a solution to execute it. She is a management graduate from the London School of Economics (LSE) and a graduate from lady Shri ram college, Delhi (lsr). In her free time, she likes reading, traveling, exploring new restaurants and binge-watching netflix.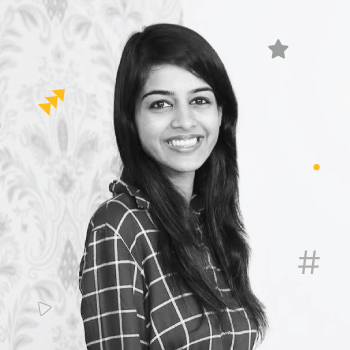 Srinidhi Maheshwari Inani
Head – Client Success
Srinidhi is a Media graduate from MOP Vaishnav College, and has also completed short-course graduate from London School of Economics. She loves playing board-games, watching movies and exploring new cafes and restaurants in the city! She also loves to travel and is an adventure-sport junkie. She wishes to tick-off her travel bucket-list real soon!
Krishna Kottalgi
Head – Growth
Krishna is a meticulous and customer-focused growth strategist with over 17 years of multifaceted experience across business development and sales in the media and digital space. He has worked with established brands and start-ups alike. Passion for problem solving and challenges. A team player who likes to interact with people and make friends. He is a hard core sports fan and if not for sales, would have chosen badminton or cricket as a career option. Krishna is a postgraduate from marketing and has a keen interest in marathons, reading, netflix, cooking, and traveling.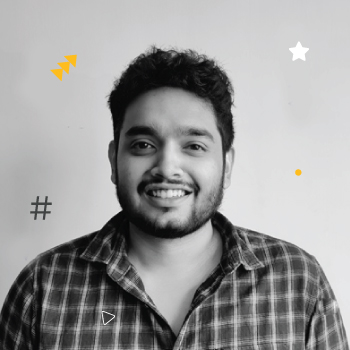 SUDARSHAN KAILASH
Sr. Manager – Product & Growth
Sudarshan is an economics graduate from Madras Christian college. A creative person by nature, he is passionate about finding innovative solutions that add value to all stakeholders involved. A quick learner, he is keen to imbibe any information or knowledge from his friends, colleagues, and family that will help him in the future. He leverages his passion for communication and innovative solutions in his role at influencer.in.
CHANDRA SHEKAR
Manager – Client Success
Chandra Shekar is a graduate from Jain University. A hardcore foodie by heart, he loves driving – and if given an option would travel to different countries by car. Having 3 years of experience in influencer marketing and music industry. He is a person who is positive about every aspect of life and loves meeting new people being very approachable.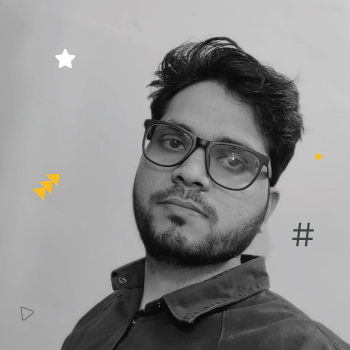 Mohammad Shadab
Senior Software Engineer
I am a B.tech. graduate from Aligargh muslim university. I am very enthusiastic about programming & gaming. In my free time, I love to play with my gadgets & love to explore new gadgets & technologies. Apart from tech, I am a big time foodie and love spicy food. In the future, if I plan to switch careers, I can't think of any other profession than a "Food Blogger".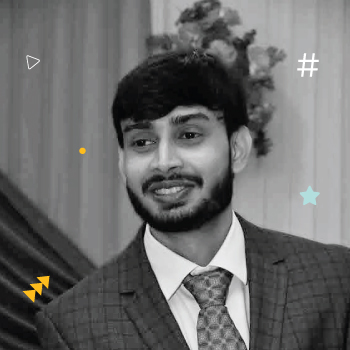 Mohammad Maaz
Senior Software Engineer
I have 6+ years of experience in tech working with diverse types of technologies, still eager to learn something new each day (blessed with a baby boy a few months ago & currently learning how to change diapers :D). Love to spend time with friends. Goal of life is to earn that much money at the age 40-45 from which I can buy a house on an island and spend the rest of my life with my loved ones.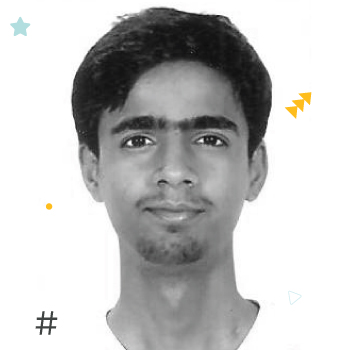 Gitesh Shastri
Senior Developer
Gitesh Shastri is a full stack developer graduated from Delhi Technological University.He loves to code and learning new technologies.In his previous role he worked as full stack developer at Bololive.Loves to watch and play cricket.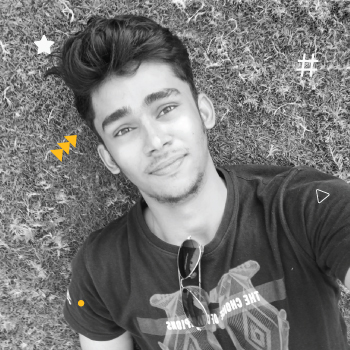 Sikander Khan
Senior Software Engineer
Sikander Khan earned his bachelor's degree in software development from St. Xavier's College, and he has more than three years of experience working with new technologies and solving challenging problems. His inner child is still alive and well, as evidenced by his demeanor. He loves sports (cricket, football, etc.) and is a nature enthusiast; water is both his weakness and strength. Sikander enjoys using his creative/inventive intellect and logical reasoning to solve difficult problems… "All is Well…" is his go-to mantra.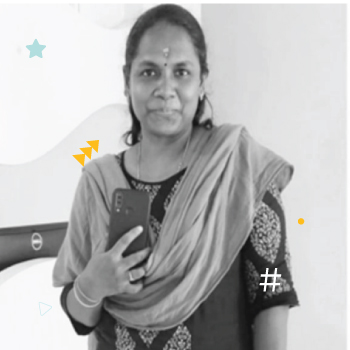 Indhumathy C S
Lead Accountant
Indhu has completed her master's in commerce and also an MBA from Madras University. She loves her profession and experienced in Finance & Accounts but still she wants to learn new things. She loves to spend time with her family and friends. Cooking, tailoring and listening music are her areas of interest. She considers herself a woman with goals.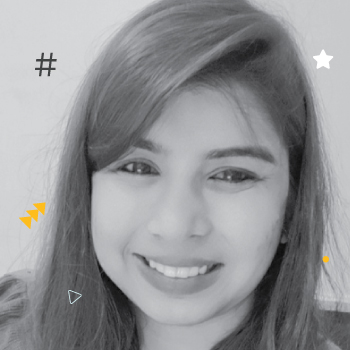 Rishuvee Malani
Senior Influencer Specialist
Rishuvee is an IT graduate and has worked as a software engineer in her previous organization. The curiosity of ideation, innovation and the aesthetics involved behind every brand story is what drove her in making a career transition to this field. She is a foodie by heart and chocolates and cheese fall into her "I go nuts over" category. An ambivert by nature, she loves interacting with new people and believes in being easily approachable. Thus it would just take a cup of coffee to hit the conversation with her. She is also a sports enthusiast and an adventure lover and has an immense passion to have all the thrilling experiences in the world.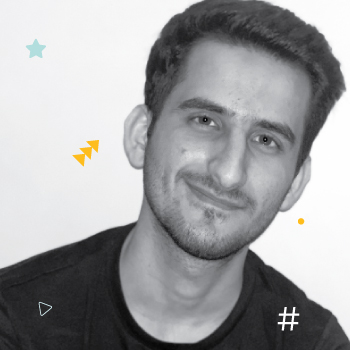 Arish Kotwal
Senior Influencer Specialist
Arish Kotwal graduated from Jai Hind College in Mumbai with a bachelor's degree in mass media. He is really passionate about marketing and it's something he loves doing. He is the kind of guy who learns from any and all types of experiences, be it while working with Hindustan Unilever or Bytedance. He loves watching and playing football and has an affinity towards long drives. He aspires to learn more and more every day about the influencer marketing sector and grow along with it.
Shivani Bamalwa
Senior Influencer Specialist
Shivani has always been called the kid of the group with insane energy even at 6 in the morning and a true chatterbox, she was last seen not talking while drinking water. She is known to get out of her comfort zone and get things done when it comes to client servicing, brand and content marketing. She is a graduate in marketing and a sucker for new food experiences, only if they involve oreos. Shivani compensates for her oreo binges by being extremely active in outdoor sports, especially basketball. This 'weirdly sorted' girl follows the mantra "Live in the moment for the moment" so please excuse her if she doesn't remember some moments from her past occasionally.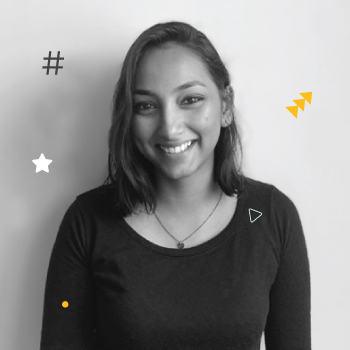 PURVAJA BALAKRISHNAN
Senior Social Media Specialist
A Journalism Graduate, Purvaja knew she wanted to join the dynamic and creative field after graduation. Easily distracted by dogs and food, she is always up for a game of cards or a horror movie. Have worked for two years in the digital field
Harshada Shivekar
Senior Influencer Specialist
Harshada, a graduate from Mithibai College soon started working and learning a lot about social media and influencer marketing which eventually became her area of expertise. She is an expert when it comes to planning and executing things. You can call her a fashion freak as she is up to date with her fashion sense. Also being a kathak dancer, she likes spending some time practicing it and also likes to hang out and explore places with her closed ones.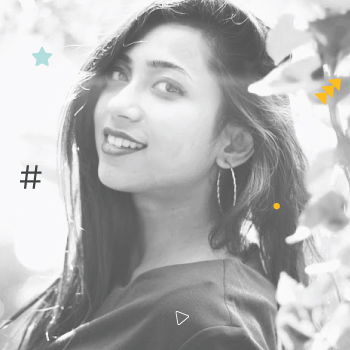 Nimisha Rao
Senior Influencer Specialist
Nimisha has been a social media enthusiast since the time of orkut but never thought it could be a career option. But during her graduation when she found out it could, she hopped onto the opportunity and started her social media page and a blog about food and fashion, the two things she loved the most at that point. Along with that also did a post grad in fashion to up her fashion skills. To explore the other side of the influencer industry, she started working as an influencer marketing specialist too. And now loves how her job revolves around social media which at one point her parents scolded her for doing :p she also loves dancing and has been training in various forms like Latin, Bollywood, western even now. Apart from that she loves travelling and exploring new places, reading only when in the mood, watching netflix and doing yoga.
Vishakha Singh
Senior Influencer Specialist
Vishakha is a Master's in Communication Management from SIMC, Pune, and has worked with brands like railtel, john jacobs, and foodama. Being a micro-influencer herself she has the backend exposure and is keen on social media trends and the industry. Besides work, she loves fashion, food, and dogs!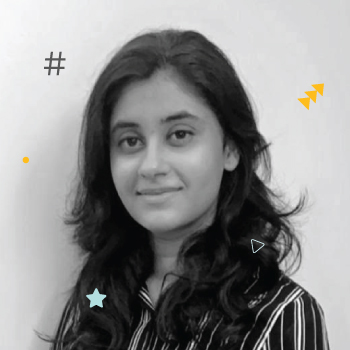 Vasudha Oberoi
Senior Influencer Strategist
Vasudha is a Psychology graduate from Delhi University. Prior to working with Influencer.in, she was working with a Crypto Marketing Agency and comes with 2 years of experience in Social Media Management and Influencer Marketing. Vasudha is an adventurous soul who loves to travel, meet new people and listen to her favourite music in her free time. She is also a hardcore chai addict and can't do without her morning cup of hot, adrak vaali chai.
Vipasha Doshi
Senior Influencer Specialist
Vipasha, is a BMM(Advertising) graduate from Jai Hind College, Mumbai. She has had the chance to dip her toes in the pool of digital marketing over the past two and a half years. On the personal front, she would describe herself as an ambivert, with a keen interest in dancing, photography, and traveling. She does believe that she is a quick learner and good at multitasking. Always looking forward to learning new things, she might also recognize herself as a complete Bollywood buff. Having a sweet tooth, for her there is nothing that a good dessert cannot fix!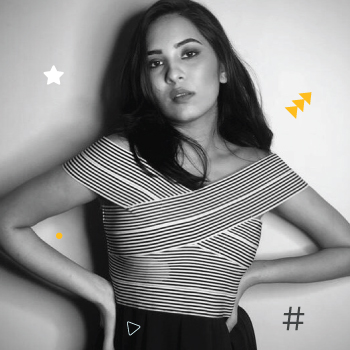 Hunar Mehta
Brand Strategist
The world of marketing always fascinated Hunar, a triple major graduate (media, psychology and literature) from christ university. She believes the power of imagination makes us infinite and is known for her creativity, grit and passion. An avid reader and an ardent writer, she has always been extremely inquisitive (read: annoying) about why people behave the way they do, and hence the art of marketing lured her. In her free time, you can find her writing Instagram captions for her friends, complaining about how 'the community' never won an emmy and laughing at her own jokes.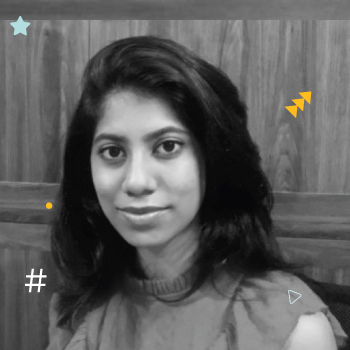 Sloka K
Influencer Marketing Strategist
Sloka has a natural penchant for all things Marketing & has worked with high-end & homegrown brands such as Condé Nast India, Grazia, Nykaa Fashion, in the past. She's professionally trained in all aspects of influencer marketing, brand communication & positioning with a keen eye for aesthetics and a proven ability to produce innovative and successful brand campaigns. Creativity + Strategy is an imperative ethos she stands by. She is a fun loving, humorous and creative individual with an eye for all things fashion.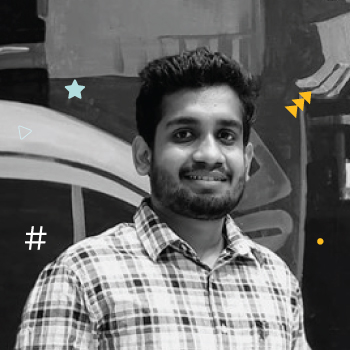 Utkarsh Jha
Software Developer
Utkarsh is a B. Tech graduate in Electrical Engineering from Madan Mohan Malaviya University of Technology, but the love for coding and new technologies has made him a Software Developer. He loves to learn new skills and party with friends in his spare time. He also enjoys playing Synthesizer and listening to podcasts when not working. His mantra of life is 'Live in the moment, give your 100% in anything you do without pondering over the outcome.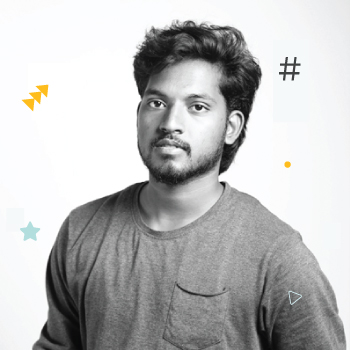 AJITH KUMAR
Senior Specialist – Video Project
Ajith has completed his Integrated Electronic Media from Anna University, Chennai and has always been outstanding in the school both in studies and sports. After venturing into media studies, his love for direction, video production and creating ideas came alive. He has worked as a consultant and director in a leading branding agency and also worked as an assistant director and production coordinator in a popular reality show for a famous tamizh tv channel. He has also worked with on many corporate videos, ad films, and documentaries. He is a passionate football player who has played district level and divisional level matches and runs a football club to teach young players. He stays up late at night gulping cups of coffee, to work on creative ideas and to watch his inspiration – cristiano ronaldo's every single match. In his free time, he hits the road for long trips to escape from the real world.
Shyamala Shruthi
Influencer Specialist
Shyamala graduated from M.O.P. Vaishnav College for women with a degree in marketing management. Marketing encourages her to comprehend and understand things in ways that she can never imagine and it never ceases to surprise her. She's extremely organized and slightly ocd. Pantry makeover videos give her so much joy for some reason. A complete morning person whose day begins and ends with a coffee. Pradeep Kumar and AR Rahman are her go-to artists. She's a singer, sports enthusiast, extrovert, and an experienced overthinker.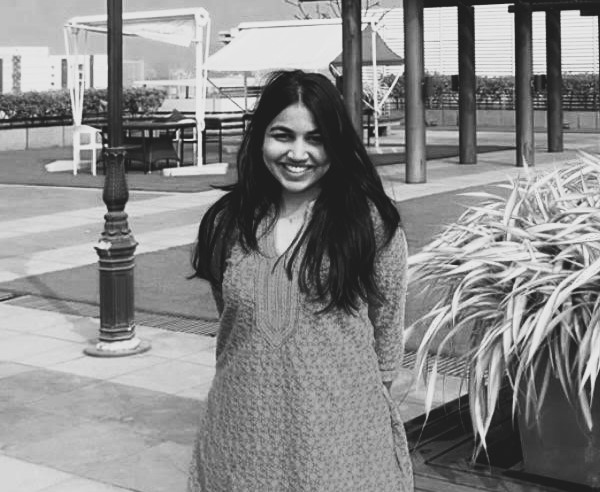 Katha Chheda
Influencer Specialist
Katha is a recent graduate in 2022 from Narsee Monjee College of Commerce and Economics. She loves playing sports and especially, Tennis, Volleyball and Badminton regularly. Dance is her passion, you talk about reels and she'll hop in!
Being a gujju Garba for her is like food, can't miss a single day! Anyways She's a sweet, decent and quite nature girl :))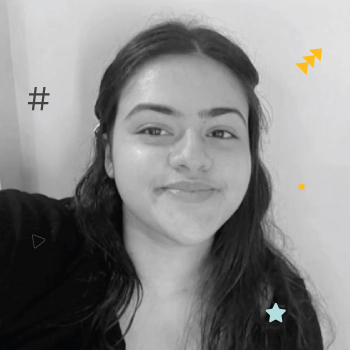 Mehek Bhatia
Influencer Marketing Specialist
A graduate of Bachelors in Management Studies, Mehek can call herself a big social butterfly. She loves to socialise with people and get to know their point of views about different aspects of life. Mehek is a big foodie with a love for dogs.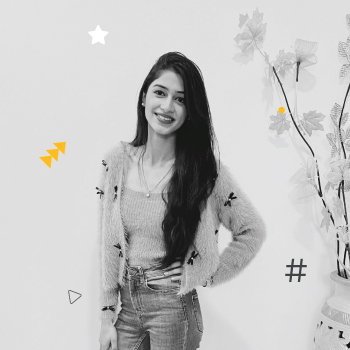 Sakshi G
Influencer Specialist
Sakshi is a Business Management Graduate from IP University. She's always keen on bringing her extrovert personality to an advantage by showing off her marketing skills. You'll mostly find her discussing popular netflix shows or having a discussion over her sweet tooth. Her day revolves around scrolling through social media and laughing over not-so-funny memes.
Sowbarnika V M
Influencer Specialist
Sowbarnika has completed her undergraduate degree in English & Communication skills she's an independent artist, beatboxer, singer, actor and claims to be jack of all trades when it comes to instruments. She's a nano influencer and has always been fascinated with the way the whole process works, realized that this is the right time for her to explore and specialize internally when it comes to influencer marketing. And oh, if you say "Music"; she'll be there the next second jamming with you.
Pooja Gusain
Influencer Specialist
Pooja Gusain is a science graduate from SGRR, Dehradun having 3 years of experience in social media marketing and campaign execution for local brands. Influencer marketing is what Interests her the most.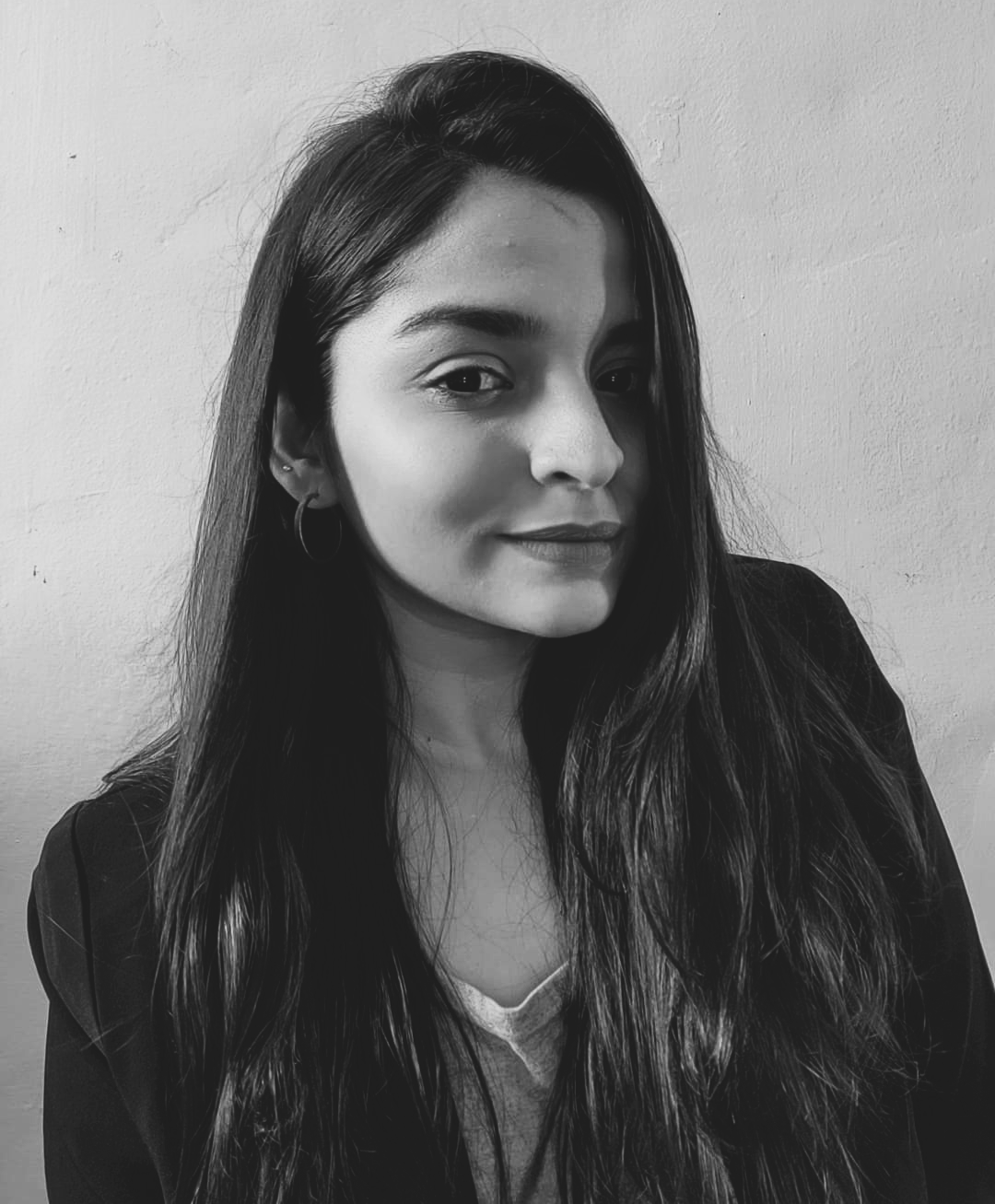 Amruta Varia
Influencer Specialist
Amruta is a Marketing graduate from Mumbai University, She is a social media enthusiast who believes that she is always curious to explore and learn new things, She is a quick learner, which means that she's constantly finding new ways to learn and grow 🙂 Amruta describes herself as an ambivert who loves to explore new places and listen to good music in her free time!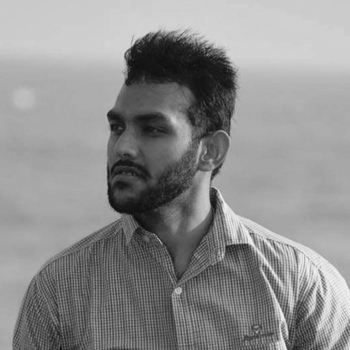 Divyansh Dubey
Influencer Specialist
An Advertising Post Graduate who believes in enjoying each and every moment to it's full. Divyansh has always uplifted himself by achieving success over a lot of challenges in his personal and professional life both. Mumbai has been really
special to him in providing the best exposure and people. From being a Vice
Chairperson in his Master's college to being a Social Media Team Leader at a New
York Based Company to then becoming an Influencer Marketing Executive at
Third Eye Blind Productions, his journey has witnessed a lot of hard work, which
resulted in providing him the much deserved promotions.
He is an amazing singer with an extra-ordinary voice and always looks to spread
joy and entertainment among his surroundings.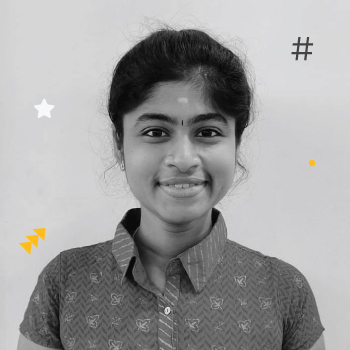 Miruthula Elangovan
Influencer Specialist
Miruthula holds a B.C.A. from Stella Maris College in Chennai. She had spent a year as a programmer trainee at Cognizant in Chennai and was looking for new opportunities. She had heard about digital marketing from her friends and was interested in branching out. She is very excited about exploring different aspects of digital marketing because her family is already involved in traditional business and she currently has about 15 months of digital marketing experience. She is a classical dancer , loves dance and music , who also enjoys trying new and exciting/Adventurous things.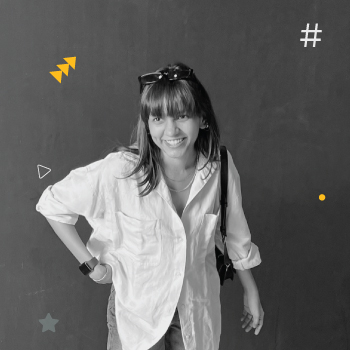 Kaynat Ansari
Influencer Specialist
Kaynat Ansari started her professional journey as a Wedding Planner at the age of 18 and has worked with one of the biggest wedding planning companies in the country. Her 4 years of experience & expertise in Artist Management & Show Running come in very handy for executing marketing campaigns for top brands.A cat mom of 2, she enjoys cooking and watching F1.However, she spends more than half of her time taking pictures of her cats, in a quest to make them Instagram famous.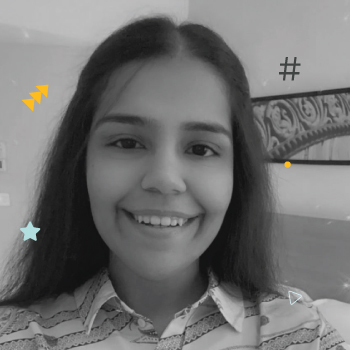 Drishti Suchdev
Influencer Specialist
Drishti Suchdev is a masters graduate in Business Management from HR College of Commerce and Economics. She is very passionate about her career in Marketing and loves doing her job. She takes complete responsibility and ownership of her tasks. She has also been working in the Marketing field for the past 2 years and has handled clients like State Bank of Mauritius, Carofy, Carbamide Forte. She has looked up for various social media & influencer marketing campaigns for these brands. Along with her career interests, she loves dancing and playing sports like badminton & lawn tennis. In her free time she likes spending time with her family and close friends. She is even keen on travelling and exploring new places and enjoys meeting new people. To keep her energetic and refreshing she loves listening to music.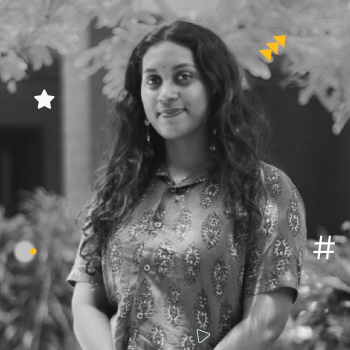 Malavika Mahesh
Influencer Specialist
Malavika Mahesh is a media graduate from Manipal Institute of Communication who is passionate in creating moments, whether in relation with photography or content creation. Social networking is one among the many strengths she has. She thrives to learn, grow and excel in whichever field she is working in. A resident of Kozhikdoe who loves pazhampori and sulaimani.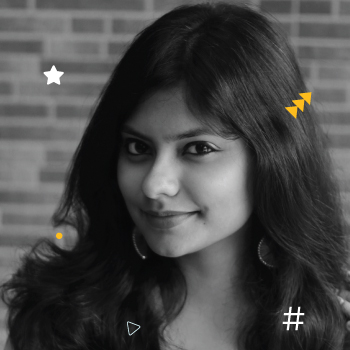 Ganya Shukla
Influencer Specialist
Ganya is as distinct as her name. She received her master's degree in media and communication from Manipal Institute of Communication and received her bachelor's degree from IP University (Delhi). During her course, she has actively participated in all forms of media platforms including print, television, digital, and OTT. She is your go-to partner because there is nothing that she can't pull off. She is capable of making the most tedious task into a fun one! A hardworking attitude, eagerness to learn and a sense of responsibility is her USP. She considers dance to be her happy pill, and she is a dedicated performer who also calls herself an "Optimistic person"
She is eager to use her skills in Social Beat as a newcomer.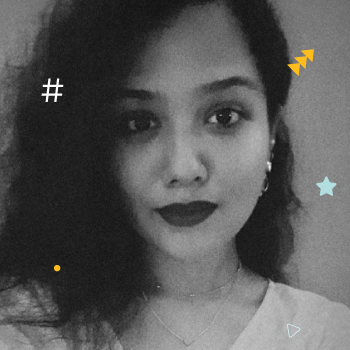 Sruthi Narayan
Influencer Specialist
Sruthi Narayan is a BBA graduate from M.O.P Vaishnav college for women. She gives the appearance of this very calm and composed person but clearly isn't one. Listening to music is her therapy. An amateur singer and a dancer with an urge to learn new things. This being the starting point of her career, she just wants to grab all the opportunities that come her way and would want to put her own creative stamp. Likes to keep things low key and planned. Talk about music, movies, food, travel or even rant about anything, she'd be up for it!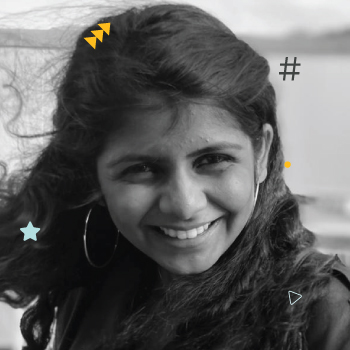 Kashish Daga
Influencer Specialist
Kashish Daga has completed undergraduate degree in bachelors of Business Administration and she is a very passionate and result driven person with a focus on achieving her goals. She admires nature and likes to go for walks, small adventures and explore new places. Kashish loves spending time with her friends and family. One of the things she aspires to do is to complete a solo trip abroad.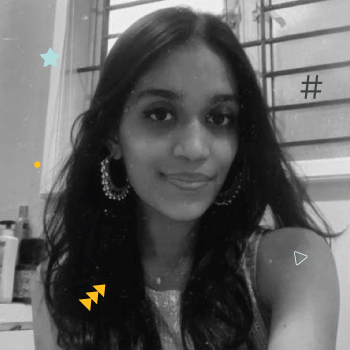 Bhakti Daga
Influencer Specialist
Bhakti is a BBA graduate from M.O.P Vaishnav College. She loves talking and interacting with people around her. She is a blessed soul who can eat whatever and as much as she can without gaining weight. Her mantra in life is to live like there's no tomorrow, which is why she sleeps 24/7.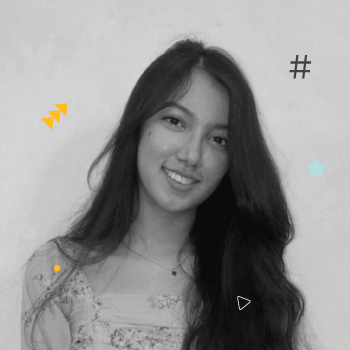 Pulkita Manchanda
Associate Product Manager
Pulkita is an upbeat person who is fascinated by the digital world. She is a fresh graduate from Delhi university with a bachelor's degree in Political science and History. She is a creative thinker who has experience in project and social media management. She loves to interact with people, binge watch movies and fill up a blank canvas in her spare time.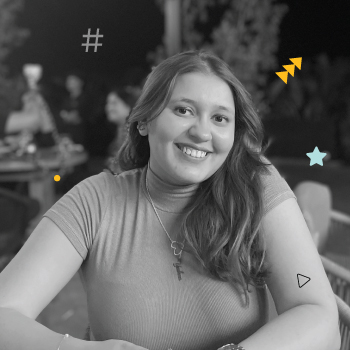 Yashna Pandia
Social Media Specialist
Yashna Pandia completed her bachelor's in business administration & has been running her own small business making personalized gifts. She's an extreme extrovert & obsessed with Instagram. If given a chance she'd travel 12 months a year. In her free time, you can find her getting dressed up & making reels on Instagram, shopping, or working on her art.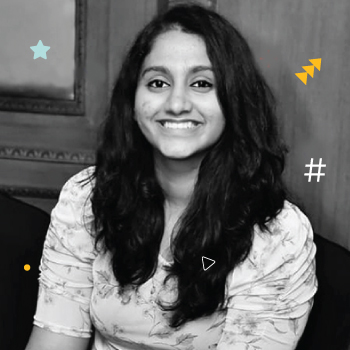 PALLAVI K
Social Media Specialist
Pallavi is a Marketing Graduate from M.O.P. Vaishnav College for Women. She was always interested in arts so it was no surprise she chose to work in a creative environment. Pallavi carries with her a never say die attitude with it comes to her work. You can catch her playing with animals, trying new restaurants and watching movies in her free time.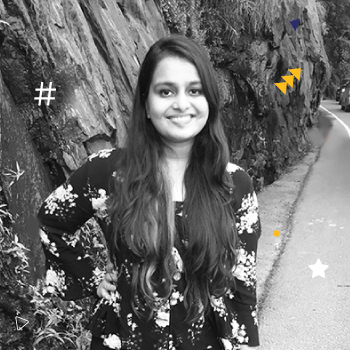 PRIYOMA CHOWDRY
Social Media Specialist
Priyoma is a Viscom Graduate from MOP Vaishnav College. She is passionate about marketing and her love for instagram, facebook, youtube has driven her to build a career in social media. She has worked with brands like zomato, isl amongst others. During her college days, she created 'cutting edge', a market for quirky gift items. She calls herself an ambivert and hopes to create an impact in the world through the power of social media. She loves reading books and binge-watching shows on netflix.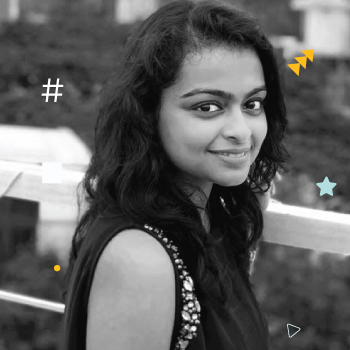 Jaspreet Kaur Sodhi
Senior Specialist – Human Resources
Jaspreet is a Management graduate from ISME, Bangalore and Commerce graduate from Calcutta University. She comes with over 4 years of experience in HR and her last stint was in Wipro Consumer Care & Lighting. Growing up, Jaspreet has been a lover of dance and music. She is a trained Classical dancer. When not working or shopping, she enjoys painting, reading mythological books and watching comedy movies and decorating each and every corner of her home.
She also enjoys getting dressed at her best. Her life mantra is 'Whatever you decide to do, make sure it makes you happy!' 🙂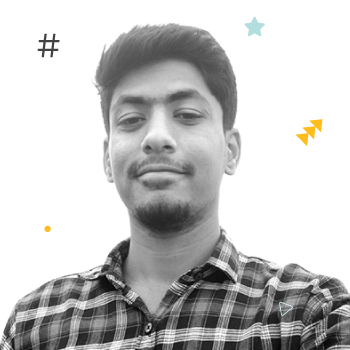 PUNITH KUMAR
Creative Designer
Punith Kumar has an undergraduate degree in Visual Communication from SRM University and comes with three years of experience in graphic designing. He started sketching portraits during his school days and that was when his love for the creative side of things started. He is a big movie addict and he also has an interest in photography. In his free time, he plays volleyball. He likes gardening and he is a bird lover as well!