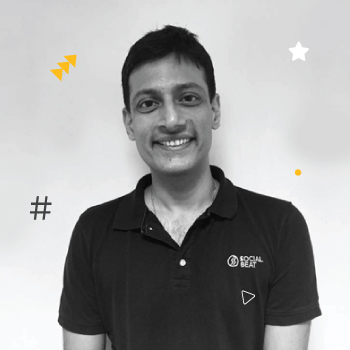 Suneil Chawla is a Commerce Graduate from Loyola College and an MBA from IIM Ahmedabad. Prior to co-founding social beat, he founded koolkart.com, a social e-commerce and price comparison engine. He has worked extensively in marketing and technology, with management consultants bain & co, across Boston, Singapore, Mumbai, and Delhi. He's part of the executive committee of the IIM Ahmedabad alumni chapter in Chennai. Suneil loves to travel, for work and pleasure.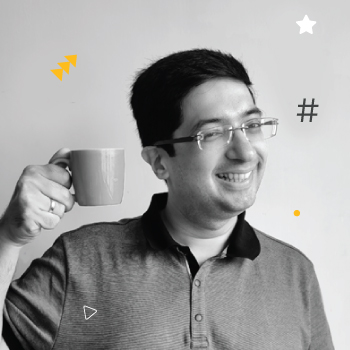 Vikas Chawla has experience as a product head, digital head & national brand manager at Ti cycles. In his previous role, he worked as an executive assistant to Mr. Mv Subbiah, Murugappa group and chairman, national skill development corp. He is a management graduate from the London School of Economics (LSE), and a business graduate from Loyola College. He enjoys cycling and everything digital. He is the foodie in the office, always on the lookout of new restaurants for our team lunches.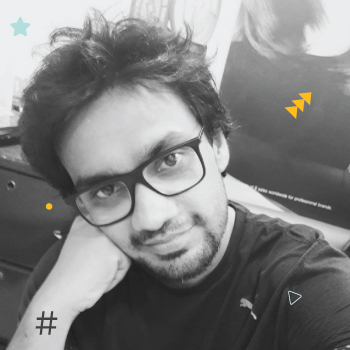 I am passionate about building scalable mission-driven technologies. I love traveling, gaming, and coffee. I have more than 13 years of experience in Technology & engineering. Before joining influencer.in, I have worked with multiple startups in the news video domain, led the team of 50 – 75 people & took the scale of more than a million active users.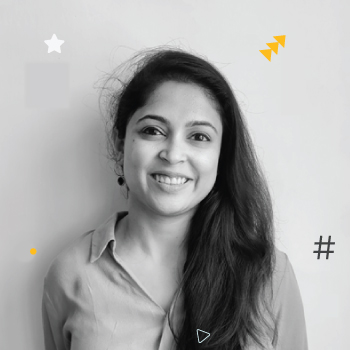 ARUSHI GUPTA
Business Head – Influencer.in
Arushi has over 7 years of experience ranging from project management, marketing, and sales and has formerly worked at the British Council and Cambridge English language assessment. She enjoys identifying a problem, conceptualizing a solution to execute it. She is a management graduate from the London School of Economics (LSE) and a graduate from lady Shri ram college, Delhi (lsr). In her free time, she likes reading, traveling, exploring new restaurants and binge-watching netflix.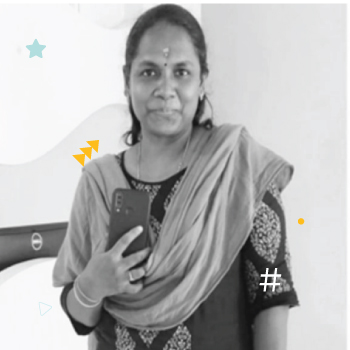 Indhumathy C S
Lead Accountant
Indhu has completed her master's in commerce and also an MBA from Madras University. She loves her profession and experienced in Finance & Accounts but still she wants to learn new things. She loves to spend time with her family and friends. Cooking, tailoring and listening music are her areas of interest. She considers herself a woman with goals.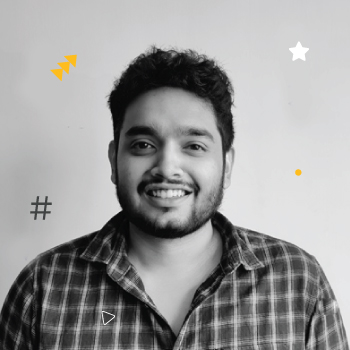 SUDARSHAN KAILASH
Sr. Manager – Product & Growth
Sudarshan is an economics graduate from Madras Christian college. A creative person by nature, he is passionate about finding innovative solutions that add value to all stakeholders involved. A quick learner, he is keen to imbibe any information or knowledge from his friends, colleagues, and family that will help him in the future. He leverages his passion for communication and innovative solutions in his role at influencer.in.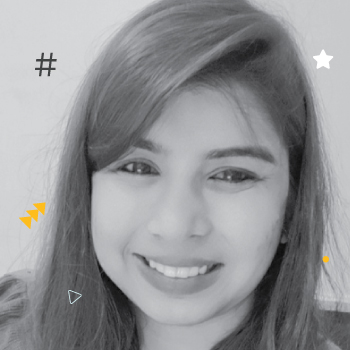 Rishuvee Malani
Manager – Influencer Marketing & Growth
Rishuvee is an IT graduate and has worked as a software engineer in her previous organization. The curiosity of ideation, innovation and the aesthetics involved behind every brand story is what drove her in making a career transition to this field. She is a foodie by heart and chocolates and cheese fall into her "I go nuts over" category. An ambivert by nature, she loves interacting with new people and believes in being easily approachable. Thus it would just take a cup of coffee to hit the conversation with her. She is also a sports enthusiast and an adventure lover and has an immense passion to have all the thrilling experiences in the world.
Riya Mathur
Senior Specialist – Influencer Marketing
Riya is a Philosophy Graduate from Gargi College, University of Delhi. She is also a Post Graduate in Advertising and Marketing from Xavier Institute of Communications. She has always believed that a person can be passionate about multiple things and has tried and pursued that. Having lead initiatives working towards Women Empowerment and Mental Health, she has had the opportunity to be a WEF and WIBA awardee. She loves to explore and has also been a part of the creator space, being a creator herself for over 3 years. A fun loving and outgoing person, she strives to grow more personally and professionally each passing day, by learning from new experiences and opportunities!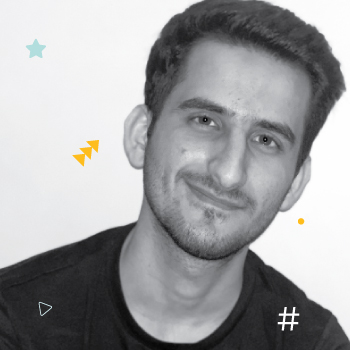 Arish Kotwal
Lead – Talent Management
Arish Kotwal graduated from Jai Hind College in Mumbai with a bachelor's degree in mass media. He is really passionate about marketing and it's something he loves doing. He is the kind of guy who learns from any and all types of experiences, be it while working with Hindustan Unilever or Bytedance. He loves watching and playing football and has an affinity towards long drives. He aspires to learn more and more every day about the influencer marketing sector and grow along with it.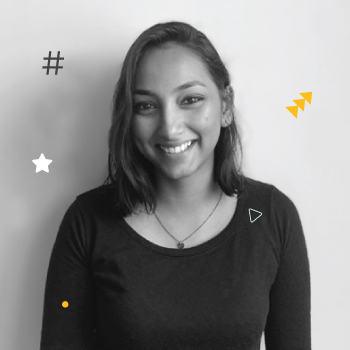 PURVAJA BALAKRISHNAN
Senior Social Media Specialist
A Journalism Graduate, Purvaja knew she wanted to join the dynamic and creative field after graduation. Easily distracted by dogs and food, she is always up for a game of cards or a horror movie. Have worked for two years in the digital field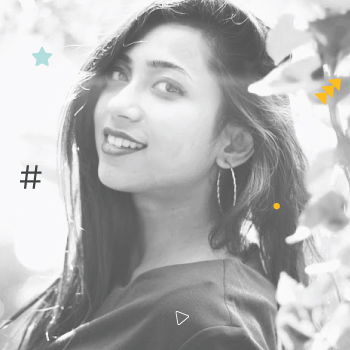 Nimisha Rao
Senior Specialist – Influencer Marketing
Nimisha has been a social media enthusiast since the time of orkut but never thought it could be a career option. But during her graduation when she found out it could, she hopped onto the opportunity and started her social media page and a blog about food and fashion, the two things she loved the most at that point. Along with that also did a post grad in fashion to up her fashion skills. To explore the other side of the influencer industry, she started working as an influencer marketing specialist too. And now loves how her job revolves around social media which at one point her parents scolded her for doing :p she also loves dancing and has been training in various forms like Latin, Bollywood, western even now. Apart from that she loves travelling and exploring new places, reading only when in the mood, watching netflix and doing yoga.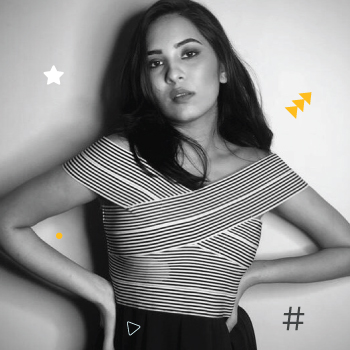 Hunar Mehta
Senior Creative Strategist & Client Success
The world of marketing always fascinated Hunar, a triple major graduate (media, psychology and literature) from christ university. She believes the power of imagination makes us infinite and is known for her creativity, grit and passion. An avid reader and an ardent writer, she has always been extremely inquisitive (read: annoying) about why people behave the way they do, and hence the art of marketing lured her. In her free time, you can find her writing Instagram captions for her friends, complaining about how 'the community' never won an emmy and laughing at her own jokes.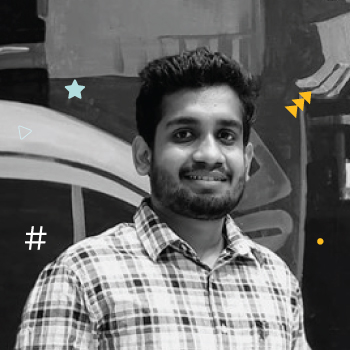 Utkarsh Jha
Software Developer
Utkarsh is a B. Tech graduate in Electrical Engineering from Madan Mohan Malaviya University of Technology, but the love for coding and new technologies has made him a Software Developer. He loves to learn new skills and party with friends in his spare time. He also enjoys playing Synthesizer and listening to podcasts when not working. His mantra of life is 'Live in the moment, give your 100% in anything you do without pondering over the outcome.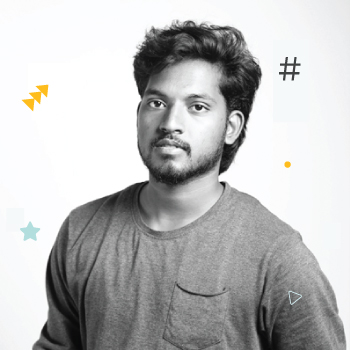 AJITH KUMAR
Senior Specialist – Video Project
Ajith has completed his Integrated Electronic Media from Anna University, Chennai and has always been outstanding in the school both in studies and sports. After venturing into media studies, his love for direction, video production and creating ideas came alive. He has worked as a consultant and director in a leading branding agency and also worked as an assistant director and production coordinator in a popular reality show for a famous tamizh tv channel. He has also worked with on many corporate videos, ad films, and documentaries. He is a passionate football player who has played district level and divisional level matches and runs a football club to teach young players. He stays up late at night gulping cups of coffee, to work on creative ideas and to watch his inspiration – cristiano ronaldo's every single match. In his free time, he hits the road for long trips to escape from the real world.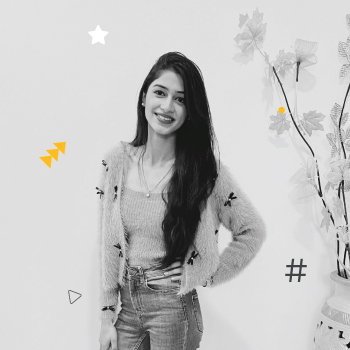 Sakshi G
Influencer Specialist
Sakshi is a Business Management Graduate from IP University. She's always keen on bringing her extrovert personality to an advantage by showing off her marketing skills. You'll mostly find her discussing popular netflix shows or having a discussion over her sweet tooth. Her day revolves around scrolling through social media and laughing over not-so-funny memes.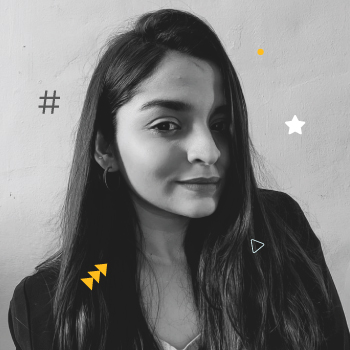 Amruta Varia
Influencer Specialist
Amruta is a Marketing graduate from Mumbai University, She is a social media enthusiast who believes that she is always curious to explore and learn new things, She is a quick learner, which means that she's constantly finding new ways to learn and grow 🙂 Amruta describes herself as an ambivert who loves to explore new places and listen to good music in her free time!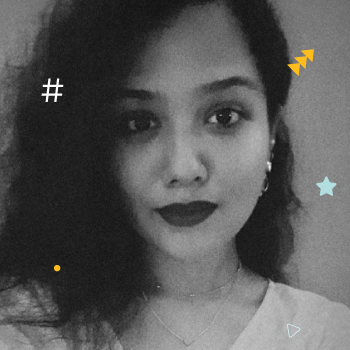 Sruthi Narayan
Influencer Specialist
Sruthi Narayan is a BBA graduate from M.O.P Vaishnav college for women. She gives the appearance of this very calm and composed person but clearly isn't one. Listening to music is her therapy. An amateur singer and a dancer with an urge to learn new things. This being the starting point of her career, she just wants to grab all the opportunities that come her way and would want to put her own creative stamp. Likes to keep things low key and planned. Talk about music, movies, food, travel or even rant about anything, she'd be up for it!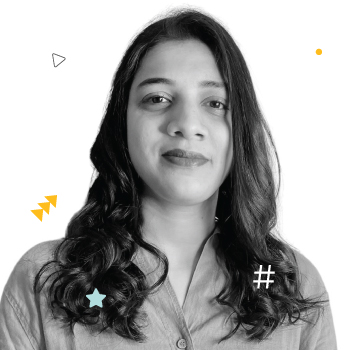 Hiteshi Binjani
Influencer Specialist
Hiteshi is a media graduate from MOP Vaishnav College, and she also did her Masters in mass communication management  in Northumbria University, UK. She loves listening to music and watching horror movies. She considers herself an ambivert who loves making new friends. Hiteshi is keen to move from Event management to Influencer marketing and grow in this career. She is looking forward to working with the team at Influencer.in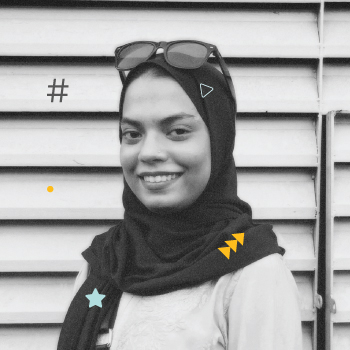 Muskan Khan
Influencer Specialist
A true social butterfly, with an infectious love for socializing, Muskan thrives on meeting new people and forging meaningful connections. Whether it's in her personal or professional life, she takes great care to nurture her relationships and ensure they flourish. Having graduated with a BMM degree, Muskan embarked on a career in influencer marketing. This field truly ignites her passion, as it presents new challenges and projects every day. The ever-evolving nature of influencer marketing keeps Muskan on her toes, and she finds great excitement in tackling each fresh endeavor that comes her way. Her love for social media goes hand in hand with her chosen career path. However, Muskan's hunger for growth and exploration continues to drive her forward, and she's eager to continue honing her skills and expanding her horizons in the world of influencer marketing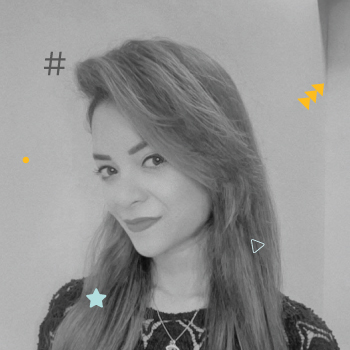 Asmita Manjrekar
Influencer Specialist
Asmita is a marketing graduate and has completed a digital marketing course from IIDE. She is a creative  and intuitive person. She is an individual who has grown in the influencer marketing  space and has a great eye for aesthetics.Also, she is a big foodie who loves to explore new places. Being a fashion enthusiast , she loves dressing up and likes styling her close ones.
Shopping is what makes her happy.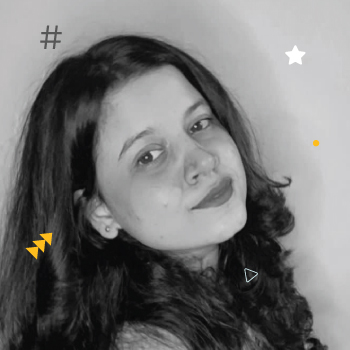 Vaishnavi Arasa
Influencer Specialist
Vaishnavi stepped into the world of marketing by opting marketing as her specialization while pursuing management degree. Keen to learn and explore the world of marketing better she started with content writing, social media marketing, and sales internships. Little did she know at the time that this would immensely contribute to her journey as an Influencer Marketer.
Books and movies are the ultimate escape for Vaishnavi allowing her to transport to different realities! Her love language is sending memes and is here to worship cats and Harry Styles 😉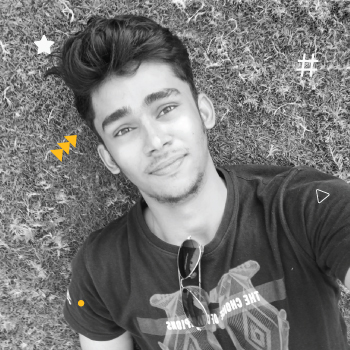 Sikander Khan
Senior Software Engineer
Sikander Khan earned his bachelor's degree in software development from St. Xavier's College, and he has more than three years of experience working with new technologies and solving challenging problems. His inner child is still alive and well, as evidenced by his demeanor. He loves sports (cricket, football, etc.) and is a nature enthusiast; water is both his weakness and strength. Sikander enjoys using his creative/inventive intellect and logical reasoning to solve difficult problems… "All is Well…" is his go-to mantra.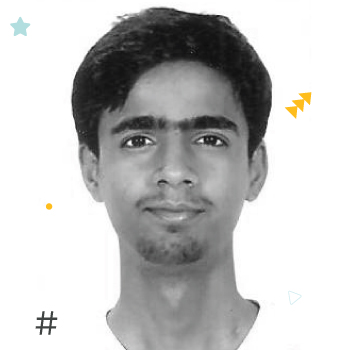 Gitesh Shastri
Senior Developer
Gitesh Shastri is a full stack developer graduated from Delhi Technological University.He loves to code and learning new technologies.In his previous role he worked as full stack developer at Bololive.Loves to watch and play cricket.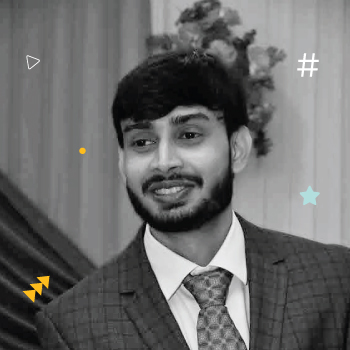 Mohammad Maaz
Senior Software Engineer
I have 6+ years of experience in tech working with diverse types of technologies, still eager to learn something new each day (blessed with a baby boy a few months ago & currently learning how to change diapers :D). Love to spend time with friends. Goal of life is to earn that much money at the age 40-45 from which I can buy a house on an island and spend the rest of my life with my loved ones.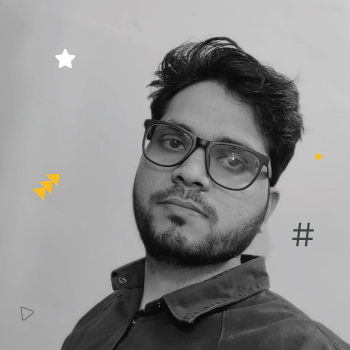 Mohammad Shadab
Senior Software Engineer
I am a B.tech. graduate from Aligargh muslim university. I am very enthusiastic about programming & gaming. In my free time, I love to play with my gadgets & love to explore new gadgets & technologies. Apart from tech, I am a big time foodie and love spicy food. In the future, if I plan to switch careers, I can't think of any other profession than a "Food Blogger".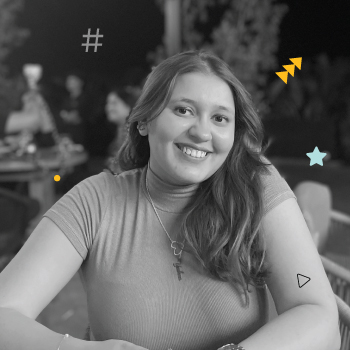 Yashna Pandia
Social & Community Building Specialist
Yashna Pandia completed her bachelor's in business administration & has been running her own small business making personalized gifts. She's an extreme extrovert & obsessed with Instagram. If given a chance she'd travel 12 months a year. In her free time, you can find her getting dressed up & making reels on Instagram, shopping, or working on her art.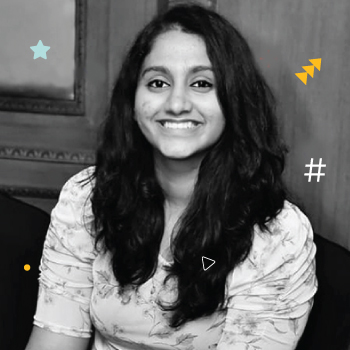 PALLAVI K
Social Media Specialist
Pallavi is a Marketing Graduate from M.O.P. Vaishnav College for Women. She was always interested in arts so it was no surprise she chose to work in a creative environment. Pallavi carries with her a never say die attitude with it comes to her work. You can catch her playing with animals, trying new restaurants and watching movies in her free time.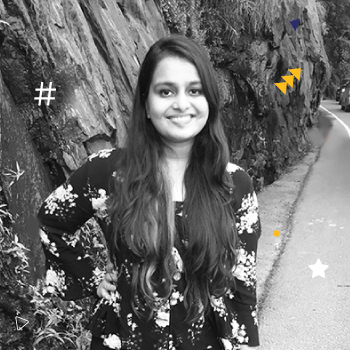 PRIYOMA CHOWDRY
Social Media Specialist
Priyoma is a Viscom Graduate from MOP Vaishnav College. She is passionate about marketing and her love for instagram, facebook, youtube has driven her to build a career in social media. She has worked with brands like zomato, isl amongst others. During her college days, she created 'cutting edge', a market for quirky gift items. She calls herself an ambivert and hopes to create an impact in the world through the power of social media. She loves reading books and binge-watching shows on netflix.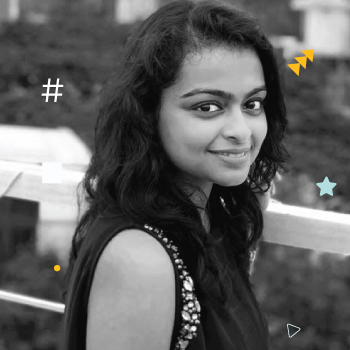 Jaspreet Kaur Sodhi
Senior Specialist – Human Resources
Jaspreet is a Management graduate from ISME, Bangalore and Commerce graduate from Calcutta University. She comes with over 4 years of experience in HR and her last stint was in Wipro Consumer Care & Lighting. Growing up, Jaspreet has been a lover of dance and music. She is a trained Classical dancer. When not working or shopping, she enjoys painting, reading mythological books and watching comedy movies and decorating each and every corner of her home.
She also enjoys getting dressed at her best. Her life mantra is 'Whatever you decide to do, make sure it makes you happy!' 🙂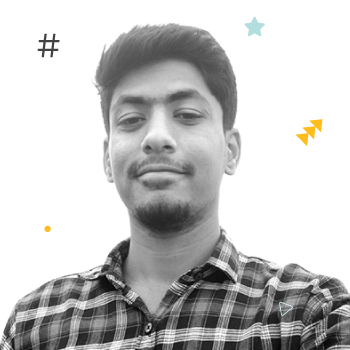 PUNITH KUMAR
Creative Designer
Punith Kumar has an undergraduate degree in Visual Communication from SRM University and comes with three years of experience in graphic designing. He started sketching portraits during his school days and that was when his love for the creative side of things started. He is a big movie addict and he also has an interest in photography. In his free time, he plays volleyball. He likes gardening and he is a bird lover as well!