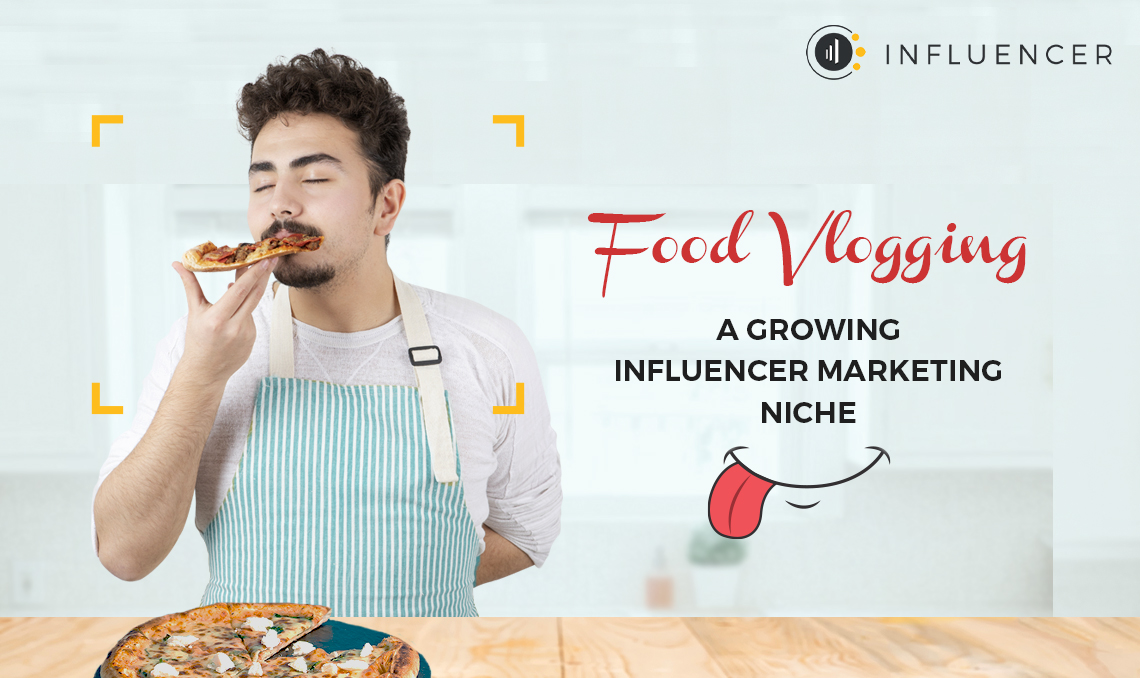 Food Vlogging – A growing Influencer Marketing Niche
Author: yashaswini.k@socialbeat.in
|
Updated Date : April 27, 2022
The Indian food industry has seen tremendous growth in the past few years. Be it the flavourful cuisines or the novel ambiences, restaurants in India have been flourishing. The rise of culturally rich cuisine connoisseurs and cooking enthusiasts has paved the way for influencer marketing trends in social media.
According to Tubular Labs, Videos on food trucks, street vendors and organised cuisines has gained a newfound popularity especially on YouTube: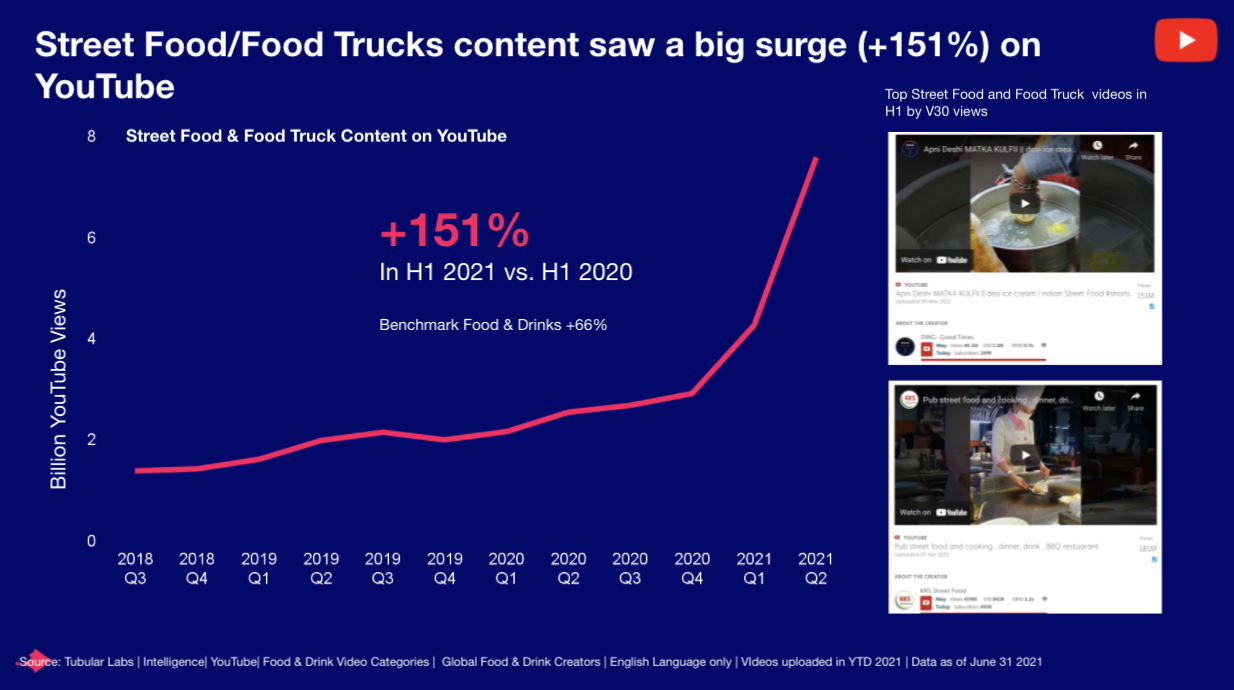 Source: Tubular Lab
Both food brands and influencers share some common elements such as appealing visuals, authenticity, and a loyal community, that help them go viral.
Whether someone is trying to find a recipe for a dish that they are cooking for the first time or wants to find some famous street food in India, their go-to place would be YouTube where food vloggers have answers for them.
Food vlogging is essentially making videos on either the experience of having food or making a dish from scratch. Popular food vlogs, with a massive number of following, are created most commonly on YouTube and Instagram. These social media platforms have enabled foodies and home-cooks all over the world to connect to their followers and share their art.
Best Indian food vloggers on YouTube and Instagram
As consumers, we always tend to rely on reviews at the end of the day to make a decision. Customer reviews are valued by every brand.
Restaurants especially are heavily impacted by reviews and even a single customer's bad experience could be adverse for new ventures.
Having said that, many new restaurants need good reviews to gain customers and hence they leverage the use of food vlogging videos in which they come up with exciting food eating challenges where influencers can compete, or get an influencer to review their cuisine and recommend it to their followers and subscribers.
Here is a list of some of the top food vloggers on YouTube and Instagram:
1.Mohamed Irfan: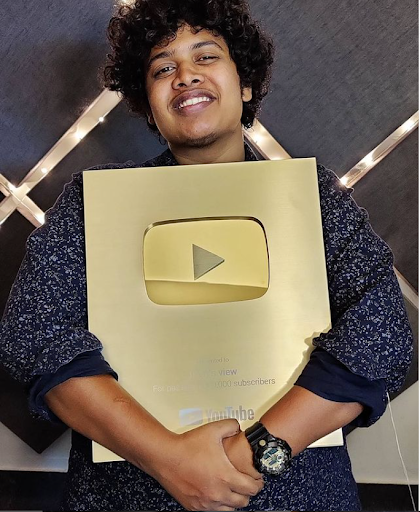 Source: Instagram
Mohamed Irfan runs one of the most popular food vlogging channels on YouTube. He has about 3 million subscribers to his channel, Irfan's view, and his popular videos gain as many as about 6 million views.
He is known for his videos on some of the best street food in India, biryani reviews and unbelievable food eating challenges (for example, spicy street food and emptying a bucket-biryani!).
2.Priyanka Tiwari: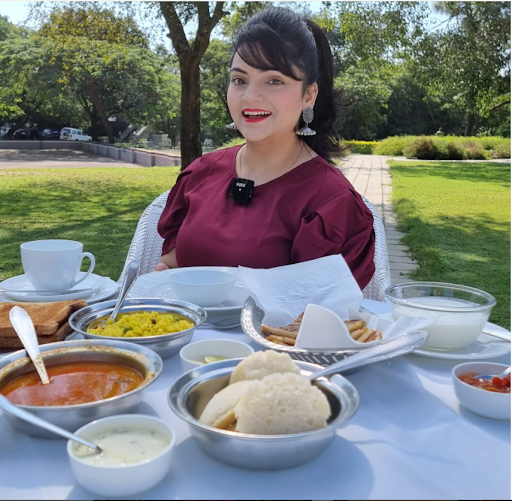 Source: Instagram
Another YouTuber and vlogger, well-known for her content that pivots around food and travel, is Priyanka Tiwari. She rose to popularity with her videos on traditional Rajasthani food. Her channel has videos of some of the best street food in India that you can refer to when you're travelling.
She has over 1.7 million subscribers and has gained views as high as 22 million for a video. People love her for her radiant personality and even received her well for her on-screen presence on Television. She was also featured as the rising digital sensation on ABP News.
3.Madras Samayal: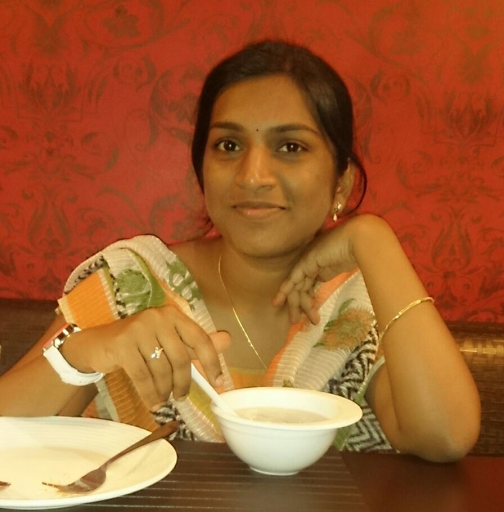 Source: Instagram
The pandemic gave rise to many home-made cooks sharing their recipes online and such home-made
cooking pages helped us create our favourite restaurant cuisines within the safe walls of our homes.
One such
food vlogging
YouTube channel that has helped many Tamil people is
Madras Samayal
with about 5 million subscribers and views as high as 10 – 16 million. She is known for cooking traditional Tamil Nadu cuisines with simple and accurate recipes.
4.Farhana Suhail: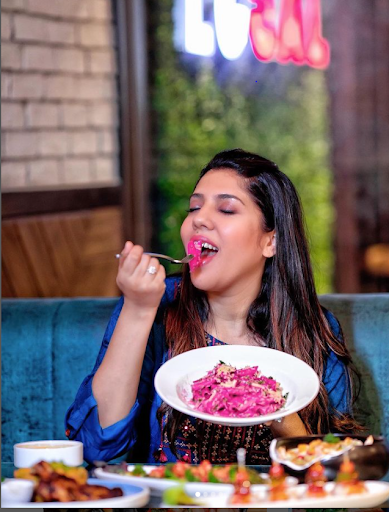 Source: Instagram
Apart from YouTube channels, food influencers are growing on Instagram as well. If you're someone who likes to explore new places in Chennai especially looking for spicy street food, you can check out Farhana Suhail's page @newtochennai where she makes time-saving reels about them.
She is a great connoisseur of food and fashion. You can find her describing the most intricate details of the delicacies served from some of the most under-rated restaurants in Chennai.
5.Deeba Rajpal: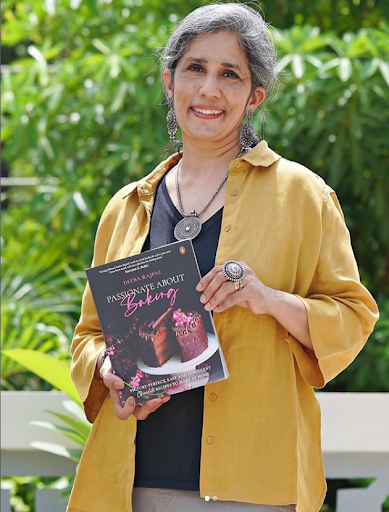 Source: Instagram
Another Instagrammer whose page is visually toothsome and very inspiring for dessert lovers and bakers. Deeba Rajpal's page @passionateaboutbaking is a treat for crazy dessert lovers.
She is an author, baker, and food photographer. She shares recipes and short baking videos on her page. Her videos and photos are so aesthetic that it makes you devour the desserts through your screen.
Now that you have been introduced to some of the best Indian food vloggers on YouTube and Instagram, you might be wondering what the secret to their success is. The following section will tell you how the food vlogging niche works and why is there a demand for such influencers in the present marketing scenario.
Why does it work?
Food brands leverage influencers for two reasons. Firstly, the authenticity conveyed by influencers to their audience completely takes out the salesy approach that lingers around a brand.
Secondly, influencers have a ready-made loyal audience who are most likely to convert. It also has a ripple effect when the said audience will be liking, share, and comment on the videos which leads to a tremendous improvement in the ROI.
Research tells us that utilizing influencer marketing the food industry boosts the engagement rate and influencers bring 5x better results than regular ads. An advertising approach might not always work as it does not provoke the audience to inquire further about the content. But with an influencer, the audience tends to get curious and would want to have the same experience.
Making this work also depends on the type of influencer a brand is collaborating with. For major food brands with consumers all over the world, macro-influencers like celebrities and food critics with a massive following would work. In this way, when a person couldn't decide upon a brand from a pool of popular food brands, their influencer might help them with arriving at a quick decision.
With local food chains and food brands, micro-influencers make a great impact although they have fewer viewers and followers. Most micro foodie influencers are either youngsters or mothers enthusiastic about local food brands, famous street food in India, or the recent trend of completing food challenges organized by not only street venders but also popular restaurants.
Food brands are thriving on micro-influencers as they have an extremely niche target audience which is useful to attract the local crowd.
Influencer marketing in the food industry does not put itself in a box where a community with only food content is present. Brands also use miscellaneous micro-influencers with their primary content being travel, lifestyle, or humour.
For example, small business owners like Sunday Stir, Chocolate Dough and Butter, The Madras Kneads, etc have collaborated with @thatmalluchick who is a digital creator on Instagram and has more than 2 million followers. Another example would be Snickers collaborating with comic content creators such as @srimathi_chimu and @akil.jackson for their new ad campaign on Instagram.
Vlogging Tips
If you are interested in venturing into the field of food vlogging, here are some effective vlogging tips that could be of help to you:
1. Know your brand:
It is important to narrow down your interest initially. This allows your videos to stand out among the fierce competition. There's always an audience who is going to relate to your brand, judging by the rise of ASMR videos. Make your brand unique and represent you.
2. Sort out your equipment:
Yes, the food needs to look good. But you don't have to wait for the ideal camera equipment to start your vlogging journey. You can start with your smartphone camera if it has a good resolution. What is more important is using a tripod and a good light set-up. Get these three pieces of equipment in hand and you're good to go.
3. Be Consistent:
It's advisable to upload content at regular intervals as it helps with building a base audience. Make a list of content whenever you think of one and maintain a schedule.
It is not necessary that you stick to only food vlogging videos. If you fail to create a high quality video, you can always maintain your consistency with some zoomed in pictures of mouth-watering delicacies or add a few informative videos on the geography of food hotspots.
Whatever you do, ensure that you maintain quality, and engage with your audience in regular intervals.
4. Collaborate with fellow Vloggers:
Food vlogging allows you to be friends with your competition. Collaborating with your fellow vloggers helps your videos to reach new audiences and spikes your views.
5. Getting Sponsors:
Instead of approaching sponsors for ads and collabs, you can start by talking about your favourite brands and tagging them in your videos. Showing brands that you're a fan of their work goes a long way before you directly approach them. If you're lucky enough, they might be the ones to approach you.
Wrapping up
Food influencer marketing is growing rapidly judging by the numerous YouTube channels and Instagram pages dedicated towards food content. An ample number of food influencers have already established their names as macro-influencers and many are following the path of creating art and food.
For many restaurants, fast food chains, and delivery services, collaborating with food vlogging channels is a go-to digital marketing strategy and they are always on the lookout for the ideal food influencer for their next big collab.