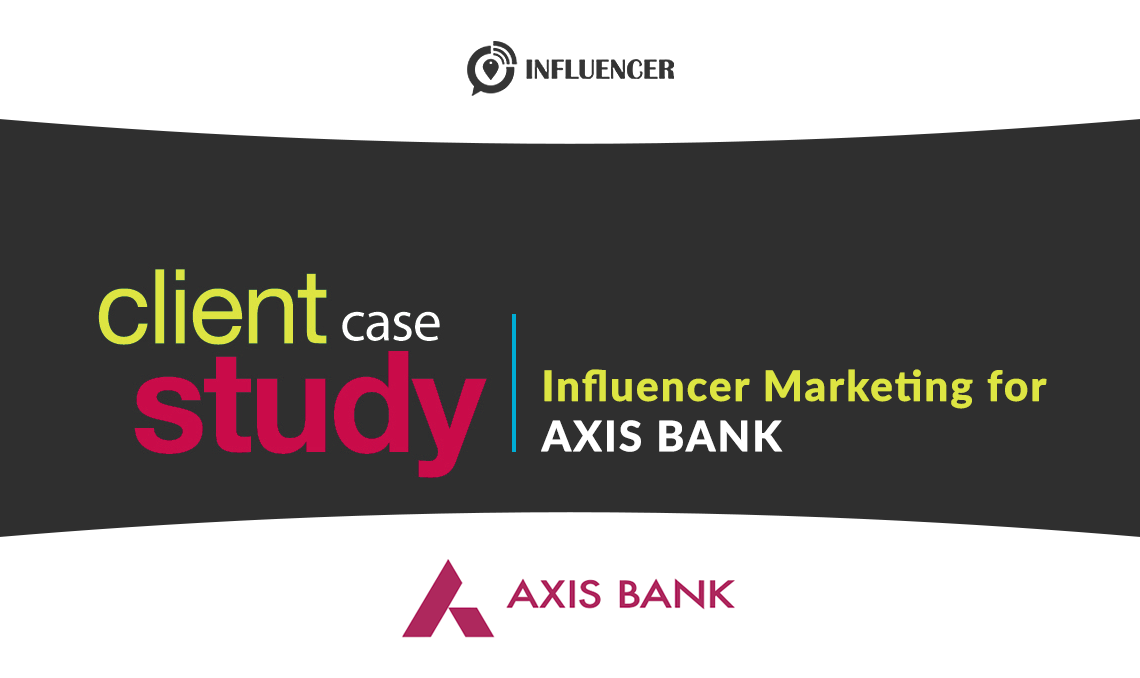 Case Study: Influencer Marketing for Axis Bank
Author: Srilakshmi Indranesan
|
Updated Date : February 21, 2022
Axis Bank is the third largest private sector bank in India. The bank is known to offer an entire spectrum of financial services. With 2904 domestic branches and 12,743 ATMs, they serve customers of varied professional backgrounds ranging from agriculture to corporate.
One of the first new generation private sector banks, Axis Bank always gives importance to technological advancements in the field of banking. From Twitter Banking to Lime Wallet, Axis Bank is known for bringing innovative changes in the field of banking. On 27th August 2016, the Axis Bank launched a dedicated innovation lab called the 'Thought Factory'.
The Thought Factory, which was launched in Diamond District, Bangalore, was the first-of-its-kind digital lab that will be working closely with innovative, talented, and diverse start-ups. To redefine banking in the digital era, Axis Bank will be experimenting with emerging technologies such as block chain, cloud, artificial intelligence, big data analytics, mobility, etc.
In return, the start-ups involved in Thought Factory will receive guidance, funding, infrastructure, and exposure. To create awareness about Thought Factory and to cover about the launch in various social media channels, Axis Bank teamed up with influencer.in.
We at influencer.in tied up with 18 Bangalore-based technology bloggers, who attended the Thought Factory launch, live-tweeted about it and covered the same on their blogs.
Amit, Sreejesh, Shabarish, Santosh, and Amarendra were some of the popular technology bloggers who attended this event.
The bloggers who attended this event covered about the same on their technology blogs.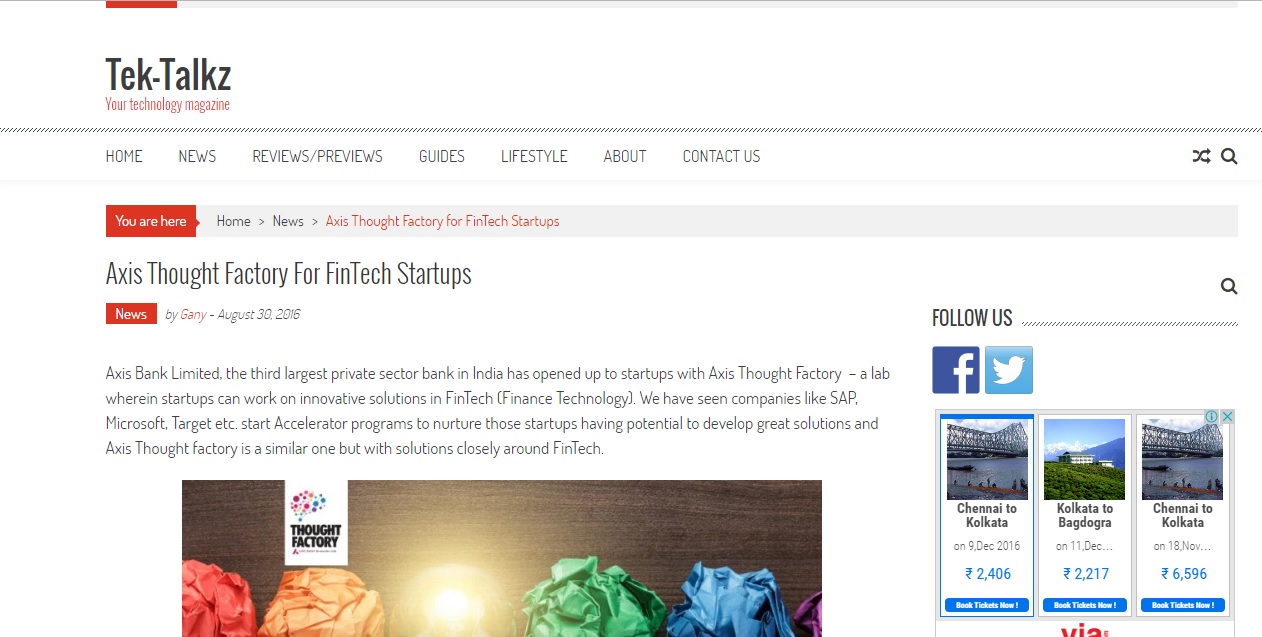 The influencers also shared their blogs across various social media platforms to amplify the blogs' reach, and on an average, the blog posts had 1000+ views. The technology influencers we signed up with on an average have 23000+ unique page views and 3500+ twitter followers.
In fact, Amit's blog – Daze Info has 181000 unique page views and the technology influencer, Sreejesh, has a Twitter follower count of 11600.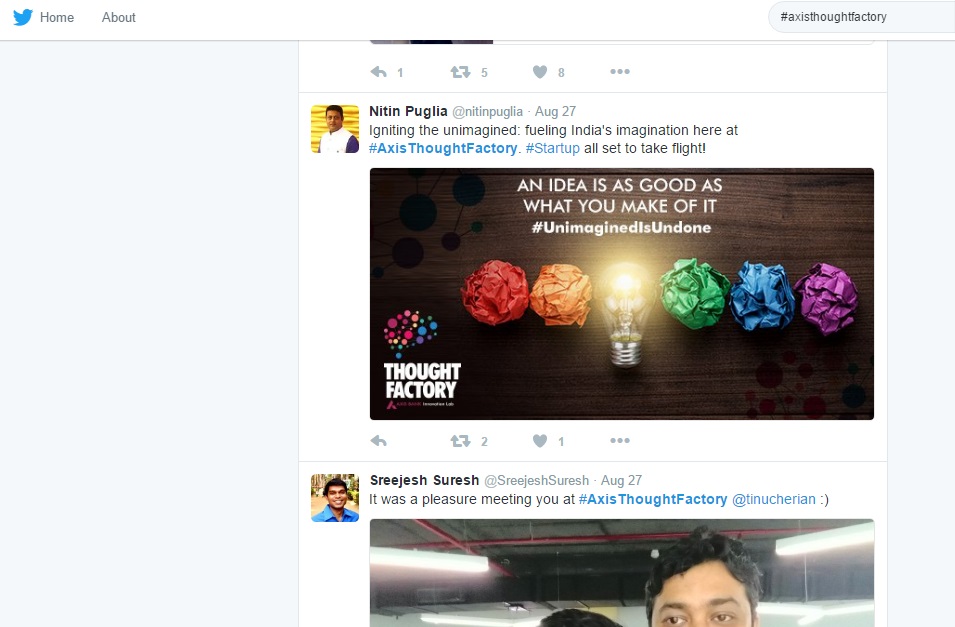 We also worked with almost 100 Twitter influencers for a Twitter campaign about the "Thought Factory" launch event. Some of the well-known Twitter influencers who worked with us in this campaign are Sujay Koner, Asmita Madhu, Pankaj, Kanchan Negi, etc.
Also, read our blog on "How to use influencer marketing for your event."
The hashtag used for the Thought Factory Launch event – #AxisThoughtFactory was trending nationwide on August 27 – the day of the launch.

Influencer marketing is one of the trending methods in the field of digital marketing. For innovative advancements and events like Axis Thought Factory, influencer marketing helps in reaching the right audience as influencer marketing works well for both B2B and B2C firms.
Need financial tips to keep your cash flow in control? Follow our YouTube channel Paisa Pujari for a regular dose of finance-related videos. Here's one on the smart use of a credit card:
A lot of brands have realised the power of influencer marketing and prefer using it to promote their brand. Influencer.in is here to assist you in finding the right influencer for your brand and help engage you with potential clients!