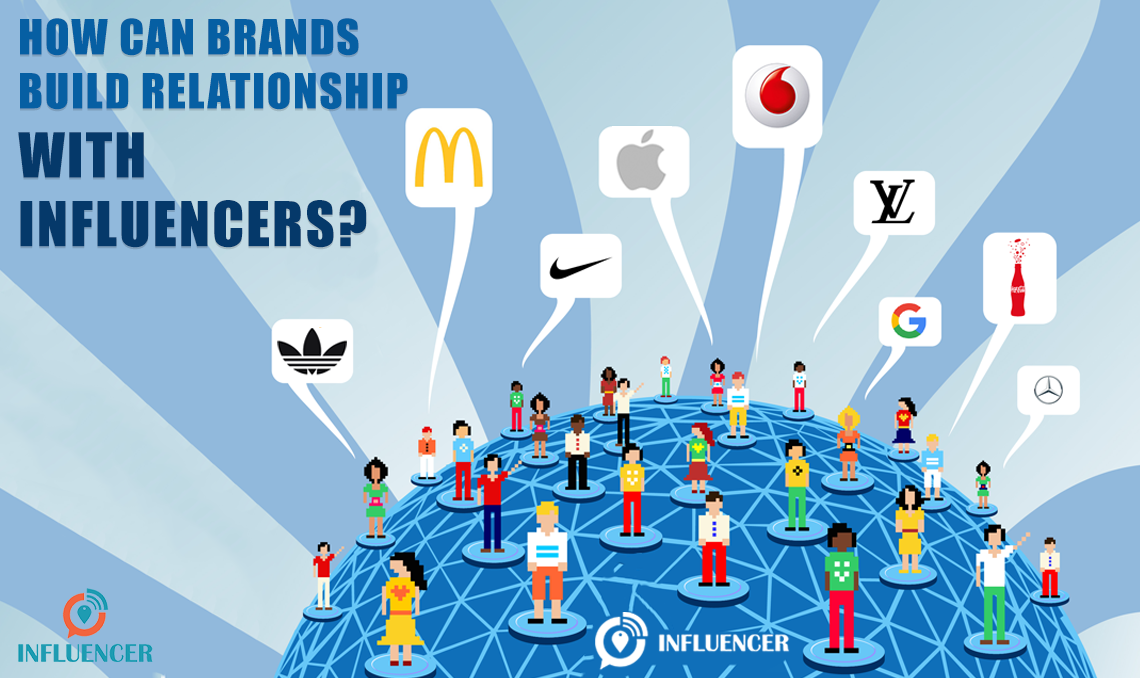 How can brands build relationship with influencers?
Author: Sayantan Rudra
|
Updated Date : February 21, 2022
With influencer marketing gaining traction in the world of marketing, brands are now eager to use it for brand building. It requires more upfront work than other advertising methods, but the long-term gains are substantial. Influencers are going to be advocates of your brand and what they say is going to make a lot of difference. So look after this relationship. Wondering how to do that? Here are a few sure shot ways of building long term relationship with influencers.
Step 1: Find your influencers
To build a long tern relationship with influencers, you first need to identify and maintain a data base of influencers. To find the right influencers, you don't need to go too far. Try using Influencer.in, which has more than 10,000 influencers listed on the platform. The following are some of the parameters that are taken into considerations:
Moz Domain Authority– This is a score developed by Moz that predicts how well a website will rank on search engines.
Reach in Social channels – This will include page likes on Facebook, followers on Twitter, Google+ and YouTube.
Estimated traffic from similar web – This tool provides user engagement statistics for websites.
Once you have identified the influencers, research them well. The goal of research is build a good rapport with the influencer. This means understanding their personal likes and interests. This exercise will drastically improve your response rate. Browse through their personal website, Twitter profile, questions they ask or answer on Quora and their work history on LinkedIn.This will give you sufficient information to make a conversation and engage with them.
Step 2: Subscribe to their content and acknowledge their work
Most of the influencers have a blog that they maintain. It's not just enough to connect with them on Facebook and Twitter. You need to take it beyond that and follow their blog, LinkedIn or Google+. This way they see your name on one more platform and make them familiar of you.     It is not enough if you merely just subscribe, share and comment on their recent posts. Generally, just pay attention to their work and show an interest in it.  In case they are taking part in a competition or part of some event, make sure you find out more about it and take the effort to congratulate them or wish them luck. This will show the influencers that you are interested in their work. A little bit of appreciation can go a long way.
Step 3: Meet them
Whenever possible, meet up with your influencers in person. Organize meet ups and interact with influencers all at once. This will not only help in building your relationship, but also give you inputs on the industry as such. No matter how short, those face-to-face meetings really help build influencer relationships for longer-term friendships. Arrange for regular tweet ups. Only if they see you regularly, they will know you better and be willing to partner with you.
Step 4: Quote them
Quoting an influencer in your own content and linking back to their blog is a good idea. It is a way to show them your appreciation and at the same time, it is a great way to build trust. Whether it is a quote in an opinion piece or a detailed interview of the influencer, the extra exposure you give them will certainly put you in their good books.
Step 5: Small gestures help in a big way
Most influencers expect some incentives and hence it is essential to offer incentives to all the influencers who will be working with you. This necessarily does not mean financial compensation, you can also compensate with a simple thank you tweet, free products or an exclusive post featuring the influencers. When they see this exclusive tweet or post, they are certain to remember you as well.
Simple things like wishing them on New Year or giving them a small gift during occasions can go a long way in building the goodwill. There are other innovative ways also to incentivize influencers, which can be explored by the brand. The bottom line would be to ensure that you give your influencers an exclusive experience with the brand in order to build a working relationship based on mutual respect and understanding.
Step 6: Create a twitter list
On Twitter, you have an option of creating a list. Start making a list of the influencers. This way, you will get the feeds of all the influencers and will know what they are tweeting about. Make sure it's private so no one else sees it. In case you are using a social media management tool such as Hootsuite, add the stream to your front page so it's one of the first things you see upon logging in. Once you do that, retweet, reply and favorite some of their tweets. This will make them notice you and hopefully start a conversation and relationship.
Now that you know how to build a good relationship, go ahead and include influencer marketing as part of your marketing strategy. Read our blog on useful tips to remember for your first influencer marketing campaign.
___noise___ 1000