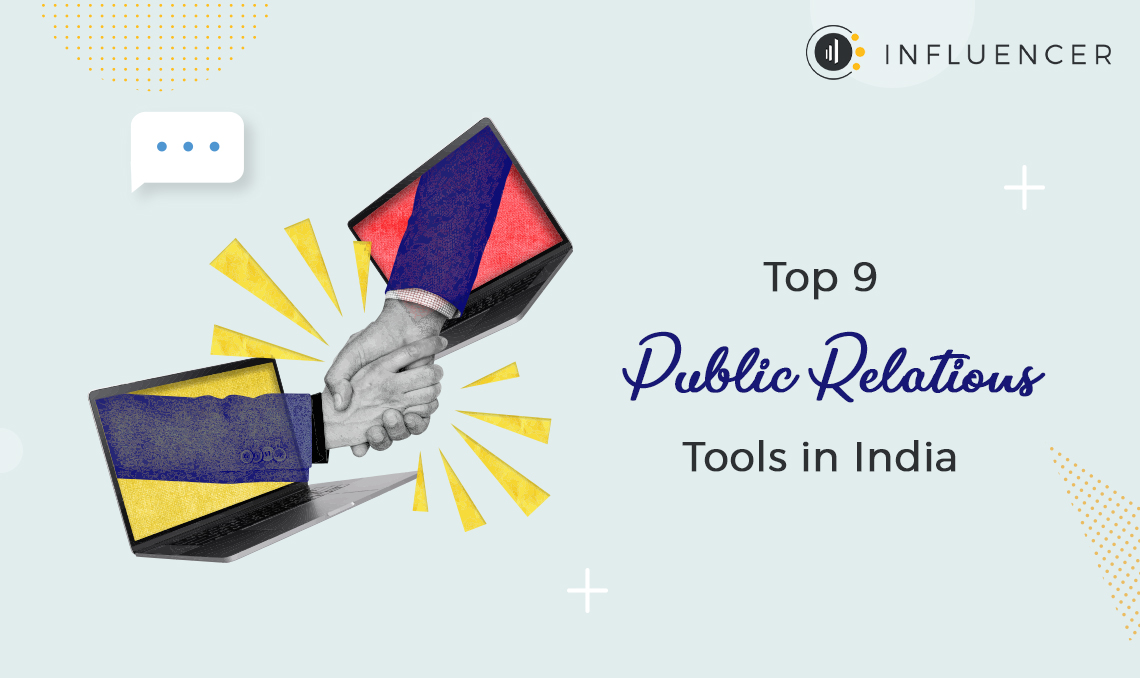 Top 9 Public Relations Tools in India
Author: Sayantan Rudra
|
Updated Date : April 28, 2022
The Indian PR Industry, until a few years ago was just about media relations and keeping the press in the good books. However, with the growth of social media, traditional PR is taking a new avatar and has given birth to online PR. This encompasses social media, influencer marketing, and traditional PR. In this blog, we will learn about these different Public Relations tools in India that can help grow your brand.

Why Do You Need PR Tools?

For every brand, building its reputation is on the top of its agenda. It not only increases the voice and consumer awareness of a brand but also gives it an identity and worth. However, creating and maintaining a good public reputation is a complex and continuous process. Without effective PR, it is not going to be easy to get the attention of your target audience. PR can drive brand awareness, introduce you to new prospects and customers and amplify your core brand message. These PR tools can help you automate your PR activities and help you reach your audience at different platforms, more than the traditional PR methods.
Major Public Relations Tools
Let us now learn about the different public relations tools in India that you can leverage for your brand:
Social Media
People always have opinions about brands and with the advent of social media, there is another platform out there to talk about your product or company. The biggest boon of this platform is its viral nature. If someone famous mentions your brand on any of the social media platforms, it is easy for people to take notice and the word spreads. If your company is not participating in social media today, it's missing an opportunity to spread its message and missing a valuable online PR opportunity to build the brand.

Source: Wikimedia Commons
Twitter

and

Facebook

are great PR tools and ideal places to update consumers about what is going on with the brand.

It is really easy to post a link to something on Twitter, so keep people informed about any news, blog articles, and conferences that your brand is a part of.

A good way is to post articles on other websites that are relevant to your business, like a customer success story or other PR coverage.

If you have other content that is appealing to your audience like a free webinar, post links to those too.

Most journalists are also on Twitter and they turn to Twitter to research their stories. You can monitor tweets from journalists who frequently post when they're looking for a source.
PR is about the anticipation of public opinion that might impact the future of an organization. So it is essential to monitor the web as a part of your brand awareness strategy. Here are two tools that will aid in it:
1. Google Alerts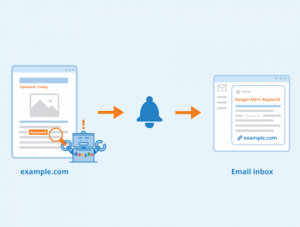 Source: Author: Seobility – License: CC BY-SA 4.0
Google Alerts lets you monitor the web and offer content change detection and notification service. It sends emails to the user when it finds new results from the web pages, newspaper articles, blogs etc that matched the user's search terms. Thus, this public relations tool will help you build your customer personas for a more personalized brand campaign.
2. Hootsuite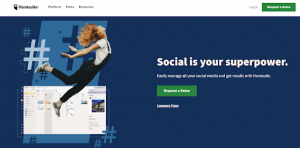 Source: Hootsuite
Hootsuite is social media management software that is extremely helpful in brand management. It supports social network integrations for Twitter, Facebook, LinkedIn, Google+, Foursquare, WordPress, Instagram MailChimp, Reddit, Storify, Tumblr, Vimeo and YouTube. It lets you manage all your social networks and schedule messages for future publishing. What makes this a must-be public relations tool in your arsenal is that it lets you track how well your social media efforts are being received, thereby allowing you to modify your brand awareness strategy accordingly.
3. Collaborate with Influencers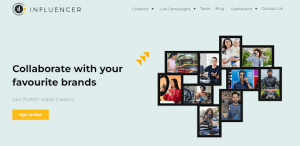 Source: Influencer.in
Referral (word-of-mouth) advertising has always been the most powerful PR tool and influencer marketing is no different. No matter who your audience is, you should use influencers to earn credibility. When you engage with influencers to market your brand, they talk about your brand on social media channels like Facebook, Twitter or on their blogs, which impacts the purchase decision of their followers.
When an influencer's content style, audience and aesthetic is well aligned and respected by a brand, content collaborations can become very powerful PR tools in marketing for your company. Using influencers to blog about your brand and product has become a powerful public relations tool, which can be great for you and your brand. Brands should also make sure the content is not one-sided, this is where influencers come in. It can not only increase traffic on your website but also is a good way to engage with your customers. Blogging is cost-effective and has the potential to go viral as well.
People tweet and share good blog posts, and may do that with a blog review of your brand. So make sure you include blogging as part of your PR strategy. Once you start writing blogs, make sure you amplify the content to get better mileage.
There are plenty of public relation tools to identify influencers and bloggers. Here are the most interesting tools, which work well for campaigns.
1. Influencer.in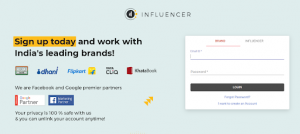 Source: Influencer.in
Our Influencer marketing platform has more than 10,000 influencers listed on its platform. The platform offers brand influencers across a wide range of categories such as lifestyle, fashion, sports, travel, healthcare, food, parenting, technology, etc.
Main features:
Tracking and identifying the right influencers for your brand

Campaign ideation and Influencer engagement

Customized campaign analytics and tracking reports

Content marketing and amplification

Strong influencer network for the Indian market
The following are some of the parameters that are taken into consideration while identifying influencers on our Influencer marketing platform:
Moz Domain Authority– This is a score developed by Moz that predicts how well a website will rank on search engines.
Reach in Social channels – This will include page likes on Facebook, followers on Twitter, Google+ and YouTube.
Estimated traffic from similar web – This public relations tool provides user engagement statistics for websites.
2. Indiblogger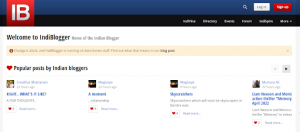 Source: IndiBlogger
Indiblogger is a platform that hosts a network of Indian blogs and bloggers and has a directory search by blogger, city, and tags. It is one of the oldest and major public relations tools and it ranks the bloggers so that it will be easy for a brand to identify and engage with their customers. The only limitation is that it only looks at bloggers and not other digital influencers like YouTube Vloggers, Twitter Influencers, Instagram Influencers, etc.
Traditional PR
While online PR is part of every brand's strategy, you cannot leave traditional PR out of the mix. Any newsworthy information needs to be leveraged and publicized. Whether it is a new product launch or any corporate announcement, it is a good idea to share a press release with the media. Here are a few public relations tools that will help you disseminate press releases and gain coverage in both traditional media and new media.
1. PR Newswire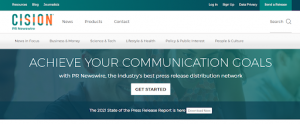 Source: PR Newswire
PR Newswire is a news agency, which enables marketers to leverage content to engage with all their key audiences. With PR Newswire, you can distribute the press release to the right target audience and offers accurate targeting, monitoring, and measurement tools that help you drive campaign results. You can see an example of a press release given by us on the Influencer Marketing Trends in India.
2. Newswire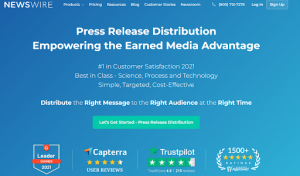 Source: Newswire
Newswire is the best platform for corporate press release distribution and distributes not only text press releases but also your multimedia releases. Once you submit your press release with them, it is published across 7000+ news and media outlets around the world. You can see an example of a press release given by us on the Influencer Marketing Trends in India.
3. PRWeb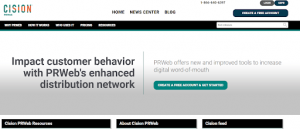 Source: PRWeb
PRWeb is a press release distribution service through which you can create a buzz in the media and increase visibility. Press releases distribution by PRWeb is done through news sites and appears in search engine results, letting businesses distribute news directly to the customers.
4. HARO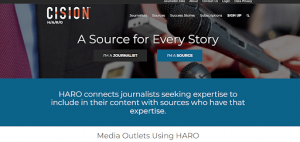 Source: Help a Reporter Out
Help a Reporter Out is an online service set up to help journalists quickly identify their sources and get feedback from them. Through HARO, journalists can connect with the sources directly and obtain information to complete their stories. This public relations tool also provides daily opportunities for sources to secure valuable media coverage.
5. Pitch Engine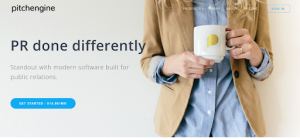 Source: Pitchengine
Pitchengine is a content creation tool for publishing marketing messages. They help brands connect with the right audience through content and provide brands and agencies with robust content creation and management software.
That was all about the top public relations tools that can help you reach the right audience every time. There are many ways for brand awareness today. In today's social media dominant world, you cannot ignore the power of reaching out to your customers through social media. Blog and social media Influencers are known experts in their respective fields through whom you can directly out to a wide audience and leverage their goodwill to market your brand.