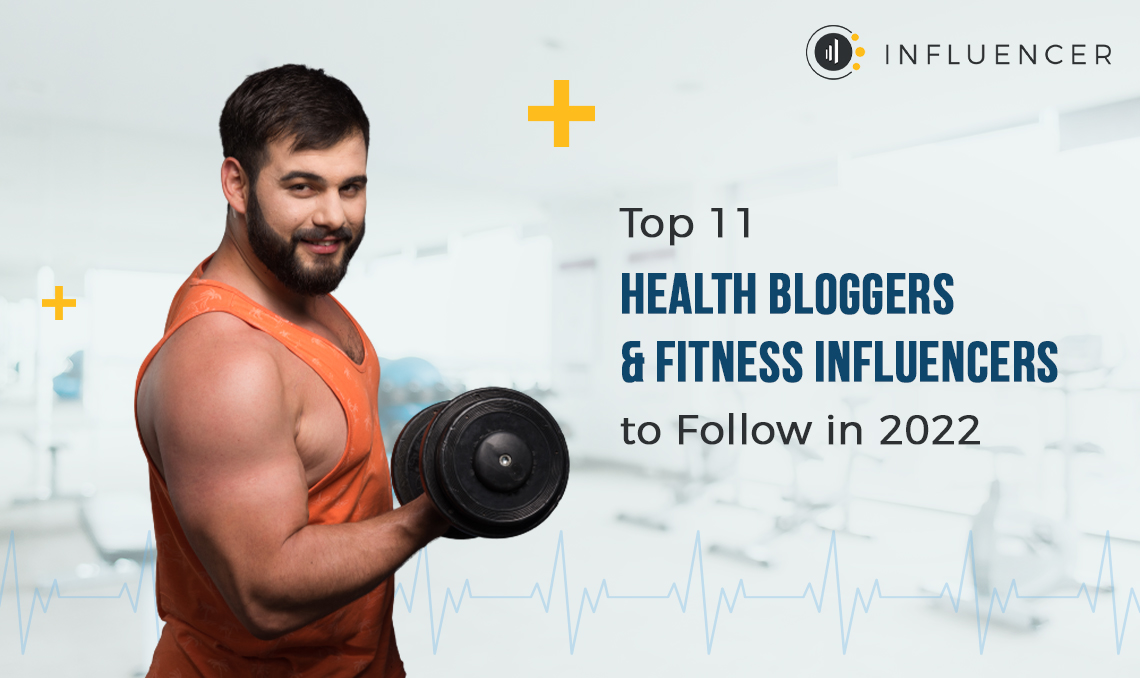 Top 11 Health Bloggers & Fitness Influencers to Follow in 2022
Author: Rithika Kankaria
|
Updated Date : April 28, 2022
For a long time now, fitness has become less of an option and is gradually developing more into a standard of lifestyle. Be it for our yearly bodybuilding goals, or implementing healthier lifestyles, we have started searching for the right motivation and guidelines to better our lives. And, a sea of health bloggers and fitness Instagrammers have come forth to offer their services to help us realize our goals. These influencers put in their best efforts to display various workout routines, lifestyle changes, habit-building tips, and even diet suggestions for various users across the globe to take some of their inspiration in achieving their #BodyGoals!
With so many health and fitness blogs in India, finding the right advice can be a challenge. Be it for the latest fitness trends, DIY workouts, or expert recommendations, we often resort to blogs on health and fitness to understand what is required for our body composition and what changes can be made in our daily life.
Some Indian fitness blogs, mental health blogs, and nutrition blogs available online offer a great deal of reliable content that we could exercise daily.
Witnessing this rise in the number of people dreaming of becoming influencers and bloggers, we have put together a list of the top health bloggers and fitness influencers in 2022 for you to take inspiration from or include in your brand-building strategies.
Some of the key criteria we have used for this list of the top fitness influencers in India include expertise and frequency of blogging, content quality, social media following, blog traffic, and domain authority of their website.
In this blog:
Leading Health bloggers in India:
Put That Cheese Burger Down

Gyan Unlimited

FitBeWell

Picky Eater

Perfect Skincare for You

Fitness vs Weight Loss

DietBurrp
Fitness Influencers to Follow on Instagram
Sahil Khan

Bani J

Prince Narula

Shweta Mehta

Sapna Vyas

Ranveer Allahbadia
'Put That Cheese Burger Down' is a fitness, health and lifestyle blog run by Neha Ghosh. She strives to "provide a simple yet effective action plan for those who wish to take control of their life" through her blog posts, which are informative, honest and motivational. Her wellness blogs offer comprehensive descriptions of why and how a specific remedy or procedure is prescribed. She also connects with her audiences and responds to trending questions.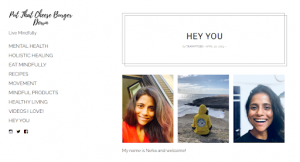 GyanUnlimited.com is a health and wellness blog also functioning as a "Hub of Alternative Medicine and Holistic Health". It offers information and awareness about all diseases and illnesses that can be treated using herbal and natural methods. The natural remedies and yogic teachings offered in this mental health blog aim to sustain health benefits. Its mission is to provide research-based and analytical knowledge about all health-related concerns using the traditional medical methods, such as Ayurveda, Homoeopathy etc.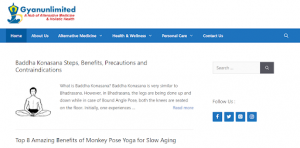 'FitBeWell' is a health, fitness, parenting, and lifestyle blog, by Ashvini Naik. Ashvini is a former corporate Software Trainer, mother and a bonafide Yoga and health blogger, who strives to help people discover fitter and healthier versions of themselves through her blog. She also shares simple and easy weight loss recipes here that can be prepared within minutes. Summing up everything that she has to offer, Ashvini is definitely one of the most prominent health bloggers in India.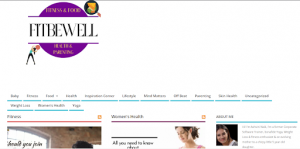 A board-certified health instructor and one of the top health bloggers in India Anjali Shah believes that healthy food can be tasty and appealing. This fitness and wellness blog offers tips and guidance on how to prepare good, tasty recipes using basic, wholesome ingredients. The majority of her health-related posts are about overcoming daily lifestyle problems. The blog also contains honest opinions, benefits of different ingredients, and recipes.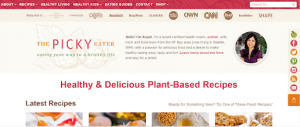 'ZigVerve' is an Indian fitness blog run by Kishore Kumar, a prominent health blogger who also covers numerous other fields like nutrition, mental health, fashion, lifestyle, and more. He strives to give refreshing and engaging content for his audience and even writes some blogs on popular demand!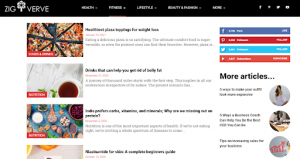 'Perfect Skincare for You' is one of the first health, lifestyle, beauty and wellness blogs in India that is prominent to date. Swati, the fitness influencer who runs this blog, originally started to share skin and hair care home remedies, from which the blog has evolved into a fitness and lifestyle blog with a primary emphasis on health. The author also enjoys experimenting with new DIY projects using common household ingredients and sharing her findings with her loyal readers.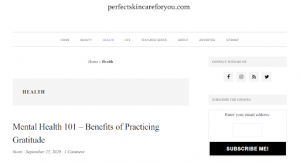 This fitness and wellness blog, which was started by IWB and Kanan and is known as the Indian Weight Loss Blog, contains posts on body positivity, weight loss, diet plans, wellness, and fitness tips. Their longevity in this field has established them as the top Instagram fitness influencers in India. Their blog posts also include free fitness challenges, recipes and even some inspirational weight loss testimonials for their audience. It also has a separate section where you can find wellness expert reviews and tips on various health items and ingredients that you can use to better your everyday lifestyle.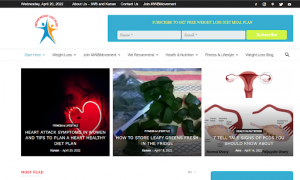 'DietBurrp' is a health, fitness, and wellness blog, founded by Dr. Payal Banka, a registered dietician, clinical nutritionist and leading health blogger. Her vision is to provide relevant and useful information regarding diet plans and recipes that actually work and are backed by extensive research. This nutrition blog also includes tips and tricks to lose, gain and maintain weight the right way and eat healthy without having to sacrifice much.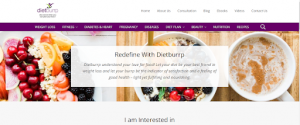 Let us now delve into some of the top health bloggers and fitness Instagrammers who come up with some really effective tips and hacks for their Instagram followers.
Fitness Influencers to Follow on Instagram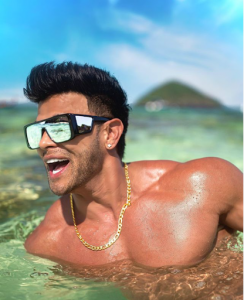 Sahil Khan is an actor, YouTuber, entrepreneur, and one of the top fitness influencers in India. He shares posts on workouts, nutrient supplements, and numerous fitness-related functions. He has a 10.4 million-strong following on Instagram and is also a youth fitness icon. His YouTube channel has about 3.17M subscribers and he is also related to some fitness and wellness brands like Hunk water. He is also an entrepreneur who runs his own gym called 'Life Fitness'.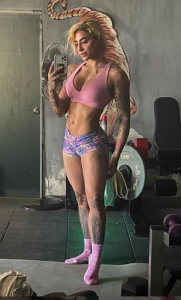 Bani J is an actor, VJ, Roadie and a famous fitness Instagram influencer who is renowned for her role in the web series 'Four More Shots'. She is known for her muscular physique and her elegance breaking barriers and proving that women can have beauty and muscle in perfect harmony. She has a 1.5 million follower count on Instagram where she uploads workout regimes, and nutritional hacks for her bodybuilding secrets.
3. Prince Narula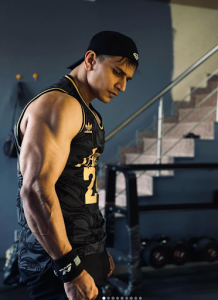 Prince Narula is a fitness Instagram influencer who rose to the rank of a celebrity from being nothing but a commoner. He started his journey on a reality show called Roadies which marked the beginning of a string of reality show appearances and victories adding glory to his persona. He is known to give more than his 100% in everything he does and is an idol for many. He posts workout hacks and nutritious diets to help his 4.1M strong Instagram family realize their own fitness dreams.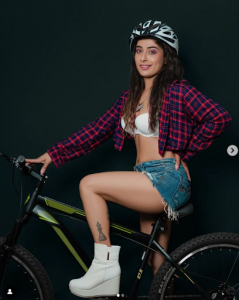 Shweta Mehta, who is an IT professional health blogger, Instagram fitness influencer, and a victorious bodybuilding athlete has an extensive following of 575K on her Instagram handle. She is also one of the best health bloggers in India who writes physical and mental health blogs on how to build overall strength, benefits of growing strong, nutritional hacks, and some insights on her personal bodybuilding endeavors. Tune into her blog, for amazing workout routines and strength-building sessions!
4. Sapna Vyas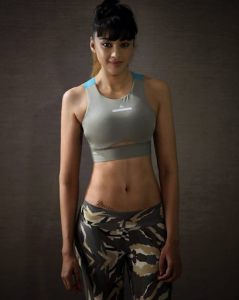 Sapna Vyas is a prominent fitness influencer, trainer, model, and health blogger who imparts efficient and useful health tips to her followers. She has a health and wellness blog where she talks about correct and incorrect forms during workouts and gives appropriate diet suggestions to realize weight loss goals set by her viewers. With a follower count of about 1.6M on Instagram, she is among the most popular health bloggers in India.
5. Ranveer Allahbadia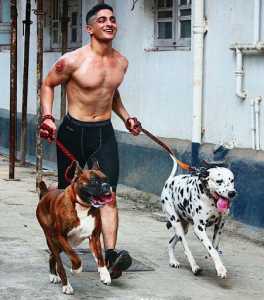 The perfect fat-to-fit idol, Ranveer Allahbadia is a health blogger and fitness Instagrammer who has been through obesity and changed his lifestyle from fat-to-fit! He is amongst the very few fitness Instagram influencers who don't suggest that you force yourself to the gym every day. Instead, he shares life hacks, nutritional upgrades and healthy alternatives that you can easily implement into your lifestyle and realize your weight goals without struggling at the gym every single day! With a 1.8 million follower base on his Instagram handle that goes by the name (@beerbicpes), he is truly one of the top fitness influencers in India, especially amongst the youth. His Instagram handle also has inspirational quotes that are equivalent to mental health blogs and offer motivation to his viewers.
On That Note!
Do let us know in the comment section which one of these blogs inspires you to follow a healthy lifestyle. In case we have missed out on any of your favourite or upcoming health bloggers & fitness influencers, write to us in the comments section. And if you are a brand manager looking to work with the top influencers in the country, reach out to us at Influencer.in.
If you are a brand looking to leverage the recent trends in digital and influencer marketing, take a look at our Influencer Marketing Guide and our 2021 survey report on influencer marketing in India.