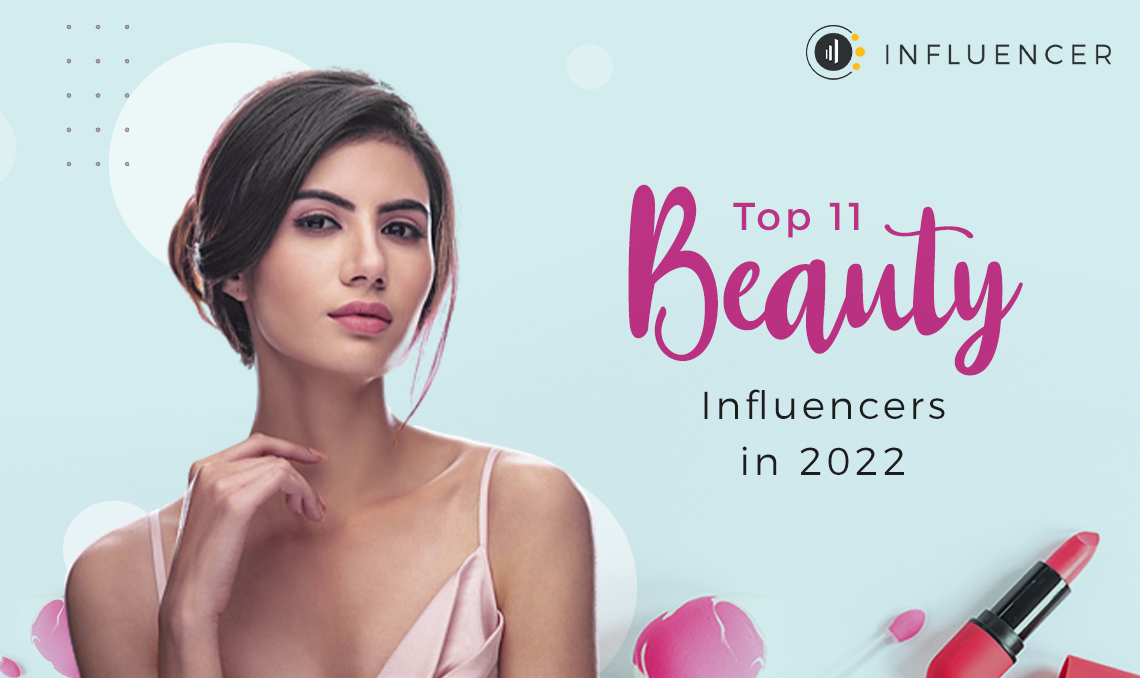 Top 11 Beauty Influencers in India in 2022
Author: Sayantan Rudra
|
Updated Date : April 28, 2022
The age of influencers is rampant in 2022 and there are ways we can leverage this to our own advantage. Not just the generic Instagram influencers but also others who have carved their niches such as beauty and lifestyle influencers. In this blog, we discuss in detail some of the top beauty bloggers in India.
Who are Beauty Influencers?
Beauty bloggers or influencers are the social media users or bloggers who have a good number of following or get a high number of users on their website. They are especially known for their makeup, beauty, or skincare blog or videos and use their channel to 'influence' their followers with tips, products, and services by them or their favorite brands.
If you want more insights on how to leverage influencer marketing and digital marketing for your brand, check out our book on decoding the digital world, which can be purchased on Amazon.
Our Influencer Marketing Guide showcases several tips on how to craft an influencer strategy for marketing success.
Top Beauty Bloggers in India
While there are many beauty influencers in India, we bring to you some of the top beauty influencers in India who have a great following on multiple platforms. They can help you immensely to increase your brand awareness. We have selected our top beauty influencers on the basis of these criteria:
Blog Moz Rank: Determines the value of the beauty, makeup or skincare blog

Blog Traffic: Shows how many users consume the content created by these influencers

Content Quality: The quality of content produced by the influencers

Social Media Following: Number of people who are connected with them on social media platforms like Instagram and Facebook

Alexa Rank: Determines the ranking of their blog in comparison to others in the same field in India and worldwide

Expertise & Frequency of Blogging/Posting on Social Media: Number of blogs/ posts made in a week or month
Now, let us read about the top 11 beauty bloggers in India:
1. Anshita Juneja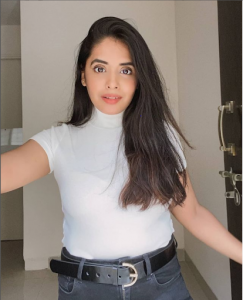 Delhi-based Anshita is the editor and founder of one of the best makeup and beauty bloggers in India with her blog page- 'Vanity No Apologies'. She started the blog as a breather during her Bachelor's in Business Economics at Delhi University. And now that she has completed her MBA, Vanity No Apologies is her number one priority as she continues to churn out credible content for her readers.
She is one of the well-known beauty bloggers in India who is well known for her comprehensive reviews on makeup cosmetics like lipsticks and nail products. Ask her for the best products to compliment your skin type and she will guide you thoroughly. Currently, she has established herself as a trendy makeup influencer with regular reels and posts on her Instagram handle- @anshitajunejaa. Anshita has also bagged many awards in the Beauty & Makeup Category, making her one of the top beauty bloggers in India.
2. Ankita Srivastava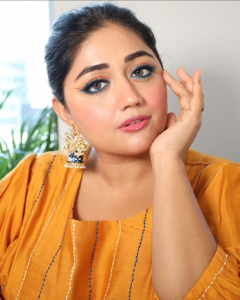 A beauty enthusiast in Mumbai, Ankita started her beauty blog 'Corallista' in January 2011 while pursuing her bachelor's at IIT Bombay to share her love for make-up and beauty with the online community. She coined the term 'Corallista' inspired by the Coral colour rage that had taken the beauty world by storm when she founded this blog! What started as a hobby soon grew into a passion and upon completing her engineering degree in 2012, she devoted herself full time to building Corallista as a one-stop destination for beauty lovers looking for comprehensive reviews, looks, and tutorials online.
Apart from creating blogs and content about DIY makeups and beauty, she has stepped up to address the issues of fat-shaming and body weight discrimination in her work. Owing to her success and wide demand for her expertise, she also offers one-to-one consultation for people who are questioning themselves in choosing the right product.
You can find her on Instagram- @corallistablog where she experiments and suggests the latest product ranges that would blend beautifully with one's skin. Ankita's dedication to making a difference highlights her as one of the top beauty bloggers in India.
3. Kritika Khurana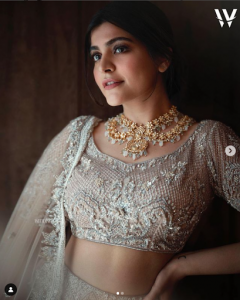 Miss Khurana is famously known as 'That Boho Girl' adores everything that has to do with being stylish. Her stylish and engaging content makes her one of the best makeup and beauty bloggers in India and is someone whom you must follow. After graduating with a degree in beauty & Design from JD Institute of beauty Technology, she started her own e-commerce store THE HYPE and has her own label – K_Kritika.
She loves Bohemian beauty & is a big fan of Swarovski jewelry. One of her major inspirations is the reputed beauty as well as women's beauty blogger, Erika Boldrin who experiments with panache and keeps her look always clean and elegant.
Kritika is super active on her Instagram page- @officialthatbohogirl where she posts all about her daily lifestyle, beauty, and beauty adventures. She definitely has been in this industry for quite some time, making her one of the top beauty influencers in India in 2022.
4. Aashna Shroff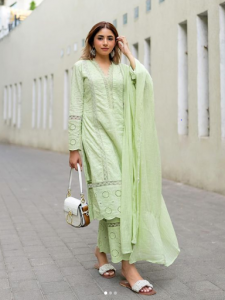 Quirky, confident and bold! Design aficionado Aashna Shroff is the author of a great beauty blog 'The Snob Journal' and loves to utilize her style to experiment with new things and push her limits. Like any great entrepreneur, she additionally has an online store 'The Snob Shop' that is an extension of her approach to beauty. Her blog presents the best of beauty, design, and globe-trotting ways that will inspire you to try something new and revamp your closet.
She has worked with brands like Nykaa, Vero Moda, Koovs, L'oreal, Body Shop, and many more. With her drip clothing style, users love following her Instagram handle- @aashnashroff. These dazzling traits make her one of the top beauty bloggers in India.
5. Aakriti Rana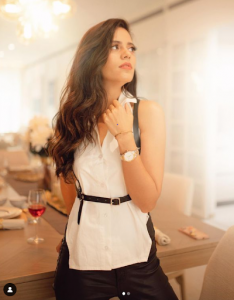 Stylish, dynamic, and confident, these traits go hand-in-hand with Aakriti along with her shopping site on Instagram- @shopwithaakriti. Her Instagram handle- @aakritiranaofficial includes amazing outfits that will surely steal your gaze.
There is a certain panache to all her looks that pushes her to be on our top beauty influencer's list. Her intriguing love for beauty pushed her off the edge. What started off as a casual stroll through the blogosphere soon became one of the most sought-after beauty Instagram influencers for every clothing and apparel lover. She is one of the most profiled beauty bloggers in India that you must follow. All these factors make her one of the top beauty influencers in India in 2022.
6. Devina Malhotra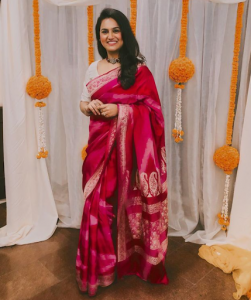 A self-confessed makeup blogger, baker, and army brat is the owner of one of the most popular beauty and beauty blogs in India, 'GuiltyBytes'! She loves to write, read celeb gossip, shop, and take food photographs. Having been a writer for Tehelka, Hindustan Times and a few other publications she has always had a flair for writing. She loved reading international blogs and websites, but always wondered why skinny, thin girls end up telling what a curvy woman should wear and how they should style themselves when they really don't understand that body type!
Hence, she formed GuiltyBytes. Through her post, she asks readers to honour their curves and love their body the way it is. Apart from the beauty and related DIY hacks, she is active on Instagram- @guiltybytes, where you can read, watch and enjoy all about her lifestyle. She also helps her followers with honest reviews about beauty products, wedding ideas, and places to shop. She is one of those Indian beauty influencers on Instagram that makes a connection with many Indians.
7. Mehak Sagar- Talented Bridal beauty and Blogger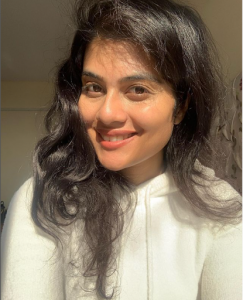 Mehak Sagar is a successful entrepreneur in her own right and wears several hats with ease. She is one of the most famous beauty bloggers in India. Mehak is the founder of a hugely popular beauty blog – 'Peaches & Blush'. In addition, she has started a bridal online shopping business — Brides by Peaches & Blush.
While many of us may be overwhelmed at handling one job, Mehak seems to thrive at juggling various demanding careers. She started blogging in 2010 when there was a lack of Indian voices in the beauty scene.
Whenever she Googled a product, it was frustrating to find reviews of people from other parts of the world who didn't match our skin colour or texture. She felt there was a space for an Indian beauty blog and lent her voice for the greater good. She is one of the active beauty Instagram influencers under the handle @mehaksagar_wmg. Mehak has been rated as one of the top Indian bloggers by Business Review India and her amazing content on Instagram makes her one of top influencers in India in 2022.
8. Akanksha Redhu- Lifestyle and Desirable beauty Specialist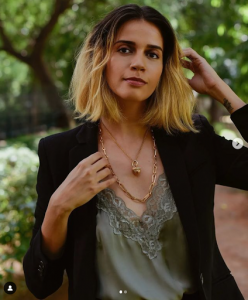 Akanksha Redhu is a beauty and lifestyle blogger based out of New Delhi. She began blogging in 2010 to express her thoughts and ideas, but it has now turned into a web journal where she covers an assortment of beauty, DIY makeups and the latest trends. Her favourite Indian designers are Anju Modi and Ritu Kumar. However, she has now shifted her focus more to Instagram @akanksharedhu and lifestyle beauty vlogging. She loves jewellery and pairs both traditional and present-day pieces in a quirky way with her outfits.
As a top beauty influencer in India, she has partnered with Burberry, Vero Moda, Dior, Hermes, MAC Cosmetics, CaratLane, Gap, Le Meridien, Honda, Chanel, H&M, Michael Kors, and many more reputed brands which makes her a desirable choice and becomes one of the top influencers in India in 2022.
9. Shalini Chopra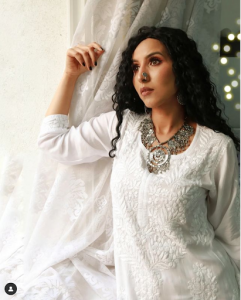 Shalini Chopra from 'Stylish By Nature' is a beauty blogger from Bangalore. From a young age, she always slanted toward beauty, and thus her blog name 'Stylish By Nature' remains true in each sense. Having super stylish parents, she started dressing up and posting photographs on various social media forums.
Her friends and followers kept requesting her to start a beauty blog but she could not say no. She is truly sensational and provides knowledge on topics like beauty, DIY hacks, food, Bollywood and events all of which are clearly visible from her Instagram profile- @stylish_by_nature.
She has that type of relatable and engaging content that a consumer in 2022 looks for. While she does shop at branded stores, she asks her audience not to be biased towards them because some of the best stuff she finds is through street shopping. Shalini's advice to all women is to take their body type and comfort into consideration before adopting a trend.
10. Magali Vaz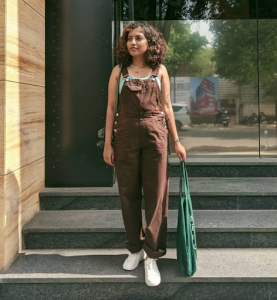 With her eccentric taste in design, Magali Vaz of 'Magalic.com' has a unique personal style that attracts many to her beauty blog. She has always thought of beauty as a form of self-expression and loves reading about the history of beauty, especially beauty throughout the 20th century since it plays such a vital role. Other than being a makeup influencer, Magali is also a really good photographer and a vlogger. Check out her Youtube channel and her Instagram Page for honest, energetic, and fresh perspectives on everything related to beauty.
11. Masoom Minawala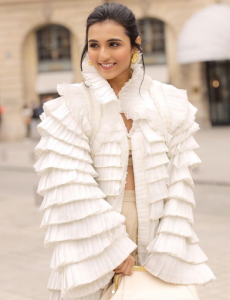 Masoom Minawala started her blogging journey back in 2010 and she has grown to become one of the most prominent beauty bloggers in India. Her great business sense has additionally empowered her to grow her venture – 'Style Fiesta' which is a beauty blog, e-commerce store, and a beauty job portal all in one!
Her blog encompasses personal outfits, inspirations, and trend reports and provides a daily low-down of what's happening in the style circuit that makes her a top beauty blogger in India. She has partnered with various brands like L'oreal, Hermes, Myntra, Netflix, Daniel Wellington, Dior, Estee Lauder, and many more. You can follow her ravishing and eccentric lifestyle on Instagram at @masoomminawala.
Do you feel we missed any bloggers you know? Let us know in the comment section below!
Note – This list is in no particular order.
Engage with the Top beauty Bloggers in India
Are you a brand looking to engage with Top beauty Influencers in India? Sign Up on Influencer.in and launch an Influencer marketing campaign to engage with the Top beauty Indian beauty influencers on Instagram from across Delhi NCR, Mumbai, Bengaluru, Chennai, Hyderabad, and Kolkata.
Get the best beauty influencers in India to experience your beauty and cover it on blogs, Facebook, Twitter, Instagram, Pinterest, LinkedIn, and Youtube.