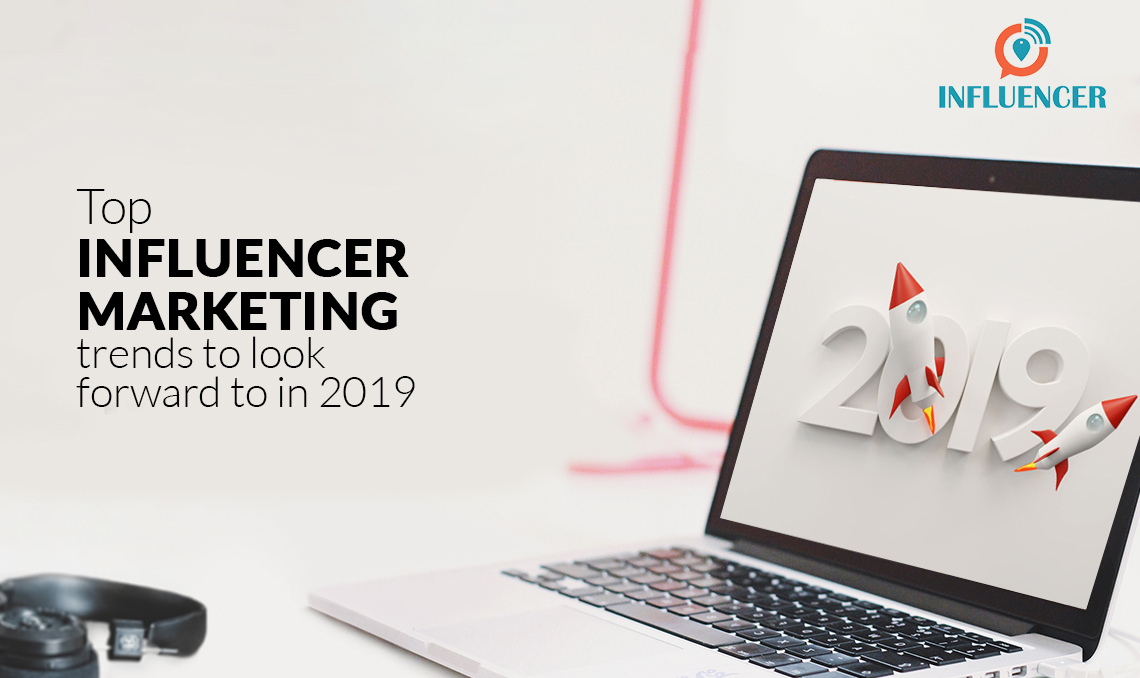 Top influencer marketing trends to look forward to in 2019
Author: Pooja Manoj
|
Updated Date : February 21, 2022
Influencer marketing is an integral part of any successful digital marketing strategy. The power of an influencer campaign in creating a positive brand image is tremendous as compared to traditional social media marketing and content marketing. As a brand new year approaches, here are a few interesting influencer marketing trends that brands should incorporate in order to establish a powerful digital presence.
IGTV
Exposure of your brand on IGTV should be one of the top priorities in your influencer marketing strategies of 2019. It is observed that, Instagram stories and posts seem to be ineffective for longer content formats and IGTV can be a viable option especially for Instagram influencers. This helps you in connecting with your audience for a longer time. Every time a brand adds a new video with an influencer, an orange notification pops up on the screens of the followers. Remember, it is all about timing, since live videos are the biggest buzz in social media platforms at the moment. Recent studies suggest that 80% of the followers of a brand prefer watching live videos of an influencer rather than reading their blog post. This will give you a great chance to get ahead of your competitors. The biggest advantage of IGTV is that it is absolutely free. From a well-established brand to a start-up, it is extremely economical for any brand to incorporate them, irrespective of their video budget. Some of the influencer sponsored programmes that could be implemented by brands through live videos include DIY activities, factory visits, store try outs, polls and feedback discussions with customers to name a few.
World of podcasts
It is safe to say that 2019 will be the year of podcast revolution! The past few years have witnessed an increased acceptance for voice search due to the advent of new technologies such as Google Home, Amazon Alexa and Apple HomePod, making podcasts the blogs of the future. Your audience will feel that the influencer is directly talking to them. This is one of the biggest advantages of podcasts since they help influencers connect with your audience at a personal level. Brands must run effective podcasts as they have the power to drive huge traffic. Influencers, on the other hand, must consider podcasts as a dominant tool and blogs as the secondary medium to increase engagement. Effective influencer marketing campaigns must focus on voice and sound rather visuals. Inviting an influencer to share their opinions about your product, making them take over your brand's podcast and using paid advertising for this segment will help you to increase brand awareness and visibility.
Videos
Videos are one of the biggest influencer marketing trends for 2019. Recent studies suggest that more than three fourth of the Internet's traffic is derived from only videos. What is unique about videos is that they are full of visuals, eye catchy, attractive and fun. They are an incredible platform for brands to build their visibility and credibility. Due to its visual nature, it is seen that the frequency of sharing videos are much higher than that of blog posts. Also, watching a video does not take much of user's time. So, maximum impact can be created within a short time. Apart from credibility and visibility, videos guarantee maximum reach and ensures cross promotions. Incorporating influencer sponsored programmes through videos can be a huge success in leveraging all kinds of business. Facebook, YouTube, Instagram and Snapchat are main channels that brands should consider before strategising an effective marketing campaign.. Conducting a talk show with a group of influencers, sponsored feedback poll, product usage, social video segments etc. can be few ways in which brands can effectively incorporate videos.
Maximised Engagement
Effective engagement measures the success of your influencer campaign. Brands must constantly indulge in finding creative ways and means to maximise the engagement for your posts. In order to optimise their content, brands must choose an influencer who can easily align with their values, products, services and audience. Also, the communication style of the influencer must match the tone and style of your brand. These factors play a huge role in determining the reach of your posts. Even though, number of followers of an influencer do play a huge role, what is more important is the quality of the content that they produce. They must create content that is unique and reflects the ideals of your brand. So it is important for influencers to find ways to indulge in regular conversations with their audience. Contests, giveaways and organising meet & greets are some of the effective ways to connect with your audience. Cross collaboration with another brand or an influencer is yet another trend which helps in building visibility and diversifying your audience.
Micro influencers
The success of an effective influencer marketing campaign depends on the credibility of the social media profile of the influencer. So, it is important for brands to identify influencers who have genuine followers. This is mostly because there are influencers who buy fake followers merely to increase their network. Since such campaigns involve a huge investment, it is vital to use authentic influencers in order to create a positive image for your brand. For this, it is important to understand the difference between macro and micro-influencers. Macro influencers are celebrities who have a huge following on social media. Micro influencers, on the other hand, are not celebrities, but, they have a considerable amount of followers. They are more credible for various reasons. Firstly, they have a genuine interest towards the brand. Secondly, they are approachable, and thirdly, their opinions are easily trusted by the audience.
Brands must always remember to upgrade their tools and techniques every year in order to improve the effectiveness of their influencer marketing campaigns. Also, they must explore ways to make influencer marketing more data-based and transparent which, in turn, will help them transform their business strategies for better sales and revenue.