Top influencer campaigns of 2017 and how they can be improved in 2018
Author: Ayesha
|
Updated Date : February 21, 2022
As we approach the end of 2017, it is time to look back at the top influencer marketing campaigns of the year. From advertising on social media to content marketing, 2017 has witnessed a plethora of campaigns that have kept us on the edge of our seats. However, influencer marketing has emerged as the clear winner, with more brands stepping up to ride this upcoming bandwagon. Let's take a look at few of the top influencer marketing campaigns that rocked our social media feeds this year and useful tips on how we can improve our campaigns in 2018.
Brand: Nykaa
Influencer: Rohan Joshi
What happens when comedy meets beauty? You get a hilarious amalgamation of branding and humour which is guaranteed to make you hit the "Share" button. This is exactly what happened when leading online cosmetic brand, Nykaa, collaborated with celebrated comedian Rohan Joshi for a killer influencer marketing campaign. They worked on a make-up tutorial hosted by the comedian with top-notch beauty products from Nykaa. The result was a hysterical video – with over 2.1 million views and 550 shares – as the comedian struggled to apply make-up on the model, with witty comments on each product.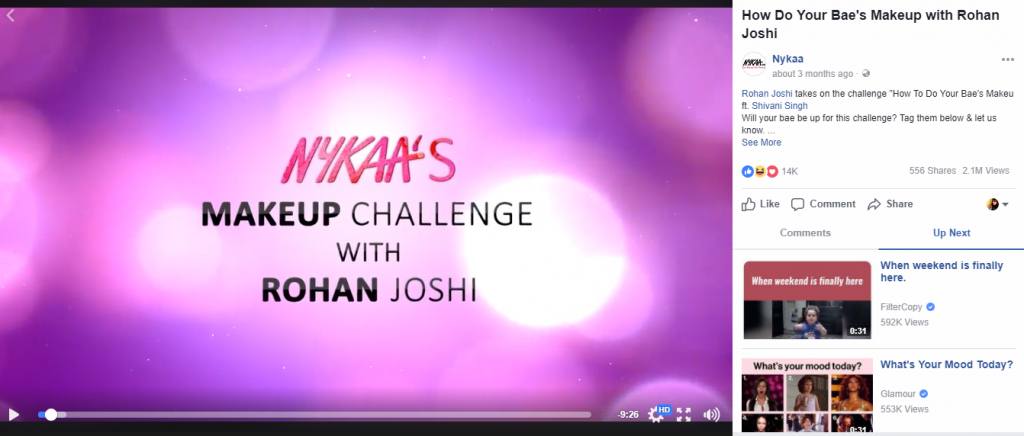 Brand: Parle
Influencers: Top food bloggers in India
Leading FMCG brand, Parle leveraged the reach of influencer marketing during the festive season of Diwali by launching a Diwali campaign with leading food bloggers in India. As part of their deliverables, the bloggers had to upload vibrant pictures of dishes prepared with Parle ingredients. It is a no-brainer that Instagram is the most important channel for Influencer Marketing and the bloggers didn't disappoint. The result was a series of finger-licking dishes that included contemporary recipes and out-of-the-box desserts by well-known bloggers like The Crazy Indian Foodie and Food Maniac India, to name a few. From delicious Kaju Barfis prepared with Parle Twenty Twenty biscuits to lip-smacking Choco Ladoos made with Parle Bakesmith Marie, the bloggers left no stone unturned in cooking up a storm, and Parle was certainly not complaining!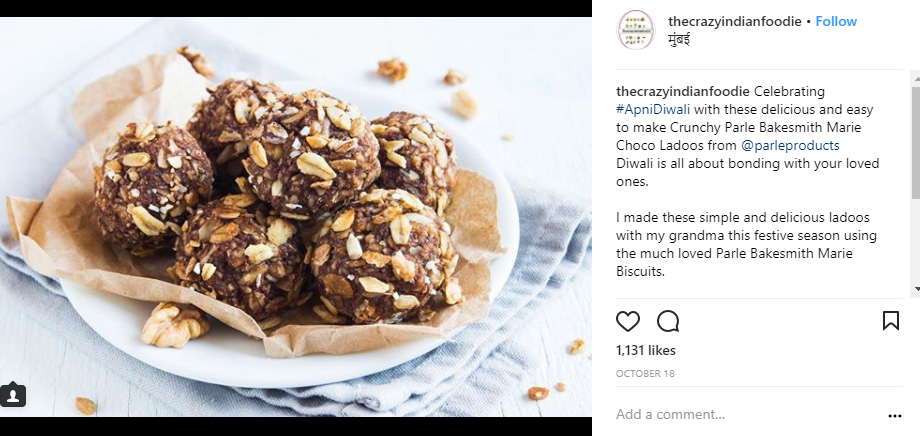 Brand: Tata Steel
Influencers: Top travel influencers like Shubham Mansingka
Tata Steel tested the waters of influencer marketing with their ground-breaking campaign titled 'Doors of India'. The main objective of this campaign was to spread the word about Pravesh Steel Doors – Tata Steel's latest product. As part of the marketing agenda, Tata Steel reached out to top travel bloggers, including hot shots like Shubham Mansingka, who travelled across the Indian landscape, taking pictures of unique and intriguing doors. The pictures were then put up on their social media handles with an engaging write-up on the story behind each door. The campaign went viral with influencers covering 46 cities, dotted all over the Indian subcontinent, over a span of 5 months.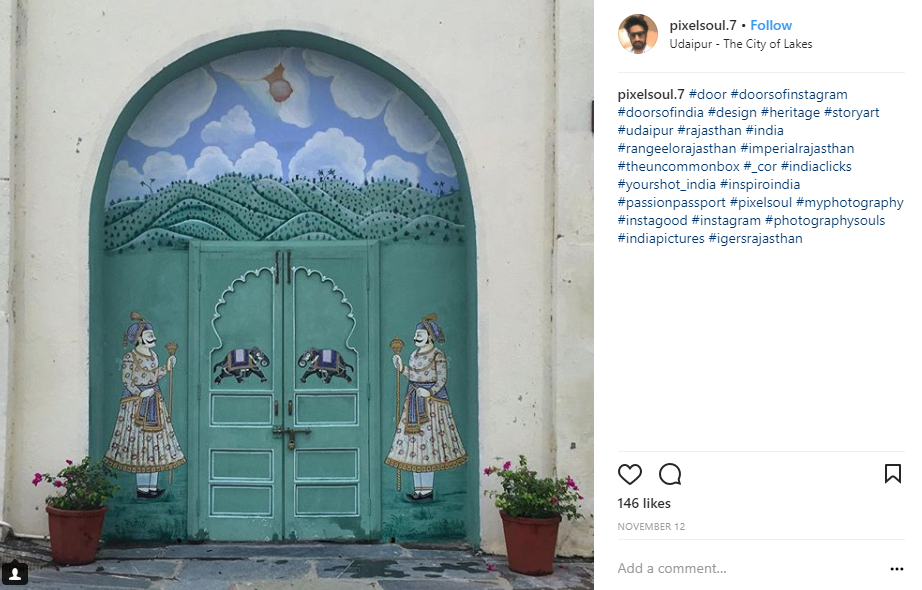 Brand: American Express
Influencer: Top fashion and lifestyle bloggers in India
In an attempt to market and promote the benefits offered by their money cards, American Express reached out to top fashion and lifestyle influencers around the country for an innovative influencer marketing campaign. As part of the campaign, top influencers posted pictures of the products and services they bought with their American Express cards. The posts were coupled with a short note on the benefits of shopping with American Express with the common hashtag #ExperienceAmex. One of the most engaging posts was that of fashion blogger Stylish by Nature, which gained around 4k likes. The post featured a vibrant shot of the Diwali shopping done by the blogger with an American Express card in the background.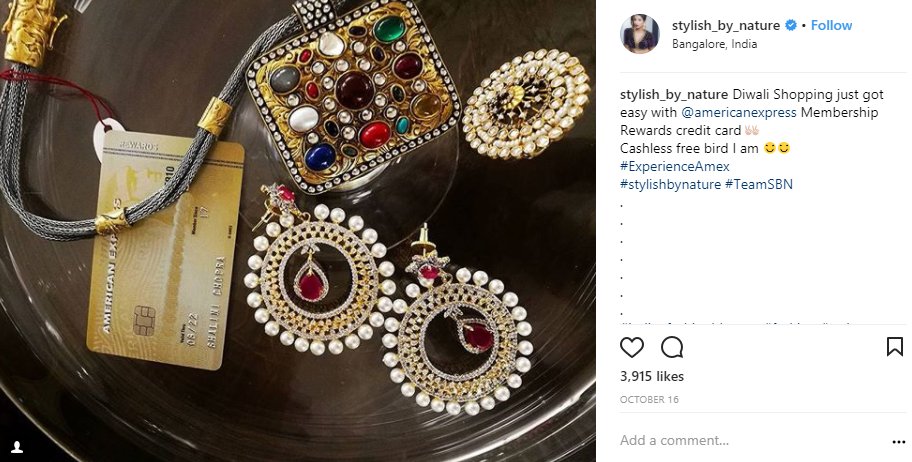 Brand: Samsonite
Influencers: Top lifestyle influencers in India
Samsonite broke the Internet with their #PushTheLimit influencer marketing campaign that featured exclusively on Instagram. The primary motive behind the campaign was to market Samsonite's latest line of chic trolley bags named 'Cosmolite'. As part of the campaign, influencers had to push the limit and put their Cosmolite bags through the ultimate tests of sustainability and sturdiness and nominate other fellow influencers for the challenge. The outcome was a series of videos put up by a chain of influencers, showcasing the durability of the Samsonite bag, with a few of the videos even going viral. Some of the well-known influencers to have taken up the challenge include leading comedian Kenny Sebastian, actress Neha Dhupia and top fashion influencer That Boho Girl.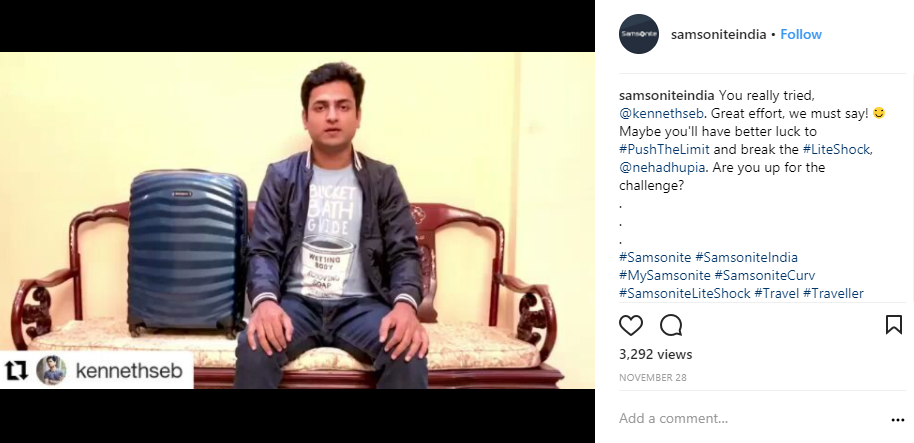 Brand: Axis Bank
Influencers: Top YouTube travel bloggers
As an initiative to spread meaningful corporate social responsibility, Axis Bank partnered with 17000 ft Foundation to kick-start an influencer marketing campaign targeting the underprivileged children in the remote districts of Leh and Kargil. The motive was to create a social impact program by sending 16 highly-influential travel bloggers to four remote villages in Ladakh for a duration of 10-days. The influencers were given basic accommodation and spent their days living the simple life with villagers, working at the local schools and documenting every aspect of it. The team also conducted exhaustive surveys and educated the villagers on the importance of banking and finance. Below is the Facebook post of Nitibha Kaul, who created quite a bit of buzz in the online space.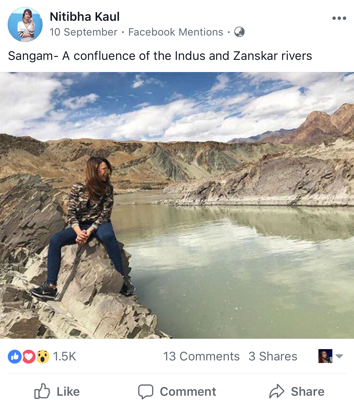 Brand: Forum Vijaya Mall
Influencers: Top fashion and lifestyle influencers in Chennai
In order Influencer marketing trends and reach out to more potential shoppers, Influencer marketing trends leveraged the power of influencer marketing as their main strategy for digital advertising. Forum Vijaya Mall is one of Chennai's leading malls with top-notch labels and international brands – all accommodated under one single roof. As part of the campaign, leading fashion and lifestyle bloggers had to visit the mall, style their outfits by putting together casual looks from top brands and put up five high-fashion looks on their Instagram handles. The result was a series of chic and trendy Instagram posts, highlighting the various brands in Forum Vijaya Mall and targeting potential shoppers to head out for a day of much-needed retail therapy. With a total reach of 1,03,883, the posts engaged with over 12k people. Below is the insta-story of one of the bloggers, One Pitch Catch, with an average of 3k views per post.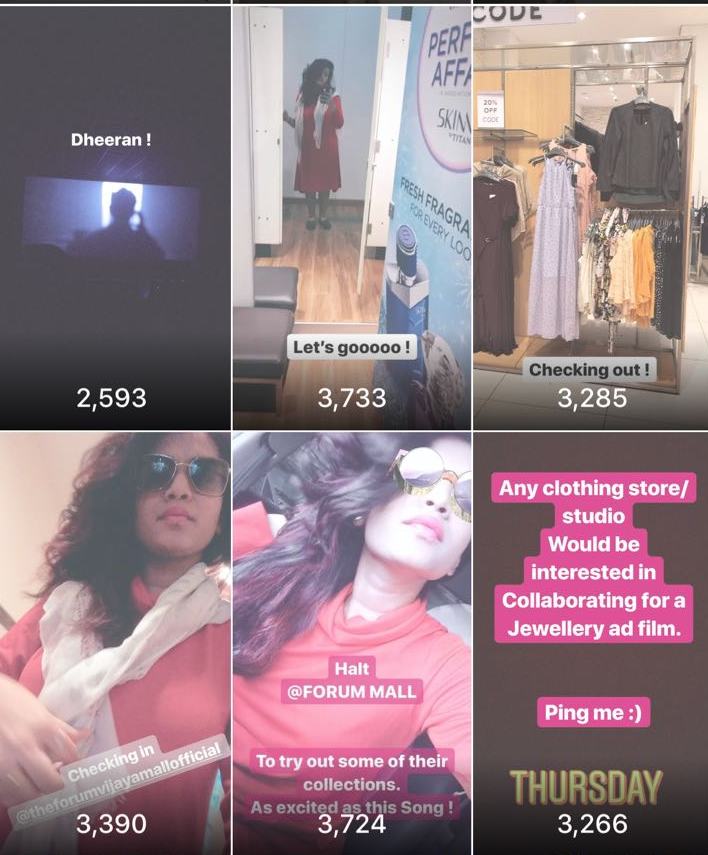 Brand: SHAREit
Influencer: Top technology and lifestyle influencers in India
SHAREit is one of India's leading mobile applications for free file transfers across a variety of devices. This free app relies on direct Wi-Fi connections to transfer all kinds of data from files and pictures to movies and even other apps. With more than a 100 million users across India, SHAREit is now competing with high-end platforms like Whatsapp and Facebook for file transfer. To give the brand a further push, the SHAREit team collaborated with top technology and lifestyle influencers pan India who promoted the app on their social media handles. As part of their deliverables, the bloggers shared posts on Facebook, Twitter and Instagram with an elaborate blog on the features of SHAREit and the ease in which they use the app. Featured below is a Facebook post by blogger Jaspal Singh which talks about the benefits of using the SHAREit app.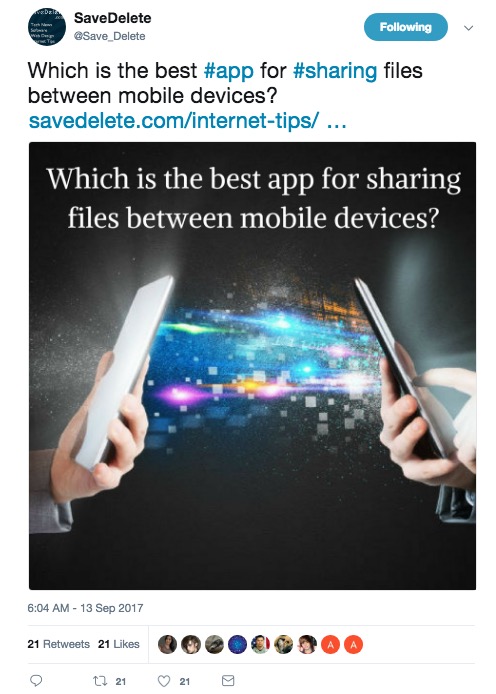 Influencer marketing trends to look out for in 2018
There is no doubt that 2018 is going to be a crucial year in the field of influencer marketing with more and more brands opening up to this fresh and innovative concept. Listed below are few influencer marketing tips and the trends to look out for in 2018 to leverage this medium in marketing your brand.
Influencer marketing has now become a common branding strategy with a striking increase in the number of organisations joining the movement. Influencers have noticed this trend and are widening their scope of services. However, this does not necessarily have to be about their prices alone. Influencers are also looking for campaigns that are worthwhile and will play a significant role in moulding their careers.
2017 witnessed multiple amounts of campaigns in which brands reached out to a handful of micro-influencers to spread the word about their products and services. However, this trend is set to change in 2018. Brands now prefer working with a fewer macro-influencers over a pool of micro-influencers due to their higher reach and overall quality.
Probably the biggest trend in influencer marketing which is set to change the face of branding in 2018 is the use of video content by bloggers. Video is undoubtedly the future of content marketing, and brands are making sure they leverage this concept in the upcoming years.
With social media taking over our lives, influencer marketing is on the rise as one of the most ideal careers for young adults. Everybody wants to be a social media star. In an attempt to build their network as a blogger, a high number of active online users tend to buy their followers on various social platforms. Brands need to stay wary of such "fake" influencers who might have the following but do not have the potential in them. The safest bet is to reach out to a reputed influencer marketing agency, like influencer.in, and let them take care of all your branding needs.
Influencers are now ranked based on the amount of engagement they can offer rather than the number of followers they have or the reach they can provide. Organisations are looking for bloggers and social media stars who create a buzz about the brand by striking conversations with followers in the form of likes, comments and shares.
With engagement being a priority in 2018, brands are working on co-creating content with influencers that are more relatable to the target audience instead of just promotional content. Tracking engagement, which is also one of the critical KPIs, will also help in generating better ROI.
Another major prediction for 2018 is that Instagram will continue to be the most-preferred social media platform to reach out to target groups. As per a recent study, influencer marketing on Instagram grew to a $1 billion business in 2017, and this number is projected to double by 2019.
The stunning campaigns mentioned above is proof that influencer marketing is here to stay. This technique of branding is only going to get bigger and better with the years to come as influencers create brand-centric content that readers love to consume. Whether you are planning to increase visibility for your retail brand or showcase the services of your B2B firm, influencer marketing is the way to go. Contact us at influencer.in and take your brand name to every nook and corner of the world.