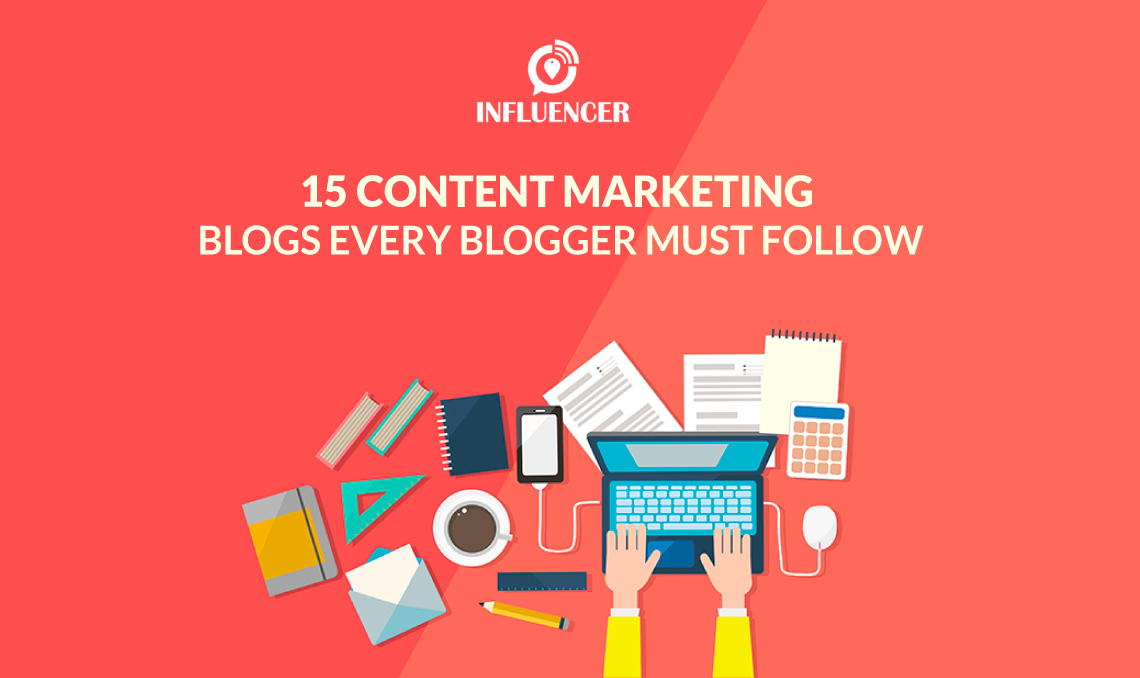 15 Content Marketing Blogs Every Blogger Must Follow
Author: Sayantan Rudra
|
Updated Date : February 21, 2022
Today, good content is considered as one of the most important aspects of social media marketing. If you are a blogger and more so, an influential blogger, you know that content makes a world of a difference to how well your blog is received by potential followers. Blogs exist in a shared universe, giving you access to loads of information at any given time. The world of online content marketing is massive and ever-evolving, so as a blogger, it is important that you stay updated and share all that you know with your loyal fan base. Just like your fans following you, you must also follow other blogs to learn all that you can. So here are 15 content marketing blogs every blogger must follow.
Need SEO strategies to promote your website and content? The Moz Blog has it all! Their tip, tricks and advice on online content are invaluable. Ensure that you are always one step ahead of industry trends by regularly tuning into their webinars as well.
As one of the top digital marketing agencies in India, Social Beat's blogs are a must follow for those who want to stay on top of things with regards to content and social media marketing. They have an excellent video series on YouTube called Digital Bytes, which showcases latest digital trends. From content amplification strategies to industry specific social media trends, they have blogs on a broad range of topics. Social Beat also offers local language content on SEO and content marketing.
The founder Kristi Hines is a professional blogger and a freelance writer. Kikolani blogs are very informative and just about perfect for everyone from personal bloggers to professional and business bloggers. They have very insightful content and provide answers to all the whys, hows and whats of content and social media marketing.
Neil Patel, a New York Times bestselling author, is one of the top influencers on the web. His blogs give you accurate and practical insights into everything including SEO, landing page conversion strategies and competitor analysis.
KISSmetrics is the ultimate blog for any online marketer. It provides great insights into how to analyse and optimise your online marketing strategy. The primary focus of KISSmetrics is to provide software for market analysis and decision making.
Blogs by The Content Marketing Institute help you figure out everything from how to get started on your content marketing to how to make it more effective. They were earlier known as Junta42 and began with the objective of content marketing matching. The blog later morphed into Content Marketing World for providing the additional service of content marketing education.
Search Engine Watch is the best in business when it comes to giving you the latest trends in SEO. Not only that; it also covers website UX optimisation, tips to improve your Google listing and even keeps you updated with the latest marketing news and stories. Apart from SEO and content it also covers analytics, mobile, video and ads.
Contently is a platform for content marketing and provides some fun and insightful blogs on a wide range of topics from how to create engaging content and infographic to interesting questions such as "Should pharmaceutical companies be allowed to do content marketing?".
Copyblogger is an industry powerhouse which offers eBooks, webinars and even seminars on copywriting and marketing. Their bloggers are often seen at conferences and apart from their must-follow blogs they also frequently publish articles that are really worth subscribing to.
The content wrangler is a digital media organisation that offers tools, techniques and technologies to help you engage with your customers online. The website is their online journal that covers everything that is critical for today's content industry. From tips to best practices, it is a one stop shop for all the resources a blogger might require.
The Idea Launch is a cloud-based platform that connects writers, designers and customers. They also have a Content Marketing conference that keeps you informed on the latest happenings in the industry. Their primary business objective is to convert an idea from its initial spark to a full-scale business. They have great blogs and monthly webinars. Their Tips and advice section showcases their deep understanding of content marketing and helps content bloggers reach their maximum potential.
Email marketing is a very powerful way to reach out to your customers. It needs to be unique and yet engage a wide range of target audience. There are very few platforms that offer expert insights into this type of content marketing. Freshmail is one such platform which provides you with everything you want to know about email marketing. It also gives you information on a broad range of topics encompassing everything from analytics to creativity tips.
Vertical Measures provides numerous services including Content marketing, SEO and PPC Ad services. When it comes to content, they cover a wide range of topics such as topic ideation, promotion and distribution strategies and even gives insight on how to measure and report your reach. Apart from their blog, which is very much in tune with the latest trends of content and social media marketing industry, they even have a weekly mailer you could subscribe to.
One of the most trusted blogs on the Internet, Social Media Examiner is known for its regular updates on all things social media. The blog has one of the largest followings with over 600,000 subscribers. Every week, the blog updates podcasts and video talk shows that focus on social media happenings, successful tactics and business strategies.
If you need to know all there is to know about marketing and sales techniques used both online and offline, the HubSpot blog is the one to visit. From flat –out quirky to extremely professional and educative, each blog is worth a good read. The categories are so extensive that you would never have assumed certain elements exist in the world of marketing and sales.
Content and other forms of online marketing are giving traditional marketing tactics a run for their money. Content marketing not only involves creating content online but also staying relevant to attract and more importantly retain your target audience. It is, therefore, a must to be on the lookout for the latest innovations and industry trends. All of these blogs mentioned above are at the top of their game and will help you do exactly that.