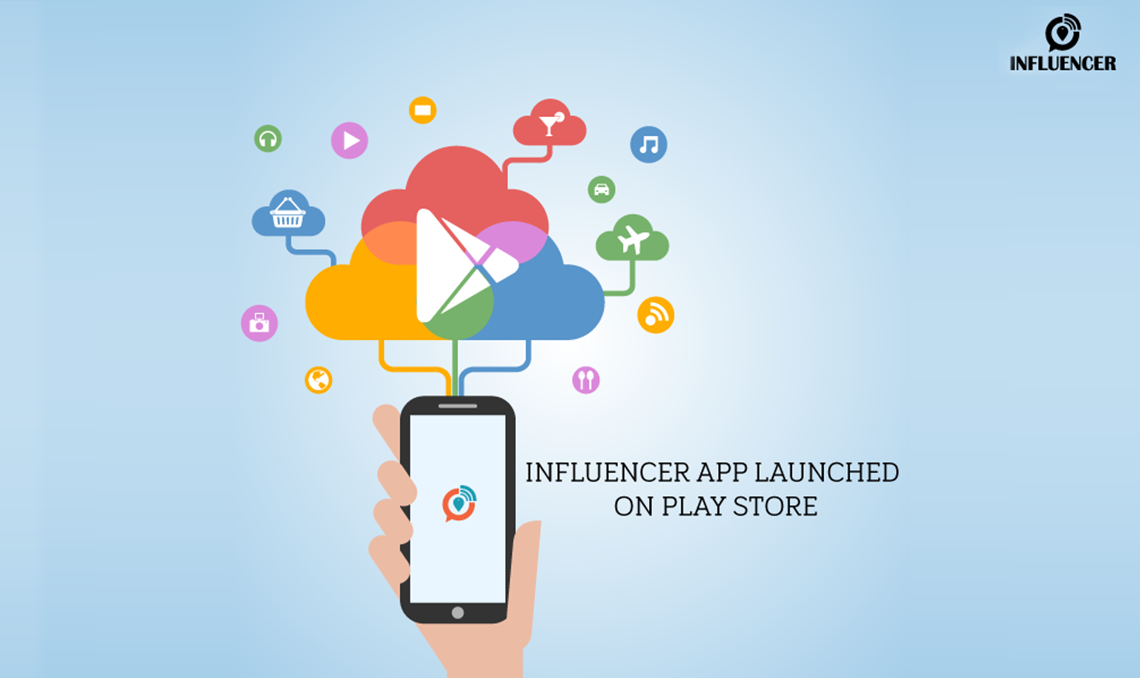 Influencer App launched on Play Store
Author: Sayantan Rudra
|
Updated Date : February 18, 2022
We're excited to announce the launch of our influencer app for Android, one that combines our mobile and desktop experiences.
The app, which is live on Google Play is an exclusive app for bloggers and content creators who are invited to collaborate and work with leading brands across India.
With a network of 10,000+ influencers across various categories including Travel, Lifestyle, Beauty, Sports, Professionals, Gamers and more, the app will help brands create quality content and amplify the reach among the target audience by leveraging digital influencers across twitter, Facebook, LinkedIn, YouTube & industry specific platforms.
If you are a social media influencer, you need to sign up for the app now. We work with premium brands and with a click of a button, the app lets you apply for a campaign.
How the app works:
Step 1: Register
The first step towards using the app is by registering on it. It is simple and easy. Just provide your basic details and your account will be created within seconds. Once you have created your account, you can sign in to see the features.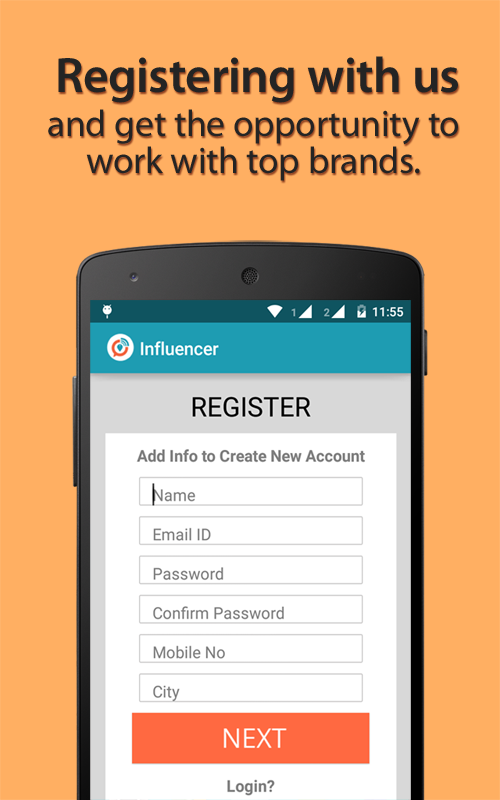 Step 2: Browse through campaigns
You can view the list of ongoing campaigns along with a short brief of the campaign and what is expected of you.Work with premium brands you love and increase your online influence. You can view campaigns by category as well.  For example, if you are a technology influencer, you can click on the technology category and view campaigns listed under it. Select campaigns, which suit your interest and click on the 'Apply Now' button.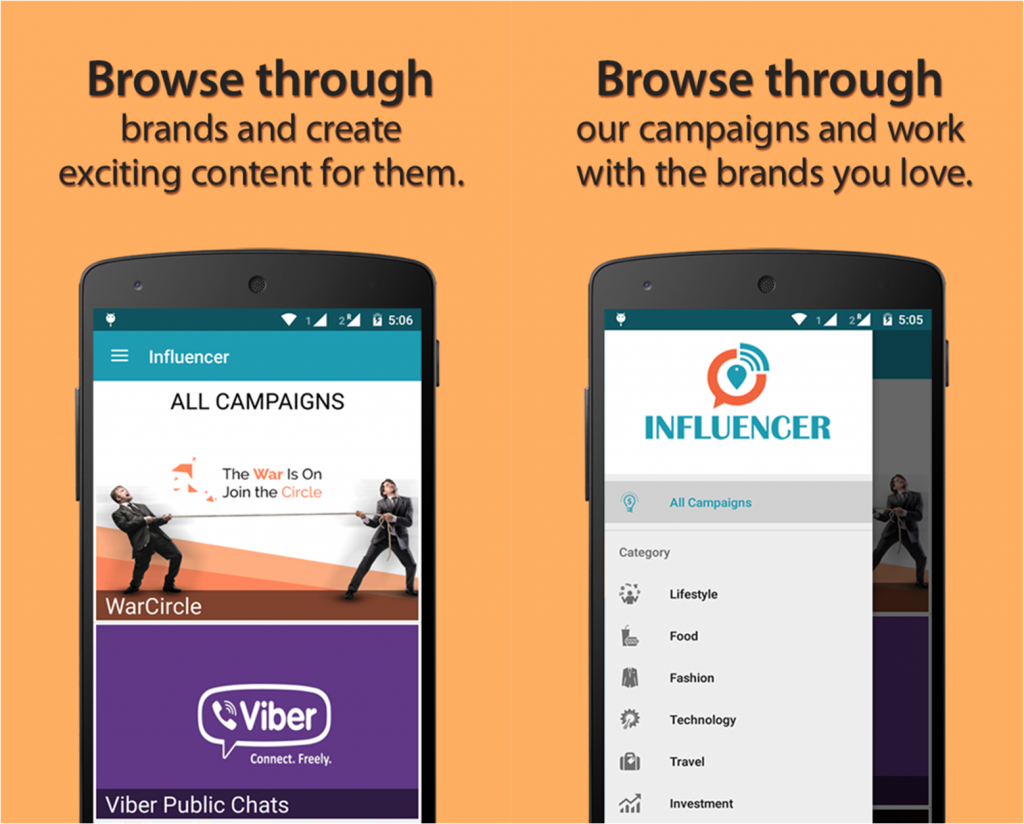 Step 3: Apply for campaign
Once you have read the description and clicked on the 'Apply Now' button, you will need to share your online social media profiles with us. If shortlisted for a campaign, you will receive a confirmation to initiate the engagement on your social media, along with a detailed brief from the brand.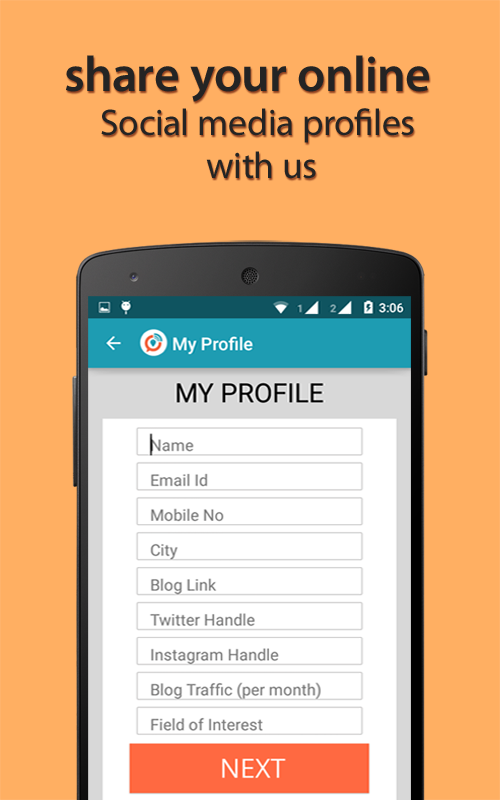 Step 4: Manage your profile
The app lets you check on all the campaigns that you have applied for and the status of it. It shows you the following:
Date on which you applied
Status
Payment status
Delivery status
So if you have been shortlisted or if a have payment was made, you will know about it in an instant.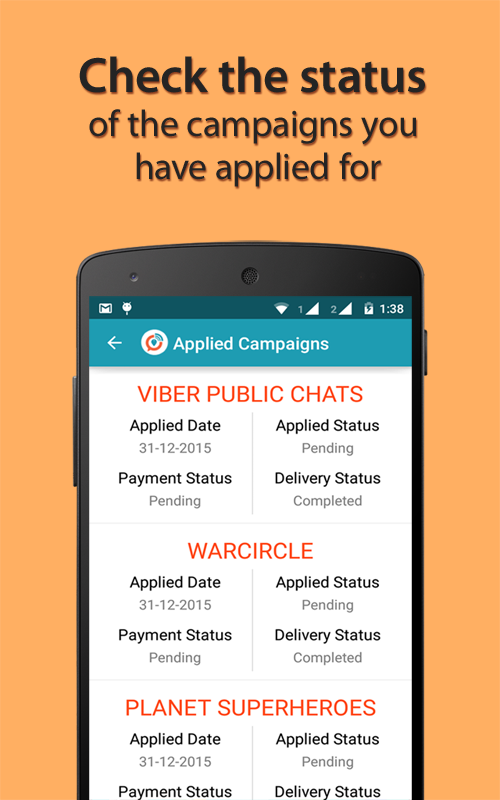 Sounds interesting? You can download the app here. We would love to have your feedback on the App.
We will also be rolling out the influencer app for iOS shortly. Stay tuned for updates.