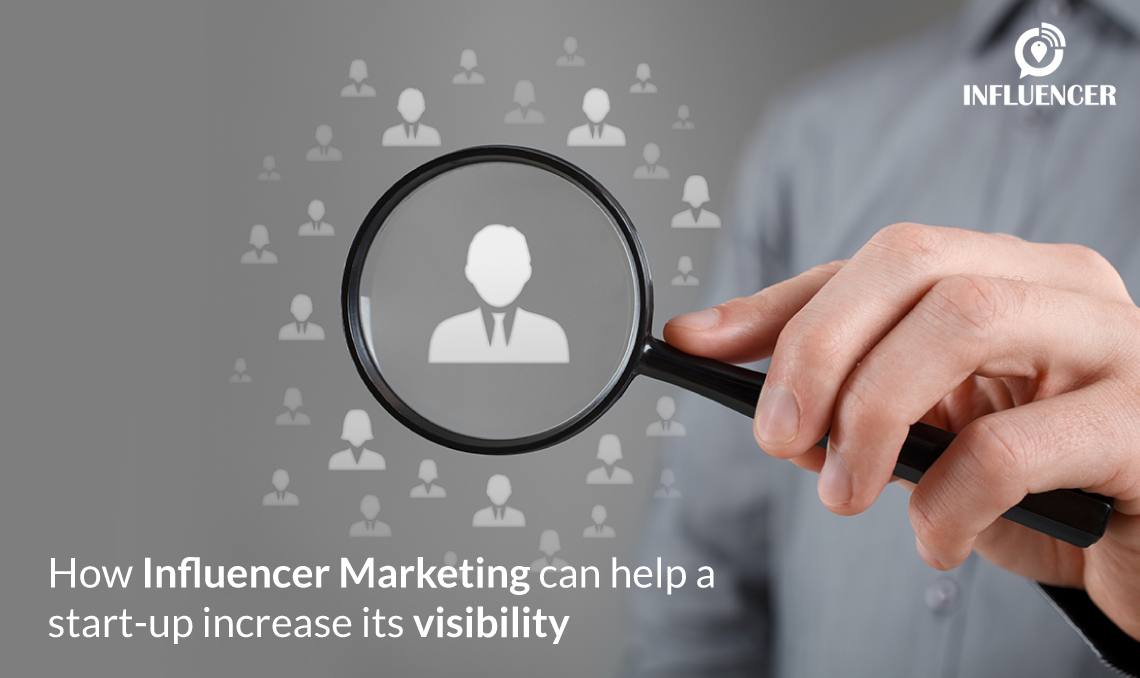 How can influencer marketing help a startup increase its visibility?
Author: Sakshi Mardia
|
Updated Date : February 21, 2022
Influencer marketing is a form of marketing where brands reach out to individuals who have a strong base of followers and have established themselves in a particular field. According to Adweek's article, ninety-four percent of those who used influencer marketing find the technique to be very effective and have spent approximately Rs.16lakhs – Rs.32lakhs per influencer marketing program in 2016. These figures are expected to double to Rs.32lakhs – Rs.64lakhs per program in 2017. With such prominence being given to influencer marketing by various brands, many other brands around the world have started realizing its importance and are beginning to explore it as well.
How can a brand explore Influencer marketing to increase its visibility?
As a brand, your first step should be to determine the goal that you want to achieve from an influencer marketing campaign. Influencer marketing is usually effective for the following objectives:
• To improve awareness about the brand
• To share information about the latest offering of the brand
After fixating on your brand's goals, identify influencers belonging to your industry and reach out to them for trending marketing campaign. The influencers can share their experience of trying out your brand's products/services to their followers through their social media channels. Influencer marketing can be a great source of marketing for start-ups who are new to the market and are trying to establish themselves in this competitive world.Here are a few ways by which influencer marketing can help you attain the visibility your brand deserves:
Increase brand awareness
In order to increase brand awareness, your startup needs to create a unique identity for itself in the mind of consumers. Influencer marketing will help your brand in achieving utmost popularity by connecting to your target audiences with ease. Hence, a new brand or a start-up can get greatly benefited by the influential power of an influencer.
Be a brand that audiences trust
Since the influencers have built an engaging audience who belong to their niche and have established themselves as experts in a particular area/field, consumers are likely to trust their opinion of your brand rather than your brand talking about itself. This is because they can connect to the brand-centric content from a consumer's perspective and also would ideally look at it as an unbiased opinion.
Engage a new target segment
By engaging in influencer marketing, it is easier for your brand to reach out to a different segment of people who are interested in the relevant industry and are consuming similar content. Influencer marketing works exceptionally well for retail brands. For example, Craftsvilla requested the famous fashion blogger Kritika Khurana, a.k.a. thatbohogirl to review their anarkalis. She successfully got 12,000 likes on her post and her fans loved it. Craftsvilla, through influencer marketing, tapped into a whole new audience with heaps of return on investment.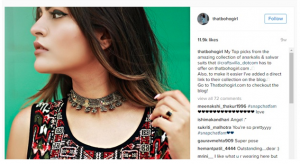 Amplify your SEO efforts
Gone are the days when SEO techniques merely involved optimizing keywords to increase page visibility. Google favours quality organic links, and if you don't have high-quality back links to your website, it might be difficult to outrank your competitors. One of the best ways to build high-quality back links is by partnering with influential bloggers. This will help increase traffic to your website. This traffic is also known as referral traffic, and Google ranks websites based on this as well.
Collaborating opportunities
Collaborating with influencers and asking them to review your brand's products/services is a golden opportunity to increase your start-up's online visibility.For example, if you have a new or seasonal collection in your store, you can approach a well-known influencer to review your latest line of products and showcase them to their followers. Influencer marketing also works wonders in marketing an event. Axis Bank, for instance, collaborated with Influncer.in for an event and got 18 well-known Bangalore-based technology bloggers to attend the event. The bloggers live-tweeted this event and spoke about it in their blogs as well.
Open streams of user generated content
When influencers talk about your business and share it on their personal page, their followers would get to know about your business and get inquisitive to know more about your offerings. If your content is share worthy and relatable, then this would, in turn, lead to increased reach and engagement.
Influencer marketing is the latest trend in the digital world and has immense potential to accelerate your marketing efforts and reach out to a newer target segment. Still have queries about how to get started with your influencer marketing campaign? Read our blog on 'Frequently Asked Questions about Influencer Marketing' for a detailed insight.