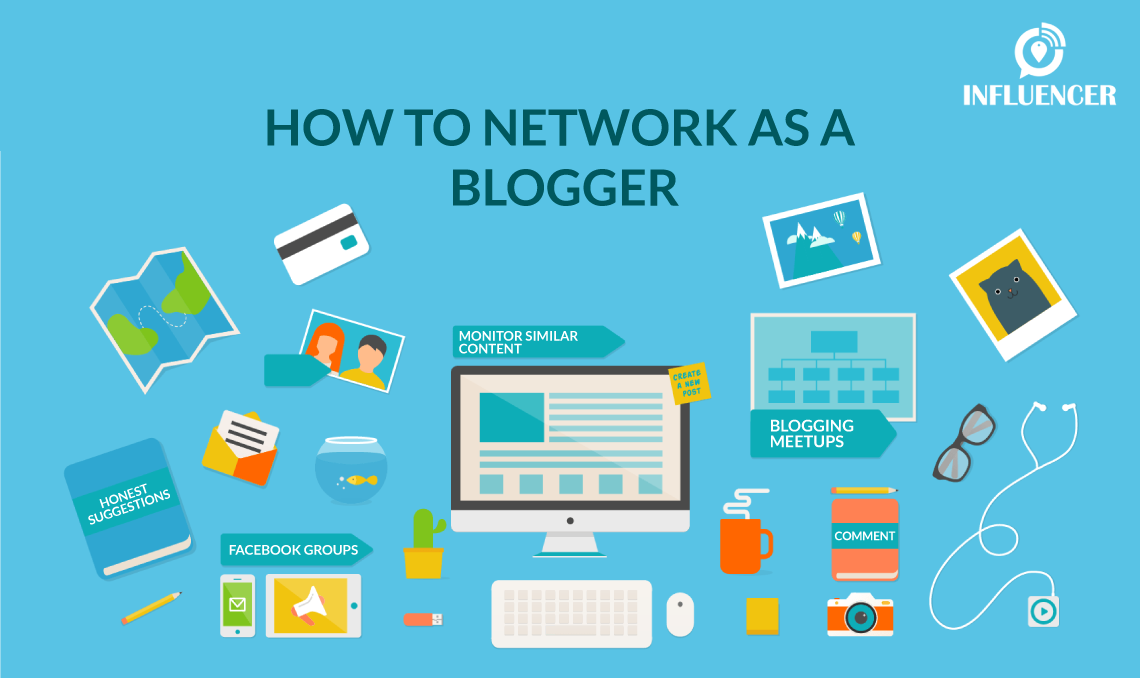 5 Crucial Steps Towards Building Your Network as a Blogger
Author: Druhi
|
Updated Date : February 21, 2022
If you want to become a successful blogger, networking is an essential attribute you need to work on. Networking helps to expand the reach of your readership, which is every blogger's ultimate goal. You might have amazing, original content, but without anyone to read it, it will go to waste. Building a brand for yourself or your work becomes so much easier when you're well-connected. You might be a fashion, travel or food blogger, but without proper networking in this digital age, you run the risk of becoming irrelevant. Many bloggers don't pay as much attention to networking as they should. By doing this, they're missing out on a wealth of invaluable opportunities.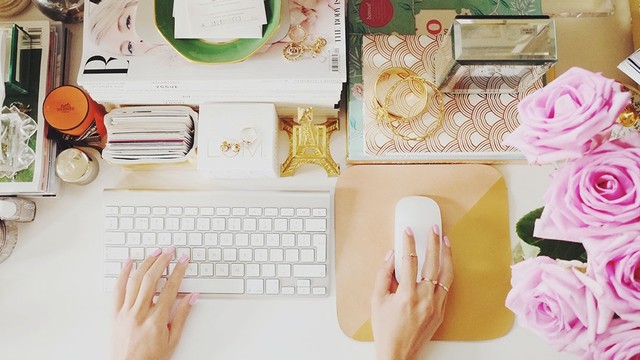 If you want to create a successful blog by forming a strong network, we're here to help you out. But before you start engaging and networking with other bloggers, you need to establish an authentic brand profile on all social media platforms. Make sure you're active on Twitter, that your Instagram has beautiful aesthetic photos with a twist of your own style and that you post regularly on Snapchat and Facebook. Do this and bam, people will start appreciating you already!
Now comes the more complex part: networking. Building a strong, dependable network might seem daunting, but in a few simple steps, you'll soon have a community of your own!
Sign Up for Blogger Meetups

Every city has a growing blogging community and like every other community, bloggers love to talk and socialize too. Meetups are a great way to discuss what all of you are trying to achieve through your blogs. You could do some research on Facebook or Meetup.com to find a local community where like-minded bloggers come together to share their experiences. Engaging with other influential bloggers is the key to staying relevant and becoming well-known in the blogging scene. If you can't find a community, create one on your own and take charge to bring people together. Building an active blogging community in your city or taking part in one is the quickest way to grow your blogging network. An offline network with other bloggers is an opportunity to learn, make friends and collaborate with other bloggers.
There are thousands of communities for bloggers on Facebook or Google+. To become a member of existing groups, all you have to do is:
• Start searching for communities relevant to your blog in that magic white box
• Join that group/community
• Follow the group's guideline to ensure that you stay put
• Engage on others' posts and provide valuable feedback. When you are actively engaging in the group, you will be noticed and can expect answers from the community when you drop a query.
Networking is important for more than just increasing your audience reach. It also helps you find new ideas for your blog, get constructive tips from fellow-bloggers and offers opportunities for collaborations.
Start Leveraging Social Media

When you're a blogger, the best way to amplify your reach is through social media. Twitter, Facebook, Google+ Instagram and Snapchat are very important to increase your visibility. Social media interaction between other users is also the quickest way to increase your network. Flickr and 500px are great tools for bloggers whose content has a lot to do with images. Blogs on food, fashion, and travel, can connect with these photography communities to build a network of like-minded people. Every social media platform has its own strategies for networking.
Twitter:
Twitter is the ultimate platform for networking. Using hashtags relevant to your blog helps track your readers and reach other bloggers in your field. When you comment, reply and retweet other users and their content actively, your network automatically grows. The key on Twitter is to be genuine, share good content and converse; engagement is everything. Twitter presence helps create your empire (because 'following' is putting it lightly).
Twitter lists is another way to make sure your networking process becomes easier. With this, you can categorise different bloggers within different lists to make sure you stay connected with them and the content they share. This helps you stay in the loop at all times.
Instagram:
Instagram is the next best platform for networking.It allows you to connect with, follow and increase your Instagram followers through influencers. When you appreciate their work, be it their aesthetic sense, photography or style, they often follow you back. Slowly, you can slide into their direct messages to make a conversation and form a personal connection with them. Periodically sharing each other's blogs and content, helps two bloggers gain a wider audience simultaneously. Commenting on others' Instagram posts will also allow you to be noticed which will help you generate an audience.
Collaborate With Other Bloggers Who Share Similar Content
Collaborating with bloggers allows you to increase your readership. It's also a way for you to take a risk and try exploring things you haven't done before. When we say collaborating, we don't mean just two fashion bloggers or two tech bloggers. A fashion and tech blogger coming together to create something is a lot more unexpected and can result in quirky content. For instance, you can post something like, 'The new Mac looks so dope with my red skirt' or 'Have you noticed Ruby Woo and the iPhone 7 Red are the same shade?' The creative possibilities are endless. Collaborating with another blogger is a great way to get their readers to explore your content and vice versa.
Write E-mails to Fellow Bloggers
Something we need to keep in mind after establishing good contacts in the community is to stay in touch with these bloggers. When does someone move from the 'acquaintance' phase to the 'friend' phase? It's when you start trusting that person. To build that trust with other bloggers, you need to share your feedback with them, tell them what might work, what you feel doesn't. When you find content that they might enjoy, share it with them. You can even offer them encouragement by telling them how their content inspires you.
The bottom-line is that networking helps you grow as an individual and as a blogger. A lot of people work really hard on their content but miss out on socializing with their community. Don't be one of them. Make sure your blog reaches a wide audience by establishing and growing your blogging network.