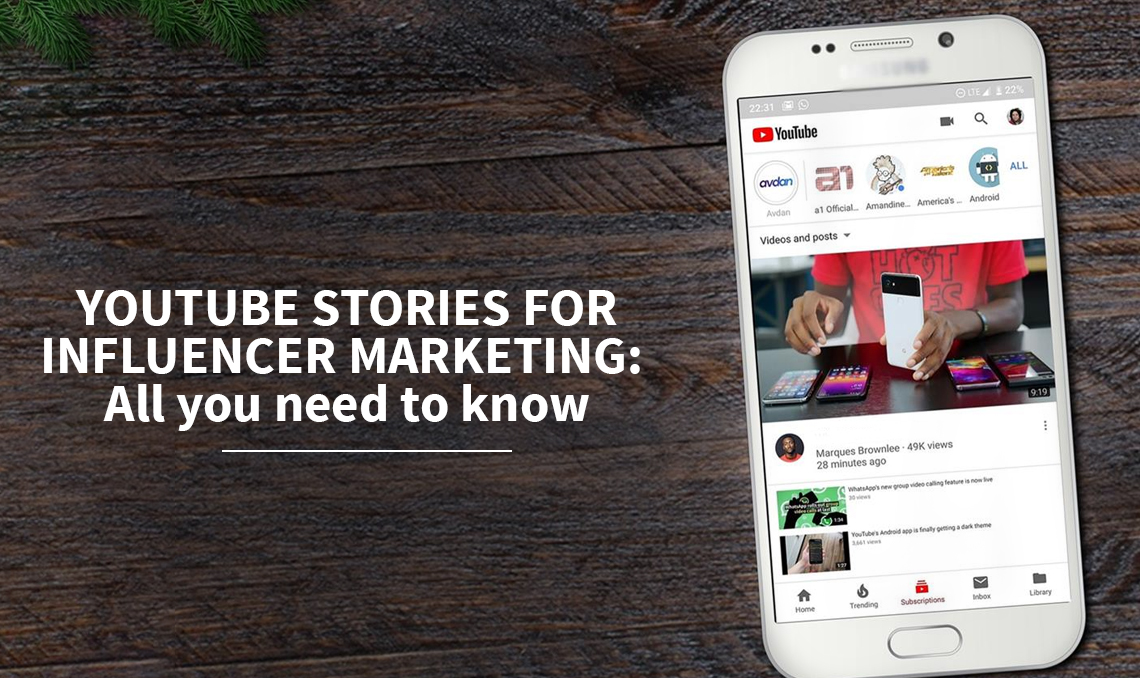 YouTube stories for influencer marketing: All you need to know
Author: Pooja Manoj
|
Updated Date : February 21, 2022
When brands are venturing into influencer marketing, the choice of platform is of paramount importance to get the maximum return on investment. While Instagram has become synonymous with influencer marketing, YouTube is quickly emerging as one of the most effective platforms for a wide number of successful influencer marketing campaigns. Investing in YouTube for influencer marketing campaigns is a great idea for brands from across sectors. Firstly, YouTube is one of the most unique platforms that gives brands direct access to the bottom of the funnel. So, an intelligent influencer marketing campaign can fetch you better conversion rates on YouTube. Secondly, if you are B2B brand, YouTube is a viable platform for you to produce influencer marketing campaigns with in-depth content aimed to educate rather than display. For instance, for a mobile app development company, you can produce informative videos targeting other businesses.
Following in the success of Snapchat and Instagram, YouTube has recently launched its story feature, enabling influencers with more than 10,000 subscribers to use this feature. The advent of YouTube stories will definitely be a powerful tool for influencers on YouTube to engage with their huge subscriber base in a new way. Here are few tips on how you can effectively implement YouTube stories while strategising your influencer marketing campaigns
What are YouTube Stories?
YouTube stories are short, mobile-only videos that can be created on the go. This is indeed a great tool to establish a more personal connection with the audience. Unlike Instagram, YouTube stories expire only after 7 days. Currently, this feature is exclusively available to creators with more than 10,000 subscribers.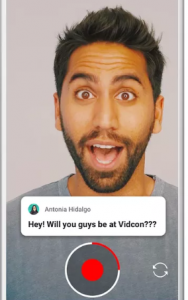 Functions of YouTube Stories
30-second videos: Brands can accommodate mobile videos that are 30 seconds long.
In- feature editing: Just like Instagram and Snapchat filters, YouTube also offers a plethora of options to add music, text and stickers.
Multiple stories: Infinite number of stories can be incorporated at the same time.
Links to other YouTube videos: The links to other YouTube videos can be included in your stories.
Benefits of employing YouTube Stories
Wider Reach
The greatest advantage of YouTube Stories is that they are visible to both subscribers and non-subscribers. In this way, influencers and brands can ensure a wider reach by increasing the number of their subscribers. Generally, the stories are featured in the "Up Next" sidebar next to the video.
Personal connection with your audience
Brands must encourage their YouTube influencers to use the story option as it is a great way to facilitate interaction with your audience. Influencers can easily interact with their followers responding to their stories. Also, the responses of the influencer or the brand can be viewed by anyone who comes across the story. This is indeed a flexible option for the audience to raise their queries and clarifications regarding the product or the service offered by the brand. Additionally, brands can keep the conversation going with the customers by connecting with them on a more personal level.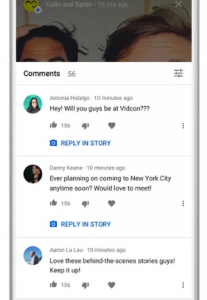 Less investment, greater visibility
The two main factors that are crucial for creating an impactful YouTube video are time and money. Ideally, it is observed that full-length YouTube videos require a huge amount of time, effort and money. On the other hand, videos for YouTube stories are easy to produce since they are of shorter duration.
Better community engagement
YouTube stories give you the opportunity to experiment with a plethora of content formats for better community engagement. Polls and contests are two powerful content formats that help a great deal in energising your followers and building brand awareness. These types of content can easily resonate with your subscribers, leading to a considerable increase in their screen time on the YouTube channel of your brand. Most brands are constantly looking for ways to strengthen the relationship with their audience. YouTube Stories are a great tool in this regard. They are a unique opportunity for brands to engage their audience with a behind-the-scenes or a teaser video of an upcoming influencer marketing campaign.
While charting a successful influencer marketing campaign, it is always advisable to follow the 3R rule: Resonance, Relevance and Reach. In this aspect, YouTube is the best platform as it is extremely user-friendly in terms of visually attractive high-quality content with a long lifespan. Unlike mainstream YouTube videos, stories are more instantaneous and spontaneous in terms of audience engagement and feedback. Brands can easily study and analyse what type of content works for their followers. A 7-day long influencer marketing campaign using only YouTube stories can create more far-reaching results than mainstream YouTube videos can.