Meme Marketing in India: Top 7 ways to ace the game
Author: Shivanjani Pujari
|
Updated Date : May 15, 2023
Running out of ideas? Meme it out!
Wondering how to meme ideas? Let's dig deeper and find out!
What is a meme and what is meme marketing?
A meme is a catchword, humor, or concept usually procured from some aspect of popular culture, like a TV show or movie. Whereas meme marketing or meme advertising is a subset of viral marketing and one of the latest digital marketing trends used by brands. This allows them to connect with audiences much more effectively than traditional methods.
How is Meme Marketing doing in India?
With the latest digital marketing trends like branded content and influencer marketing, Instagram reels, and hashtag marketing strategy digital marketing agencies are now leveraging Meme Marketing In India.
Here are the top 7 ways for brands to ace the social media marketing memes game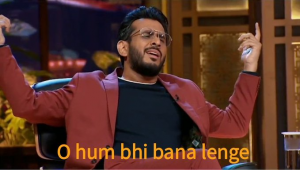 Image Source: Twitter
1. STAY ON BRAND – Zomato
Zomato is the top player when it comes to meme marketing in India. This "jugalbandi" of Zomato is top-notch as they were able to grab the correct dialogue from the show Shark Tank India and club it with their brand.
Like every other kind of content you create, your memes also need to stay true to your brand's tone of voice. Zomato is royalty when it comes to social media marketing memes.
2. BE RELATABLE-Netflix India
Image URL: Exchange4Media
Along with its latest digital marketing trends and strategies, Netflix India is spot on with its eccentric meme marketing output. They rightly grabbed the attention of Gen Z and siblings, especially the ones hooked on pop culture. It comes as no surprise that their memes always go viral without much effort!
3. ADD IN YOUR ORIGINALITY – Alt Balaji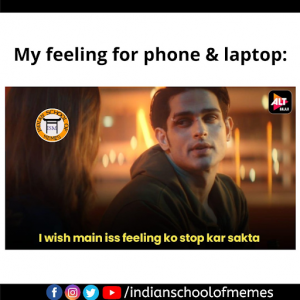 Image Source: IndianSchoolOfMemes (Twitter)
Alt Balaji sure knows how to ace meme advertising and meme marketing with their original thinking! Their target audience is the single folks and boy do they have a knack for reading our minds! Their ingenuity translates so smoothly in their memes, which is why they have a huge fan following amongst people who are young and solo.
4. USE MEMES THAT ARE RELEVANT – Swiggy – The Fan Base Type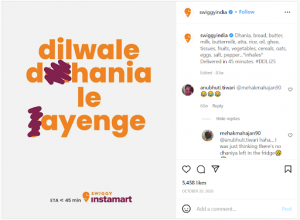 Image source: Instagram
The funniest Meme Marketing Award goes to… *Drum rolls*….. SWIGGY
While warm food getting delivered to your house without you having to move a muscle is great, wouldn't it be awesome to get groceries delivered to your doorstep as well? Why Not! Swiggy leveraged memes perfectly to tap into SRK's crazy fan following and come up with a great offer for its consumers. Who can say no to this sense of humor?
5. KEEP UP WITH WHAT'S TRENDING – Unacademy – The Education Type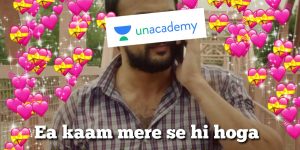 Image Source: Twitter
How to motivate through meme marketing? Well, what better way than to resonate with your audience with the latest trends! Unacademy has figured out the formula and as can be seen in the above example, they've hit the nail on the head.
6. BEING INOFFENSIVE – Brand Factory India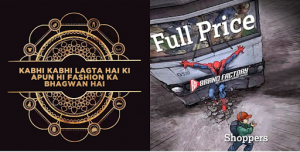 Image Source: BuzzinContent
Brand Factory has a strong discount game & it has always been quite wholesome with their meme game. While sticking to their brand voice they have been conscious about not shocking their audience with their output. Good ol' clean fun is effective.
7. KEEP IT SIMPLE – Pepsi India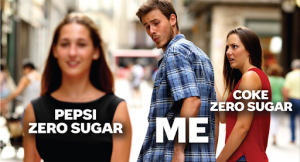 Image Source: Twitter
memes. Pepsi India knows this and does well to keep it simple!
Har meme mei swag hai! Pepsi and Coca-Cola's meme war is not new news. However, Pepsi managed to leverage a very popular meme in an effortless manner while simultaneously spreading awareness about their new product.
Pepsi India has simplified their meme strategy by keeping it straightforward. And it makes sense since the attention span of the average meme consumer is barely a few seconds.
FREQUENTLY ASKED QUESTIONS ON WHAT IS MEME MARKETING
Q1) Is meme marketing going to be the next trend in advertising memes?
Meme Marketing is arising as a rewarding career (Economic Times reports) as you could see in the above meme marketing examples.
Creating memes on Instagram, TikTok, and Facebook (Meta) has turned into a basic piece of brands' advertising financial plans as they hope to remain effective and significant.
So, yes, it is expected to take over advertising. In fact, it is already a core element in many brands' advertising strategies.
Q2) Why should brands use meme marketing?
Meme Marketing can be an extraordinary method for advancing your brand without appearing to be too salesy. They're interesting, modest to create, and can expand your brand visibility and engagement. All you want is to pursue the most recent directions, the funniest marketing memes, and get what your crowd sees as amusing.
Q3) How big is meme marketing?
Meme marketing is trending globally and brands have used them a lot in their advertisement strategies. Here are some statistics on Digital marketing memes to understand the importance and their long term impact:
55% of 13-35-year-olds send memes consistently and 30% send them every day.
74% send memes with the sole goal of making individuals grin or chuckle and 53% send them as a response to something.
38% of individuals follow Digital marketing memes accounts on various web-based media organizations.
In fact, brands have also started affiliate marketing memes to cash in on the popularity.
Q4) What is the best meme creator app that I can use for free online?
Here is a well-curated list of some of the best meme creator apps that you can use online to boost your meme marketing strategies:
Meme Generator

Memes Creator

GATM Meme Generator

Memasik

Meme Factory
CONCLUSION
At the point when you use memes right, your audience will anticipate your next move. Regardless of your industry, this latest digital marketing trend can expand your general commitment and brand openness. In fact, it can also extend to affiliate marketing memes. Find a good pace with memes, and you very well build a loyal fan base for years to come! If you'd like to take your brand to the next level, connect with us at Influencer for more tips and brand strategies that will create a breakthrough trend for your business.