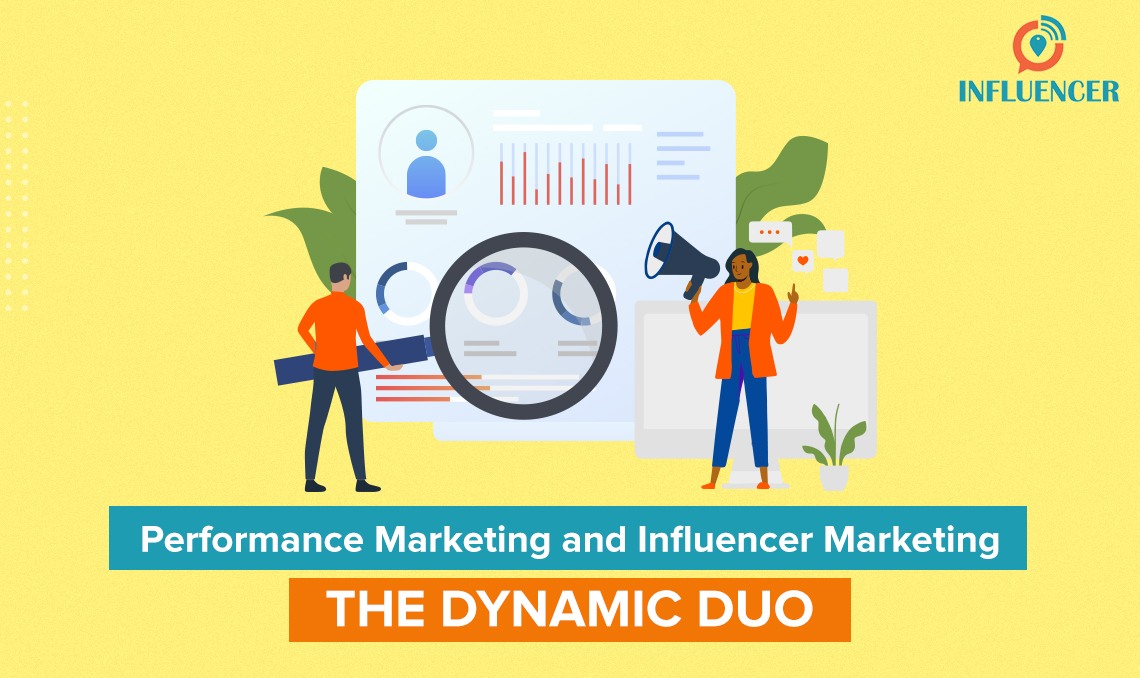 Performance Marketing and Influencer Marketing : The Dynamic Duo
Author: Sayantan Rudra
|
Updated Date : May 15, 2023
Any given digital consumer has a unique journey. With more time and an increased number of touchpoints now, this journey only continues to grow in complexity. The lockdown has witnessed a massive surge in data usage. Since the 19th of March, 2020, there has been a 13% increase in Internet consumption. Given these market conditions, brands need to adopt a more active digital marketing strategy across multiple platforms at key stages of the sales funnel – from awareness to conversion.
By running influencer activities parallelly along with performance marketing campaigns on relevant digital media platforms, brands can attract and convert customers quickly at a higher rate.
Here are some recent campaigns that showcase how influencer marketing and performance marketing can be leveraged in tandem with the other.
1) ICICI Lombard's #RideToSafety Campaign
The objective behind the #RideToSafety Campaign was to drive people to sign a petition to make a motorbike helmet emoticon, the primary motive behind this being to increase awareness and shed some light on the importance of helmet safety.
We executed a swipe-up Instagram campaign with social media influencers, which lured their audiences to the petition's landing page. Additionally, we also gave a shout-out for a giveaway of helmets to select participants. The content was uploaded in both English and Hindi which helped sweep the vernacular audience under the scope of reach.
We collaborated with well-known lifestyle Influencers like Faisal Shaikh, Harish Beniwal, Parmish Verma, Mumbaikar Nikhil & Gaurav Taneja. Parallelly, we used performance marketing channels such as DV360, YouTube, and Facebook to reach the relevant audiences with banner and video ads. This combined strategy led to a drastic increase in petition sign-ups in a span of just 10 days!
2) Vernacular Influencer Marketing to Achieve 1 Million + App Installs for Khatabook
KhataBook approached us with a requirement to reach 1 million downloads on the Google Play Store. We saw this as a great opportunity to infuse influencer marketing strategies with vernacular content as their app is available in several different regional languages.
Though Indian users are now denied the privilege of enjoying these byte-sized video content, TikTok is continuing to take the rest of the world by storm. This platform has opened far greater opportunities for brands to cater to a previously untapped audience. Prior to this unceremonious ban, our strategy was to leverage TikTok as the primary medium of communication and use its vernacular prowess to reach out to a massive audience base. We started ads in the top regional languages of the south, like Telugu, followed by Tamil.
After some initial hiccups, including a high cost-per-install and low click-through rate, we shifted focus towards popular TikTok influencers who knew the ins and outs of the platform. About 250 influencers were roped in, to craft authentic and relatable content centered around trending topics in15 different languages.
Leveraging regional social media Influencers, coupled with the performance marketing strategy of increasing customer acquisition, resulting in a 60% increase in app downloads with a 20% reduction in cost-per-install. Khatabook ultimately reached its target of 1 million downloads!
3) Generated Sales for Bewakoof via TikTok ads
The objective here was to crack TikTok as a sales generating platform for Bewakoof.
The brand was already running ads on Google, Facebook, Instagram, and other remarketing platforms, including TikTok – a platform where a huge chunk of their audience resides. However, they weren't able to generate sales through TikTok consistently – Their cost-per-install for animated and product videos was constantly increasing, which resulted in unfavorable ROI.
Our strategy was to keep the promotions very native to the platform and focus on the right audience, by using TikToks advanced targeting capabilities. We collaborated with popular social media influencers to promote the product in short clips that incorporated everyday scenarios with a cool twist. The social media influencers also prompted the viewers to check out the brand's iOS and Android app.
The strategy worked brilliantly, resulting in a drastic increase in click-through-rate, a 35% drop in cost-per-installs, and a 20% drop in cost-per-sales, as compared to the animated and product-focused videos.
Its the right time to amplify your digital presence
With the combined power of performance marketing and influencer marketing, the lockdown has presented an incredible opportunity for brands to engage in a more personal and meaningful way with both current and prospective customers. Tap in on this crucial period by devising your digital strategy with Influencer.in & Socialbeat.in!