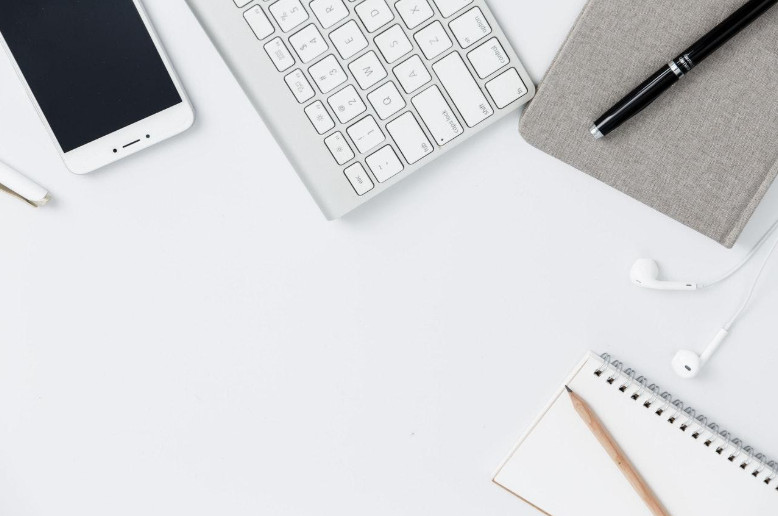 6 Ways to Develop a Killer Content Marketing Strategy for your Startup
Author: Marques Coleman
|
Updated Date : February 21, 2022
Whether you're about to launch your startup soon or already have an established presence in the industry, developing a content marketing strategy is always welcome. According to Business 2 Community, 70% of companies actively invest in content marketing, with 24.26% planning to do so in the near future. However, 90.63% of pages get zero traffic from Google's search engine, with only 1.3% of content making up 75% of total social media shares. 
This makes it extremely important for startups to develop a killer content marketing strategy early on and avoid being left behind by their competition. With that, let's look at what makes content marketing so pivotal for startups and small businesses in 2020 and how to do it so properly.
Benefits of Content Marketing for Startups
Let's start off by introducing content strategy and what it represents in the context of startup marketing. For better or worse, your startup will always be one of many businesses on the market. However, you can take advantage of that fact and position your brand as an industry leader through smart marketing for both B2C and B2B stakeholders. 
Creating content in the form of blog articles, social media posts, influencer marketing materials and other representative content will effectively elevate your brand's reputation. Furthermore, several of the most important benefits your startup will experience as a result of implementing a well-planned content marketing strategy include:
Increased brand awareness and industry authority

Higher search engine positioning due to better SEO ranking

Higher website engagement and subsequent conversion rates

Increased brand trust and client loyalty

Better return on investment compared to traditional marketing strategies
Ways for Startups to Develop a Killer Content Marketing Strategy
Follow Industry News & Trends
The best way to get ahead with your content marketing strategy is to keep a close eye on your industry. Do you specialize in IT, design, web development or digital marketing? Do you dabble in all of the above? In addition, it's good practice to set concrete goals for your content marketing strategy prior to creating any materials. This will ensure that every subsequent content piece has a meaningful place in your strategy and serves a clear purpose.
Your potential clients will want to know how familiar you are with current trends and how well-informed you are about trending industry topics. Likewise, following industry trends and creating content on popular topics will have a positive impact on your site's SEO ranking. You can combine trending topics with evergreen content such as tutorials and how-to tips related to your industry to create a combination of valuable content.
    2. Establish a Social Media Presence
When it comes to attracting stakeholders, it's essential that you meet them halfway – that is why social media marketing is a welcome content strategy addition. Thus, social media platforms such as Instagram, TikTok, Facebook, YouTube and LinkedIn provide ample opportunity to publish content marketing materials with your brand's name on them. 
Create social media pages under your startup's brand and publish new updates, links to your website, as well as exclusive offers for page followers. You can also run contests, live events and giveaways through social media to further boost your reach and subsequent conversion rates for your startup's benefit.
   3. Reach out to Influencers
Influencer Marketing is one of the most effective ways to make your content and brand go viral on the web. Individuals with high follower numbers are always on the lookout for brands to promote to their fans. People are more likely to purchase your products or recommend your startup to their friends and colleagues if an influencer they trust vouches for you.
Working with Influencers is a win-win scenario for both sides, especially if you choose to create a long-term relationship. Make it a habit to promote your startup via Influencer marketing to paint a positive, modern image of your brand to global audiences. You can also leverage viral challenges on various social media platforms to stay on-trend.
   4. Implement Keyword Optimization
We've touched on the notion of SEO ranking previously – but what does that mean in practice? Search Engine Optimization (SEO) will effectively determine how visible your links and content marketing efforts are via search engines such as Google, Yahoo and Bing. 
Thus, using relevant keywords and phrases for your content, in addition to link building and multimedia optimization is essential. Refer to tools such as Google Keyword Planner and SEM Rush to determine the best course of action for your startup's content marketing strategy.
   5. Mix Different Content Types
In order to showcase your versatility and professionalism to potential clients (as well as to increase your SEO ranking), different content types should be published. Mixing up text, images, videos, podcast materials and other content types will significantly improve your startup's appeal to the public. 
Once you publish content on your website, you can share it via other channels such as social media and email to improve your marketing mix. Writing platforms such as Trust My Paper and Grab My Essay can be utilized to edit and format content to fit different marketing channels. Luckily, once the content is created, you can retrofit it for different purposes and use it for your search ranking improvement for a very long time.
    6. Engage the Community
You will undoubtedly receive messages, emails, comments and other forms of communication from people who engage with your published content. It is pivotal that you respond to each inquiry, concern, suggestion or other comments posted by your followers. 
Create a pro-consumer image for your startup and engage the community at any chance you get. These correspondences can also be retrofitted into social proof content for subsequent publishing and marketing of your startup. Neglecting to talk to your followers and simply posting content without any communication will quickly devolve your brand's image – avoid that at all costs.
Reap the Rewards (Conclusion)
While creating a well-structured strategy is important, your content will speak volumes of how trustworthy and professional your startup is in the long run. Focus on creating content for the kind of fans and clients you would want to attract to your startup. 
Stay in touch with your industry's developments and try to introduce new types of content, products and deals on a constant basis. Before you know it, a stable following will form around your startup and your killer content marketing strategy will pay off in spades.
Image source: https://www.pexels.com/photo/blank-business-composition-computer-373076/