Why you should use Influencer Marketing in 2018
Author: Sayantan Rudra
|
Updated Date : February 21, 2022
Influencer marketing may be a relatively new strategy in the digital space, but it continues to be a valuable and viable solution for brands to reach out to their target audience. This is mainly because consumers trust word-of-mouth marketing over any other type of advertising. Several brands have leveraged the power of Influencer marketing with top campaigns executed in 2017. If you haven't jumped on the bandwagon yet, here's why you should.
Consumers are in favour of authentic content
No matter how convincingly a product is advertised, you're more inclined to buy it if someone you know gives you a good review. According to industry reports, 92% of marketers will turn to influencer marketing in 2018 alone.
Top marketers and brands believe that this extends to social influencers, be it a celebrity, sportsperson, someone in the public eye or even a popular blogger. Everything goes back to word-of-mouth marketing, whereby a consumer's final decision relates to an influencer's authenticity and affinity.
For example, Himalaya Wellness, one of the top consumer brands in India has taken this approach to promote their facial wipes. The wipes are available in two variants, moisturising Aloe Vera Facial Wipes & Purifying Neem Facial Wipes. They are convenient, natural & contain no alcohol. The brand, partnering with influencer.in, is using influencers to experience the product and create user-generated content to weave interesting stories around the product.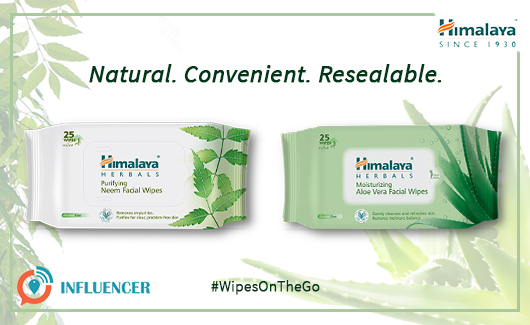 As an attempt to leverage the reach of Influencer Marketing, Craftsvilla partnered with one of India's top fashion bloggers, Kritika Khurana (@thatbohogirl) to review their anarkalis. Her Instagram post got around 12,000 likes, giving Craftsvilla a huge boost in visibility.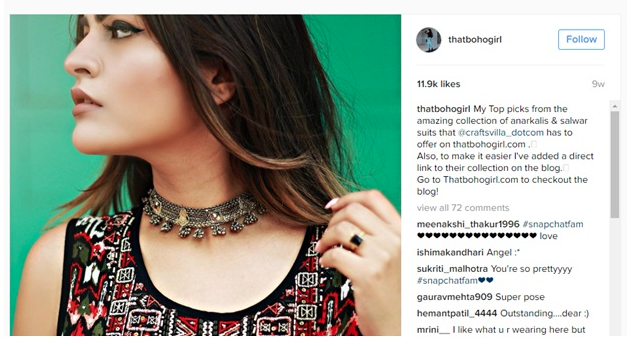 Influencer marketing can help amplify your existing content
Social media has taken the Internet world by storm, and it has almost become mandatory for brands to use social media to reach the right target audience. With so many brands creating great content, how does that content reach the right people? This is where influencer marketing comes in. When it comes to amplification, influencers with a strong following can give that much-needed push for any brand. Getting your content shared by a key influencer or having them feature it on their social media platform effectively boosts your reach.
Take, for example, the recent 'Good Netizen Good Citizen' Campaign by Murugappa Group. The brand created series of videos and goal of this video was to effectively utilise humour to spread a message about responsible sharing on the internet and to be a good 'netizen'. The videos being in Tamil, the brand was looking to reach Tamil speaking audiences who will engage and share the videos. As part of the amplification strategy, the brand engaged with Only Kollywood, a leading cine portal for Tamil language movies, shared one of the videos which proved to be a great amplification technique. The content not only reached more audiences but also improved engagement.
Growing trend of YouTube
Its official, if you do not use videos as part of your marketing strategy, you will get left behind. While brands create their own video content, they also need to tie up with potential partners to talk about their products and wave stories to sound less promotional. According to research, 65% of audiences who view videos have brand opinions, which have been strongly influenced by a YouTube influencer they follow.
Many of the biggest influencers today across all categories are on YouTube. From just 16 YouTube channels in India with over a million subscribers in 2014, there are now 300 channels. Indians today are using YouTube as a way to gain more information, rather than just for entertainment. They turn to YouTube influencers they trust to provide them with reviews, tips and tutorials. Engaging with these influencers is a certain way to give your brand the push it needs.
The increasing importance of multi-lingual content
India currently has 234 million Indian language users online, compared to 175 million English users. One major reason behind this tremendous growth is affordable data and low-priced mobile phones. Brands now need to harness this growing user base to engage with India's next billion internet users.
Almost seven out ten people relate to influencers more than celebrities, and this is further improved if the information is in the audience's preferred language. Talking to your audience in a language they are comfortable with will ensure that they not only connect better with you but also be motivated to take action. With regional influencers and content growing so steadily, it's imperative for your brand to explore and capitalise this vertical.
As in the case of the Murugappa Group, the regional language content worked wonders for the brand with one of the videos have reached more than 6 million people.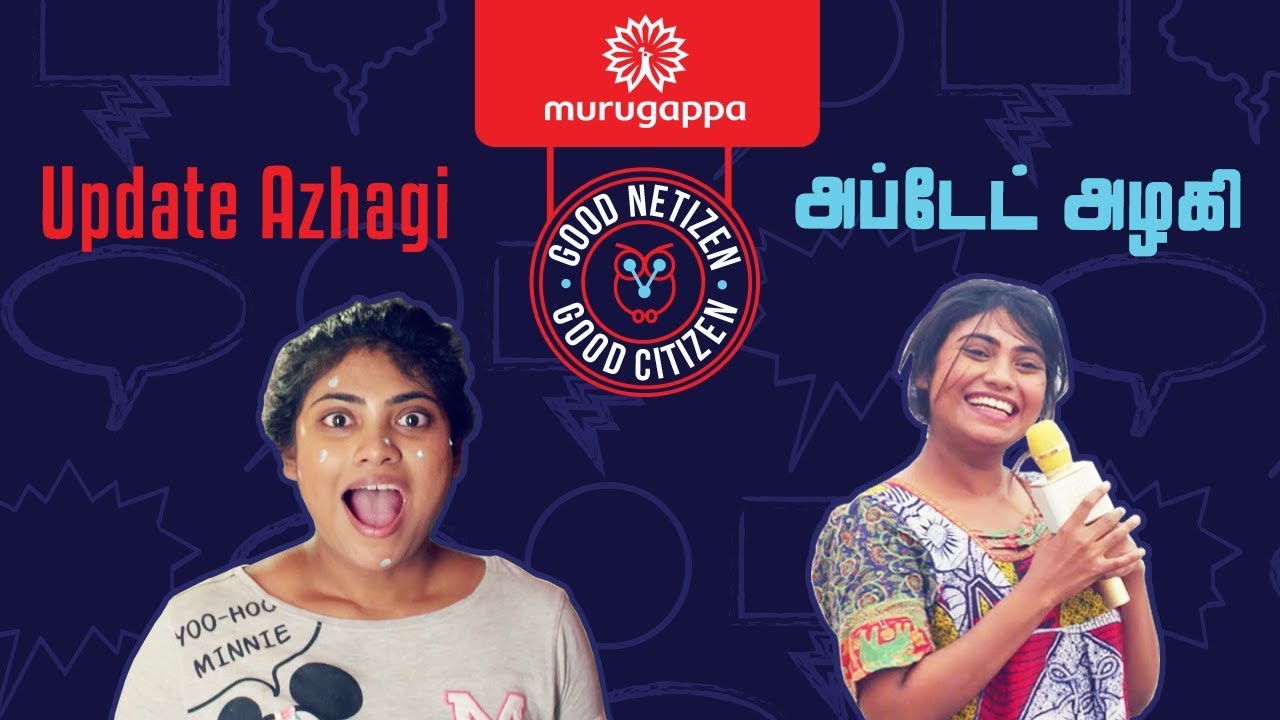 Collaboration has become highly essential
In the past, marketers would lure influencers into their pockets with the promise of a hefty paycheck. That trend is changing now with high-value influencers demand an exchange of influence for their services. After all, an influencer is only as good as the influence he/she can spread, and marketers can strengthen influencers networking by sharing their own. If used well, this exchange of network pays off handsomely on both sides, as brands reach more consumers and influencers expand their fan base.
Take the case of Hike messenger, a leading instant messaging service, which is launching a social media platform. As part of the launch, Hike is inviting 1000 Influencers to their new platform to share content and grow their social influence by 100X with Hike! This gives the brand an opportunity to grow their new platform while giving the influencers the visibility they need.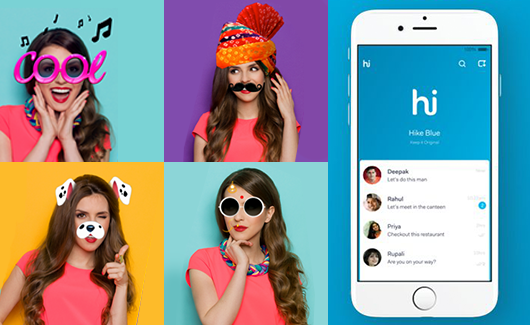 Facebook's updated algorithm will favour Influencers
Facebook recently announced a major change to their news feed algorithm, making organic reach almost impossible for brands. This change could adversely affect your brand, as the update would hamper the brand's reach. This is where influencer marketing comes in. The same update will favour content from your friends and family over companies and brands. Since influencer-generated content resembles posts from your family and friends, it will receive a greater engagement rate, pushing their posts higher on peoples' news feeds and drive more results.
If you haven't integrated influencer marketing into your campaign yet, do it now. If you still aren't convinced, read our blog on 'Frequently Asked Questions about Influencer Marketing' for more insight into this dynamic landscape.