Top Content Generation Softwares to Use in 2022
Author: Shubham Kalra
|
Updated Date : July 22, 2022
At the time of social media and influencers, content generation has become one of the most valuable skills that every person and organization is adopting. There are several online content creators who work on written text, photos, videos, drawings, and even audio. With multiple options like Instagram influencer marketing, meme marketing, or YouTube marketing, content creation should be a part of every company with an online presence.
While content generation is a crucial part of marketing, you need not handle everything from the scratch. Here are some of the content creation tools that can help you reduce your time and even manage your work better:
For social media content creators, videos play a big role, be it YouTube marketing or Instagram reels. But it can be difficult to find a video editing app that has everything you need in one place. The InShot app solves that. InShot is a popular video editing application for Android and iOS for Youtube content creation. It is quite popular among content creators and social media influencers. The app has plenty of features too. You can trim clips, change the speed of your footage, and add filters, music, and text. You can also flip and rotate footage, which is a handy feature that many other apps don't have.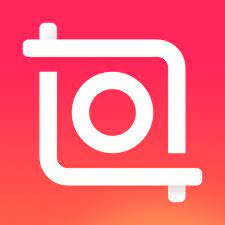 Source: InShot
Social Bee is a top-notch social media management tool for social media content creators. It is jam-packed with numerous features that will enable you to share content across all your social media profiles in one place. From content generation, sharing, and monitoring, the tool can help you save up to 8 hours per week. It is an essential social media management tool perfect for sharing and scheduling content on Instagram and other social media platforms.

Source: SocialBee
Grammarly is the most favourite tool for any content writer. This content writing software is an all-in-one spellcheck and grammar tool. It helps online content creators to error-free content on Gmail, Facebook, Twitter, LinkedIn, and Google docs so you never make grammatical errors! Grammarly uses Artificial Intelligence (AI) and scans your text to fix common and complex grammatical mistakes, including tone, engagement, clarity, and correctness. Unlike other content writing apps, it goes beyond regular content checks to provide you with explanations that help you improve your writing skills. This content writing software is free for individual users, with premium and business plans also available.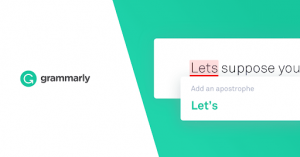 Source: Grammarly
Linktree is the market-leading linking platform that was the first of its kind. With a user base of 14M+, Linktree helps online content creators, brands, small businesses, activists and everyday creators carve out their place online and monetize via Commerce Links. Linktree is a tool that offers you a customizable landing page (with its own link), think micro web page, that links to all of your social media platforms or important links. It is especially useful for Instagram content creation as you can add multiple links to the bio.
You can use Linktree to connect Instagram to any other social media or your website as well. The idea of routing your readers or followers to one place to easily find all of your social links or content is an amazing concept!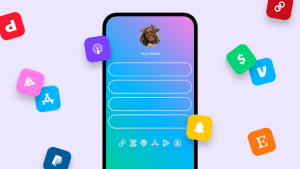 Source: Linktree
It is one of the best management tools that will allow you to be active on social media 24×7. Hootsuite helps you never miss a post with its post scheduling features that makes your Facebook or YouTube content creation very easy. It also helps you generate good reports. Launched in 2008, it has been the go-to social media management tool ever since.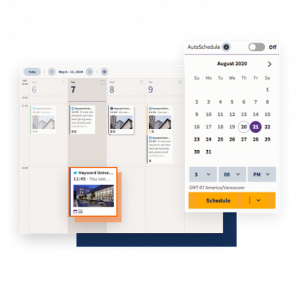 Source: Hootsuite
When you need a simple and effective way to process, touch up, and catalog dozens or hundreds of photos, Adobe Lightroom is some of the best photo editing software around for an image-type content generation. A high-powered but comparatively easy-to-learn photo production and editing tool, Lightroom automatically saves your pictures to the cloud and lets you edit them using the same or similar Lightroom interface.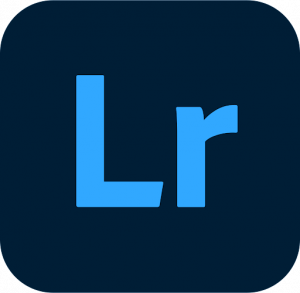 Source: Lightroom
Unfold is a content creation tool for making standout content to share on social media. With Unfold, you can do Instagram content creation and YouTube Content Creation to make and publish a hub page of links to your social media accounts and online content. You can promote this content on your social media bios, and map out what your grid of published Instagram posts will look like to visitors. With Unfold, content generation is free, and customized, and you can share stories. You can also purchase additional templates to expand your toolkit, or subscribe to Unfold+ for access to all Unfold collections, fonts, stickers, and more.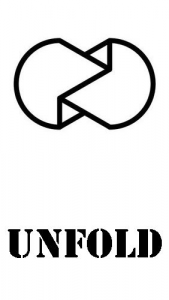 Source: Unfold
Canva is a graphic design tool filled with tons of functionalities to fulfill all your social media requirements through their pre-prepared 60,000+ templates. It's a one-stop destination for all types of content generation as well as small business owners. It is one of the best content creation tools, making it easy to create and edit customized images for sharing on social media, illustrating blog posts, Instagram story templates, and Business cards. A content generation tools list wouldn't be complete with out Canva.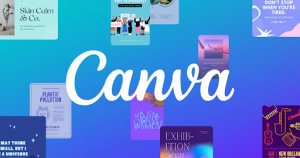 Source: Canva
Crello is incredibly easy to use and includes thousands of great templates for social media posts, flyers, and even business cards. But what sets it apart from similar Instagram or Youtube content creation tools is that you can easily create videos for social media stories or posts with great video templates for food vlogging, travel videos, animations, and more. It's a better-priced alternative to Canva with better features for making animated posts. It has an excellent background remover and an awesome set of stock photos for graphic content generation.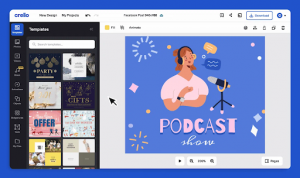 Source: Crello
Spark AR Studio is an augmented reality platform for Mac & Windows that allows you to create AR effects for mobile cameras somewhat easily. Online content creators can use this to make Instagram or Snapchat filters and share them with their audience.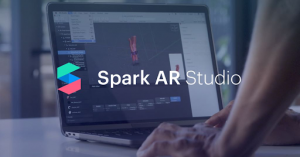 Source: Spark AR Studio
Powtoon bridges the gap between videos and presentations, making it easy for the content generation with appealing visual content in only a few minutes. These are excellent ways to get attention and engage your audience. While the video is one of the most popular content generation forms on social media networks, companies rely on expensive external agencies to create these videos. A Youtube or Instagram content creation tool like PowToon allows even an amateur to create engaging videos, especially for presentation purposes. The platform gives you a choice of several templates and customizes them according to your business. You can easily plug and play your content and share it across your social media networks.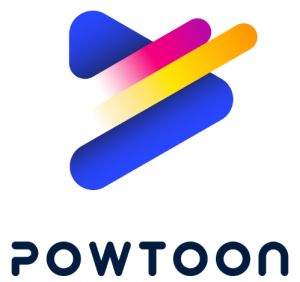 Source: Powtoon
Hemingway Editor helps make your writing easy to read and helps your reader to focus on your message. This free content writing tool highlights lengthy and complex sentences and errors. It highlights weakening phrases to improve readability. You can also fix passive voice on your content. The tool can be great to write catchy captions and blogs that can make your content interesting and easy to understand.

Source: Hemingway
oTranscribe is a great content writing app for those who start with the audio or need to use the content from a video or audio. With this free content writing tool, you can add an audio or video message or even a YouTube video link which you can easily transcribe in one go. Here, you can transcribe the content and access the audio or video at the same time, making content generation extremely easy.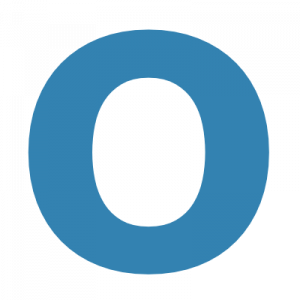 Source: OTranscribe
Conclusion:
That was all about the top content generation tools that can help you create, manage, and even improve your content on different social media platforms. Most brands need to create good quality content that can help them expand and improve their presence. If you are looking to kickstart or even expand your online presence, do use these tools to make your life easy!