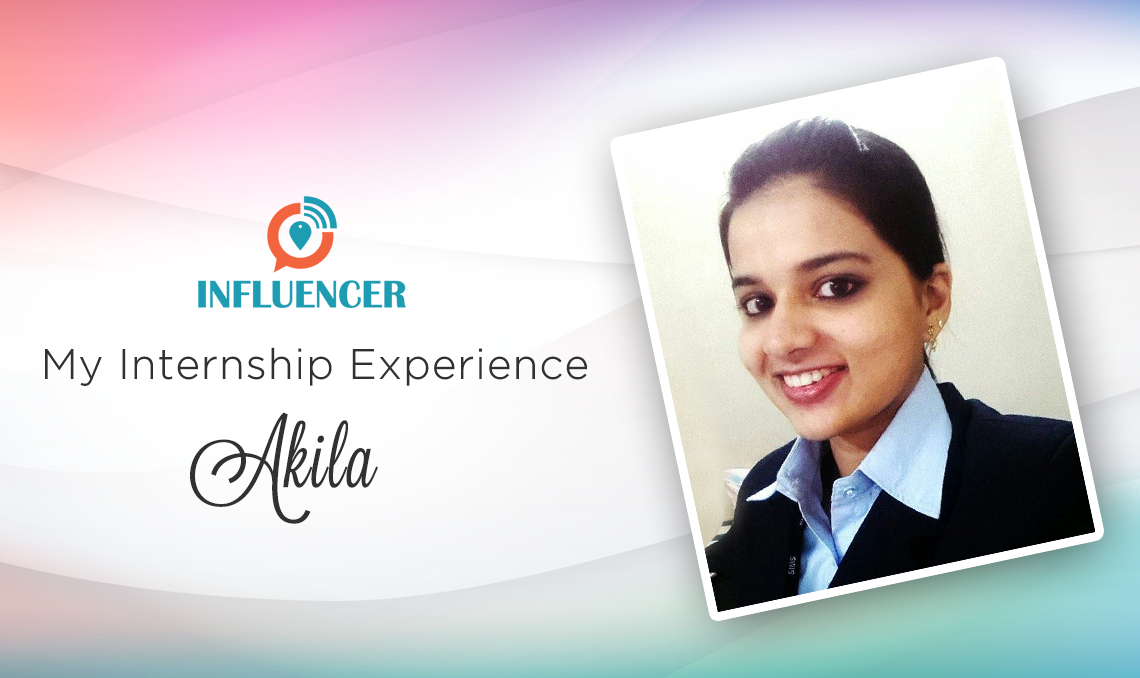 My Internship Experience: Akila
Author: Akila Priyadarshini
|
Updated Date : February 21, 2022
The past two months at Influencer.in and Social Beat made me step into my management career with a great deal of multitasking and client handling opportunities. With a great passion towards marketing, I intentionally took up my internship in digital marketing profile for the fact that I am not a computer/mobile savvy person and the future of marketing is heading towards complete digital transformation. Now, I feel confident as a future-oriented marketing person with deep learnings on social media marketing, digital advertising, influencer marketing, SEO, and to some extent, on brand management. I was able to practically feel which platform works better for which sector and got deep insights into consumer behaviour in digital space.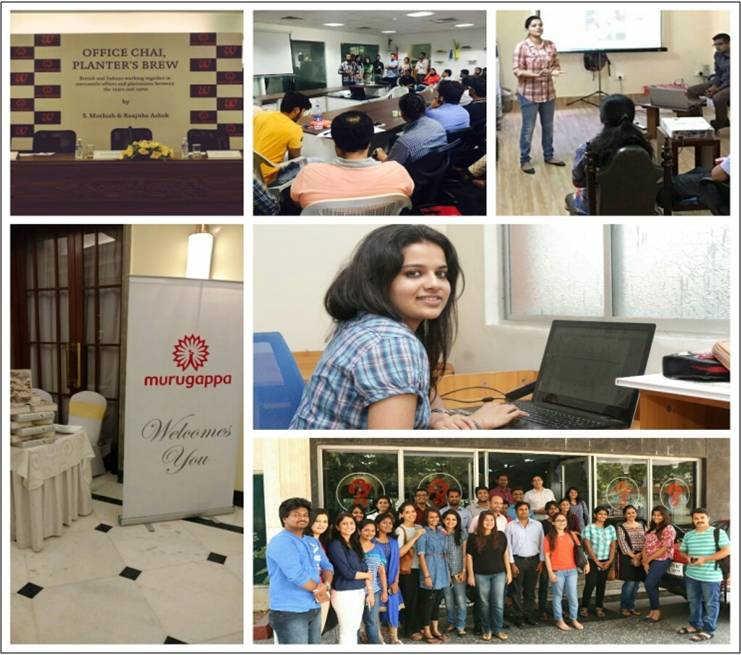 I got an opportunity to work with a team mixed with both young as well as experienced members, and it gave me a different feeling altogether. I was able to feel how creative and innovative the minds of younger ones are. I felt the necessity for a marketing person to adapt himself/herself to the newer trends and tastes of the younger generation and learn new spaces to explore from them regularly. From my mentor, I learned the art of planning, scheduling, hard work, and dedication. He imbibed in me the managerial qualities with few business strategy exercises and pushed me hard so that he can get the best out of me. This made me feel miraculous and taught me how to produce different outputs with the same quality and precision.I figured out my niche towards writing with an opportunity to write various blogs and answer questions for clients on Quora. I also got to understand the basics of influencer marketing and how to leverage it for brands. The sessions by Mr. David Appasamy were indeed enriching. I gained a lot of insights with his rich experience in the field of marketing and advertising. I learned the art of presentation skills and creative designing from his training.
It was my pleasure to organise "Digital Chai Pe Charcha," a thought-provoking community by Social Beat to discuss digital marketing amongst start-ups. It is a great initiative to keep oneself updated on the newer marketing trends. I also got an opportunity to attend a book release event of the Murugappa group. I was honoured to carry out live tweeting for the event and meet all the big icons of the city who are in the field of family business for more than a century. It was a great experience to hear their life lessons, and it indeed motivated me to strive harder for my management career.
I guess I have told a lot about my work experience at Social Beat and Influencer.in, and now it is time to talk about all the fun we had. There are a lot of funny encounters which I came across, like when it comes to posing a photo everyone gets nervous. We had a funny pose photoshoot and one must definitely look into those pictures. It indeed brought out the funnier side of everyone. Everyone will be highly concentrated towards their laptop screens until the chai wala's sexy ringtone rings. We had Just For Laughs – Gags moment while conducting the survey at Express Avenue. It was fun to see faces of embarrassed customers, who had no clue about many of the digital developments. We also headed for South Indian team lunch at Palm grove, and we had cake cutting sessions during birthdays. Apart from that, we fellow interns explored almost all the nearby eat-outs which were there in our bucket list.
Last but not the least, this internship indeed boosted the spirit of entrepreneurship in me and some day, I would like to start my own company like Suneil and Vikas.