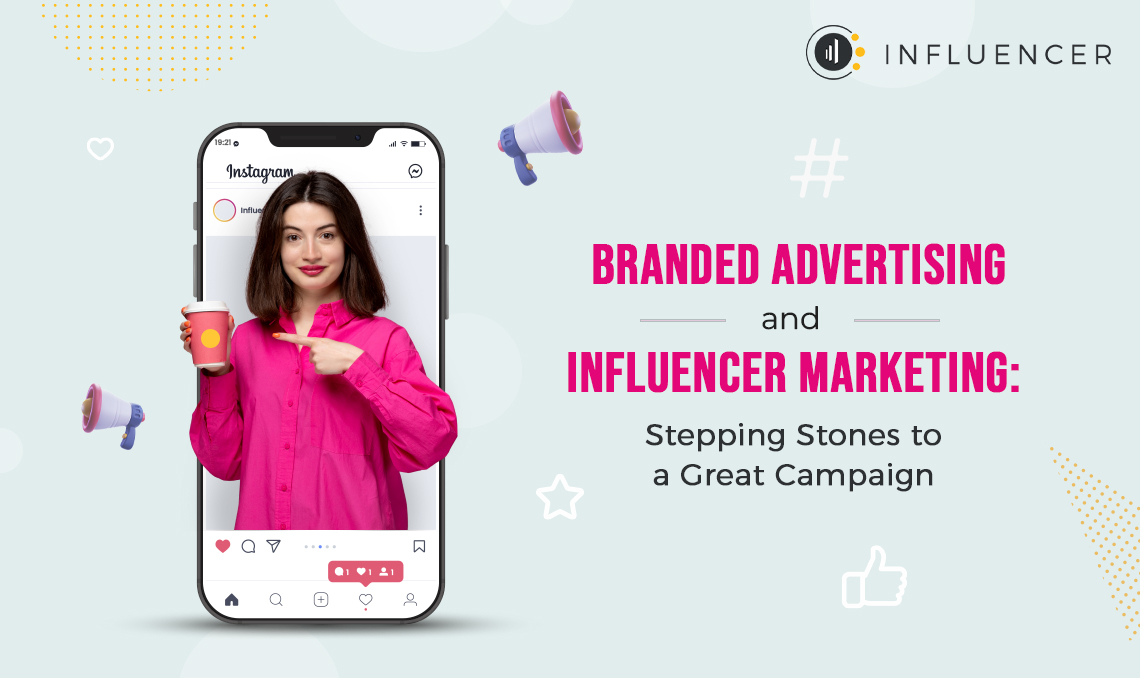 Branded Content And Influencer Marketing In India
Author: Hunar Mehta
|
Updated Date : May 15, 2023
With the introduction of social media platforms in the field of digital marketing, influencers scaled up to be major players in this restructured advertising world. Today, more and more brands have started integrating their marketing strategies with social media influencers and moving towards a symbiotic existence through branded advertising and content exhibition.
Did you know that according to a recent survey, 71% of marketers claim that influencer partnerships are beneficial for a brand to make good business?
Influencer Marketing is the buzz right now and brands are looking to make the most of this! One way to drive maximum impact through influencer marketing is through branded ads and collaborative content on social media platforms.
Let's take a quick glance at the topics covered in this blog:
What is Branded Advertising?

Why use Branded Advertising?

What is Branded Content Tool in Instagram?

What Can You Do With The Branded Content Tool?

Things to Ensure During Your Branded Advertising Ventures

How to Get Started With Instagram Branded Advertising?
What is Branded Advertising?
In order to understand branded advertising, we need to first understand what branded content is.Branded content meaning the content created as a result of collaborations between influencers and brands, is the symbiotic upliftment of both these parties in terms of awareness, authority and monetary factors.
Brands rope in several top influencers to create engaging content that can help promote their brand. Influencers collaborate with brands on Instagram, YouTube and other social media platforms in exchange (mostly monetary) for publishing the branded ad via videos/pictures on their pages.
Such collaborative content between brands and influencers is called branded advertising and is funded directly by brands. However, Influencers leveraging this on Instagram must disclose this partnership to their viewers through the branded content tool on Instagram. Such branded ads have now become one of the key elements in influencer marketing strategies.
Here are some brand advertising examples for understanding this concept better:
Branded Advertising via paid collaborations on Instagram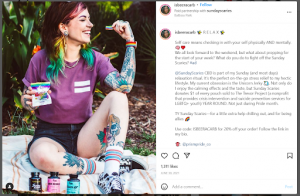 Source: Instagram Collaborations | Influencer.in
Branded post describing gifting collaborations on Instagram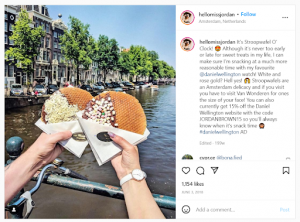 Source: Instagram Collaborations | Influencer.in
Check out "Instagram Collaborations: Everything You Need to Know" for more examples and steps for branded advertising through Instagram collab!
Why use Branded Advertising?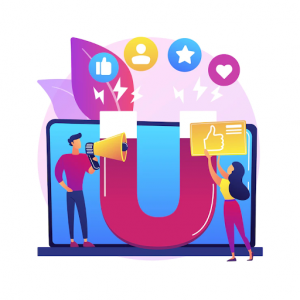 Source: Freepik
According to a recent survey, 74% of viewers considered branded posts and advertisements on Instagram as relevant and thus, perceive it as a popular medium for knowing and interacting with brands.
It has better engagement and reaches:
Just posting and sharing content, though essential, isn't efficient to build a presence on social media. Branded videos can help reach new audiences and bring your brand into the limelight. This can also be enhanced by exhibiting this content as ads thereby adding to credibility and authority (to some extent).
It's more transparent and trustworthy:
Creators invest so much time and effort into creating an engaged and loyal community of followers. Hence, a brand endorsement from the creator has a huge positive impact on their followers – it is like a digital word of mouth: transparent and trustworthy. Social media users are also aware of the brand deal as they can see the tag of "paid partnership" on Instagram.
The brand will be able to view results and metrics for your campaign in the Facebook Ads Manager and these insights can help drive better results.
It doesn't feel intruding:
These posts fit into our feeds so effortlessly and hence, unlike traditional advertising, viewers don't feel invaded or put out. The adverts sound much more personal – like a trusted friend offering you a recommendation.
Offers a smooth shopping experience:
Viewers can easily purchase products without leaving the Instagram page using shopping tags and content ads. A branded video can easily catch the attention of social media users.
Builds emotional connect:
Storytelling is an art, and several top influencers -are modern-day storytellers. When they talk about our product, they create a personality and story around our brand, making people emotionally invested. Such sort of branded video and its effect is hard to achieve in other forms of advertising.
What is Branded Content Tool on Instagram?
Collaborating with brands on Instagram is a great tool for marketing nowadays. The purpose of branded advertising is to aid influencers and brands to collaborate. It achieves two things:
Creators disclose their partnerships with brands while sharing content – which usually appears with a tag of "paid partnership" on the Instagram page. This helps in achieving transparency with the followers.

Brands get access to analytics (insights) of how the branded video/image is performing, which helps them drive better decisions in the future.



After you enable the branded content tool on Instagram, the post will have a tag that reads 'paid partnership with (brand name)'. This will direct followers to your page as it will be linked to your Instagram account.
What can you do with the Branded Content Tool?
A brand will have control over who can tag them using the tool and can approve any top influencer/ creator as a branded advertising partner.
From the brand's Facebook page, insights and analytics of branded videos and posts can also be accessed and analyzed to determine whether this collaboration was a success or not! Engagement and reach can be tracked for posts, and taps, replies, profile visits, etc can be tracked for stories. Branded posts can be turned into ads, which is a highly effective way to increase ROI and reach. This can be done using the Facebook Ads Manager.
Things to Ensure During Your Branded Advertising ventures:
A brand can only promote a post where they are tagged as a business partner.

The creator will be notified once the brand has promoted the post.

The creator will not be able to edit/delete the post unless the brand deletes the ad containing the

collaborative content

.

Creators will not be able to toggle off the 'Allow Business Partner to Promote' option once the ad campaigns are live.

The creators cannot promote the branded ads, only the brand can.

The creator's organic

branded post

can only be used for Instagram Feed Placement Ads.
How to get started with Instagram Branded Advertising?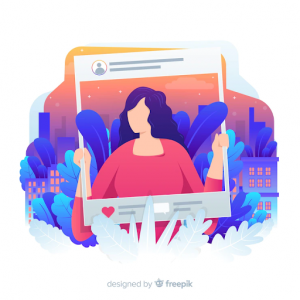 Source: Freepik
The creator and the brand need to configure their settings to establish a partnership, in case it's their first time working together. Next, the brand should approve the creator's request to tag them and the creator must have an Instagram business account to do so.
Steps to follow:
Head over to your

Instagram account

settings and click on 'Branded Content'. The 'Require Approvals' toggle should be turned on. Then the creator's handle can be added

to

the 'Approved Accounts'. Hit 'Done' once these steps are completed.

The next step is to promote the creator's post. The creators should enable the 'Allow Business Partner to Promote' option, which is found under 'Advanced Settings' during post creation.

After this, the brand can set up the ads. Brand awareness, reach, video views, traffic, and post engagement are some of the available ad objectives that can be used.

Go to Ads Manager and create a campaign. Under the 'Ad Set' section, click on the 'Use Existing Post' option. Find the creator's post under 'Branded content' and hit on 'Continue'. Once the preview looks fine, the ad can be set up.
Takeaways
Most brands are leveraging influencer marketing as a part of their marketing strategy and branded advertising is an efficient way to do so. Branded ads and posts amplify the reach and engagement as they reach people beyond the influencer's following. Facebook Business Manager allows you to customize your ads for relevant and specific audiences, demographics, interest groups, and so on. The possibilities and opportunities that come with it are endless, and this helps brands build credibility with their audiences.