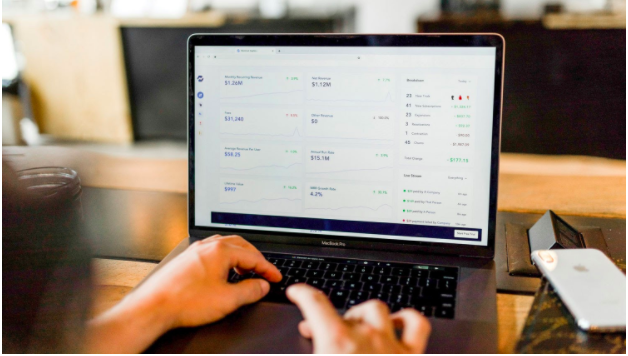 5 Must Try Influencer Marketing Strategies In India
Author: Sayantan Rudra
|
Updated Date : February 21, 2022
Are you a business owner hoping to reach out to influencers to promote your business? Check out this article to learn about 5 Influencer Marketing Strategies to Grow Your Traffic.
Businesses largely rely on marketing to reach a large audience and to make lots of sales. While there is a variety of marketing methods and strategies out there, e-commerce marketing is becoming the common way of promoting your business to the masses.
Our life is mostly online based now. Everyone is on social media. And a lot of people watch and enjoy the content influencers produce. What better way to promote your business than by taking advantage of the large existing audience an influencer has? 
But there are certain strategies you must follow in order to properly use the influencer's support in promoting your products and services. This is because a lot of people do certain things wrong and end up not making any profit even after reaching out to influencers for marketing.
In this article, we are going to cover the top 5 influencer marketing strategies to grow your traffic and mention a few mistakes that could potentially ruin your brand. If that interests you, continue reading this article. 
Influencer Marketing
Having an influencer promote a certain product or service that a business provides is known as influencer marketing. Usually done through paid sponsorship, any kind of business can have influencers promote the brand.
This is actually a great way to generate traffic for a business and increase sales by many folds. Marketers are starting to realize that, of all the modern e-commerce marketing strategies, Influencer Marketing comes on top for being the most effective. 
People follow influencers. They want to literally follow these people and their habits in order to achieve their lifestyle (most of the time). This is why when an influencer promotes a product, his or her audience pretty much jumps to the idea of purchasing that product, which, in turn, generates a massive growth in sales for the businesses selling those.
This is why an influencer strategy is so effective and why lots of businesses are resorting to influencer marketing for promoting their brands. But as mentioned, a lot of people make mistakes that prevent them from utilizing an influencer's help in growing traffic.
In order to prevent those mistakes from happening and to show you how to do those things right, we have compiled 5 effective influencer marketing strategies for you. Let's get right to them!
5 Influencer Marketing Strategies
     1. Selecting the Right Type of Influencer 
Selecting the right type of influencer for your influencer strategy is crucial. This will determine how many people your brand will be able to reach and how much engagement it will gain. 
In order to find the right influencer, you'll first need to decide which platforms you want to utilize and what type of influencer you want. According to the decisions you take regarding these, you will decide your influencer strategy.
The most common social media apps that people use are Facebook, Instagram, YouTube, TikTok, and Snapchat. While there are other apps that people use as well, these apps are the platforms influencers use the most.  So, it would be a great idea to find influencers that are more active on any of these apps or more than one of them. 
And in order to select particular influencers, do some competitive research. Check which influencers your competitor brands are partnering with. It's a little obvious that you won't be able to partner with the same influencers. However, there is still hope for you; you have to find the competitors of the influencers your competitors are partnering with and then partner up with them.
Also, one thing needs to be noted is that you shouldn't just go for influencers that are famous. While being well known is important, check if their audience engagement is good. You don't want to pursue an influencer who has a million followers and gets millions of likes but has no follower interaction or engagement. You need an influencer with a loyal following.
Choose the influencers who have a thank you page on their blogs (if you are going for a blogger) and make sure that they also provide a welcome email for their visitors. 
2. Use Influencer Marketing to Boost SEO Results
SEO results boosting is a great way to generate more traffic, and it is possible with the help of influencers. Although, recently, Google has changed the algorithms – which have become more high-quality content-focused – SEO is still a viable option. 
Notice how the world's biggest brands heavily rely on social media mentions? This is because it allows them to be more visible on Google. Try this approach for your brand as well in order to grow your traffic.
Though it is hard to tell, social media is seen to somehow affect page rankings on search engine searches. Studies show that 86% of marketers use influencer marketing to promote their traffic and 57% of them claim that this strategy performs better than brand-created assets. 
  3. Make it Mutually Beneficial
You need to make it mutually beneficial for both your business and the influencer. When giving a product or service for promotion to an influencer, you must provide some sort of remuneration or value.
Most of the times, businesses allow access to certain benefits and discounts to influencers for promoting their products – benefits such as free or discounts for the products that you let them promote.
However, if you cannot provide them with any benefits like these, just opt for paying them money. Most influencers use this sort of payment method for promoting a product sent by businesses. If they have no other sort of earning from this marketing, they choose monetary payment.
No matter which option you go for, make it seem like a mutually beneficial offer, and you are more likely to convince big influencers to promote your brand and help you generate more traffic.
4. You Are Not Asking for a Favor, but Offering a Favor
Think of hiring influencers as a business deal, not a request for promotion. Remember, this is a two way deal, and you are both going to be benefitted from this in one way or the other. 
Like we mentioned above, you need to make it mutually beneficial. Let them know that you are offering them a favor by providing them products to review and create their own content. They need to understand that you are providing content ideas by letting them promote your product.
Provide them with high quality products/content as well so that they know they are not promoting something low quality and committing a fraud. This is how you earn the trust of influencers as well as consumers.
If they think that it is a favor they are doing for you, chances are, they won't market your brand with as much dedication as they would if they considered it a mutually beneficial business deal. People work harder when they see that a certain activity is profitable for them. 
Being confident about your product in front of an influencer is very important. Many big influencers judge a brand by how confident they are with their product. So if you want big influencers to promote your brand, it is crucial that you present your brand as confidently as possible.
5.Get Influencers to Promote Your Brand's Story
You need a way to get the story of your brand out there. Having an influencer do that is a great way of publishing the history of your brand and the effort that was put into making the products or the service you provide. 
This is a secret to any business's success. If you want more people to use your product or service, have them connect emotionally to some extent. Everyone wants relatability. And that is what they will get! Make sure that the influencers portray your brand's story in the most relatable way possible. 
This will generate more traffic than you would expect. Jose Zuniga, CEO of ESNTLS, HE grooming, Co-owner of Manscaped and two other companies, who is also an influencer on YouTube himself, uses this principle to give his audience an emotional value to his products and generates sales beyond comprehension. 
He uses his childhood struggles and teenage hustle to show how much effort he puts into his company to make his customer's lives easier, and it works like magic. 
By using this approach, you can create a sales funnel and use this aspect to your advantage. So help influencers tell your brand's story and see how that affects your company's sales and traffic. 
Bottom Line
In conclusion, we can say that if you follow the above strategies, you might not make any dramatic number of sales immediately. There are obviously other factors that influence it (pun intended). But hopefully, your brand will be marketed better, and you should be able to see some changes – positive, of course – in traffic and sales!
John Davier
Content marketing guru at Mailmunch. I'm passionate about writing content that resonates with people. Live simply, give generously, stay happy.
___noise___ 1000