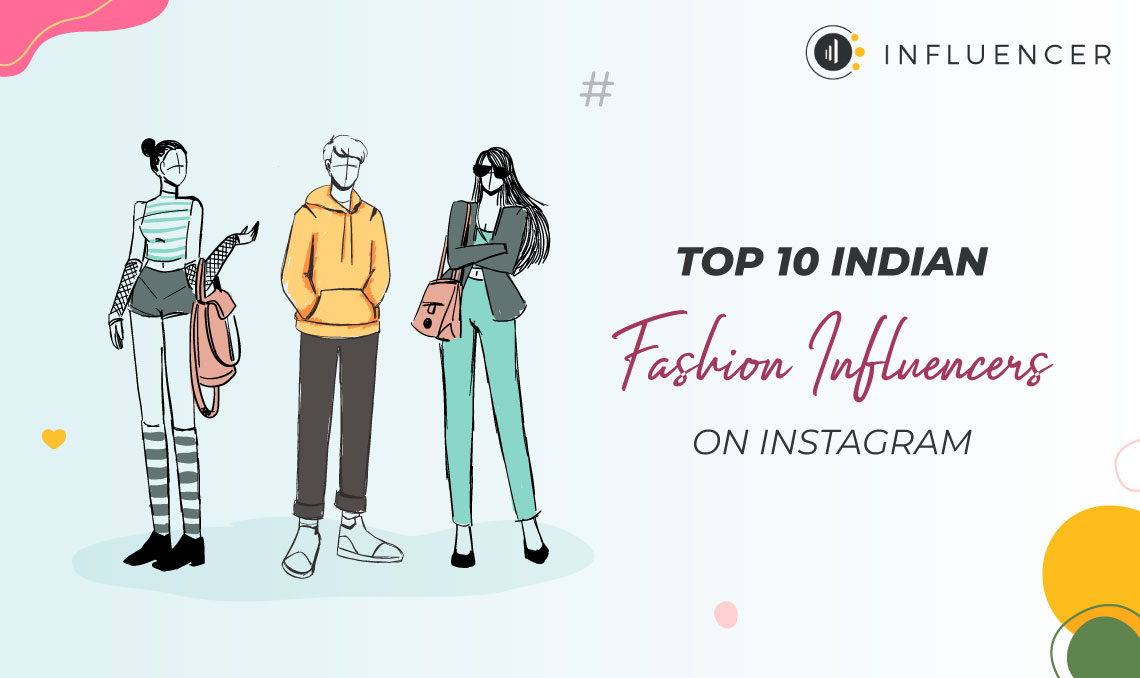 Top 10 Indian Fashion Influencers on Instagram (2023)
Author: Aishwarya Mukundrajan
|
Updated Date : April 13, 2023
In a country like India, where there is only 49% internet coverage, social media penetration has been rapid. Mobile-based social media platforms like Instagram, TikTok and their alternatives are growing exponentially, encouraging various brands and businesses to collaborate with influencers on social media.
So, why are brands collaborating with these trendsetters? Brands, especially in the fashion industry, are now collaborating with Indian Fashion Influencers on Instagram and other platforms to promote their products and ideologies to make the best out of the potential 'Return on Investment' the platform offers. Instagram has done well for many businesses, especially in the fashion, beauty and lifestyle categories, so it makes more commercial sense to team up with Fashion Influencers.
Gone are the days when people had to wait for their monthly fashion issue to know about the latest trends and casual outfit ideas. Fashion and lifestyle tips are now just a tap away with the growing number of Indian fashion influencers on Instagram. Earlier, we put down a list of top fashion & beauty influencers in India, and now we have a specific list of lifestyle and fashion Instagrammers in India.
In no particular order, here is a list of India's top fashion influencers you should watch for the latest trends and styles. If your search goes beyond the fashion and lifestyle industry, peek at a list of the top Indian Instagram influencers to follow.
You can also check out our detailed Influencer Marketing Guide and our 2022 survey report on influencer marketing in India.
Here are our Top 10 Instagram Fashion Influencers in India in 2023
Tehraan Bakshi, an Indian TV host and contestant, is well-known for participating in the reality dating show, Mujhse Shaadi Karoge. He's also a luxury & lifestyle blogger who lives life to the fullest and loves travelling and posting about his travel experiences.
Tehraan has a following of more than 1 million thanks to his hip and stylish fashion sense. He began his journey with modelling and worked on numerous photo shoots. Oh, and he's been a part of multiple ramp walks as well. Contact influencer.in if you're looking to work with Tehraan.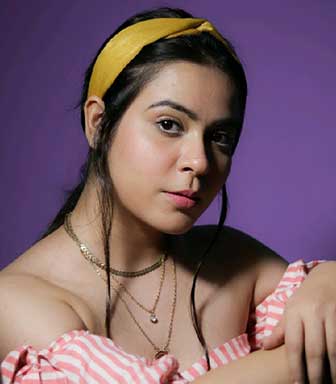 Paaresha Sharma, a very enthusiastic and charismatic Indian fashion blogger, loves to create engaging and quirky content around fashion, lifestyle, travel and food. She has worked with many famous brands such as Lifestyle, Baggit, Addidas, Orient, Mirraw, Daniel Wellington, Cadbury, etc.
Fashion meets fun at her Instagram page – @paaresharma. She engages with her huge, dedicated follower base by sharing the latest fashion trends and styling tips for different occasions. Contact us to promote your brand with Paaresha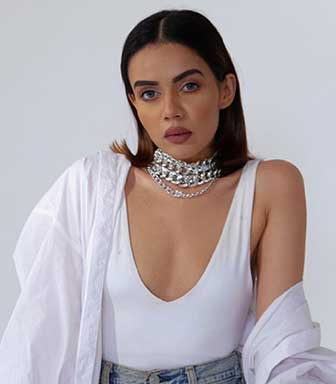 Komal Pandey is a name known to any and all fashion enthusiasts, for she is one of the biggest Instagram fashion bloggers out there. The content on her videos are beyond creative and therapeutic to many! This Delhi-based star, one of the most popular fashion Instagrammers, has been in the industry for over seven years and has over 1.8 million followers on her Instagram handle who love her style sense and video edits. She clearly is one of the biggest fashion influencers in India and is a huge inspiration for fashion trends 2023.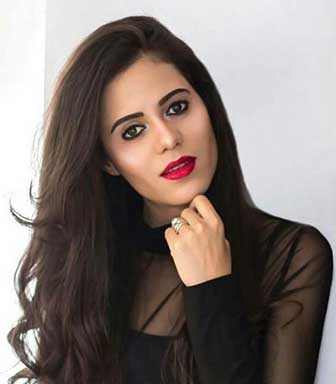 Aakriti Rana is a fashion stylist, content creator, and one of the top Indian fashion bloggers on Instagram. She is a model and has worked with multinational brands as well. She did her master's in Fashion Design at Lancaster University and loves to blog and vlog too. Her content on Instagram is known for its creative edits and concepts and she has a massive following of over 900K+ on her Instagram handle.
Roshni Bhatia a.k.a TheChiqueFactor is amongst the best lifestyle, beauty, and fashion bloggers on Instagram! Her style is elegant and chic and she provides her massive audience with incredibly easy styling tips and hacks as well. She is also a mother and is a true inspiration for working mothers out there. Very few Indian fashion influencers are able to juggle their life so successfully between being a mom and a social media star.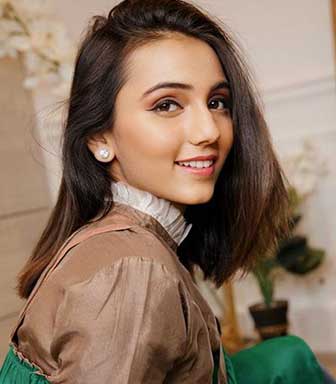 Masoom Minawala is a European based, Indian fashion blogger, influencer, and entrepreneur. Hailing from Delhi, Masoom has come a long way from being a tomboy who excelled in football. She is the founder of the fashion and lifestyle blog "Style Fiesta" and the online fashion brand "The Style Fiesta Shop". Masoom is known for her impeccable sense of style and has been featured in several prominent fashion magazines and websites. She is also a popular social media personality with a large following on Instagram, where she shares her daily outfits and fashion tips with her followers.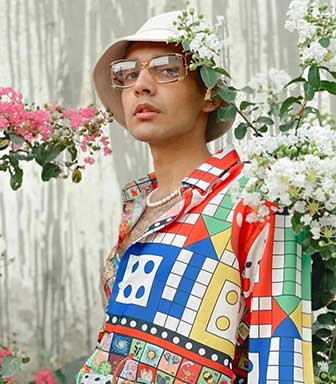 Siddharth Batra is one of the few top men's lifestyle, beauty, and Instagram fashion influencers in India. He loves breaking stereotypes and makes fun and engaging fashion and beauty-related content videos on his gram. His free-spirited nature and lovable personality have contributed to the overall quality of his outlook and have garnered him a massive audience! If you are a man and are looking for one of the top Indian fashion bloggers to follow and ideas for a men's fashion blog, Siddharth Batra has got you covered!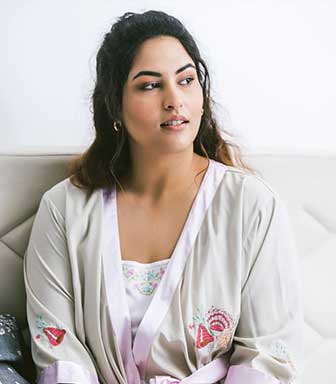 Sakshi Sindwani is one of the leading Instagram fashion influencers in India. She is also a model and a proud advocate of body positivity and self-love. She has been featured in Harper's Bazaar Cover, Vogue India, Grazia, and Cosmo magazines. Her content videos are informative, creative, and exciting, which has led to her massive traffic on Instagram. So, if you are looking for fashion blog ideas she could be a great source of inspiration for you!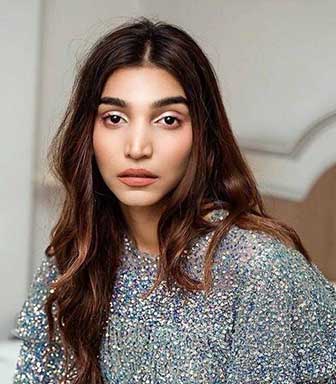 Juhi Godambe is a popular luxury fashion and lifestyle influencer in India. She completed her masters from London College of Fashion and is currently a full-time stylist, creator, and one of the top fashion influencers on Instagram. She is also the founder of the clothing brand 'Arabella'! Her content videos include fashion tips, beauty products reviews, and travel vlogs.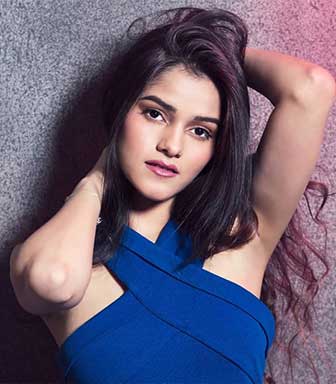 Meghna Kaur is one of the top fashion, beauty, and lifestyle influencers on Instagram in India. She started off as a YouTuber and gained a lot of followers over the years and now has over a million followers on her Instagram handle. Her content includes informative and aesthetically pleasing fashion videos and styling tips and hacks.
Final thoughts on Fashion Bloggers on Instagram
No doubt, choosing the best lifestyle Indian fashion influencers on Instagram is a challenge. You might be looking for fashion blog ideas, specifically men's fashion blogs, or perhaps you just want to follow the best fashion influencers in India.
Regardless, we have curated a list for you that will help you stay on top of Instagram fashion influencers so that you up to your personal fashion quotient in 2023.
Read more about the influencers and related strategies at Influencer.in.