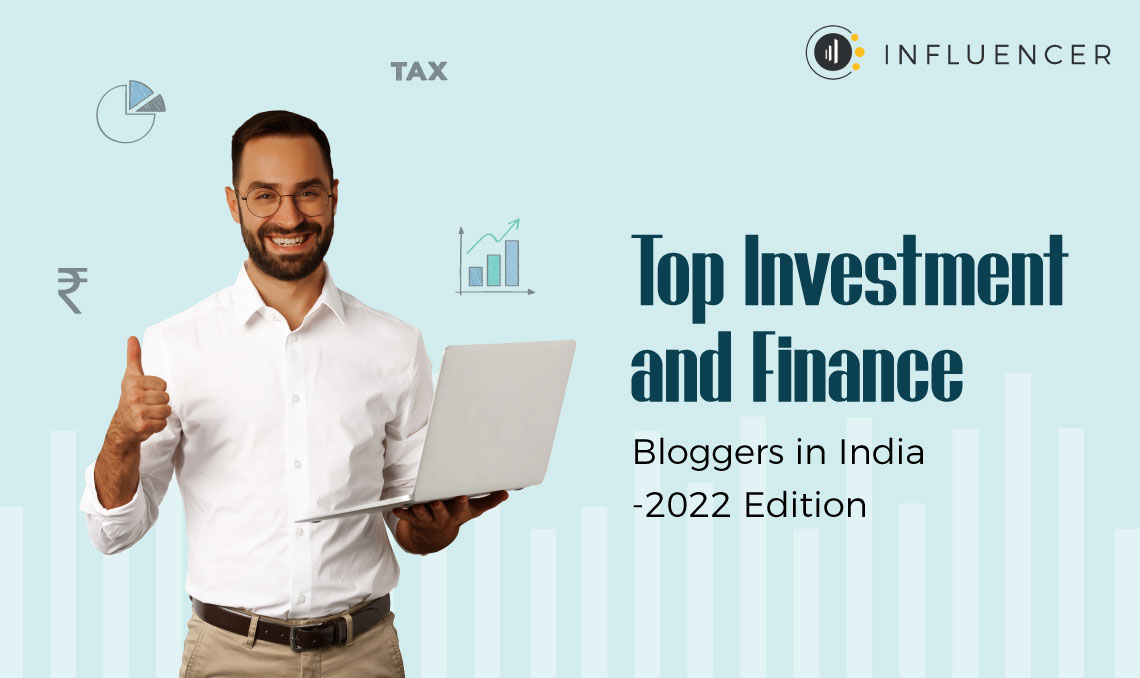 Top Investment and Finance Bloggers in India – 2022 Edition
Author: Pooja Manoj
|
Updated Date : April 18, 2022
Are you looking to update yourself on the recent trends of the industrial and financial landscape of India? Whether you want to know about the latest startup trends or the changes in government policies that will affect your business, finance influencers have everything covered for you.
Apart from business trends, there are a plethora of finance bloggers in India who are sharing deep insights on several topics such as investments, personal financial planning, income tax, mutual funds, retirement plans, stocks and shares.
We have curated a list of the best business bloggers and finance bloggers in India taking into consideration factors such as quality of content, web ranking, expertise in the subject and frequency of blogging.
Business bloggers in India
Arun Prabhudesai – trak.in
Founded in 2007 by Arun Prabhudesai, Trak.in is one of the most widely read business blogs in India. Arun always felt that the youth in India have huge potential, but they lack the necessary resources to understand the concept of entrepreneurship.
This was the main motive behind the creation of Trak.in. Over the years, this blog has been successful in providing deep insights into the latest developments in the start-up space. Apart from informative articles, it also includes feature columns and expert talks from some of the top finance influencers in India.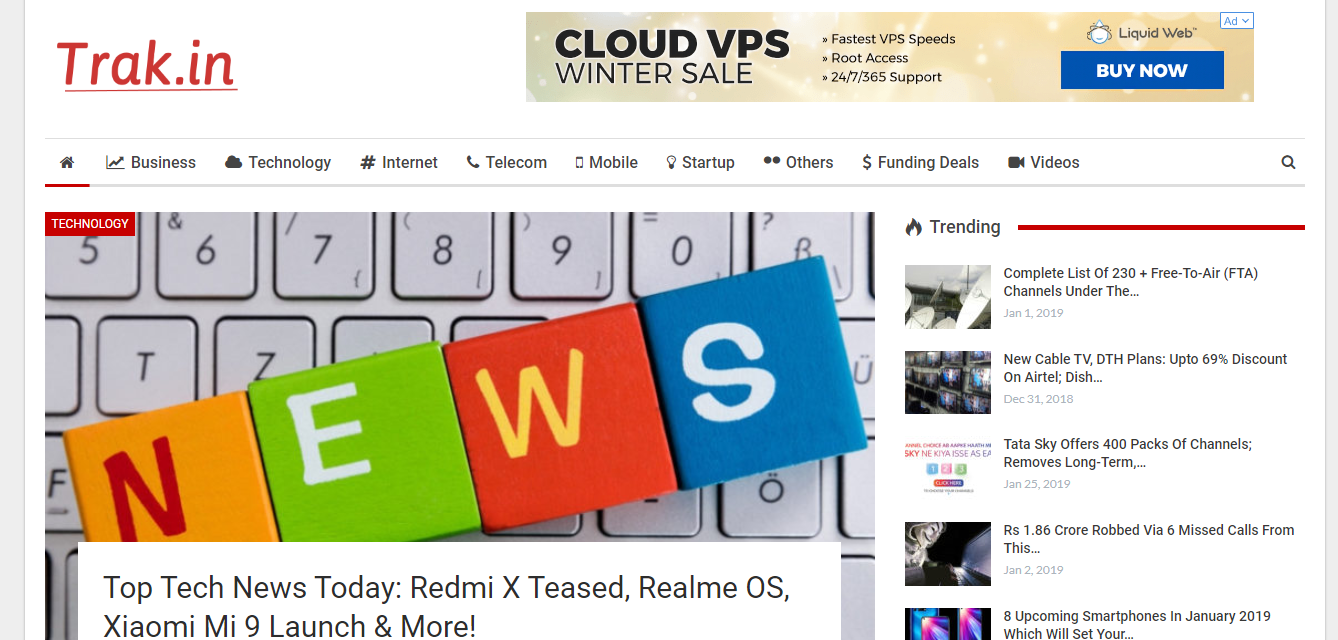 Neil Patel – neilpatel.com
One of the New York Times bestselling authors, Neil Patel's blogs offer the most realistic advice to budding entrepreneurs. His valuable business insights have played a huge role in the growth of tech giants such as Amazon and Viacom making him one of the leading business bloggers in India.
Due to his innovative content strategy, his blog is not only one of the most renowned business blogs in India but also in the entire world. Wall Street regards him as a top web influencer.
Apart from NeilPatel.com, he is also the founder of two other start-ups called Kissmetrics and QuickSprout. His strategic ideas and insightful blogs have made him one of the top finance bloggers in India.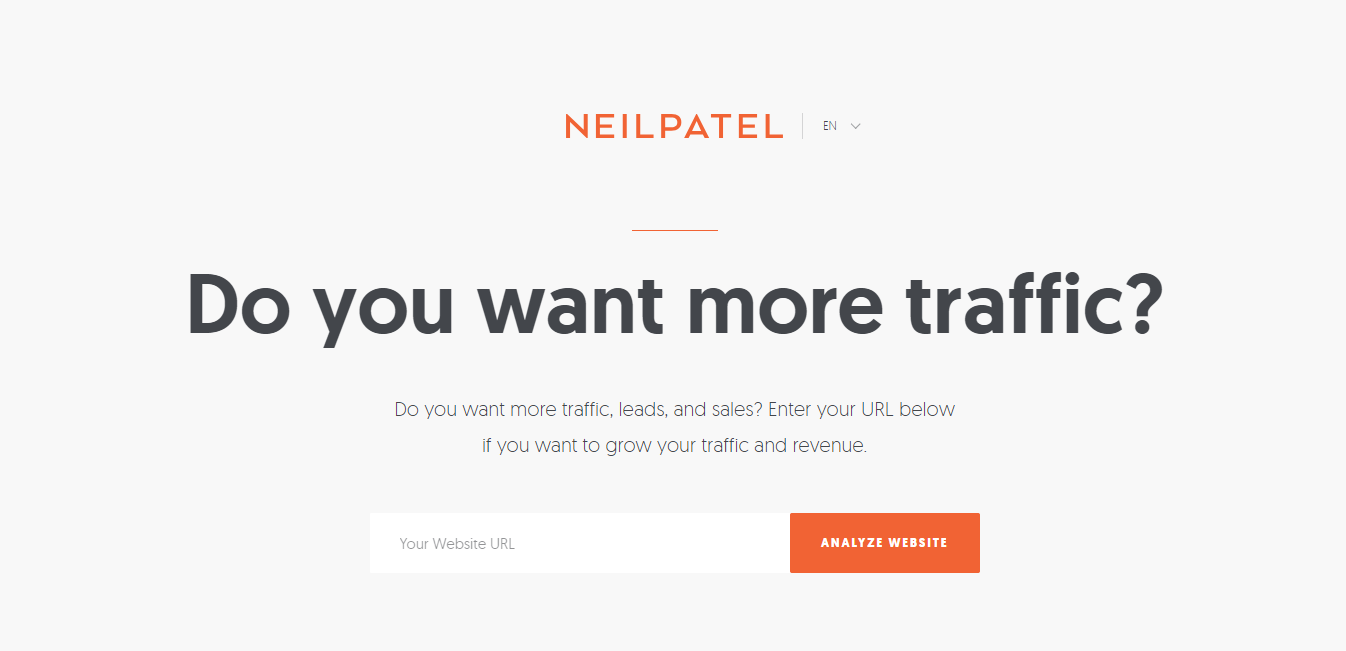 Finance Bloggers in India
Vishal Khandelwal – SafalNiveshak.com
Safal Niveshak is a Hindi phrase for a successful investor. As the name suggests, this is an online investment guide founded by Vishal Khandelwal in his attempt to share his life experiences through his works.
Through his blogs, Vishal stresses the importance of investing irrespective of your age and salary to lead a stress-free life. He also gives useful tips on financial planning and how to manage your money smartly.

Manish Chauhan – jagoinvestor.com
Founded in 2007, Manish is amongst the best investment bloggers whose works cover interesting aspects about investments, mutual funds, stocks, financial planning and tax savings.
In Jago Investor, Manish Chauhan also focuses on effective financial strategies for companies that can help sail through adverse market conditions.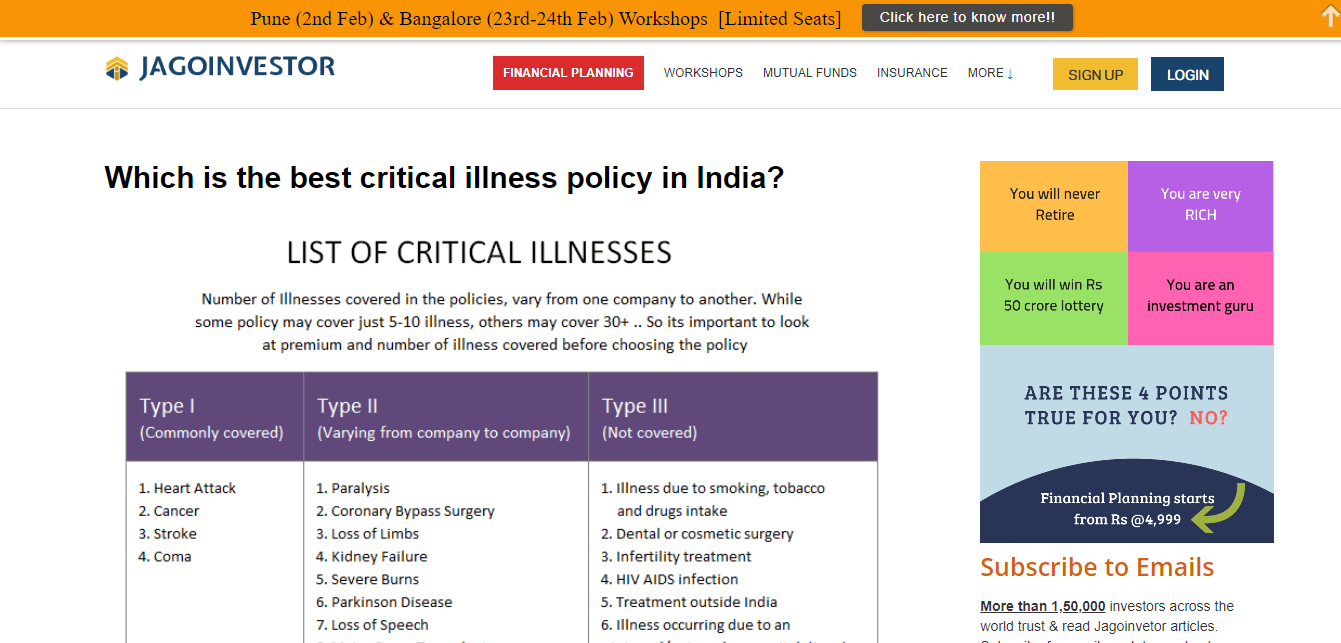 Deepak Shenoy – capitalmind.in
Capitalmind by Deepak Shenoy is the one-stop destination for you to learn everything about investing. According to Deepak, his blog is a comprehensive guide that acts as an unbiased and objective resource for all active investors.
Apart from being one of the top investment influencers in India, Deepak is also a financial analyst by profession, who gives meaningful insights on how to manage your stocks effectively so as to increase your savings and earnings.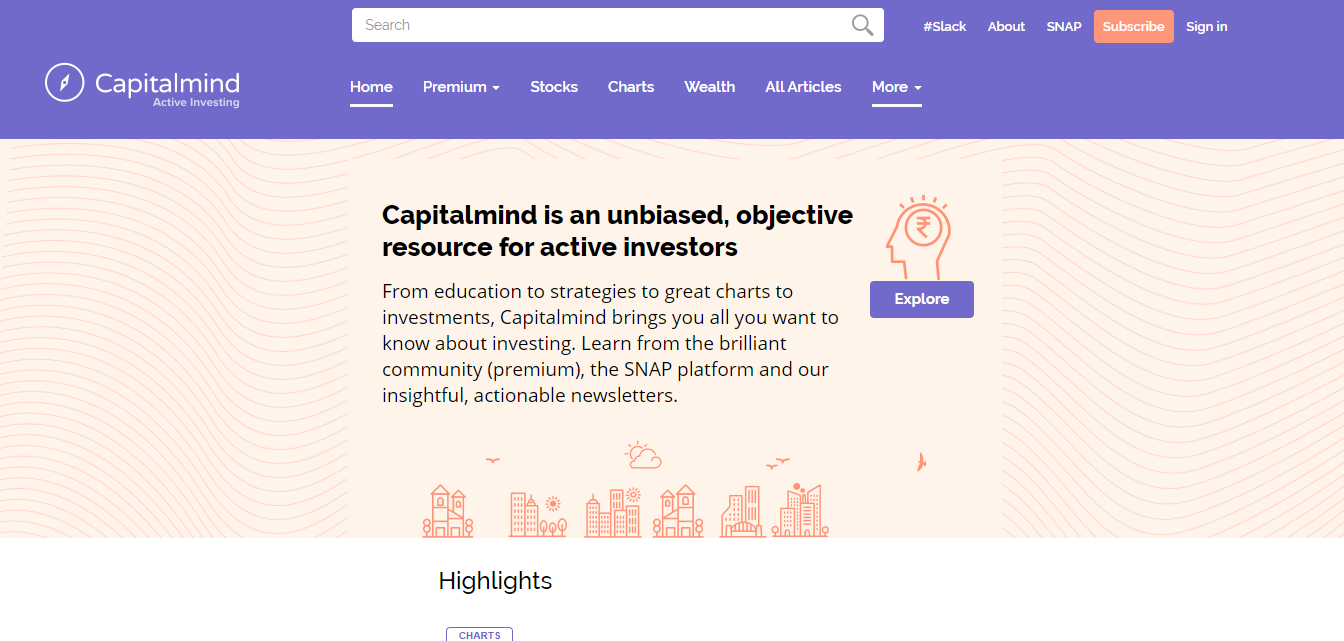 Pardeep Goyal – cashoverflow.in
Amongst the top finance bloggers in India, Pardeep Goyal's Cash Overflow is a great blog if you are looking to manage your funds more effectively and enjoy better financial freedom.
According to Pardeep, an individual can seek financial freedom without compromising on his lifestyle. He is one of those finance influencers who strive to help their readers grow independent and live life to the fullest.
Apart from his blogs, he also provides his readers with insightful guides on how to run a successful online business and earn huge profits.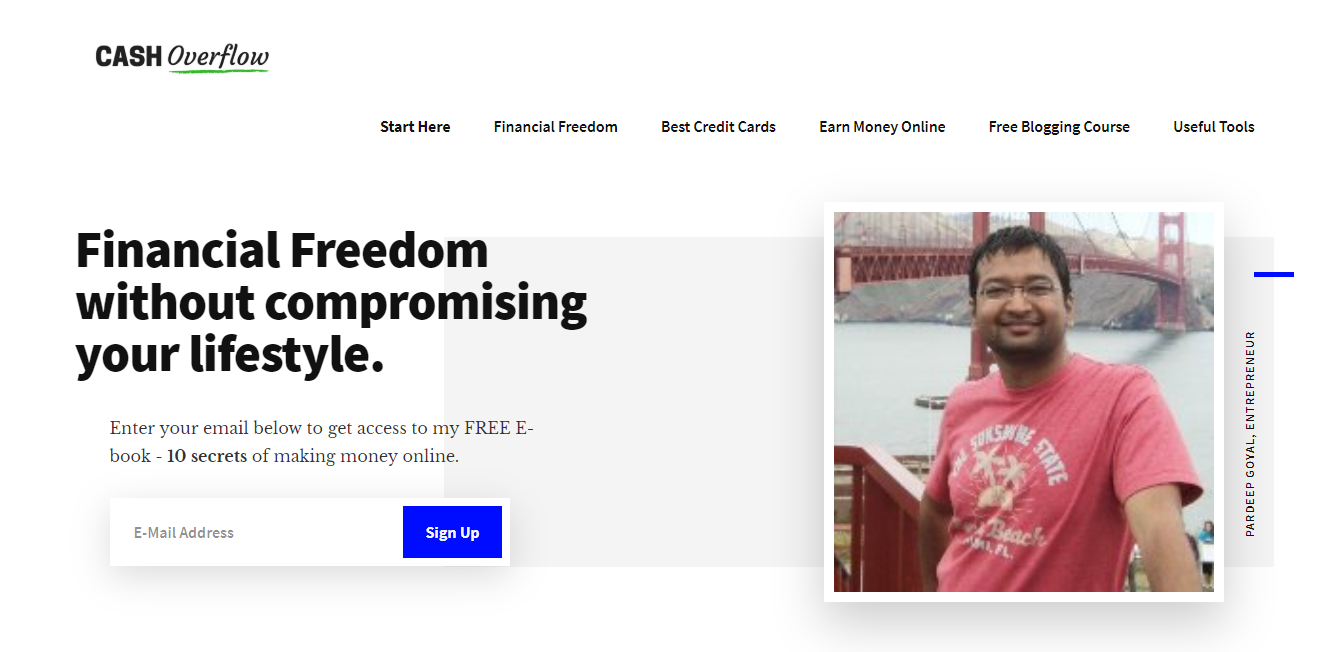 Ramit Sethi – Iwillteachyoutoberich.com
A New York Times best-selling author, Ramit Sethi's blog I Will Teach You To Be Rich is all about money-making. He is amongst the top investment bloggers whose works offer useful hacks to master your psychology and achieve your financial goals within a scheduled time period.
The interactive tools employed in his blogs help his readers to discover their potential to increase savings on a regular basis.
Apart from that, he also provides essential tips on how to improve your negotiation skills and develop a successful online business.
He is definitely amongst the best
finance bloggers in India
that you ought to follow for realizing your money-related goals
.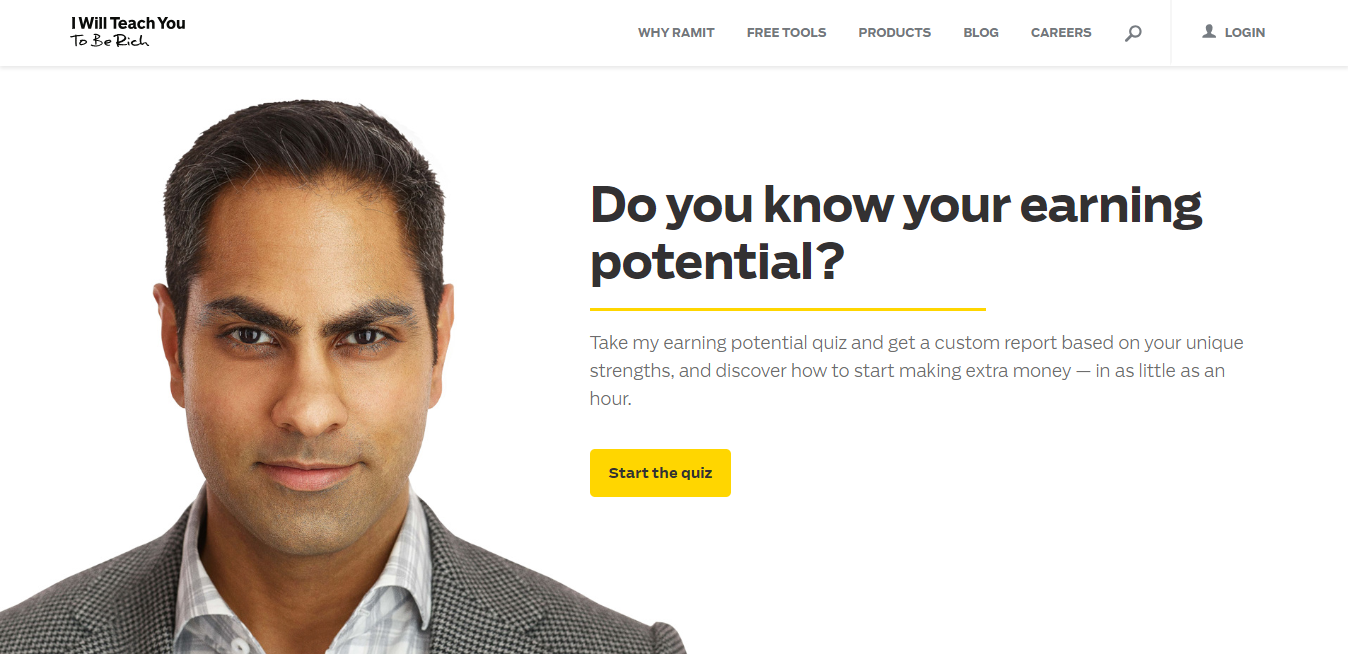 Amit Kumar, ApnaPlan.com
Founded by Amit Kumar, ApnaPlan is an ultimate guide for all your investment needs. From loans and insurance to credit cards and mutual funds, this blog can help you make safe and secure financial investments.
Amit Kumar is amongst the
most influential
finance bloggers in India
who will help you stay updated about the
necessary government regulations in the financial sector.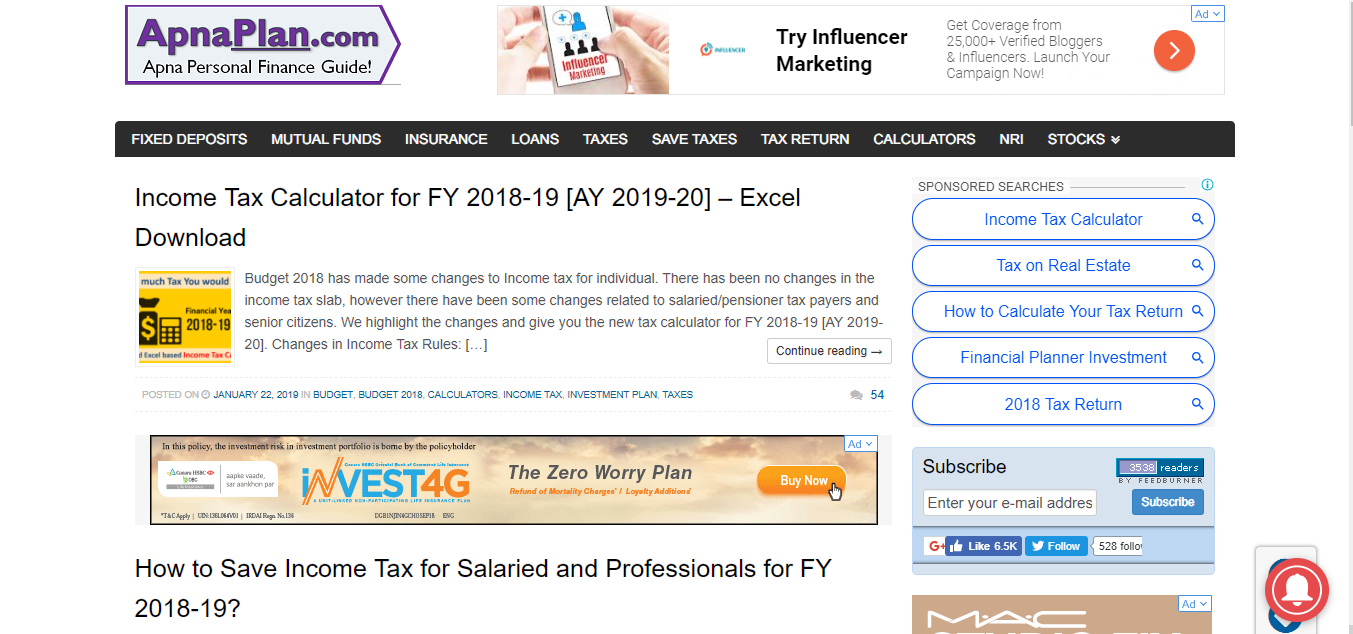 We often wonder why we have to think twice before buying something we really love even though on paper we earn enough to accomplish this task. The reason behind this is that we fail to handle our money in an efficient manner.
The aforementioned list of some of the best finance bloggers in India will help you look at your money matters from a whole new perspective. Heeding their strategies and guides might as well help you realize your financial plans and goals in the near future.
If you are looking for a place to start investments, check out some of the top real estate blogs in India that could help you in your ventures.If you are a brand looking to launch a successful influencer marketing campaign, sign up on Influencer.in and collaborate with the leading business and personal bloggers spread across Delhi, Mumbai, Bangalore, Chennai, Hyderabad and Kolkata. Also, check out our list of top technology bloggers and Instagram beauty influencers in India