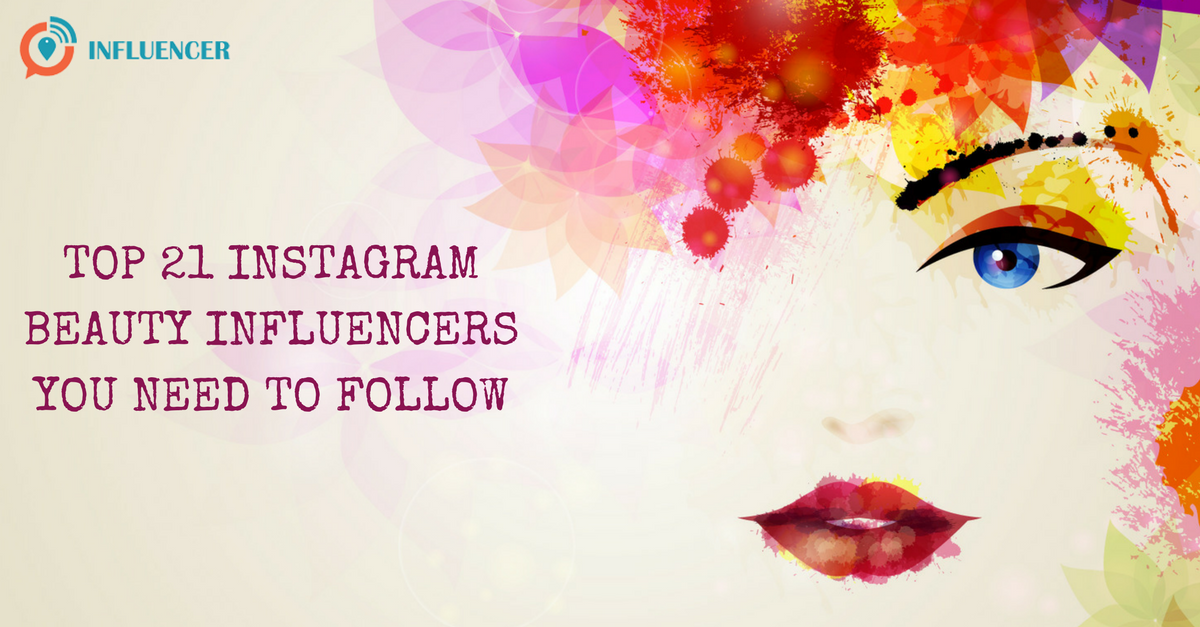 Top 21 Instagram Beauty Influencers to Follow in 2021
Author: Meghana
|
Updated Date : February 21, 2022
With every fashionista always on the lookout for expert beauty advice, we bring to you the top 21 beauty influencers on Instagram, who are the perfect source to help with some great DIY hacks and Know-Hows on almost anything that falls under the category of beauty!
Looking great and feeling great walk hand-in-hand and there can be no better way to learn that than from these 21 beauty bloggers, who have taken Instagram by a storm over the last few years! From mastering the art of Smokey eyes, to the perfect brows and some stunning nail art, these bloggers have turned the beauty industry around by a 360-degree twirl and their profiles are a must visit!
Isabel Bedoya (@itsisabelbedoya)
A 23-year-old beauty blogger, Isabel is known to have nailed the beauty industry spot on! With some of the best make-up videos on Instagram, it is safe to say that this beautiful girl has got some serious skills! Hop by her profile to get a taste of the best there is to offer in the world of beauty!
Number of followers: 2.2 million
Nicol Concilio (@nicolconcilio)
The girl, who sleeps, eats and talks beauty, is here to steal your heart away with some amazing routines. And the best part about it all is that she makes it seem all so easy! If you are looking at learning some of the much-needed beauty hacks, hop onto her Instagram profile and enjoy the treasures she has to offer
Number of followers: 1.2 million
Makeup Shayla (@makeupshayla)
With some of the most-fierce make-up looks of all time, she is called "Shayla" for a reason. Her profile features some of the best make up tutorials for brunettes, making life a lot simpler. Head on to her profile for some of the best Make-up of the Day hacks and inspirations, as she gets us all set to rule the day with the best make up kit ever- Confidence!
Number of followers: 2.5 million
James Charles (@jamescharles)
After being named the first ever cover boy, James has broken all stereotypes and crossed all boundaries with pride, making his profile all the more special for you beauty freaks out there! With his cute-boy charm, James is amongst the first of his kind to rule this industry with some great makeup How-To videos!
Number of followers: 2.3 Million
Maryam Maquillage (@maryamnyc)
Clearly a topper on our list of beauty bloggers! Maryam is a self-trained beauty queen, with some of the best DIY hacks and techniques to look flawless on your big day! With a great sense of fashion and a hand for some of the best beauty techniques, she rules her space like an elegant queen!
Number of Followers – 1 Million
Teni Panosian (@tenipanosian)
Here's another go-to beauty guru – Teni Panosian. She's a pro at achieving flawless beauty looks, mastering the art of a cat eye, and giving us an insight into real-life swatches!
Number of Followers – 597 K
PixiWoo (@pixiwoos)
Sam Chapman delivers video tutorials and posts on everything related to beauty. Her tricks and techniques will leave you in awe as she bags with her some serious experience in the beauty and makeup world, making her a real beauty hero!
Number of Followers – 734K
Irene Sarah (@irenesarah)
Irene Sarah is an inspiration to all you beauty lovers out there! In spite of being a Mommy, her skin shines as bright as a diamond! With wanderlust like no other, photographer and blogger Irene Sarah is rocking the beauty world with every selfie and video that goes up on her Instagram profile!
Number of Followers – 399K             
Aashna Shroff (@aashnashroff)
The Snob Journal – A mix of Beauty, Travel, Fashion, and Panache! The 'IT' girl as we may call her -Aashna Shroff has gained immense popularity over the past few years with her blog featuring travel Vlogs, beauty product reviews and not to forget, some mouth-watering food photography! For the perfect mix of everything that is sure to make you feel beautiful, pay a visit to her Instagram profile.
Number of Followers – 391K
I Covet Thee (@icovetthee)
Created and founded by Alix, I Covet Thee features reviews on all products and beauty favourites from across the industry! Her profile is super fascinating with some great tidbits of beauty and a great insight into the life she's currently slaying in the South of England.
Number of Followers – 169K
Beauty Is Boring (@beautyisboring_)
With Know-How videos and blogs that have all the information on beauty products and make up techniques, here is the one profile that will teach you almost anything relating to makeup! From how to apply that winged eyeliner to Smokey eyes in all colors, Robin Black has it all lined up for you!
Number of Followers – 117K
Deepica Mutyala (@deepicam)
From her contouring hacks to How to apply the perfect red lipstick techniques, we can thank her for it all! Her Instagram profile adds a little bit of the NYC glitter to her videos, making it all the more special for us to watch! Because we all know, the world would not be the same, without knowing how to apply the perfect red lipstick!
Number of Followers – 103K
Corallistablog (@Corallistablog)
Amongst India's top beauty and lifestyle bloggers, Ankita pulls off the Mumbai shimmer in absolute style and elegance, giving us some great tips, reviews, and fun How-To Videos! Ruling the Industry from the fashion hub- Mumbai, Ankita's blog – Corallista is a must visit!
Number of Followers – 98.4 K
The Beauty Look Book (@beautylookbook)
Looking for some great product reviews? Initiated by beauty blogger Sabrina, The Beauty Look Book will give you honest reviews on newly launched products by the best of brands, so, before you plan on buying that product that caught your eye, hop by this blog to find out more on some of the mid-to-high-end cosmetics!
Number of Followers – 80.5K
Tamira Jarrel (@tamirajarrel)
With a demeanour that is super funky, Tamira Jarrel is known for her posts and in-depth reviews on beauty products, and for some of the best tips on how to shape those eyebrows on point!
Number of Followers – 33.3K
Rouge 18 (@rouge_18)
Standing by the philosophy of 'laughter is the best medicine', and in this case the secret to the best beauty as well, Rouge 18, showcases some intriguing makeup Know-How's with a touch of comedy making this profile a lot more special! With a column named, 'Fictionary' Amber invents her own beauty language, and they are as humorous as they are informative.
Number of Followers – 20.1K
This That Beauty (@thisthatbeauty)
As the title goes "ThisThatBeauty", the blog features a little this, a little that, and it all revolves around an obsession with all things beauty! With over 30K followers, Felicia Walker Benson's blog has just the right information and learning you need on beauty.
Number of Followers – 30.1K
Pretty Connected (@prettyconnected)
Keeping her followers connected with the latest beauty products, Pretty Connected, created by Lara Eurdolian is a blog that offers beauty insider tips and event recaps from Lara's adventures through New York City.
Number of Followers – 47.5K
MissPinkShoes (@misspinkshoes26)
A complete package that she is, Sushmita Agarwal has taken the blogging industry in Chennai by a storm and turned it over! Her Instagram profile – Miss Pink Shoes, has it all under one roof! From beauty to fashion, to travel, she has nailed it and continues to rule, with some stunning makeup to go with her styling efforts!
Number of Followers – 14 K
The Sunday Girl (@thesundaygirluk)
With informative reviews on any type of beauty products, The Sunday Girl, is a U.K.-based blog and is all about giving the readers, unfiltered reviews of products, which helps fans appreciate and visit over and over again! After all, as per the Sunday Girl's reviews, honesty is definitely the best policy!
Number of Followers – 28.9 K
She's In The Glow (@shesintheglow)
With her USP being an organic beauty blogger, Annie Atkinson Bodmer believes in the products that bring out the best of your skin! With a neat and tidy Instagram profile, She's In The Glow, is picking up the pace in the world of beauty, and Annie is definitely rocking it through and through!
Number of Followers – 20.1K
With such stunning amazing profiles to visit, taking your fashion and beauty game up a notch just got a whole lot easier! Whether you are a successful Instagram influencer or are planning to increase your Instagram followers using influencers, make sure you pay a visit to these pages for some inspiration on ruling this vibrant social media platform.