Best Real Estate Blogs in India – 2022 Edition
Author: Kruthika Ganesh
|
Updated Date : April 26, 2022
With changing trends in the property market, real estate experts and creators are high in demand and have become a hot topic of discussion. So if you are looking for property bloggers who share the latest updates, news and trends, we have put together a list of the best real estate blogs in India in 2022.
Each of these blogs listed below have been carefully selected based on the following parameters:
Expertise & Frequency of Blogging

Content Quality

Blog Traffic

SimilarWeb Rank
Housing.com is one of the fastest-growing platforms in the online real estate space. Their blog showcases everything from the current happenings in the real estate world to DIY home decors. The forum also features interviews with various real estate experts and influencers in the industry. Visit their blog and stay updated with the latest news about real estate, property investment, housing tips and even interior decor for Indian homes.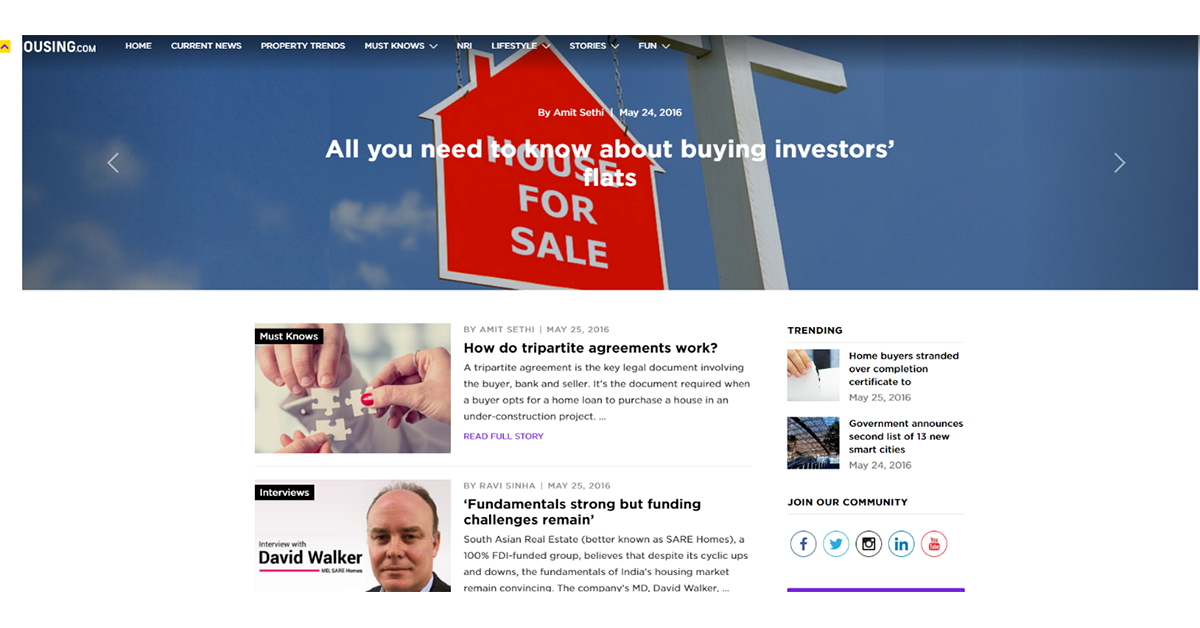 Indiaproperty.com, an online property portal, was established in 2006 with an aim of making the process of buying and selling properties easier. Apart from this major motive, the portal also features some of the best blogs in the real estate industry. These blogs cover the latest trends in the property market, interesting interior décor tips and city-centric information. The cities covered by the portal are Chennai, Bengaluru, Mumbai, Delhi, Ahmedabad, Pune, Nagpur to name a few. Subscribe to their blog and get to know what is going on in your city.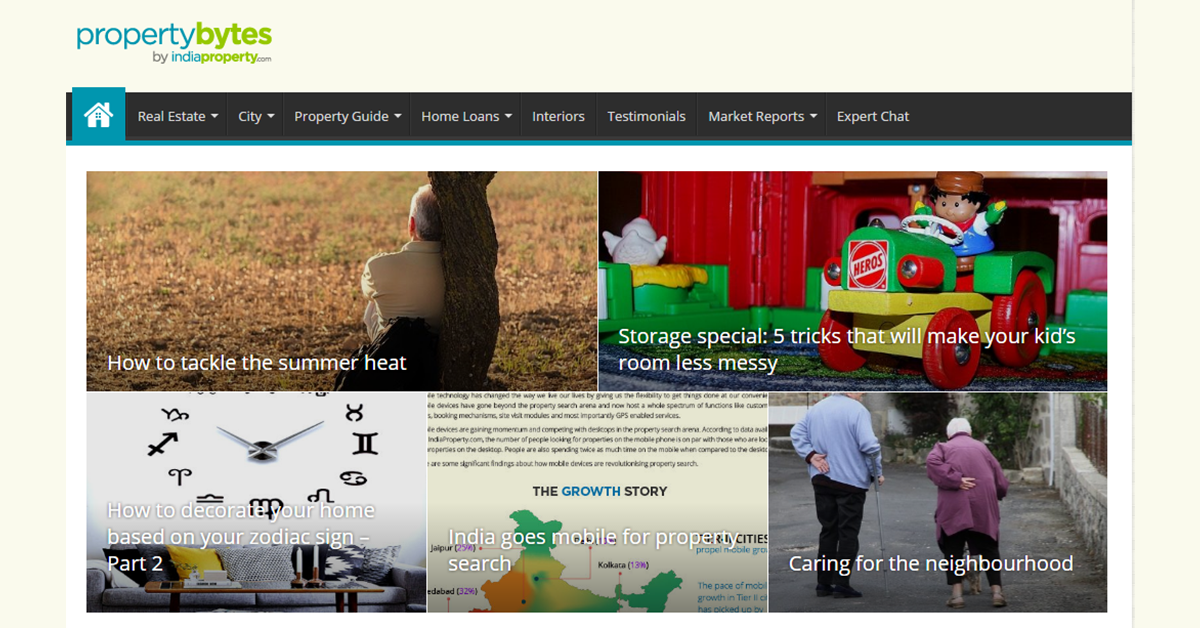 It is a property portal that belongs to one of the most renowned companies, The Times Group. They also offer other services like expert advice, home loan deals, blogs, etc. The blogs talk about real estate and its different aspects. They are also active on Instagram with various reels to scale up their brand and actively engaging with their audience.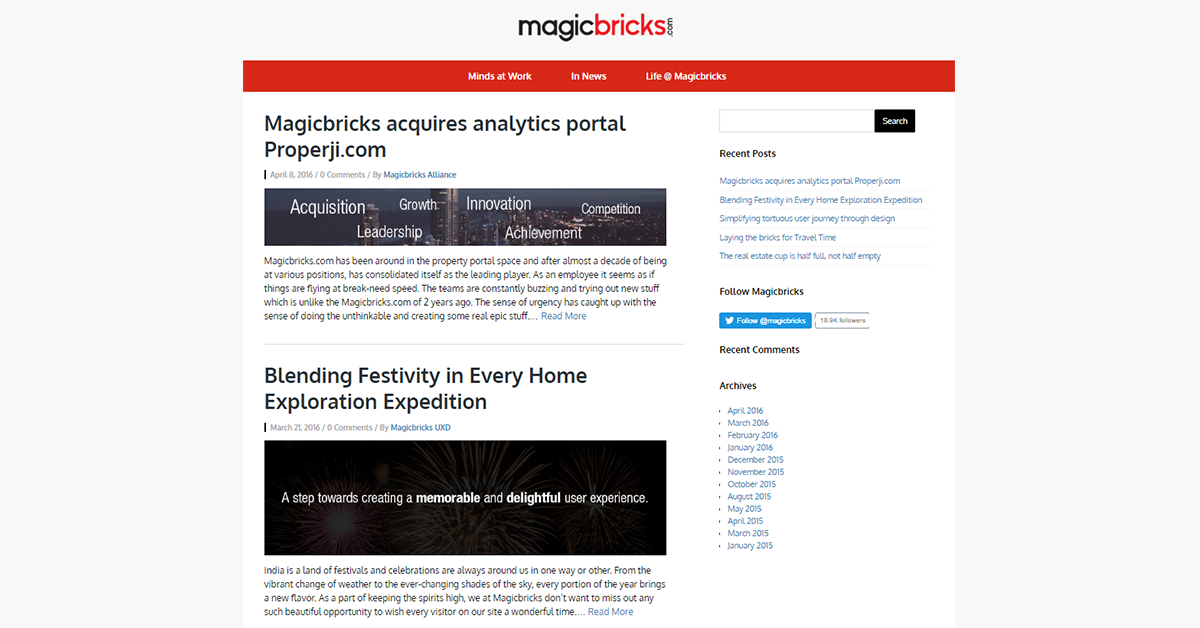 A property forum known for being user-friendly, it caters to home buyers, sellers and real estate professionals. What makes this one of the best real estate blogs in India is that it covers insightful and interesting areas of the property market, rental insights on different cities, Vastu tips and home hacks.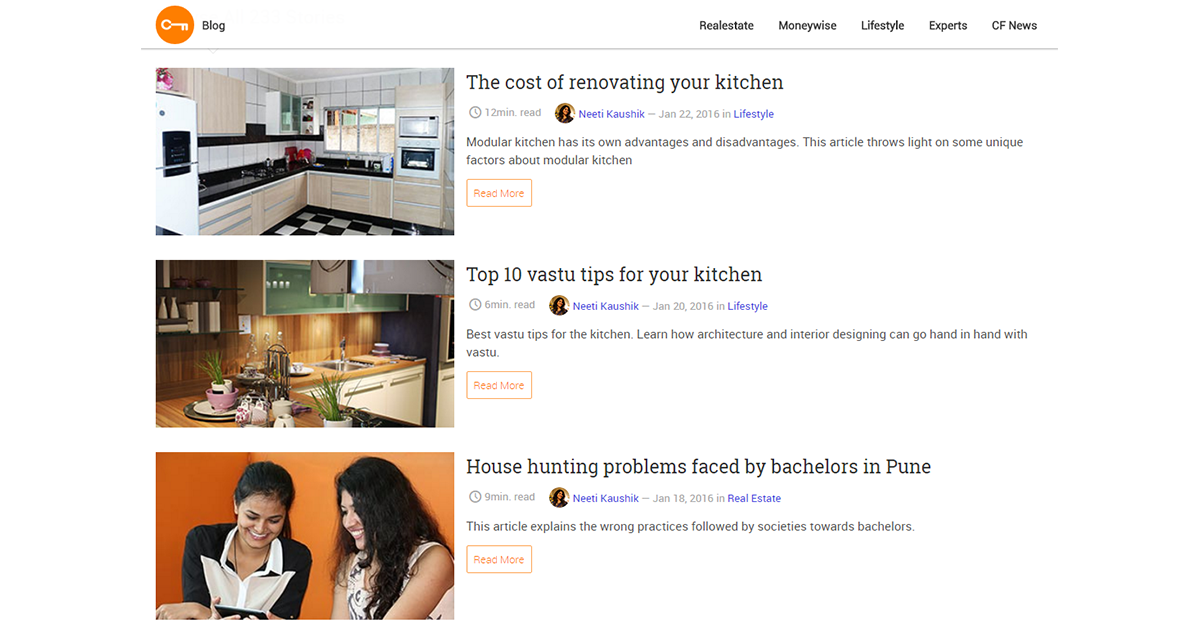 Known as India's hub for real estate related information, it is one of the popular forums in the country. Not only does it focus on the Indian real estate market but also focuses on the worldwide real estate market. The forum features some interesting news and updates on the industry. There are some fascinating facts about the property market featured as well, which makes for an interesting read.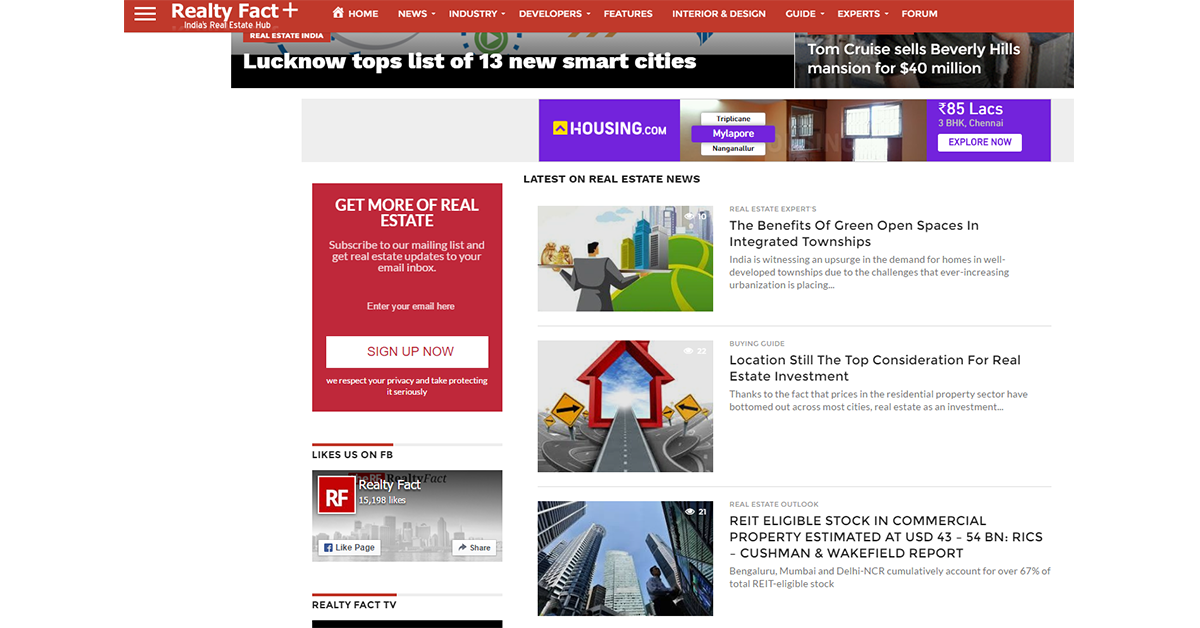 PropertyBlogs.in is a portal for buyers, sellers, investors, consultants/ dealers and other real estate experts in this industry. Each property blogger shares useful reports on market trends, expert real estate advice and investment tips. If you are a real estate enthusiast, you can share your knowledge, experiences & grievances by posting your blogs on this platform.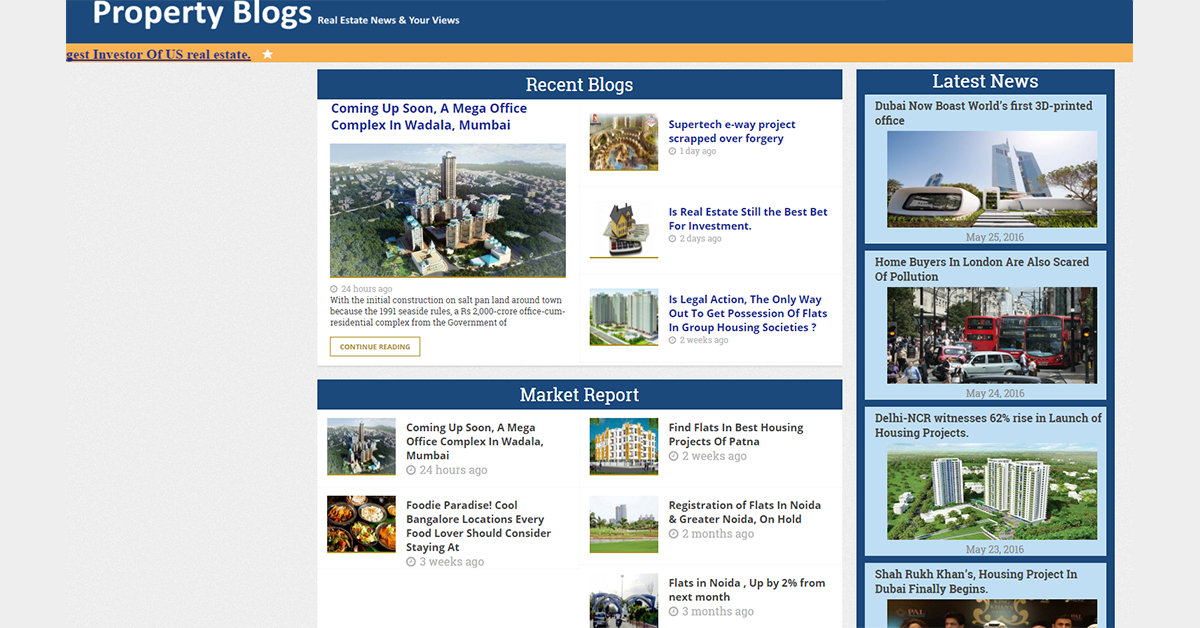 Vikas Rikhye is a realtor and consultant by profession and the founder of "co-ordinates". Vikas is also an avid property blogger who loves sharing his knowledge and expertise on the subject with his fellow readers. Some of his latest blogs include; 'Ways to be a smart investor', 'Living and lifestyle tips' and some articles on the use of solar energy in India.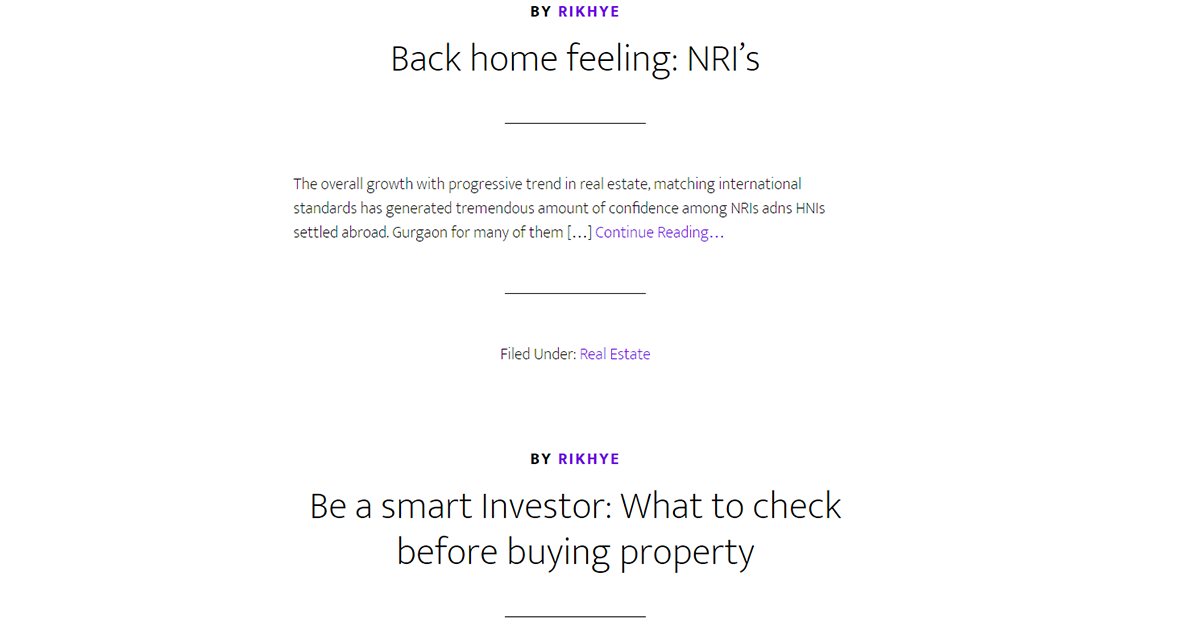 Basavaraj Tonagatti, a financial planner started Basu Nivesh with an aim of educating the users with smart ways to manage finance. Other than financial planning, Basavaraj is a real estate expert who is keenly interested in the real estate market as well. In his blog, he shares information that is beneficial to his target audience like the 'Importance of knowing your credit score,' 'How will the real estate bill benefit buyers,' etc. Read his blog to get all your property investment doubts solved.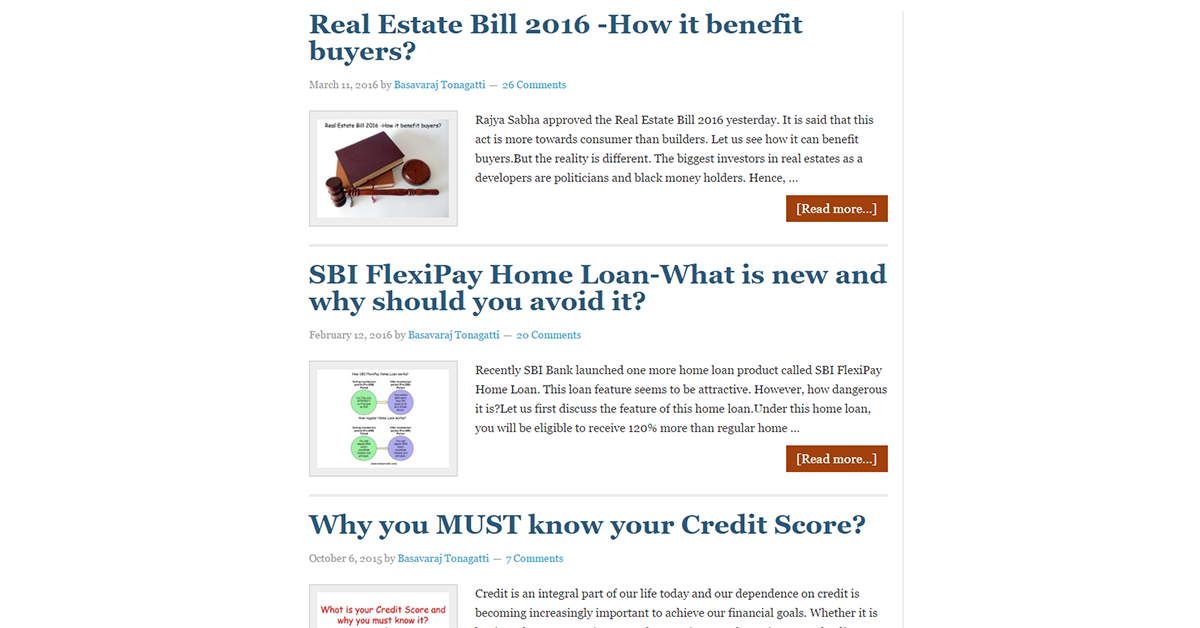 Casa Grande is one of Chennai's real estate giants started in 2004. Their blog consists of articles on different aspects of the property market including home décor trends and spotlights of upcoming areas in the city and a guide to buying a property, etc. If you are even considering becoming a blogger in the real estate industry, then reading and analysing blogs by Casgrande should be an important step.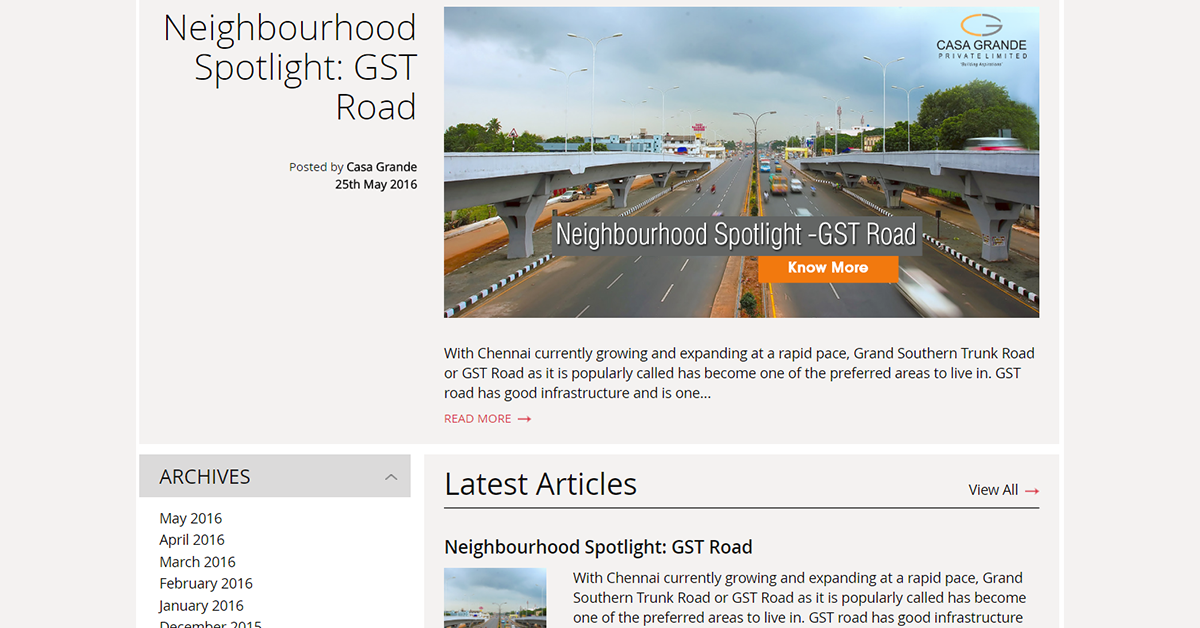 Conclusion
Before making your decision of buying a property or deciding on which real estate property to buy, make sure to read these best real estate blogs in India in 2022. All the blogs are written by professionals and influencers in this field.