A beginner's guide to start vlogging using mobile phones
Author: Pooja Manoj
|
Updated Date : February 24, 2022
Blogging in the form of a video is called vlogging. The purpose or objective behind a vlog varies from one individual to another. While some people start vlogging as a hobby, some use vlogs to make money by selling their ad space and eventually aspire to become a YouTube partner. To start vlogging, you don't require a powerful video camera or a DSLR. All you need is a smartphone with a good camera quality. If you are a beginner looking to start a YouTube channel, here are a few important vlogging tips that you need to keep in mind:
Identify your niche
Before you venture into starting your own vlogging channel, it is important to identify your niche or area of expertise. As a first step, you can probably make a list of your hobbies and interests. While it is ideal to choose a niche that you are passionate about, it is also important to take a look at the most trending topics on the Internet. You can also undertake a research on most popular vlog subjects and base your channel on any particular aspect of that subject. If you want to grow your subscribers, you need to keep a close tab of your niche and watch out for the latest trends.
Create your own vlogging strategy
For creating an unique vlogging strategy, you need to understand the three different types of vlogs:
Informational
These type of vlogs are also known as talking head vlogs in the sense that a person sits in front of a camera and talks about a subject or a topic. Such a vlog is mostly informational in nature.
Demonstration
Also known as How-to, this is a vlog used to demonstrate an action. Ideally, these vlogs tell the audience how to use a product. Unboxing videos are another popular form of vlogs that come under this category.
Reality
They are vlogs which are shot outside a studio space. Travel vlogs are a great example of this kind.
They are vlogs which are shot outside a studio space. Travel vlogs are a great example of this kind.
One of the most important vlogging tips is to chart out a rough draft of your script taking into consideration factors such as your skills, knowledge and actions. Although most successful vloggers keep it natural without any artificiality, it is always important to have a well-written script to ensure that you don't miss out on anything. In case you are doing demonstration vlogs like DIY hacks, you can prepare a list of props to save time and efforts.
Choose your vlogging platform
When you think about vlogging platforms, the first one that comes to mind will be YouTube. Recent statistics suggest there are about 1 billion internet users who consume YouTube videos on a day-to-day basis. This means that the user-base of YouTube accounts for about one-third of the total internet population. You can also explore other vlogging platforms with considerable viewership such as Vimeo, Veoh, Dailymotion and Metacafe.
User-friendly apps for creating high quality videos
You can create incredible videos for your vlogs even if you are not a professional photographer and videographer. All you need to do is install a high quality video creation mobile application. Here are a few commonly used video creation platforms:
Cinema FV-5
This is an excellent video recording app that offers you a plethora of control settings. The most striking feature of this app is that it is extremely user-friendly when it comes to adjusting aspects such as ISO, white balance and exposure of your video. You can also see other features such as video resolution, focus mode and frame rate using Cinema FV-5.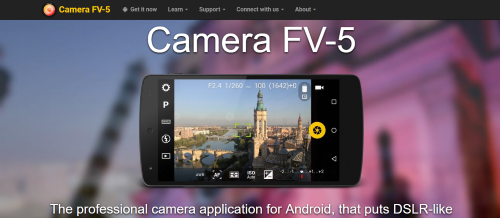 FX-Guru
If you are looking to make creative videos with cinematic effects, then FX-Guru is a great tool to incorporate horror and sci-fi special effects. Once you download this app on your phone, you will have to configure your phone camera according to the video layout settings of FX-Guru. The best part of this app is the presence of Virtual Decals which will help in aligning in your shots in no time.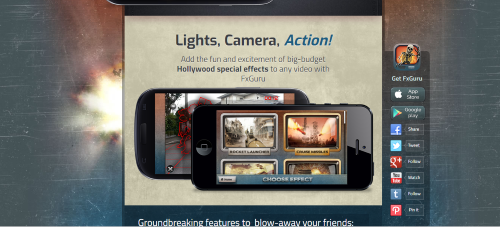 Easy video editing softwares
Quik video editor
Quik by Go Pro is one of the top rated video editing platforms available for IOS and Android. What is unique about this app is that you can directly import the photos and videos from your gallery, Google Photos and Facebook. You also have the option to individually crop and edit photos and videos with the necessary filters and VFX effects.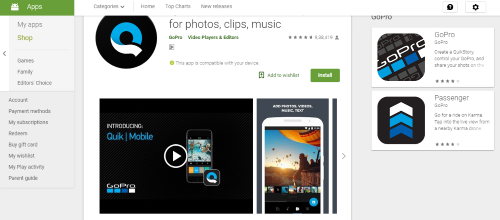 Magisto
Magisto is yet another video editing app that offers step-by step instructions for video creation using a tile interface. After choosing your photos and videos, you can insert an appropriate filter and sound track. Also, there are easy mechanisms to crop the length of the video.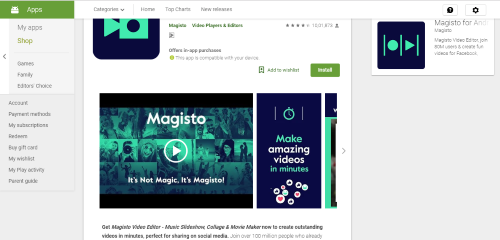 Vlogging can be a great influencer marketing tool for brands to connect with their audience at a more personal level. The greatest advantage is that vlogs can be a great tool to increase your brand reach by offering your customers a combination of information and entertainment.
Looking to create an influencer marketing campaign on YouTube? Head out to Influencer.in and collaborate with the leading YouTube influencers in India.
___noise___ 1000