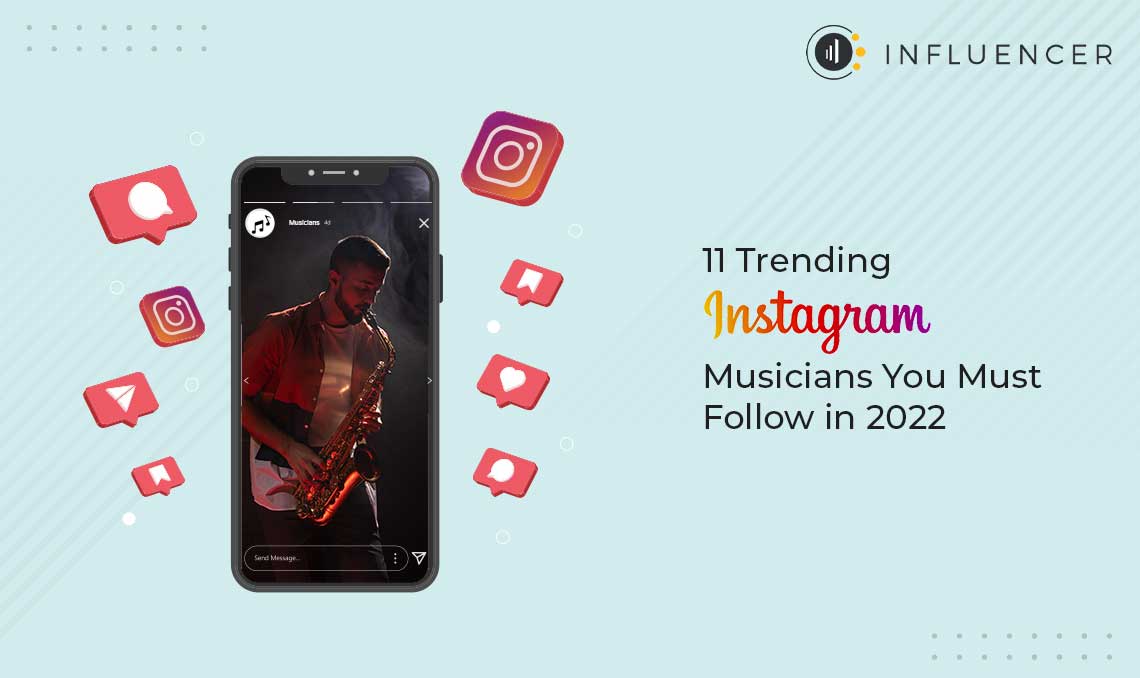 11 Trending Instagram Musicians You Must Follow in 2022
Author: Sayantan Rudra
|
Updated Date : May 25, 2022
Be it a stressful day at work, a happy moment in life or another new day filled with excitement, we always resonate with good music to complement these moments. And, that's what makes an Instagram musician such a loved influencer across all sections of society.
Whether you're a micro-influencer looking to collaborate with other Instagrammers or a brand looking to leverage influencer marketing strategies, an Instagram musician, has a lot to offer to your cause.
Also Read: Top 20 Instagram Influencers to follow in 2022
What's more, these music creators have won the hearts of not only millions of Indians but have also fanned out their reach throughout the globe. This is thanks to them breathing life into vintage collections, recreating existing melodies with their special touch or writing songs relatable to the current society.
This development now presents an opportunity for brands to leverage these influencers and personalize interactions with their target audiences better.
Did you know that 63% of Indian consumers prefer personalized marketing campaigns done by brands?
Realizing this trend, we have curated a list of the top 11 Instagram Musicians that you should consider for your brand strategies in 2022
Saheel Music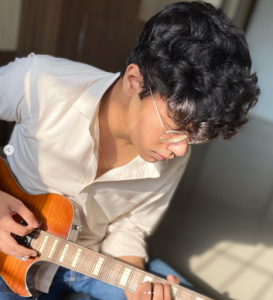 Source: Instagram
Instagram- @Saahellmusic
Followers: 165K
YouTube- Saahell
Saheel has been famous for a while with the Indian mainstream audience by his charismatic voice. He is a 19-year old energetic Instagram musician with a very well-curated feed full of simple musical videos. He has gained a lot of attention for his trending tunes on Instagram recently.
Rahul Krishnan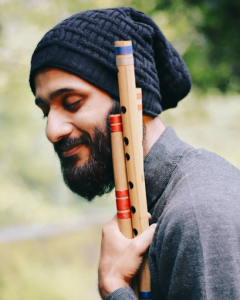 Source: Instagram
Instagram- @rahulkrishnanmusic
Followers- 183K
YouTube– Rahul Krishnan
Rahul is a fusion artist, known for his experiments with Flute music. He is known for his creation of soulful tracks and also experimentation with EDM tracks with flute music. His trending tunes on Instagram could be used as background scores or as fillers in music.
Akanksha Sethi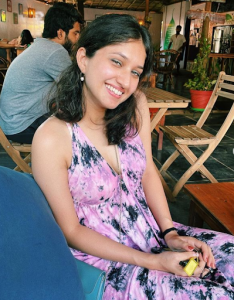 Source: Instagram
Instagram: @akanshasethimusic
Followers: 101K
YouTube- Akanksha Sethi
Akanksha Sethi is a young Instagram musician from India with a 101K strong following. This Lucknow-based music creator was initially sceptical about releasing her own music up until 2020 when she released her song 'Thoda Sa Theher' that got nationwide traction thanks to her soothing and melodious voice. Akanksha plays the Ukulele which compliments her poised voice. She is also known for some of her trending songs in Instagram that people groove to!
Vineet Singh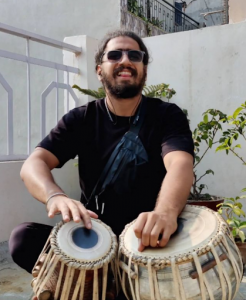 Source: Instagram
Instagram: @bang.it.paaji
Followers: 66.3K
YouTube– Bang It Paaji
Vineet is a packet of energy, who is known for his lively and energetic content. He is a music creator with instrument-centric songs that involve dhol and tabla as the base thereby, increasing the level of energy in all his musical pieces. His content can be used as background music for any party track and goes best with fast-paced Punjabi or Bollywood music.
Anumita Nadesan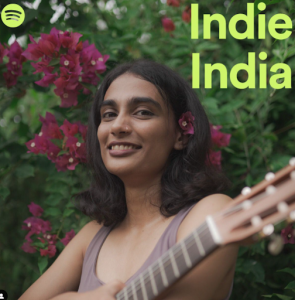 Source: Instagram
Instagram: @anumita.nadesan
Followers: 265K
YouTube- Anumita Nadesan
Anumita is a Carnatic Music fusion artist, known for her experiments with Classical Music. She scaled to the ranks of a prominent Instagram musician when her Jashn-e-Bahara took over 5.9M hearts on Instagram and the track was one of the most trending songs in Instagram reels for over 2 weeks. More than 50 thousand people used her soulful voice to make videos.
She is definitely amongst some of the top song creators that you should follow and collaborate with!
Janani Sings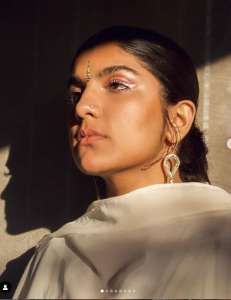 Source: Instagram
Instagram: @jananisings
Followers: 136K
YouTube: Janani Sings
Janani is a well-known Instagram musician with a 136K strong following. She is well known for her incredible song covers and bold voice. Her "No, I don't believe in soulmates but, …" was amongst the most trending songs on reels with a viewership of about 13.9M and 1.1M likes. She also makes a lot of unplugged songs and covers that can touch your heart!
Also Read: Using Reels on Instagram to Scale Your Brand
Cinnamon Sandhu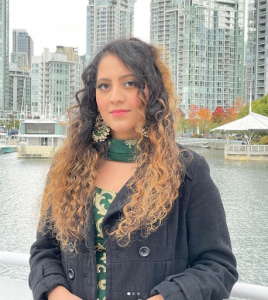 Source: Instagram
Instagram: @cinnamnsandhu
Followers: 63.9K
Youtube- Cinnamon Sandhu
Although born and brought up in Canada, Cinnamon never stops surprising everyone with her melodious Punjabi voice. This Instagram musician is known for one of the most trending songs on reels, 'Surma' which got traction of more than 8 million views. Her unique sense of style and fashion gives her an edge over other Instagram singers!
Vipasha Malhotra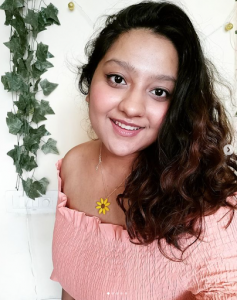 Source: Instagram
Instagram: @vipasha.malhotra
Followers: 6.1K
Youtube- Vipasha Malhotra
Vipasha is an artistic being, besides being an Instagram musician, she is a comedian and a writer as well. Her recent composition – the Hindi version of Aurora's Runway turned out to be the most trending song on Instagram, so much so that Norwegian sensation, Aurora herself connected with her to listen to the whole composition!
She plays the Ukulele and promotes body-positive fashion culture too!
Akshath Acharya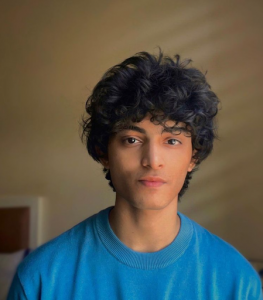 Source: Instagram
Instagram: @akshathacharya
Followers: 54.3K
Youtube-Akshath Acharya
21-year-old Mumbai-based Instagram musician Akshath is an inspiration for all the youngsters. His style is acoustic music that connects directly with the soul. He plays the guitar and completely nudges everyone with his aura. His trending audio on Instagram, "Aao na" melted numerous hearts online!
Smriti Thakur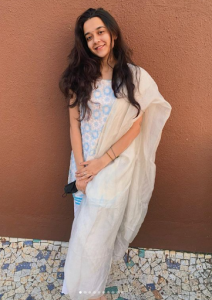 Source: Instagram
Instagram: @smritimusic
Followers: 33.6K
Youtube- Smriti Thakur
Smriti has a really breathy voice, her style is mostly soothing, and reprises versions of songs. This Instagram musician is also well versed in playing the guitar and in addition to her melodious voice adds a tint of love to her content. Delhi-based Smriti has gained about 33.6k followers and is still scaling greater heights.
Raman Sharma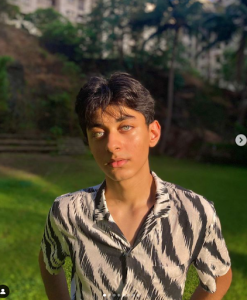 Source: Instagram
Instagram: @thisisramansmusic
Followers: 88.5K
YouTube: thisisramansmusic
A young Instagram musician, Raman is known for one of the most trending songs on Instagram, his "Tu jane na" cover. This masterpiece got a viewership of 2.6M and 252 likes on Instagram. This Instagram singer is also a fun-loving individual who also posts stories and pictures of his trips and fun memories for his viewers to enjoy!
On That Note!
Music and melodies are constant companions and the best means to personalize with your audiences. When brands connect with their audiences through things that they hold dear, they are more likely to have a soft corner and some sense of loyalty for such brands.
Collaborating with an Instagram musician is a great way for a brand to tap into not just their own niched audience but the entire following of that particular Influencer.
Thus, leveraging this prospective audience and incorporating the craze of such song creators can be a great way of personalizing your brand campaigns. Moreover, jumping on to trending audios on Instagram and interacting with your target audience is a great way to connect with your audience. It helps you convey how much you value their support, thereby opening up options for a more personal and harmonious relationship with them!
Having said that, let us know who are some of your favorite music creators on Instagram in the comments below!