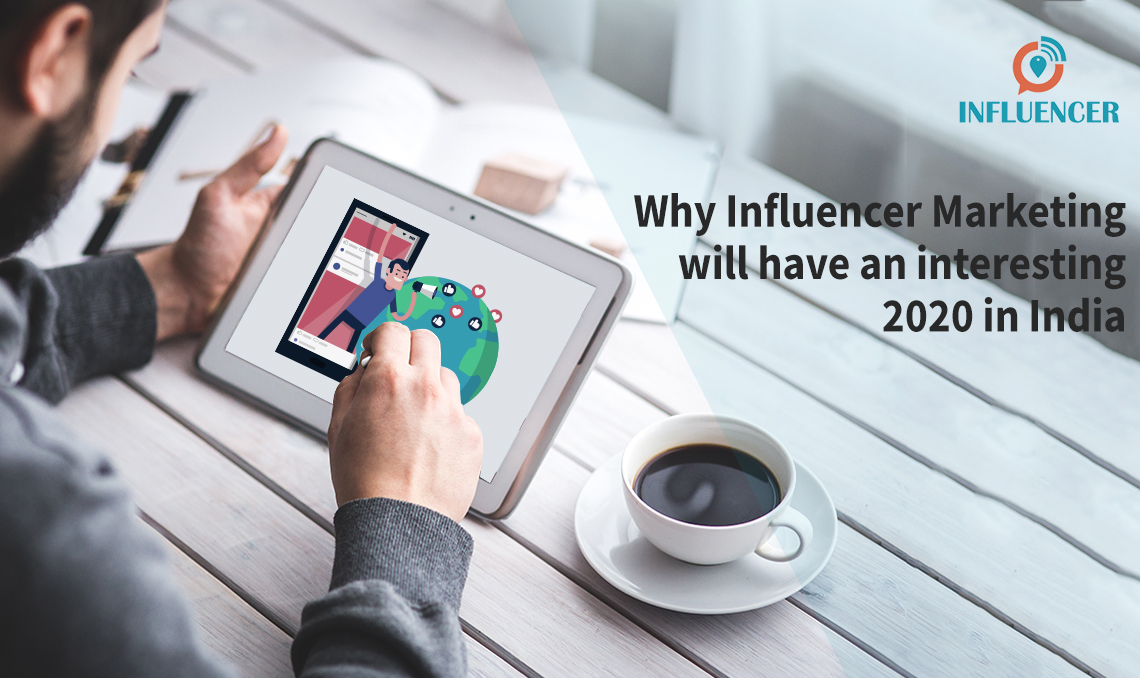 Why Influencer Marketing will have an interesting 2021 in India
Author: Amith Shetty
|
Updated Date : February 21, 2022
The Premise
In marketing it is a well known fact that consumers would devote their time ergo their hard earned money to a product/brand which they trust. In order to make the problem statement simpler few marketers got together and realized that the easiest way to achieve someone's trust is to assign a person whom their consumers can relate to or trust with their life savings as the face of the brand – and boom, the concept of Influencer Marketing was born. From the conceptualization of Santa Claus by Coca-Cola to using the king of pop in Pepsi commercials to the plethora of mini and micro influencers promoting a number of products today, influencer marketing has seen its share of changes. But one thing has remained constant – It is still the darling of marketers. A lot of brands who were actually against the idea of influencer marketing are slowly warming up to the reality of Influencer Marketing since the uprise of newer social media platforms. Here's the catch though – all's not well in paradise!
Act I
ByteDance's TikTok has taken India by storm and has provided access to a part of India which digital marketers have coveted for ages – The untapped Tier 2 and Tier 3 cities. However, TikTok is not the only social media platform which has unlocked rural India. ByteDance's another short video sharing platform Helo and the Indian social media app Sharechat also have a considerable number of active users in their kitty. While TikTok has close to 200 Million active users to its name, it's sister company Helo has more than 50 Million active users. Twitter has invested in the social media app Sharechat which actually started operating way back in 2015 before both TikTok and Helo came into existence. Today, Helo has close to 60 Million active users.
One may ask, but why is there a sudden surge of these video sharing platforms?
The answer is simple:
Short form videos are the next best thing after the chickenpox vaccine

These video sharing platforms support more than 15+ Indian regional languages

And third and the probably the biggest factor

– Influencers
There is a plethora of content available on these platforms, content which was not just created out of thin hair but carefully structured by influencers who put it out there so that it starts a loop and creates more content. These influencers don't just post their content on a single platform like TikTok, they make it a point to cross-post it on all the platforms where they are present and promote it too in order to bring users on the original platform. TikTok, Helo and Sharechat recognize the importance of influencers who use their platform to attract more users and therefore incentivizes them for the content they create.
TikTok has various tiers in which it incentivizes influencers for creating content. The payout in these tiers range from $250 to $1,750 depending on the pull of the influencers to attract users. TikTok however has not rolled out this service to all the video creators on the platform, this is offered to only top 10% of the Indian influencers present on the platform
While TikTok incentivizes influencers to create more content and cross promote it, platforms like Helo and Sharechat are actually paying users to refer their friends and family to the platform. Helo and Sharechat offer to provide Rs. 10 and Rs. 15 respectively for each user referred on the platform. While Helo promises to offer more money to users who engage more deeply on its platform, Sharechat will provide scratch cards to its users to win more money.
There is also a stable rise in the popularity of a platform called YY in China which has taken influencer incentivisation to new levels. This platform allows users to give streamers virtual prizes which they can later cash out. YY has recently completed full acquisition of Bigo – a leading mobile live streaming community to show your talents and meet interesting people. 
Act II
While the newer social media platforms want to onboard as many as big influencers possible, the folks on the other end of the bell curve have a different problem to solve. A recent study showed that the Facebook owned platform Instagram has as many as 16 million fake accounts on its platforms. These fake accounts are used by influencers to artificially lift the vanity metrics which marketers look for while choosing influencers. So, if in the recent months you did a micro influencer activity and didn't get the desired engagement , the platform is not to blame!
Instagram has taken stern steps to curb this issue by starting to identify and deactivate fake accounts. They also went one step further and made a bold decision, one that actually shook the social world. In late 2019, Instagram decided to drop the like count on its posts altogether, in fact they have already started implementing it on a select group of users. It will now be interesting to see how many influencers will survive this test by Instagram. The upside of removing the like button however according to some marketers is that it will help in the identification of influencers who get deeper engagement even without social validation. Influencers who have risen to the stage organically also shouldn't be affected with this change by the platform
The social media giant Facebook, which started it all is facing a problem which it never expected to encounter – Facebook is struggling to bring video creators on its platform. The reason for this? Same as the reason for almost 99% problems in the world, Money! Content creators feel that the monetization program started by Facebook doesn't actually benefit them and that they earn more by doing less on platforms like TikTok and YouTube.
The Twist
I'm sure we all are familiar with Gandhari – the wife of Dhritrashtra who covered her eyes throughout her life as a sign of dedication and love to her husband. Now imagine if she had just removed her blindfolds! She could have stopped the entire injustice and put an end to the saga then and there. Well, something similar has happened, both marketers and the government have lifted their blindfolds and are calling out the influencers' fraud.
Markets have started auditing the influencer profiles harder than ever before to select the most legitimate influencer for their brands. Various mechanisms are also in place which vet the number of genuine followers an influencer has along with the number of brands they endorse. Endorsement of multiple brands by an influencer is also a problem for brands as it creates a clutter in the consumer's mind and brands don't like to be associated with such influencers. 
The Advertising Standard Council of India (ASCI) has also spotted the lawless nature in which influencer marketing works in the country and are looking at the international best practices to regulate it better. India's influencer market is anywhere between $ 75-$ 150 million annually at present which has so far been outside the purview of ASCI's regulation. Regulation is also the need of the hour as it will protect the consumers interest at large and would help them make an informed decision before selecting any brand.
The Aftermath
So on one end of the spectrum we have platforms like TikTok, Helo, Sharechat and YY that are incentivizing influencers for their continued support while on the other end we have a platform like Instagram which has decided to remove the like button, throwing influencers into a spiral. Adding to  the twist is the cognizance of ASCI and marketers who are constantly getting more educated on how to select the best influencers.
Influencer marketing in 2021 in India would surely be an interesting space to watch!