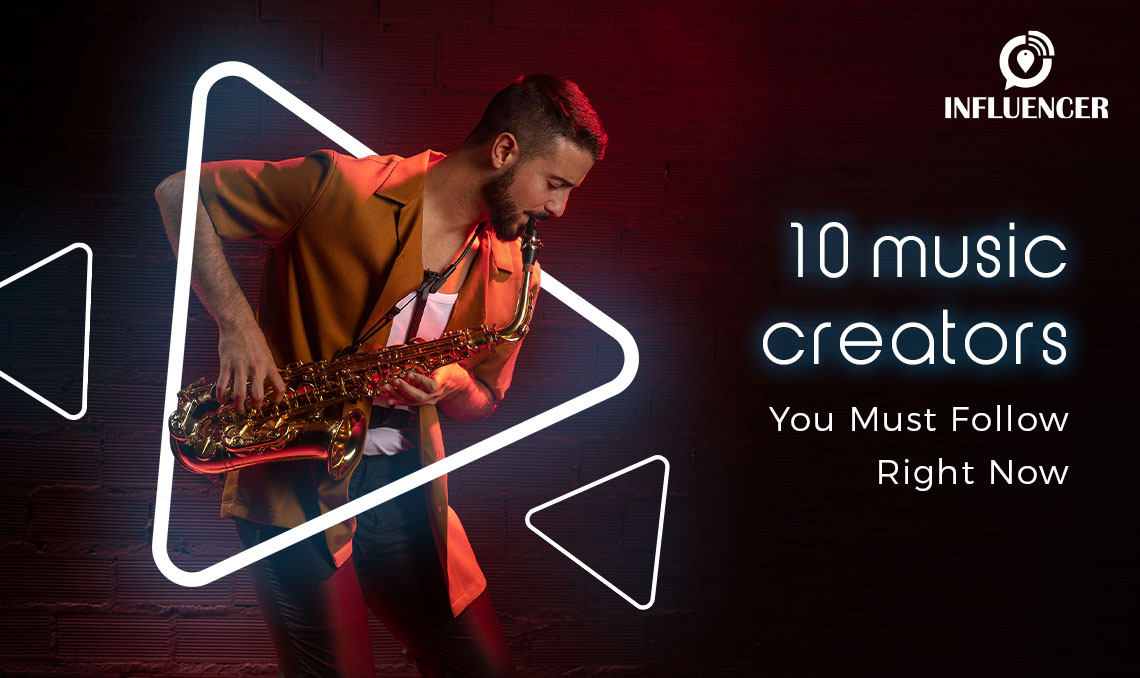 10 Trending Music Creators you must follow on Instagram
Author: Sayantan Rudra
|
Updated Date : April 27, 2022
You're probably always seeking fresh and exciting ways to check out new music and become engaged in the music as an artist or music enthusiast. With the growing popularity of social media sites such as Instagram, there are more and more methods to stay connected to all of today's new music and up-and-coming musicians all around the world.
From flute to guitar and dhol to ukulele we have catered these amazing and booming stars for you. With that in mind, we've compiled a list of 10 Instagram music creators you should follow on Instagram.
Youtube- Saahell
Saheel has been famous for a while with the Indian mainstream audience by his charismatic voice, He is a 19-year old energetic musician and has a very well-curated feed full of simple musical videos. He has gained a lot of attention for his skills in the last 9 months. 
Youtube- Rahul Krishnan
Rahul is a fusion artist, known for his experiments with Flute music. He creates some soulful tracks which directly connect with the heart. Also, Rahul can create some amazing drops in your EDM tracks with flutes. His skills could be used as background scores or as fillers in some music. 
Youtube- Akanksha Sethi 
She is a young and optimistic singer from India. The Lucknow-based Akanksha Sethi was initially skeptical about releasing her own music up until last year, it was when she got on board one of guitarist Ehsaan Noorani's Instagram live sessions during the lockdown that things changed. Akanksha plays ukulele which completely goes with her poised voice. 
Youtube- Bang It Paaji
Vineet is a packet of energy, his content is so lively and full of enthusiasm. He plays dhol and tabla as an instrument which increases the level of energy in any event. His content can be used as background music for any party track and goes best with fast-paced Punjabi or Bollywood music. 
Youtube- Anumita Nadesan
Anumita is a Carnatic Music fusion artist, known for her experiments with Classical Music. Her Jashn-e-Bahara took over 5.9M hearts on Instagram and the track was trending in reels for over 2 weeks and more than 50 thousand people used her soulful voice to make videos. 
Youtube- Music Virgo
Ishika has a light voice that easily moves with the pitch, Her melodious voice on 'Biography' with Mix Singh charmed people out of their senses, resulting in getting over 1 million views on youtube in 1 month. 
Youtube- Cinnamon Sandhu
Born and brought up in Canada but still Cinnamon never stops surprising everyone with her melodious Punjabi voice, her soothing voice is all over Instagram after her 'Surma' reel with more than 8 million views. 
Her style gives her an edge from the herd. 
Youtube- Vipasha Malhotra
Vipasha is an artistic being, besides being a singer she is a comedian and a writer as well. Her recent composition – the Hindi version of Aurora Runway highlighted her work on social media. 
She plays ukulele and promotes body-positive fashion culture too. 
Youtube-Akshath Acharya
21-year-old Mumbai-based musician Akshath is an inspiration for all the youngsters. His style is acoustic music that connects directly with the soul. He plays guitar and completely nudges everyone with his aura. 
Youtube- Smriti Thakur
Smriti has a really breathy voice, her style is mostly soothing, and reprises versions of songs. She also plays guitar to add a tint of love to her content. Delhi-based Smriti has gained more than 20k followers in the last year. 
Who are some of your favorite music creators on Instagram? Let us know in the comments below!