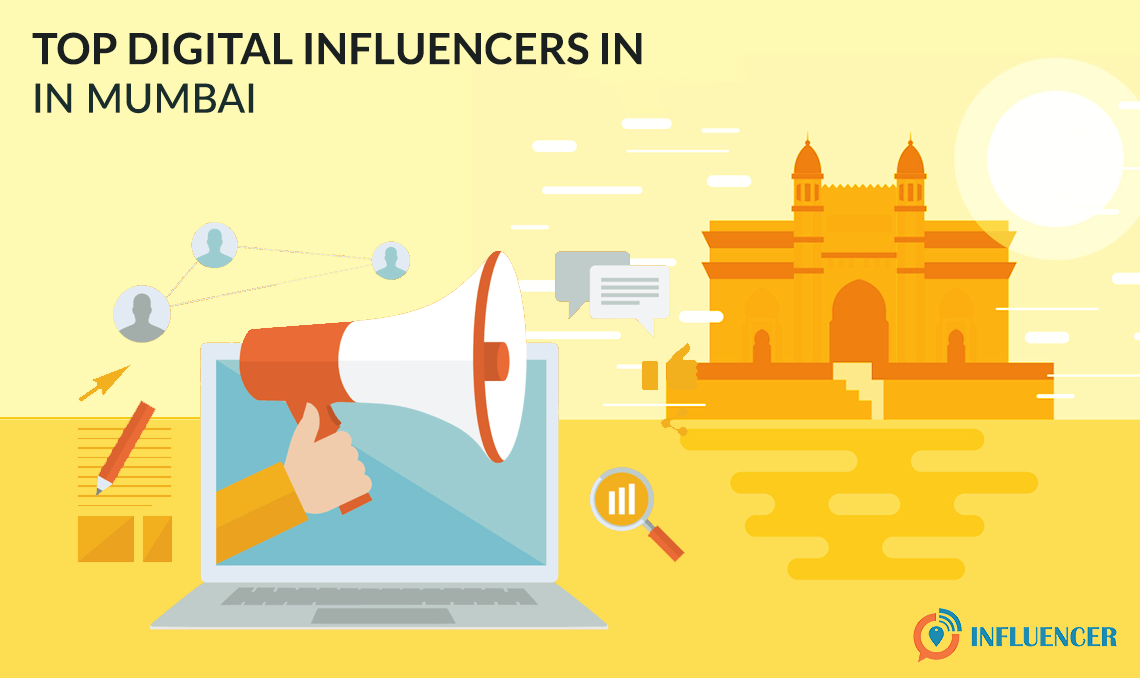 Top Digital Influencers in Mumbai
Author: Srilakshmi Indranesan
|
Updated Date : February 21, 2022
In the recent few years, more and more companies are moving towards influencer marketing for their business. From blogging to vlogging, from Twitter to Instagram, digital influencers have been assisting businesses to create brand awareness.
No matter whether you are looking to follow Mumbai-based influencers to know about the trends or looking to collaborate with them for your business, here is a list of top digital influencers in Mumbai who share their expertise in various niches. The list of digital influencers is curated based on the number of posts they write, the quality of their posts, blog readers' engagement level, and the social media metrics.
If you want more insights on how to leverage influencer marketing and digital marketing for your brand, please do read our book on digital marketing insights, which can be purchased on Amazon.
Anuradha Mohan – Wasted by Fashion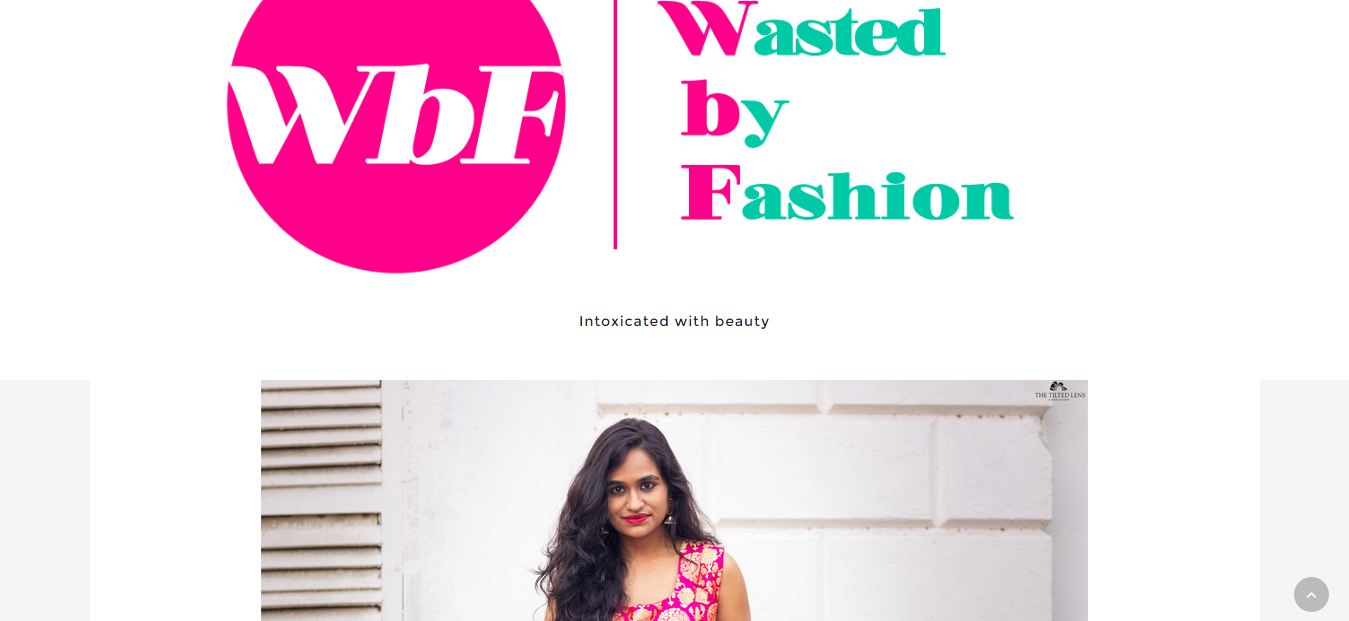 Wasted by Fashion is run by young and energetic Anuradha Mohan. An engineer by education and profession, she is a fashionista and blogger by passion. From Maybelline to Bewakoof.com, she has collaborated with a lot of quirky and fun clients for their influencer campaigns. Her writing style and professional photographs have attracted a lot of people to follow her blog.
Niche: Fashion
You can follow her through Wasted by Fashion – Facebook|Twitter|Instagram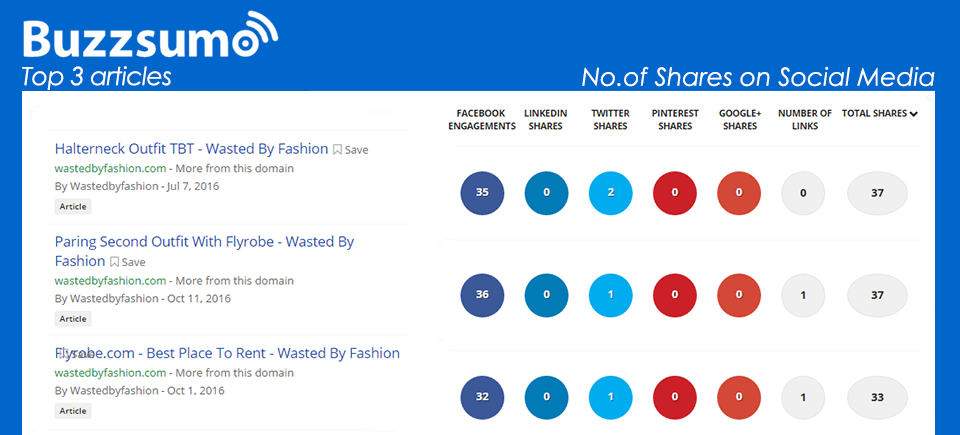 Gia Kashyap – Gia Says That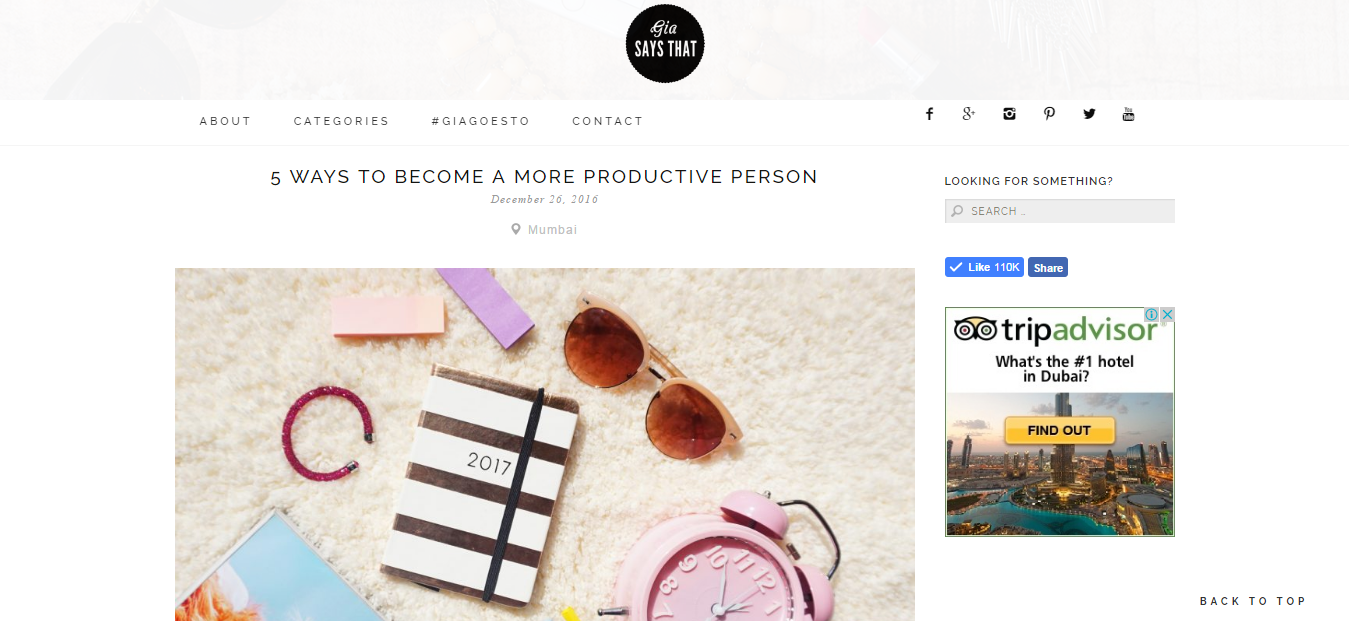 Well, when Gia Says That, people listen, for she is one of the most well-known fashion bloggers not only in Mumbai but all over India as well. A fashion enthusiast since childhood, Gia started her own business when she was just 18. From 2010, she runs the renowned Gia Says That blog. With more than 100,000 followers on Facebook, she is indeed an influencing blogger.
Niche: Fashion
You can follow her through Gia Says That – Facebook|Twitter|Instagram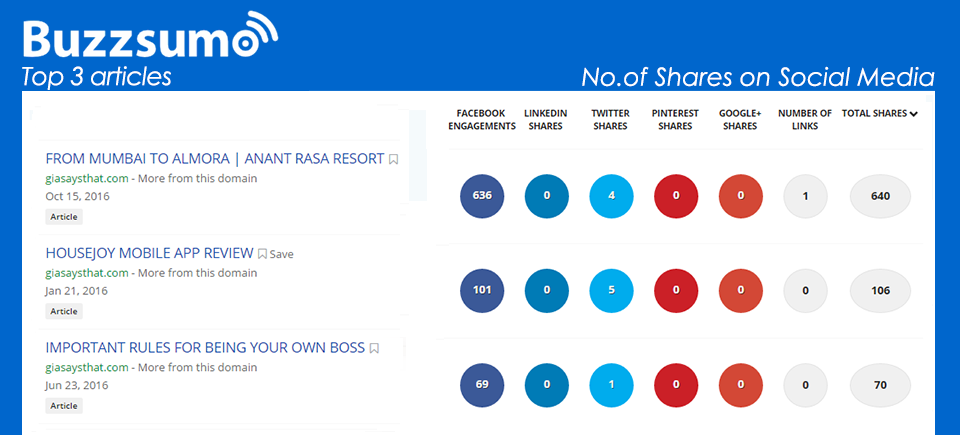 Shalini Mehta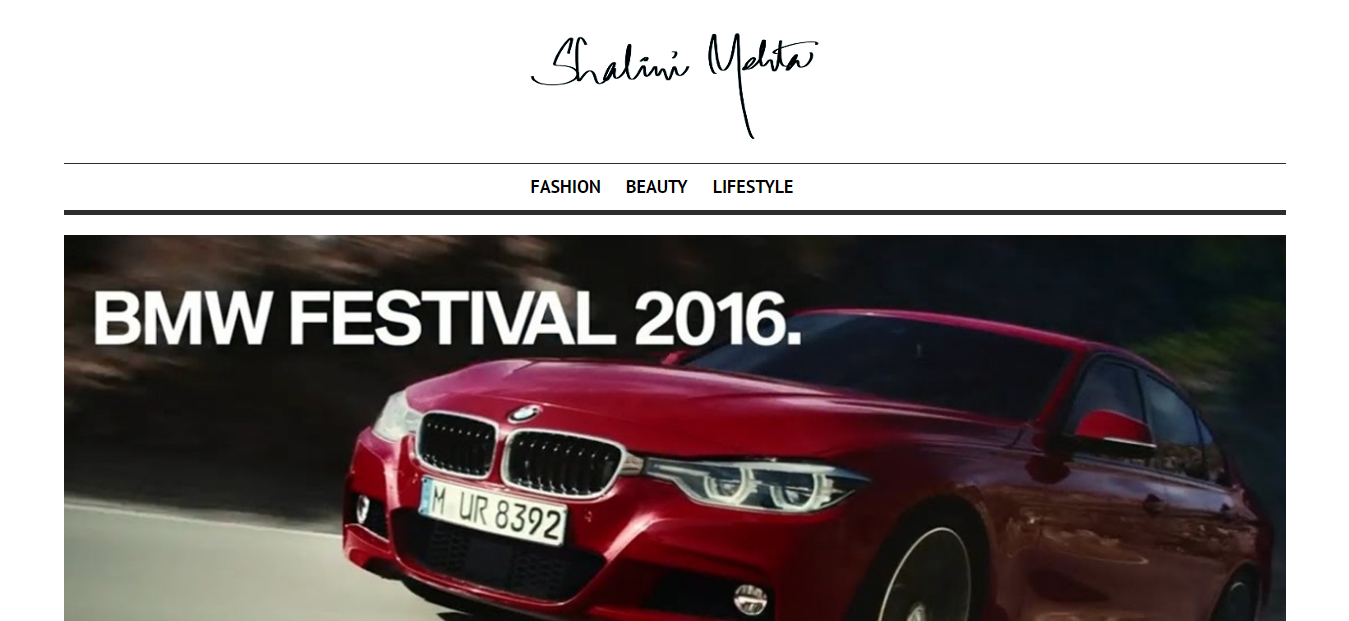 A Mumbai-based fashion stylist, Shalini Mehta runs the blog. She graduated from the National Institute of Design. With extensive expertise and skillset in the fields of fashion, styling, cinema, and TV, Ms Mehta writes some of the best quality content that works well from a brand's perspective and engaging & relatable from a reader's perspective.
Niche: Fashion
You can follow her through Shalini Mehta – Facebook|Twitter|Instagram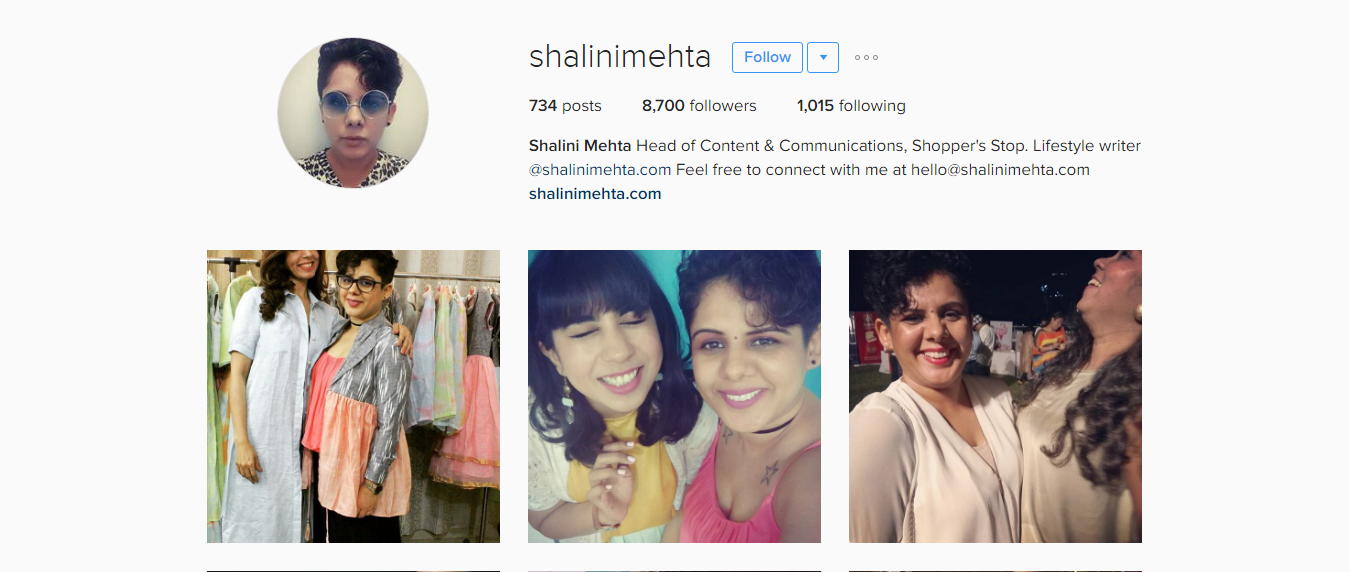 Rohit Haryani – The Hungry Mumbaikar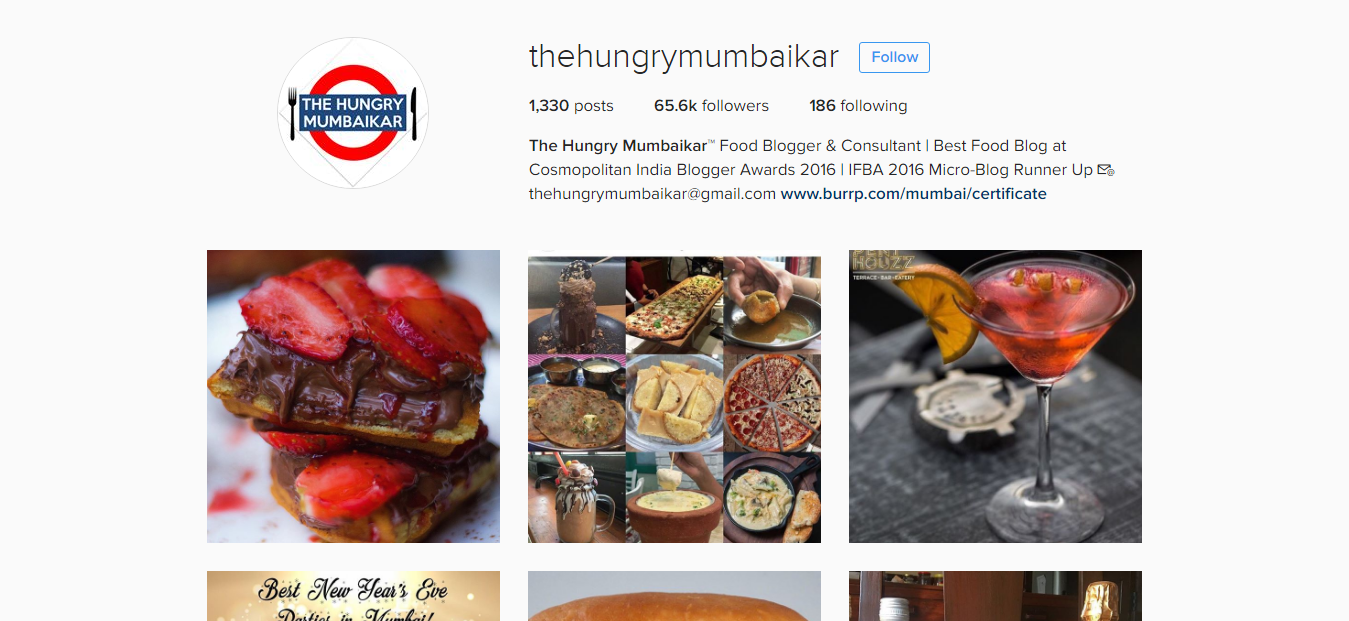 Rohit Haryani's life is a dream for many. Tasting food and reviewing them, an Instagram feed that looks deliciously beautiful, connoisseur status in Zomato – this is what Rohit Haryani is to his followers. With 14000 followers in Instagram, this passionate foodie started The Hungry Mumbaikar only in 2015, and within two years, he is one of the most preferred food bloggers in Mumbai by both brands and readers alike.
Niche: Food
You can follow him through The Hungry Mumbaikar – Facebook|Twitter|Instagram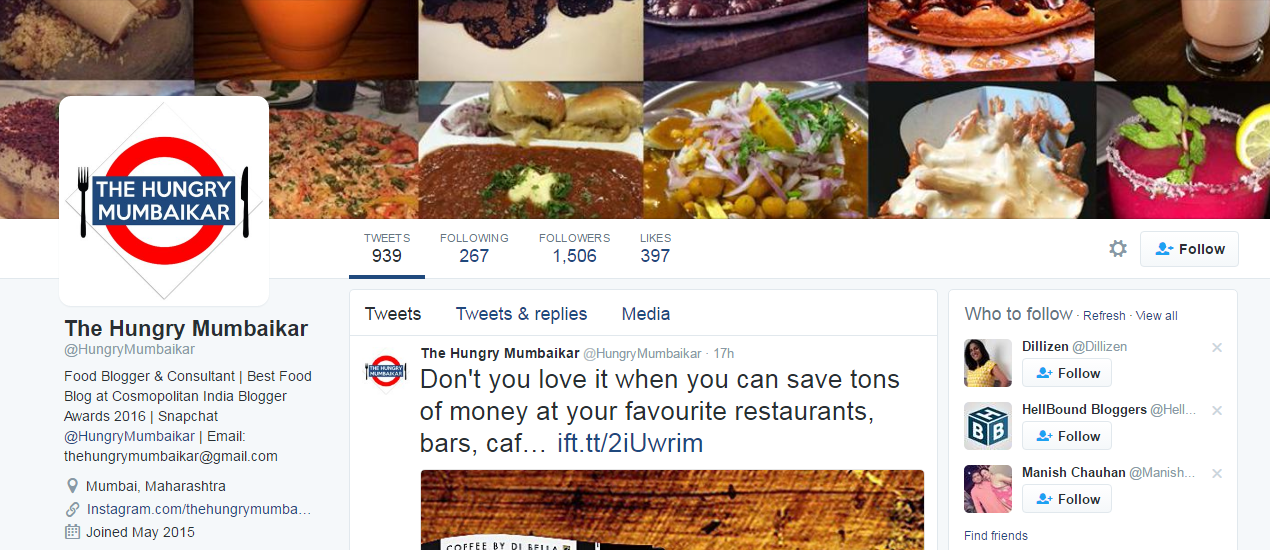 Adarsh Munjal – The Big Bhookad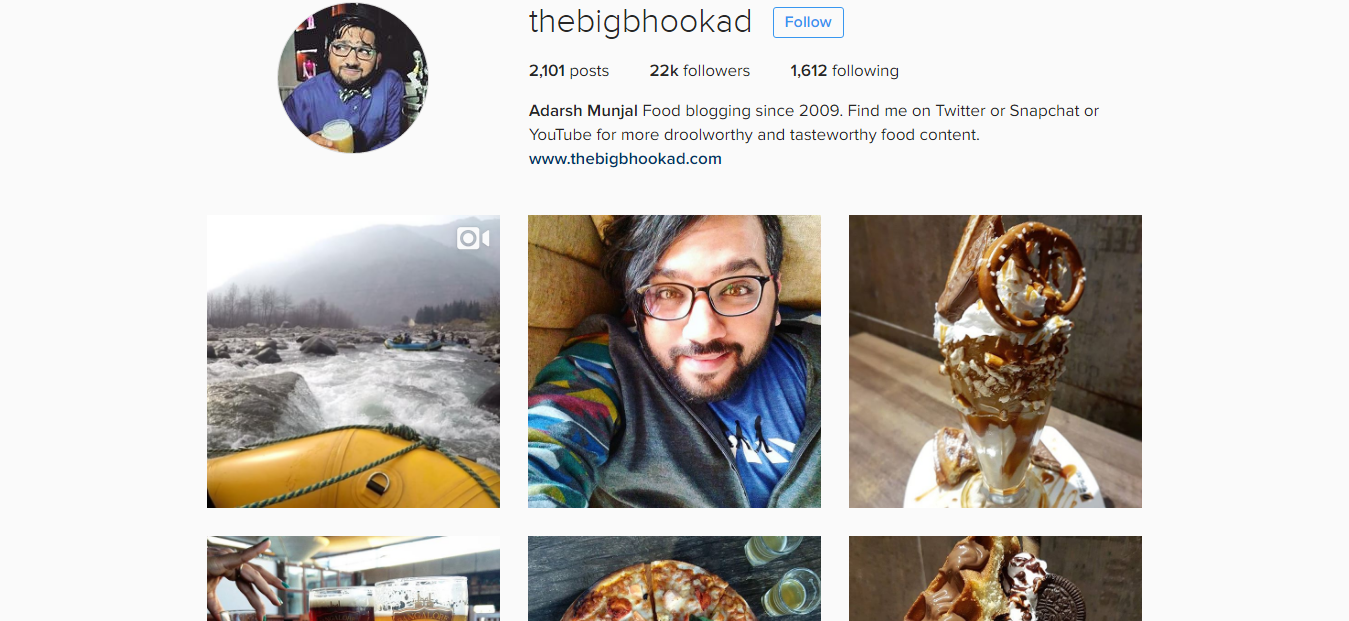 With his signature line "Aaj Khaane Mein Kya Hai," Mr Munjal keeps his 22000+ Facebook followers in anticipation for his next blog or video. From making quirky video tales about food to clicking amazing food photos, from experimenting different cuisines to writing about food, Adarsh is the food blogger you need to follow to resolve all your food-related queries in Mumbai.
Niche: Food
You can follow him through The Big Bhookad – Facebook|Twitter|Instagram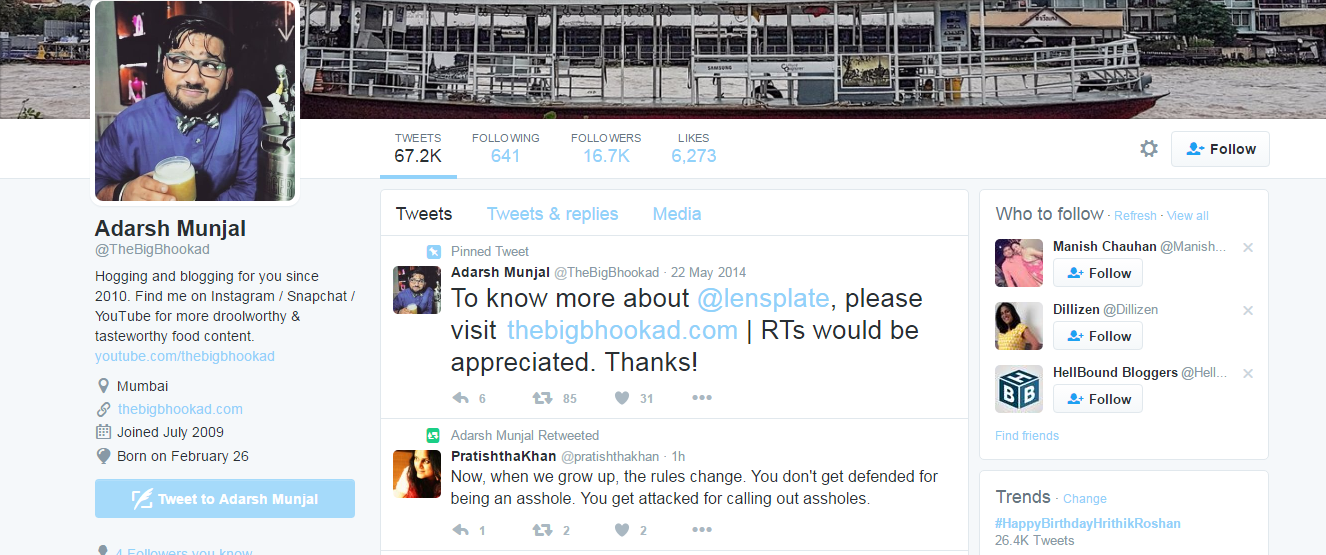 Rutavi Mehta – Photo Katha
A travel and lifestyle influencer, Rutavi Mehta is a digital marketing professional and a travel consultant as well. Her blogs are full of crazy travel tales, essential tips for travellers, and a lot of lifestyle content. Be it Jordan or Bali, Photo Katha is the right place to get all your travel queries answered. Even brands love associating with Ms Mehta for her unique content and splendid photography skills.
Niche: Travel
You can follow her through Photo Katha – Facebook|Twitter|Instagram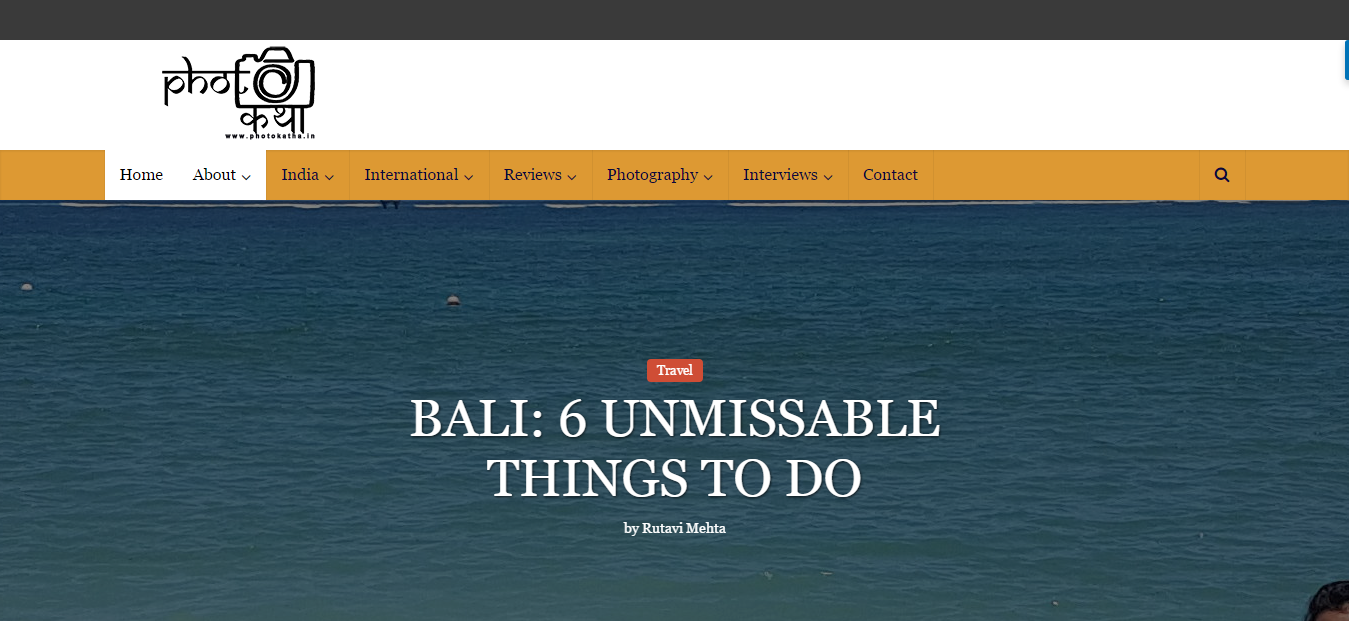 Zenil – Tech Tricks World
From technology to blogging tips, from online money making to tech reviews, Tech Tricks World shares a lot of insightful stuff in the field of technology and blogging. Started by Zenil and Atish, a Delhi-based blogger, Tech Tricks World is one of the best-known technology blogs in India.
You can follow him through Tech Tricks World – Facebook|Twitter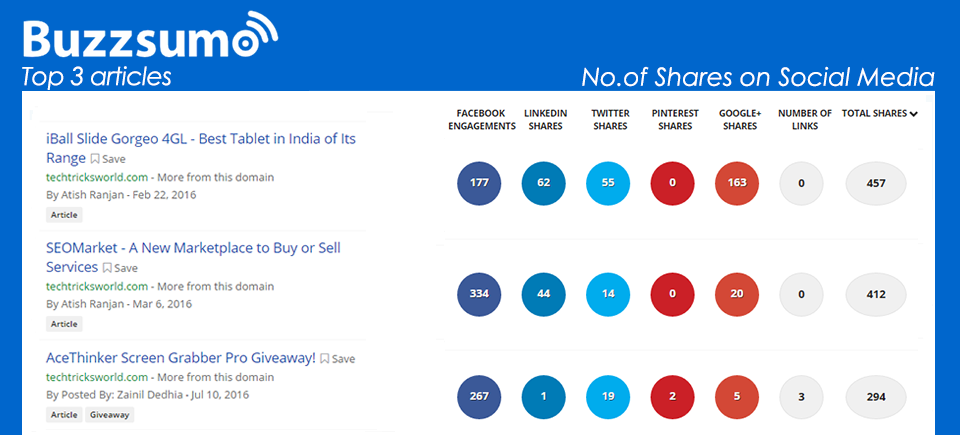 Revati & Charles – Different Doors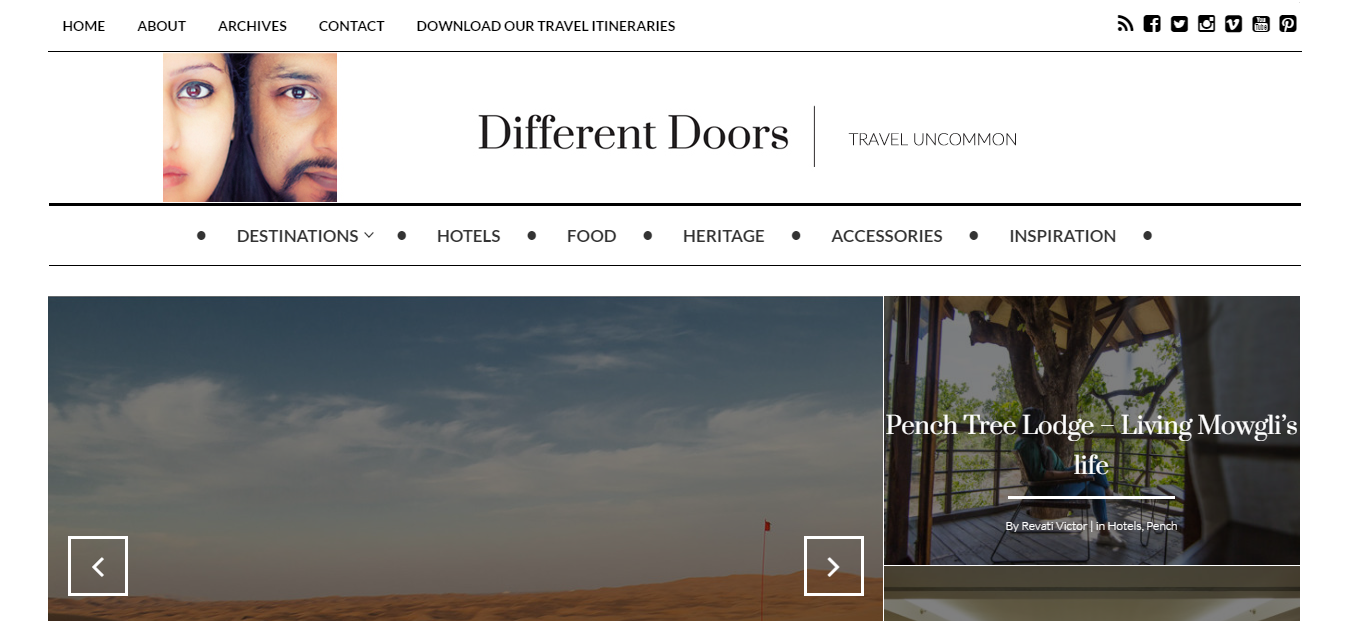 The blogger couple not only shares the same passion – travelling – but they also share their travel blog. From travel suggestions to tips, from where to stay to what to do, their blog has everything that a traveller needs. They are not only open to collaborations with brands, but they are also happy about meeting up with their blog readers over good food and wine.
Also, read our blog on Top 20 Travel Influencers in India.
You can follow them through Different Doors – Facebook|Twitter|Instagram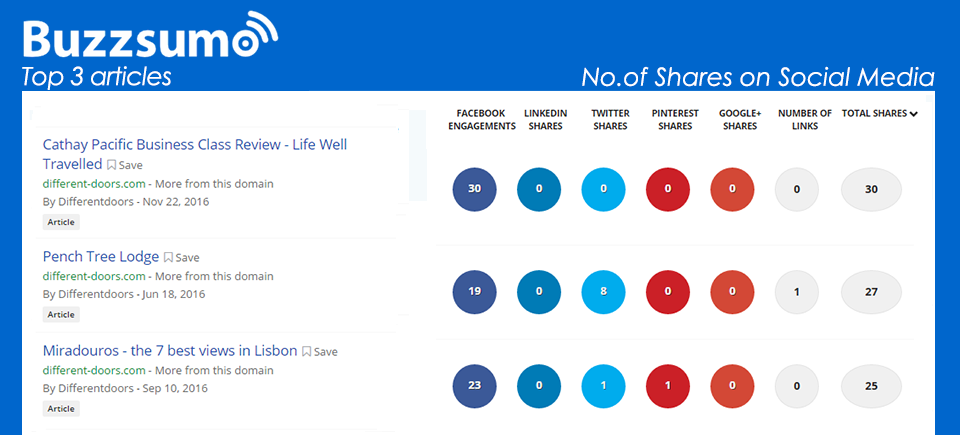 Sandeep Raut – Simplified Analytics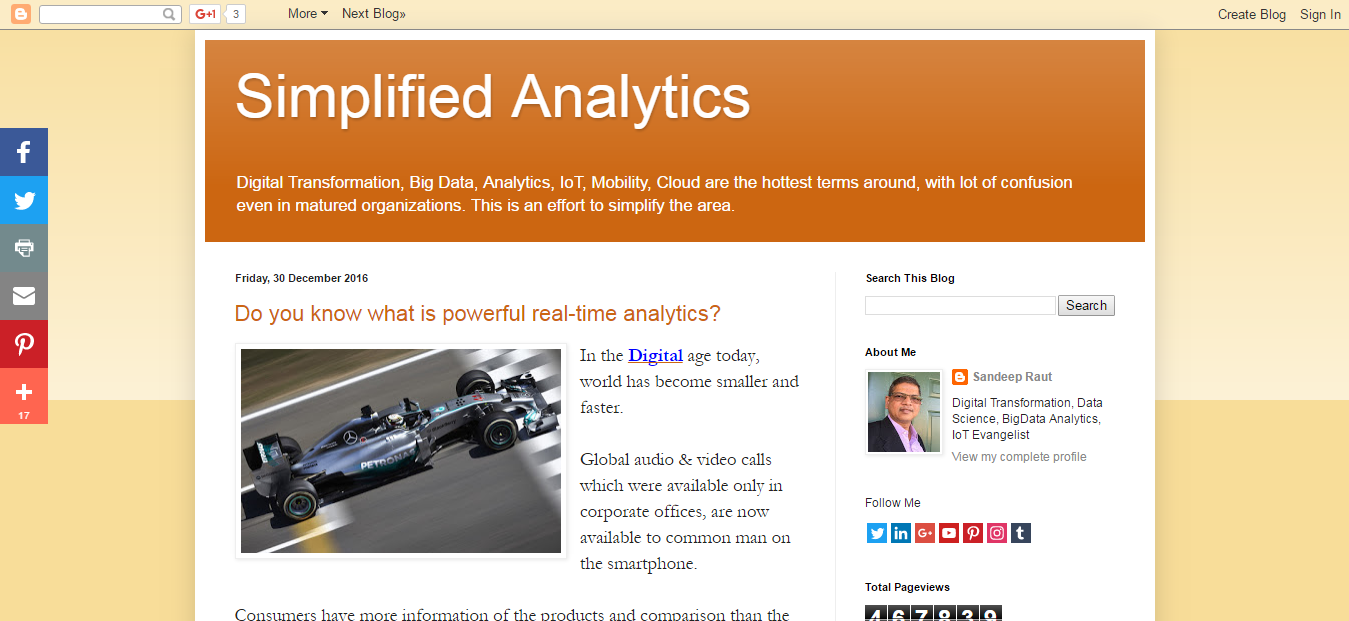 From Digital Transformation to Data Science, Sandeep Raut writes on anything and everything related to technology and trends. From BigData Analytics to Machine Learning, his blog is informative and well-researched. He has been in the blogging field since 2011 and is known to write contents that influence his readers.
You can follow him through Simplified Analytics – Twitter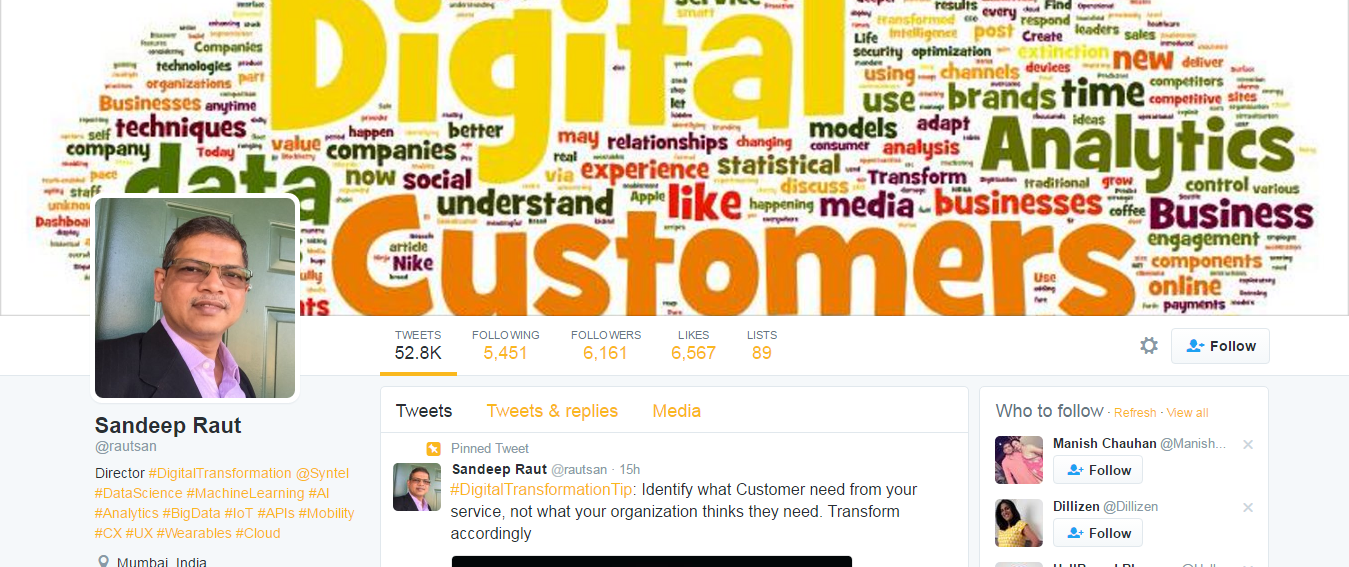 We hope you love our list of top digital influencers in Mumbai. Let us know about the other digital influencers that you follow in the comments section below.