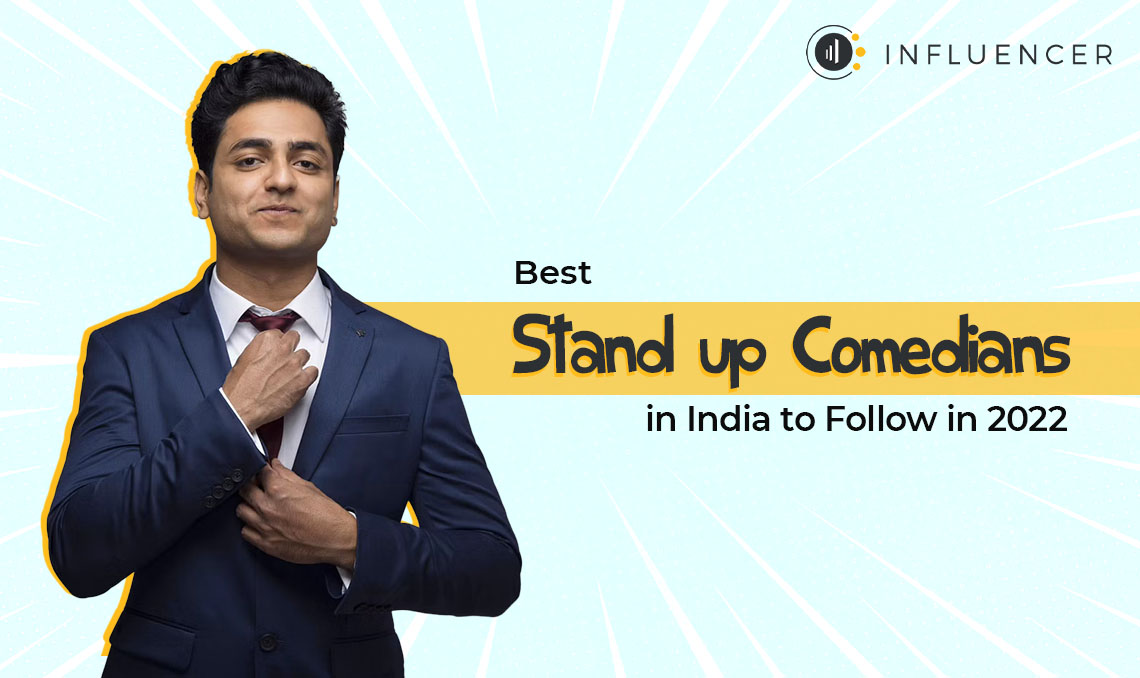 Best Stand up Comedians in India to Follow in 2022
Author: Sayantan Rudra
|
Updated Date : July 22, 2022
While standup comedy has been there for ages, the internet has allowed us to truly enjoy this piece of art! Several comedy Youtube channels include standup comedy as a part of their routine. Today, we have some of the best stand-up comedians in India who share their content on YouTube, Instagram, Twitter, and several comedy clubs in India and around the world…
While the list of top comedians is very long, let's learn about the top 7 standup comedians in India known for their stand-up comedy!
1. Kenny Sebastian
Starting with one of our favourites, who never fails to make us giggle with his jokes even after hours of his show, Kenny Sebastian. Acclaimed as one of the best comedians in India, this multi-talented comedian is also a musician and a filmmaker. Known for his quick and witty jokes, he is one stand-up comedian, who you can't miss to follow. Along with being a top standup comedian in India, he has also performed in the United States, Singapore, the United Arab Emirates, and Australia. With 2.19M subscribers, Kenny Sebastian has his own comedy Youtube channel.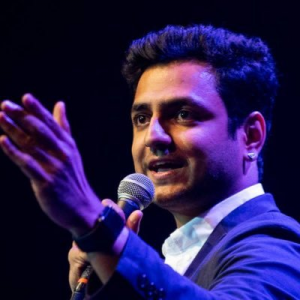 Source: Twitter
2. Abish Mathew
Kick-starting his career as an RJ in Red FM Delhi, Abish Mathew made his way into the list of best stand-up comedians in India. As one of the first Youtube influencers, he regularly posts funny short videos on his channel, Son Of Abish. They will definitely make you laugh out loud. His range of content will never bore you. You get to enjoy his chat show, fun sketches and videos with top comedians and actors on his channel. His Instagram channel, with around 378K followers, is sure to make you laugh with his funny reels and posts.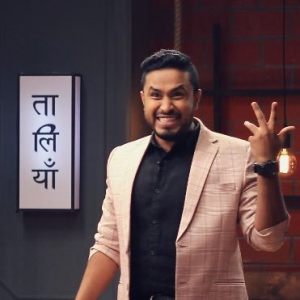 Source: Twitter
3. Radhika Vaz
Known for her bold, unapologetic and often controversial acts, Radhika Vaz is one of the best comedians in India. She plays her humour around society's perceptions of women. She is also a columnist for the Times of India. Known for her unapologetic and feminist performances, Vaz breaks stereotypes in the funniest and sharpest ways. With 11.3K subscribers, she creates several funny short videos on her Youtube channel.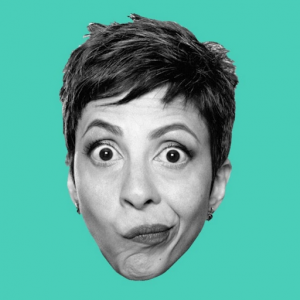 Source: YouTube
4. Rahul Subramanian
If you are looking for some quick jokes on random things, Rahul Subramanian is the man for you! One of the top Youtube and Instagram comedians, he has named his Youtube channel as "Random Chikibum", where you can find short comedy videos that are sure to give you free laughter therapy. His other notable works are Sketches and Improvisational comedy shows, specifically with AIB, and on Amazon Prime, with Kaneez Surka. With 703K followers, Subramanian adds funny reels to his Instagram channel.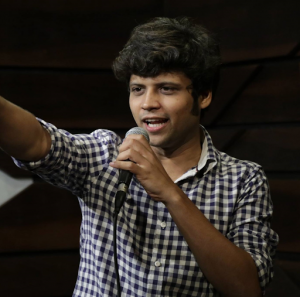 Source: IMDB
5. Varun Grover
Well, here is a multi-talented standup comedian, poet, and writer, who is undoubtedly one of the best stand-up comedians in India, Varun Grover. He primarily plays his humour around current affairs in India, fused with satirical remarks on Indian politics and he never fails to make his audience laugh. With only a few videos on Youtube, he already has 944K subscribers that are only increasing. Varun Grover is also growing quickly as an Instagram comedian and influencer, sharing funny videos and reels on screenwriting.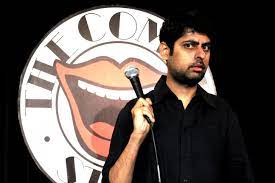 Source: Wikipedia
6. Aditi Mittal
One of the most seasoned and top 10 comedians in India, Aditi Mittal is a comedian, writer, and actor. She has not just been a comedy influencer on Instagram or Youtube, but has also judged several stand-up comedy competitions and taught many aspiring comedians. She is known worldwide for her works at BBC Radio 4 in the UK, and several festivals in Australia and Switzerland. Her list of achievements surely make her one of the best stand-up comedians in India. Mittal regularly adds new material to her Youtube channel for her 242K subscribers.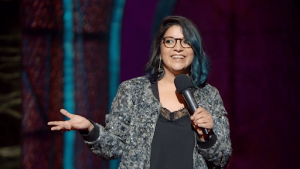 Source: Superstarsbio
7. Zakir Khan
Now, we just cannot forget the man whose standups we have practically memorized! Zakir Khan's one-liners are just as fun as his lengthy standups like 'Haq se Single', making him one of the best stand-up comedians in India. His everyday-related comedy makes everyone laugh and love him. This 'Sakht Launda' is easily one of the top 10 comedians in India to have performed sold-out performances around the world. With his amazing comic timing, he has recorded some of the top standups and also stars in several series and comedy shows. A whopping 7.07M subscribers religiously watch his videos on Youtube and 4.5M people follow him on Instagram for their daily dose of laughter.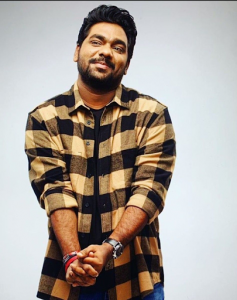 Source: Pinterest
These top stand-up comedians have become a large part of our entertainment with their relatable material and witty jokes. Among a long list of comedians, these are some of the best stand-up comedians in India, who are sure to make you laugh and appreciate stand-up comedy.