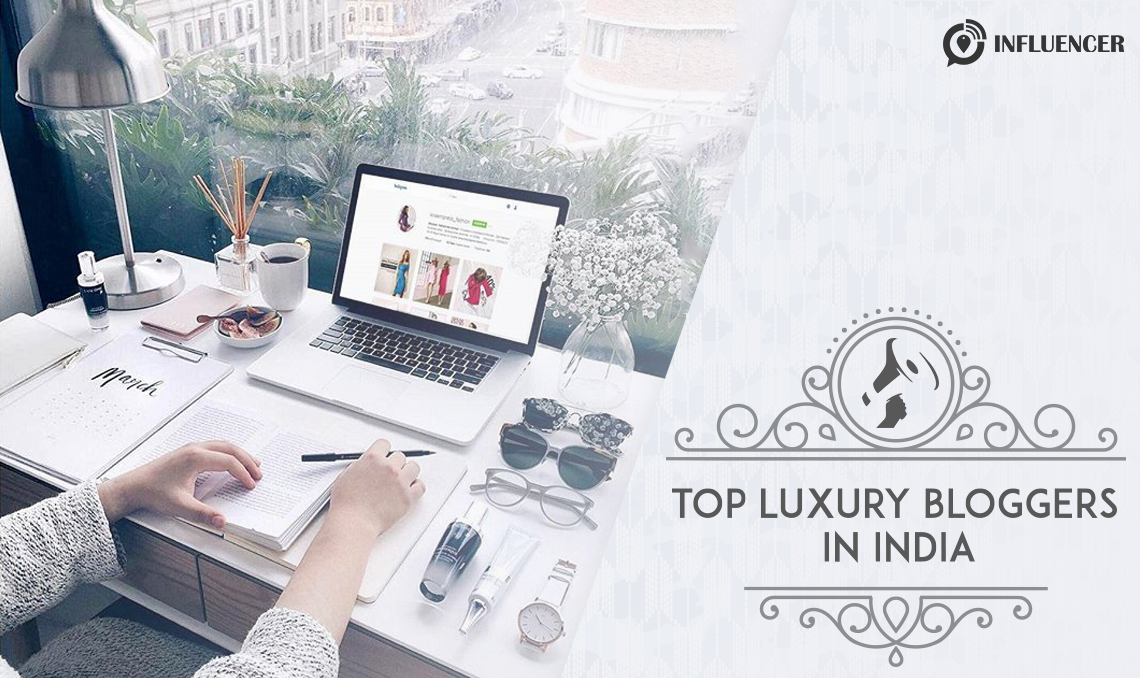 Top Luxury Influencers in India
Author: Rithika Kankaria
|
Updated Date : February 21, 2022
For all those who believe in living large and luxury is your way of life, we have put together a list of top luxury bloggers belonging to different categories for you to follow. Read on!
Each of these blogs listed below have been carefully selected based on the following parameters:
Expertise & Frequency of Blogging
Content Quality
Blog Traffic
SimilarWeb Rank
The Multifaced Diary was started by Aanchal Goel, who is a fervent fashion blogger. In her blog, she talks about how to focus even on the smallest of details to make a great style statement. Apart from fashion and weddings, the blogger has reviewed products and websites of some of the famous brands in the industry. She has also collaborated with few famous brands like H&M, Ritu Kumar, Sathya Paul, Kalyan Jewellers, Jabong to name a few. On the whole, the Multifaced diary, true to its name, is a perfect blend of areas like fashion, weddings and reviews. Check out this blog and learn how to make a perfect style statement that suits your personality.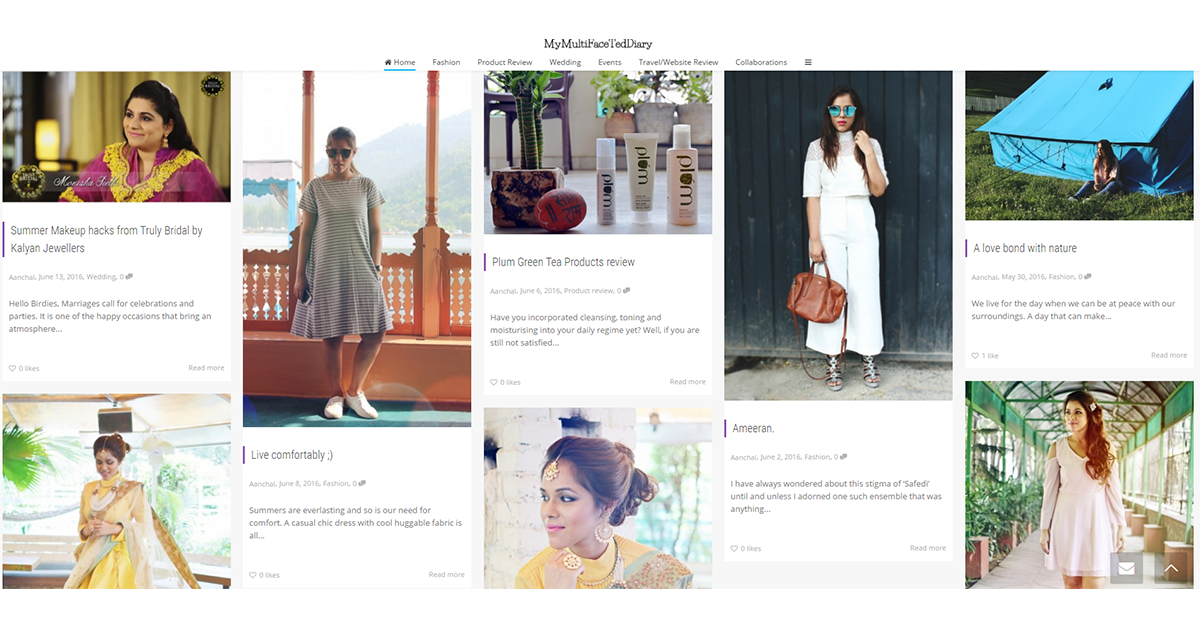 As the name suggests, this blog is a journal and a sister website of one of the famous fashion and style blogs, the Delhi style blog. The Delhi style blog was established by Dimpy Kapur in 2012. Later, in 2015 Dimpy Kapur and Anachal Sukhija started the Delhi Style Diaries. This blog features the current and latest happenings in the fashion world. The articles on this blog are posted immediately as and when the bloggers come across something new and interesting. Other than talking about the trends in the fashion industry, this blog also profiles some of the famous brands and people of the industry. Follow this blog to stay in the know-how of what is up in the world of fashion, style and shopping.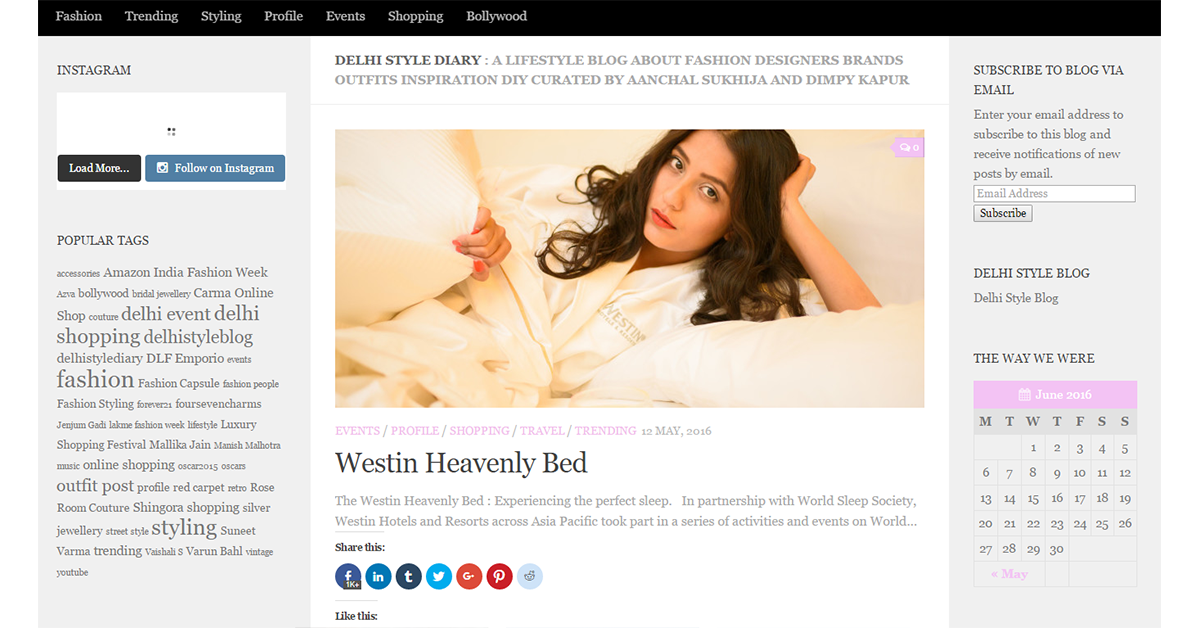 A luxury, fashion-savvy and whimsical blog that analyses fashion to the T. It was started by CococGoesLoco and Oui-Ren and talks about all things luxury. From discussion on luxury brands to what to invest in and what not to, this blog covers everything. Love luxury brands? This is your go to option! As stated on the website "Always be in the pursuit of pleasure. You'd be surprised at how many calories it burns!"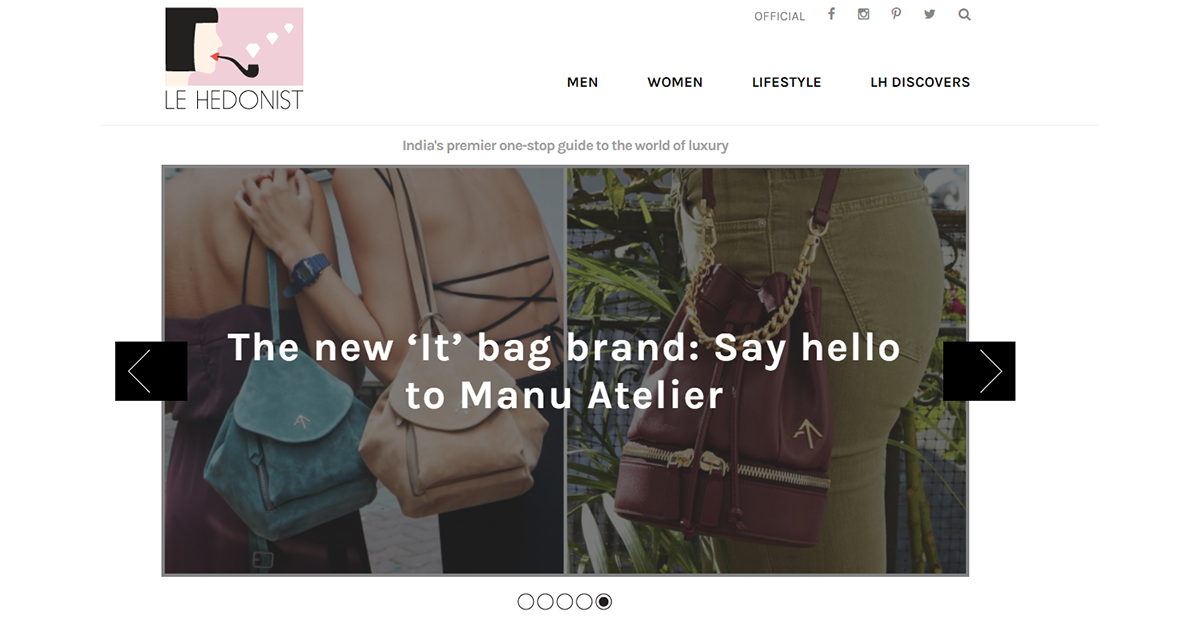 Breviloquent, was started by Devyani Kapoor. Through this blog, Devyani explores unique trends and styles in the fashion world. The blog aims to focus on building a strong brand appeal and collaborate with inspiring people, brands, websites and publications. The blogger is very careful about the brands she works with or features. She features only brands that are in line with the aesthetic values of the blog.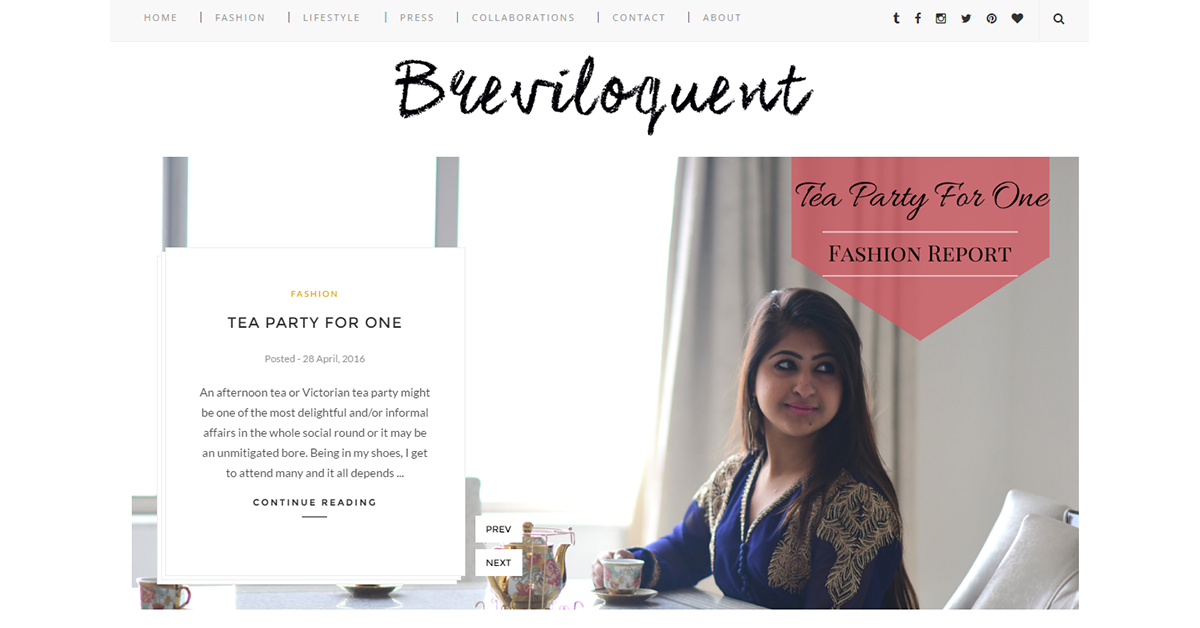 If you are looking for concise yet authentic information on the latest gadgets, or restaurant reviews or tips on travel and lifestyle then bytesize is a perfect match. As the name suggests, this blog shares just the right and required amount of information. Ashwin Rajagopalan, one of India's leading lifestyle writers is the brain behind Bytesize. The blog is designed for readers who are always on the go and prefer a quick read over long and elaborate ones.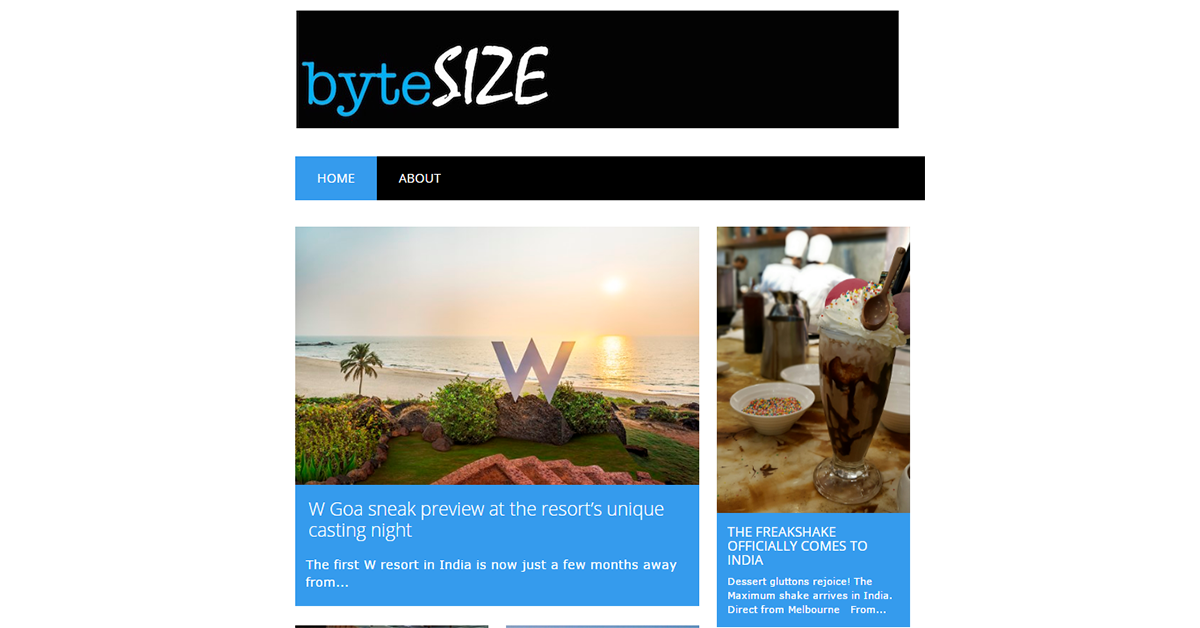 Nanina.co, an online visual journal was started by Nanina Redhu. She shares stories of her daily life experiences. She has worked with luxury brands and covered stories for brands like Hermes, Chanel, Swarovski to name a few. The blogger covers different categories like lifestyle, luxury, fashion, style, travel, food and beauty.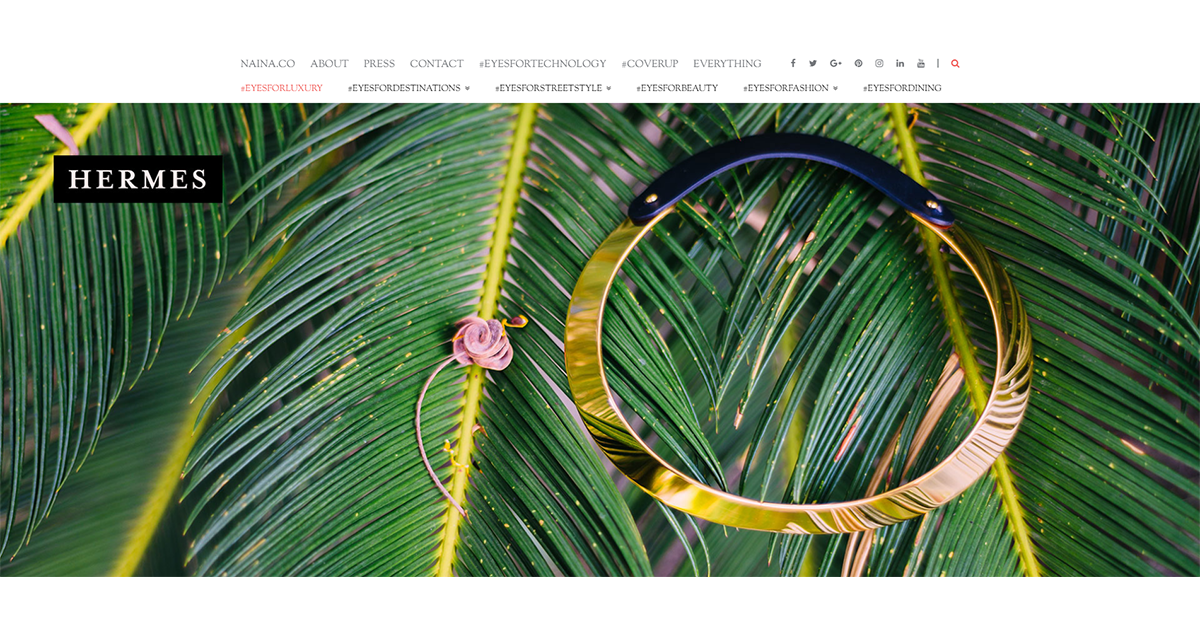 This is a blog that is purely devoted to fashion, style and beauty. Republic of chic is a platform where blogger Ruchi Sheik, shares tips and tricks, DIYs, news, street styles and many more from the world of fashion. Some of her recent blogs are Shades of Sephora, where she talks about Sephora's opening in Banglore. Interested in knowing more? Read this and many more of her articles on Republic of Chic.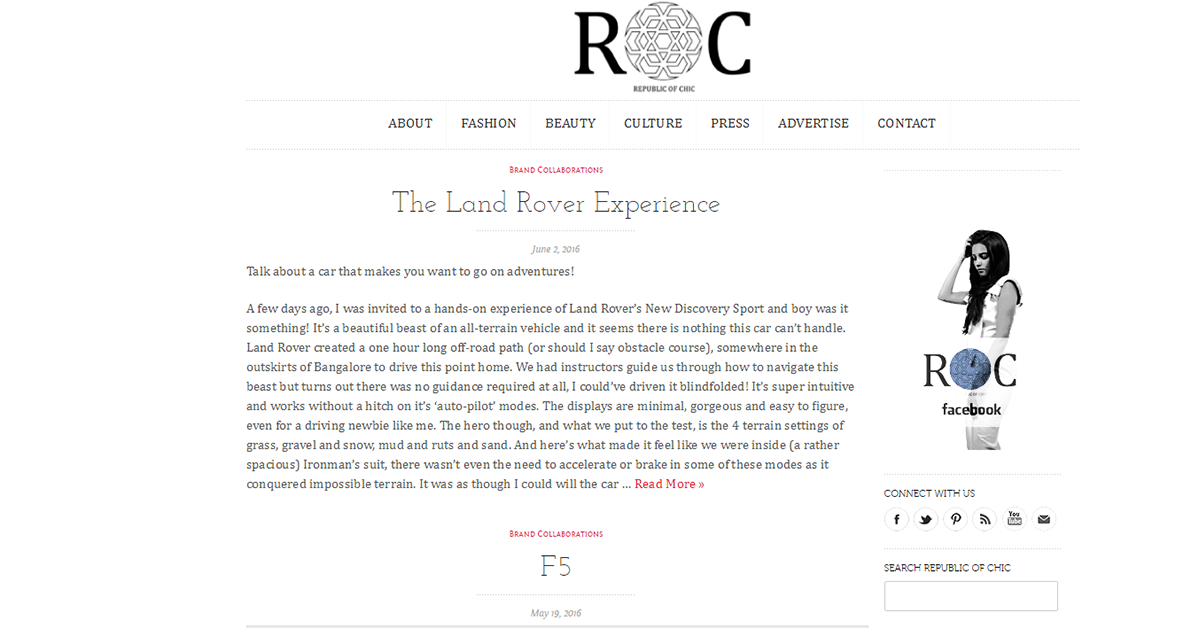 Vanity No Apologies, a blog that highlights beauty at its best forms was started by Anshita Juneja. It features detailed reviews, beauty news, photos, DIYs, tutorials, beauty tips, Indian Bridal Diaries. In addition to this blog, the blogger also owns another blog called the Petite Peeve which is a lifestyle blog.

That Desi Girl is a blog where you can find information on everything from street fashion to runway trends. The Unique aspect of this blog is that, the blogger focuses on small artisans and their livelihood. The blogger says "We're just a voice, but these guys are A-mazing!" Besides this you can find information on beauty, brands to follow, fashion statements and profiles of big names in the industry, DIYs, weddings, travel and lifestyle.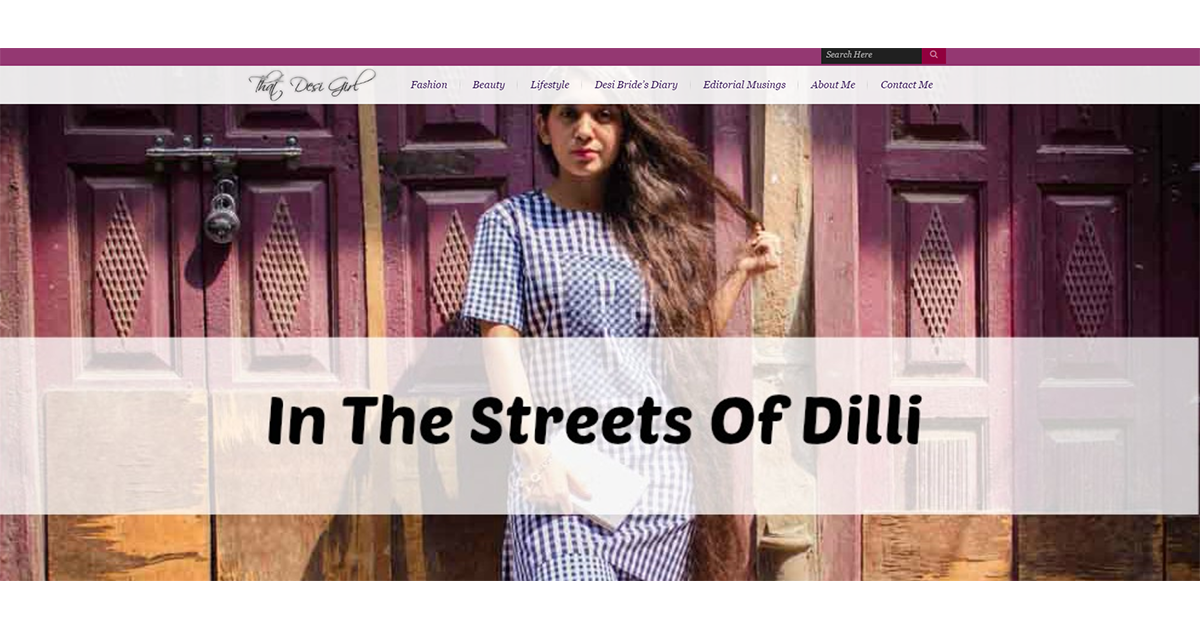 Debasree Banerjee is a passionate blogger who created this platform in 2005. Through this blog she shares her love and knowledge on beauty, fashion, and lifestyle. The blog encompasses information on the latest trends in the industry, skincare tips and tricks, product reviews of some of the top brands, hairstyles, nail art tutorials, her personal style, and lifestyle. True to its name, the blog has everything a girl would look for – "All She Needs."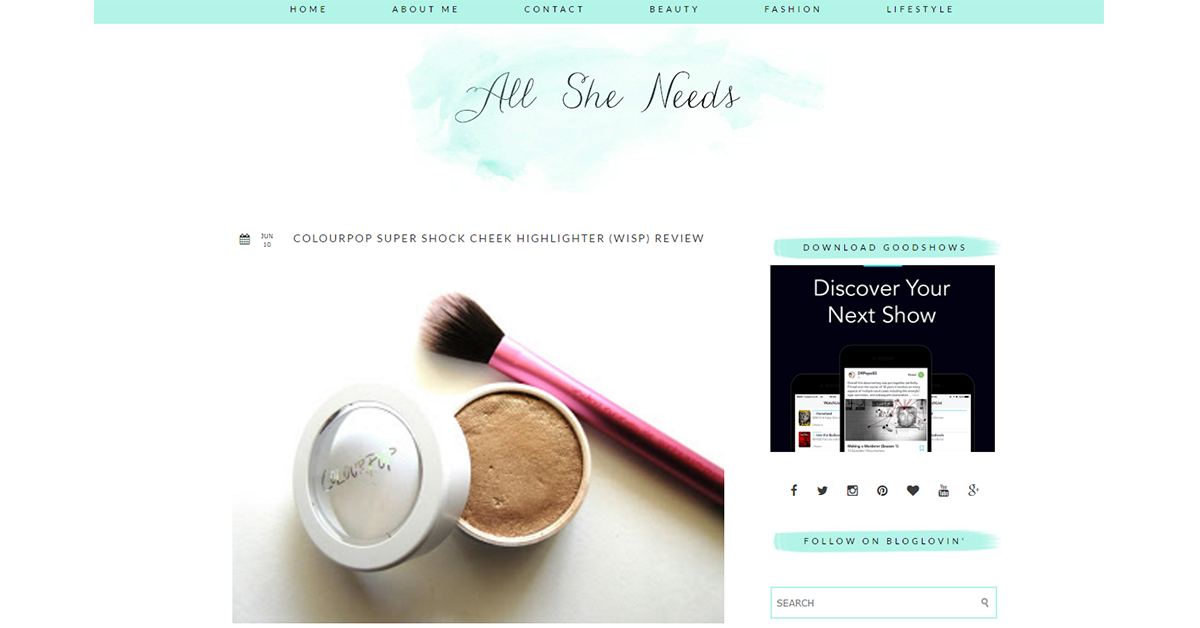 Are you a fashionista always on the lookout for what's new in fashion town? Check out Style Fiesta Diaries, a fashion blog that portrays the info personal outfits, inspirations, trend reports and much more. Blogger Masoom Minawala, says "I've always believed that style doesn't belong solely in clothes and bags- but resides colossally in comfort, how you're feeling, your opinions, your inspirations; and that is precisely the documentation that Style Fiesta and I, represent."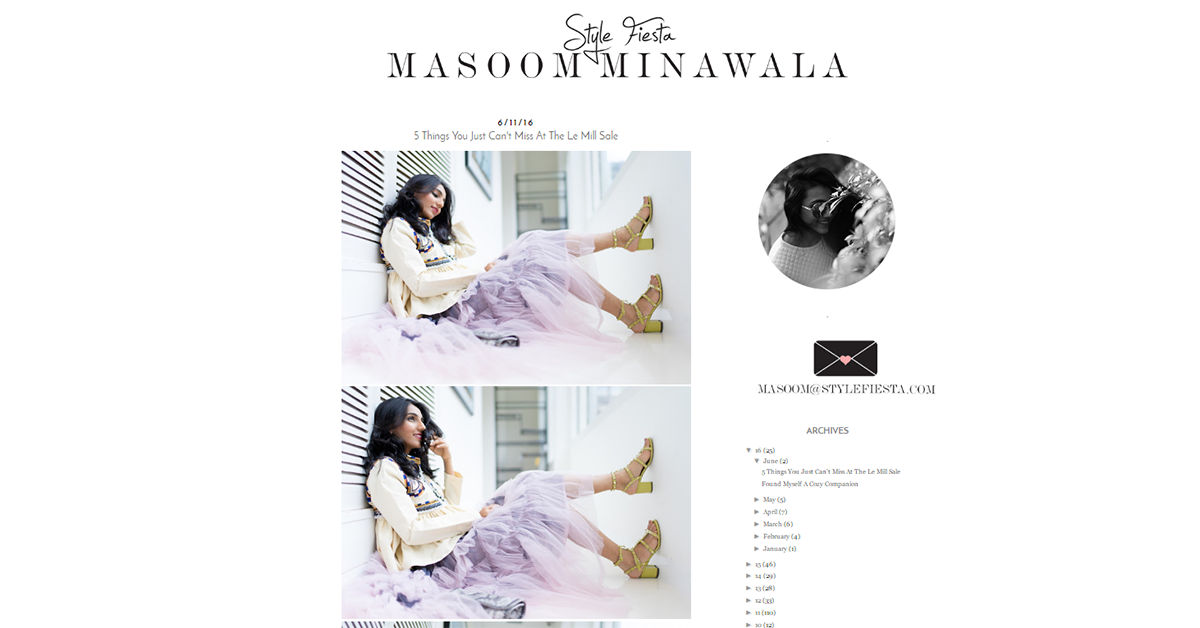 Think we have missed out someone? Let us know by leaving a comment.