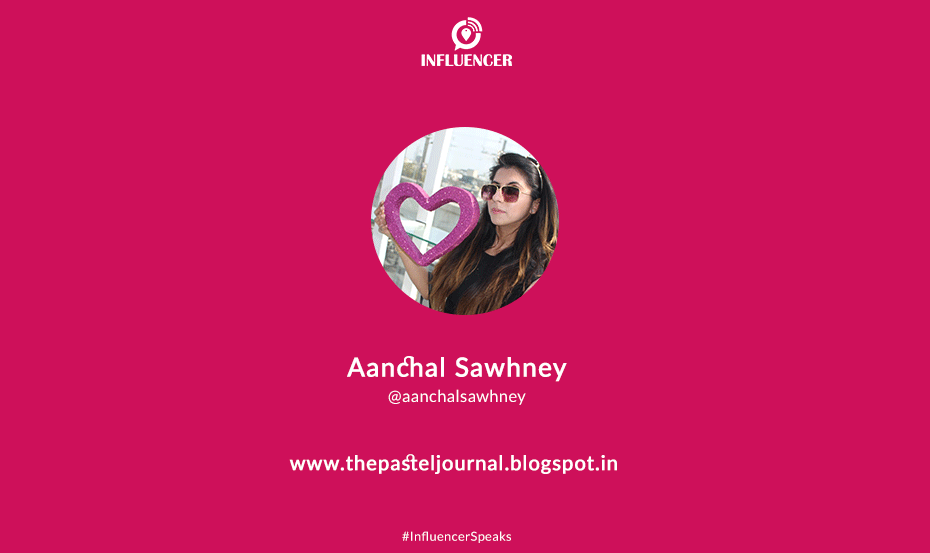 Influencer of the Week – Aanchal Swahney
Author: Sayantan Rudra
|
Updated Date : February 21, 2022
As part of the #InfluencerSpeaks series, we bring you the interviews with top influencers across India. This week, we are featuring Aanchal Sawhney, a social media influencer. Here's the transcript of her interview:
Please tell us a bit about yourself and your blog/online presence
I am a college student with an ardent passion for fashion, styling and beauty. That is what my blog and YouTube channel is all about. I also love taking pictures for my Instagram and the my aesthetic is pretty noticeable through my feed.
How did you get started online? How has the journey been?
I started blogging years ago in 2012 I think, but never really went through with it in full force, until recently. But I was always more fascinated with YouTube and Instagram, hence I created more content there and gained audiences on these platforms. Blogging and YouTube are both outlets for my creativity and style, and it's just amazing to share my passion with thousands of people with different personalities but with the same passion.
What type of content do you create?
My content is basically fashion, beauty and lifestyle related. Everything from lookbooks, outfit ideas to fashion/beauty favorites and hauls is what you will find on my social platforms. I express my creativity and style vision through my blog and YouTube.
Tell us something about the most interesting projects you have engaged with.
The most interesting project has to be my recent video about Holi outfit ideas along with some hairstyles and makeup. The most interesting part was the makeup bit, because isn't that an unusual choice for Holi? So it wasn't really a typical mainstream makeup look, but more like body art and face paint for a Boho vibe, and that's what made it interesting.
Which brands have you associated with in the past?
I recently associated with Plum, and I love them mostly because they are a vegan makeup brand. I've also associated with Desi Blonde The Shop in the past, which is a really chic clothing and accessories brand that works through Instagram.
Where do you see opportunities and challenges in being an online Influencer?
Being an online influencer may sound like a cakewalk, but trust me it's not. I have to wake up early on most Sunday's because those are typically my filming days, and I shoot videos in natural light, so I have to be done with it before 4pm. But it's worth the time and effort  because when I sit down to see the end result and read all the lovely comments that the viewers leave, I am reminded why I started all of this and that I have to keep doing what I'm doing and make it bigger and better!
Any thoughts or tips to share with your fellow Bloggers and Influencers?
Just do it only if you love doing it with all your heart, because no other reason would motivate you enough to keep creating content, only your passion will. Don't do it for the numbers, or followers or to make a career out of it, because that will come really late, and for years and years it's only the passion within you that will push you to do more.