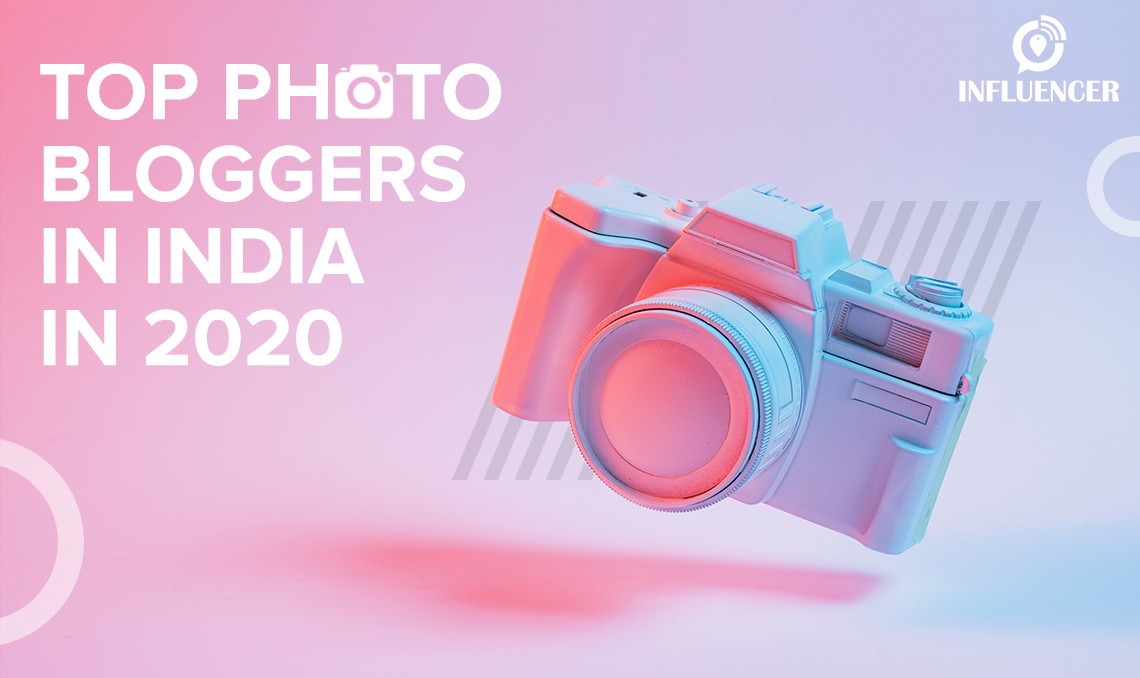 Top Photo Bloggers in India in 2021
Author: Sayantan Rudra
|
Updated Date : February 18, 2022
Photography has become truly democratic over the years, as today, cameras cost much lesser than a few decades ago and more easily accessible. Sometimes even our smartphones are enough to capture great pictures. This has inspired and made it possible for many people to pursue their passions and hobbies in the world of photography. We have put together a list of 10 amazing Photo-bloggers in India for you below:
This luxury and Lifestyle photographer has a unique style and puts up a good mix of colors in her work. Based out of India, she launched a blog in 2010 named Naina.co which regularly features international luxury brands.  She posts about once a week for her 45k+ followers on Instagram and her photographs leave a lasting impression in the minds of the viewers.
The details that this influencer captures in her clicks are quite impactful on the minds of the viewers. A lot of black-and-whites, rural, and emotions is what one can expect from this blogger's photos. Also, the blog is full of images depicting lifestyle, culture, and traditions and gives a sense of unity-in-diversity. Followers need to keep patience, as these influencer posts about once a month.
The blog gives a nice feeling of luxury and elegance. The work on fashion photography is breathtaking. This influencer also works on fitness and architecture besides e-commerce products and food. The blog also provides a lot of useful information on cameras and other photography products. This Ahmedabad based photographer posts about once a week.
This travel photographer's blog will make you plan your next holiday to your dream destination. The photos do's just give a soothing feeling but also appear to be quite authentic without much filtering effects. Having traveled across continents, this blogger has put up a lot of useful information about the destinations in a very structured manner. If travel is your calling, this one is sure to inspire you.
Kevin is more frequent with his posts and followers can expect about 3 posts a week. You can revise your history lessons while viewing his blog posts on the ancient architectures and monuments. The details captured and the right kind of contrast makes one appreciate the photography and the piece of architecture. Kevin's blog definitely stands out among the photographers for his amazing photography skills.
This is a unique blog, with a team of photography professionals who have achieved much at a young age. They provide a variety of services including photography workshops and equipment rental. They are also quite informative at the same time. A lot of nature and environmental photography in their blog also sets them apart from the other in the lists. If you are interested in photography then you are sure to have a look at their blog.
Having won many awards, this photographer's photos have given a voice to thousand's of voiceless people. He posts about once a month. He surely is trying to make an impact and change the world for the better. His emphasis has been on the lives of the refugees. From Greece to Bangladesh, he has covered it all. This blog can be a real eye-opener when it comes to the basic human rights and living conditions of the millions of displaced people around the world.
This is a Bengaluru based photography company that specializes in high-quality photo printing. They provide a mass-customized variety of products including book-albums, e-commerce, and photographer hiring services for all kinds of occasions. It truly is a one-stop-shop. It also provides photographers with a platform to build stunning themes and websites of their own.
This wedding photographer couple clicks amazing pics for your special occasions. If you are imagining Bollywood style wedding photos, then you sure must take a look at this blog. This couple and their team put up a lot of ideas and information on their blog. The website also clearly mentions the commercial packages they offer besides the details of their workshops.
Backpacking on trails across the country, this travel photographer's blog provides a lot of ideas to plan your next trek. You can expect to find a lot of unheard of and off-beat places on the blog. This one is a sure source of inspiration for many. The website is simple and easy to navigate. If you are a solo traveler, you cannot miss this blog.
These photobloggers have some beautiful pictures to their credit that is sure to leave you amazed. These were the 10 photobloggers we liked, tell us what you think about our list in the comments below.
___noise___ 1000