Influencer of the Week – Aashish Rai #InfluencerSpeaks
Author: Sayantan Rudra
|
Updated Date : February 21, 2022
As part of the #InfluencerSpeaks series, we bring you the interviews with top influencers across India. This week, we are featuring Aashish Rai, a social media influencer. Here's the transcript of his interview: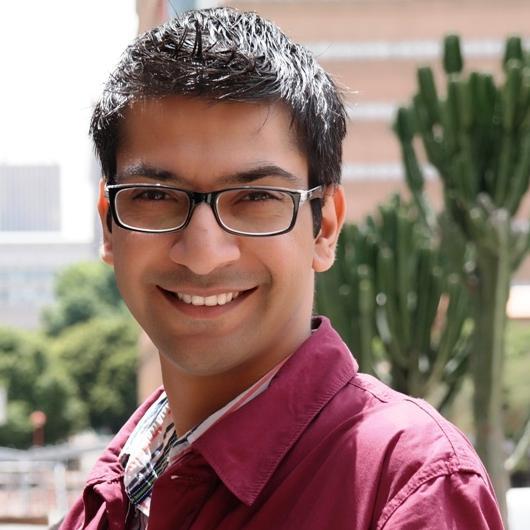 Please tell us a bit about yourself and your blog/online presence
I am Aashish Rai, an MBA and Electronics Engineer. I started my blog www.thelifesway.com on 27 Dec 2012 to participate in Indiblogger contests and to get invited to various launch events from several brands. For the first two years, my blog could only reach 1 Lakh page views but this year it has crossed 6.4 Lakh page views. I am active on all major social media channels and my follower count is increasing daily.
How did you get started online? How has the journey been?
I was using only Facebook as a platform to participate in online contests but then I saw the power of Twitter and started using it. Twitter increased my winning ratio a lot. I have won more than 15 contests in a week on the platforms. It's been an awesome journey as I have won several contests with prizes ranging from mirrorless camera to 65″inch UHD TV. I also get invited to a lot of events in the technology and lifestyle space. I truly provide value by attending the events and posting about the same on my blog, Instagram, Twitter and other social media channels.
What type of content do you create?
I am a Technology and Lifestyle blogger. I write about everything I come across in my life. I take a lot of photographs and post the same on my Instagram and other channels. I welcome all the brands to sponsor me with their devices and I write for them for an agreed period of time.
Tell us something about the most interesting projects you have engaged with.
I worked on #MissionSamsung program in South Africa, which was a blogger's competition and I won the Grand Finale. I have written for NDTV's'Play Hard, Work Hard' comedy show, Mad Stuff with Rob-YouTube channel by Sony Music and various other contests from Indiblogger and Blogadda blogger directories. I really love creating content for all the programs I am part of.
Which brands have you associated with in the past?
Samsung, Microsoft, Nokia, Ster-Kinekor, Fox Star Movies, NDTV, Sony Pictures, HP Printers, Kinivo, Huwaei, HTC, Montecasino, Disney, Savanna Cider, TomTom, Roman's Pizza, POLO, Mercedes Benz Fashion Film Festival & many more.
Where do you see opportunities and challenges in being an online Influencer?
Opportunities are several and you need time to accomplish good results. The challenge is to accept and deliver the quality you want to achieve. You need to be aware about how you can help brands achieve a specific task before sending the proposal.
Any thoughts or tips you would like to share with your fellow Bloggers and Influencers?
Bloggers/Influencers need to develop their niche and increase their follower base by creating the right content and marketing the same through all social media channels. It's a long journey. We are not super stars or celebrities but definitely we can become social stars.