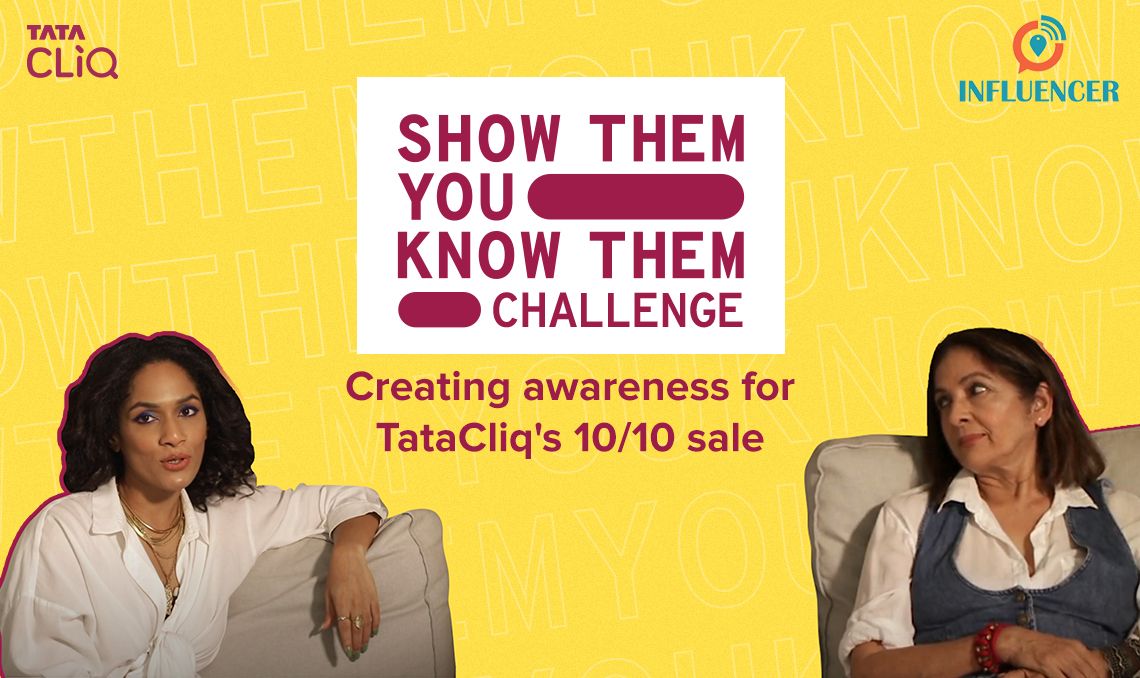 Creating Awareness For TataCliq's 10/10 Sale via Influencer Marketing
Author: Sayantan Rudra
|
Updated Date : February 21, 2022
About Tata CliQ
Tata CLiQ is a leading E-commerce company, belonging to the Tata group and based out of Mumbai, Maharashtra. Tata CLiQ sells a variety of products on its platform ranging from Electronics, Fashion, Footwear to Accessories. Tata CLiQ also has a luxury counterpart called Tata CLiQ Luxury which offers products from premium brands around the world. Tata CLiQ aims to provide customers with a collection of the best products at fair prices. Its omnichannel marketplace model offers quick and smooth delivery of products to customers.
About #ShowThemYouKnowThem Campaign
TATA CLiQ launched the much-awaited 10/10 sale, only this time with a fun 'Show Them You Know Them' challenge to test how much we really know our loved ones. The campaign was spearheaded by an extensive influencer marketing exercise.
Describing the thought process behind the campaign, Kishore Mardikar, Chief Marketing Officer of TATA CLiQ said, "We all are aware that gifting right is difficult even when you know someone. Thus, we at Tata CLiQ through the festive campaign and this season of gifting, wanted to help deepen connections with a wide range of suitable gifts options. The brand encouraged people to show their loved ones that they know them by giving them the perfect gift." 
Objective
Raise awareness of curated gifting on Tata CliQ

Increase brand equity with audiences

Drive UGC leading to consumer gratification to prompt purchase
Influencer Campaign Idea
Tata CliQ wanted to create intrigue and excitement by gamifying the 'Show Them You KnowThem' Challenge. To position themselves as the perfect place to go gift-shopping, CLiQ decided to tap into the potential of the influencer universe where celebrity duos took on this fun challenge and answered questions about each other. Those who scored a higher score were declared winners. The campaign featured several well-known faces who took the challenge and gave their own interesting spin to it!
The influencer strategy was to collaborate with two unique pairs of celebrities who would headstart the entire campaign. We selected two kinds of pairs – One being a sibling and the other being a mother-daughter duo. This added a fun and quirky dimension to the campaign as Rhea and Harshvardhan being the sibling pair showcased their love-hate bond like every other sibling.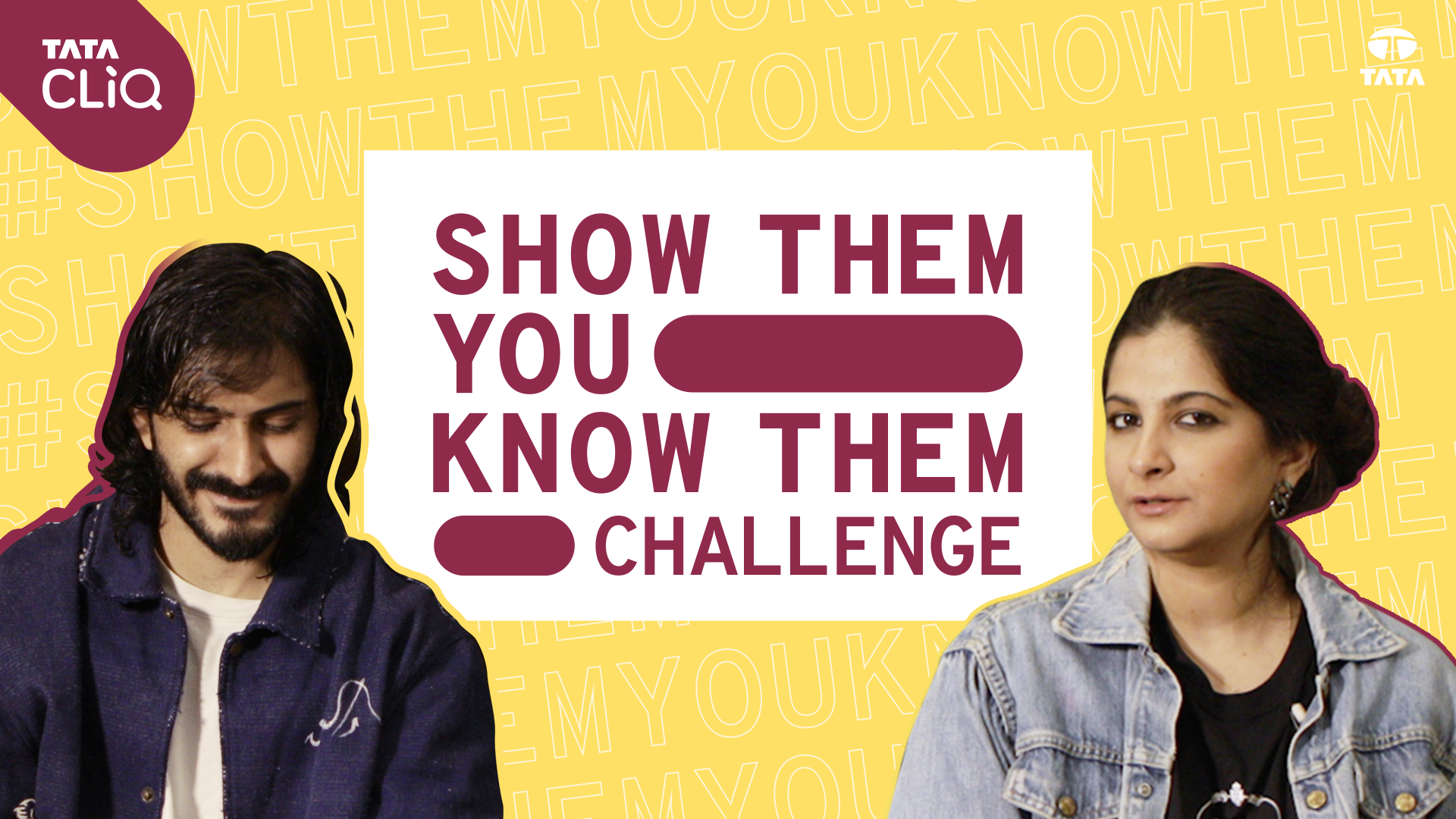 Neena and Masaba Gupta who are one of the coolest mother-daughter duos in India also added a lot of excitement to the campaign as Neena wanted to prove that mothers always know their daughters the best!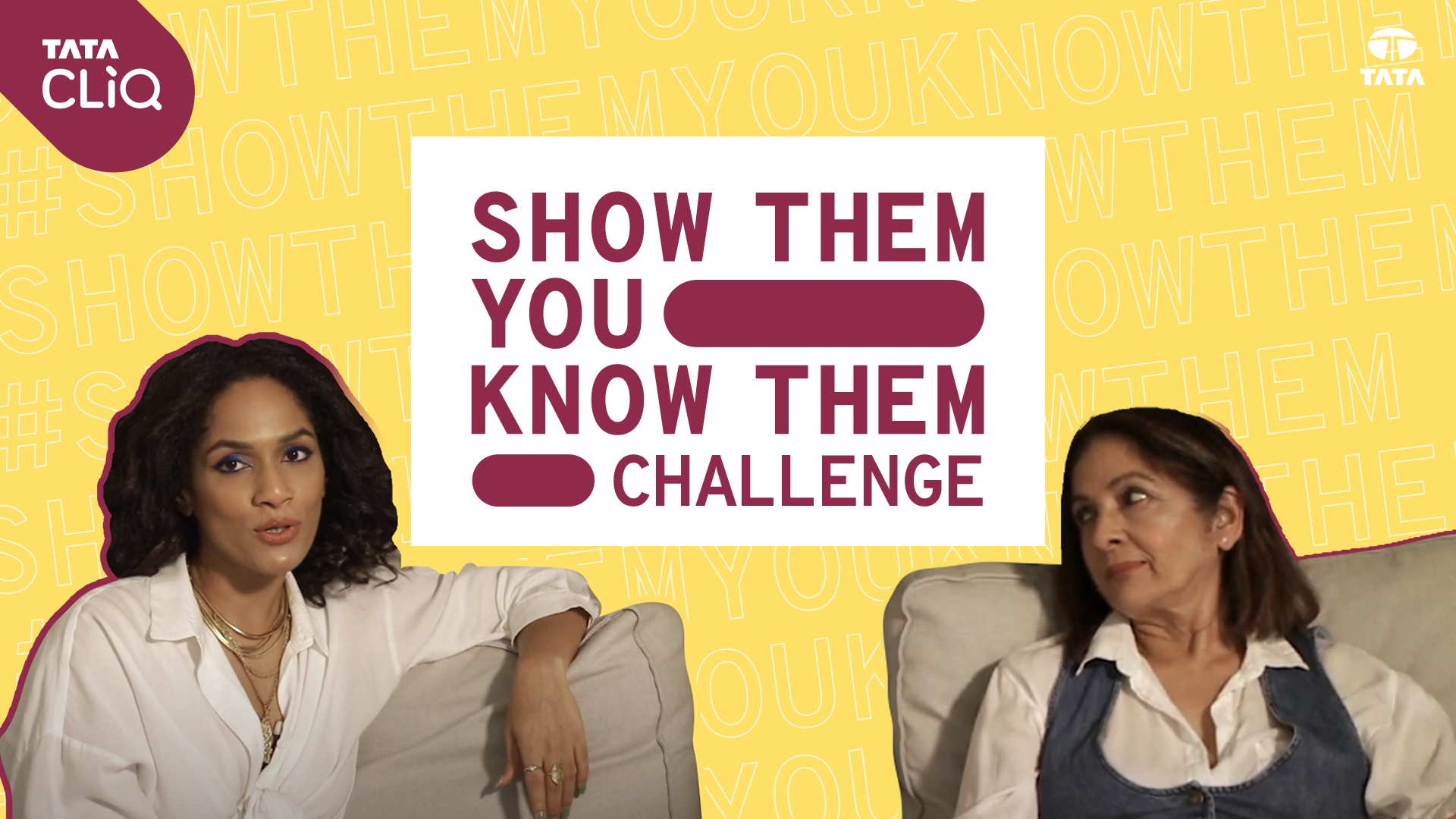 Bruised Passports was another amplifier pair best known for their travel stories who showcased their love by putting each other to the ultimate partner test.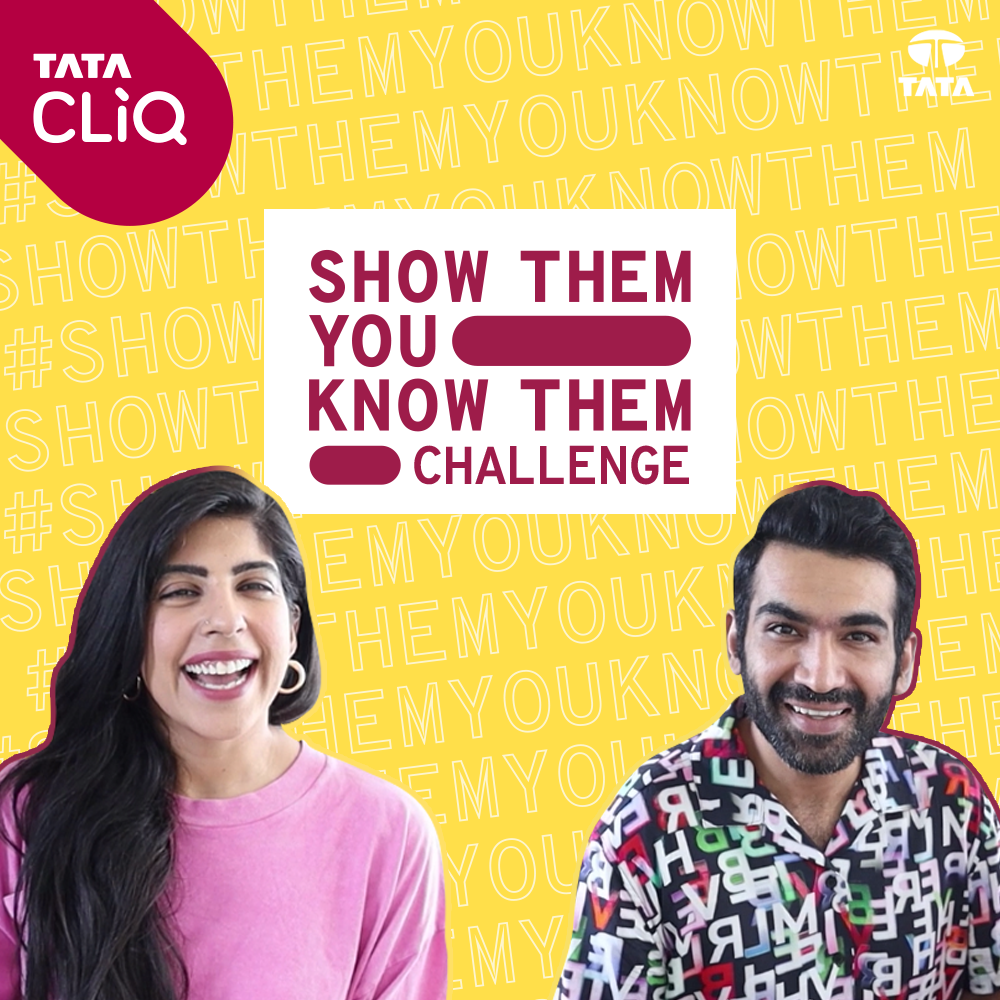 And last but not the least, we collaborated with Dolly Singh who added a very fun, and quirky approach to the entire concept of buying gifts for a loved one. The campaign was further executed with 74 micro-influencers.
Execution Strategy
The campaign kick-started with actor Harshvardhan Kapoor challenging his sister and ace Bollywood stylist, Rhea Kapoor, on Instagram to the #ShowThemYouKnowThem challenge to prove that he knows her better than she knows him. Rhea accepted the challenge and the showdown between them went live as an IGTV video, with Rhea being the clear winner! This was followed by National award-winning actress Neena Gupta challenging her daughter and top designer, Masaba Gupta. The #ShowThemYouKnowThem Q&A challenge between them went live on their respective Instagram handles as an IGTV video.
We also collaborated with 75 micro-influencers for the campaign. Out of the 75,  25 made a video of them taking up the #ShowThemYouKnowThem challenge by answering  5 simple questions about their friend, partner or colleague and letting them know they truly know everything about them and the others posted a story of the challenge using Tata CliQ's template for answering  5 questions about their friend, partner and colleague.
With the majority of the Tata CLiQ demographic being young professionals and enthusiastic shoppers, the campaign was executed through two channels – Instagram Story and Instagram Video post.  The campaign went live for 4 days, 1st Oct 2020 – 4th Oct 2020. 
One of the main goals behind this campaign was to encourage engagement among our audience. To do this, we closed the campaign with a UGC, where the audience was asked to participate with their loved ones and take on the Show Them You Know Them challenge. This instantly CLiQ-ed with a young audience and sparked a desire to get to know their loved ones better.
Results
Through this campaign, we were able to reach an audience of 3.2M while generating 74,684 actions along with 3.48M impressions.
___noise___ 1000