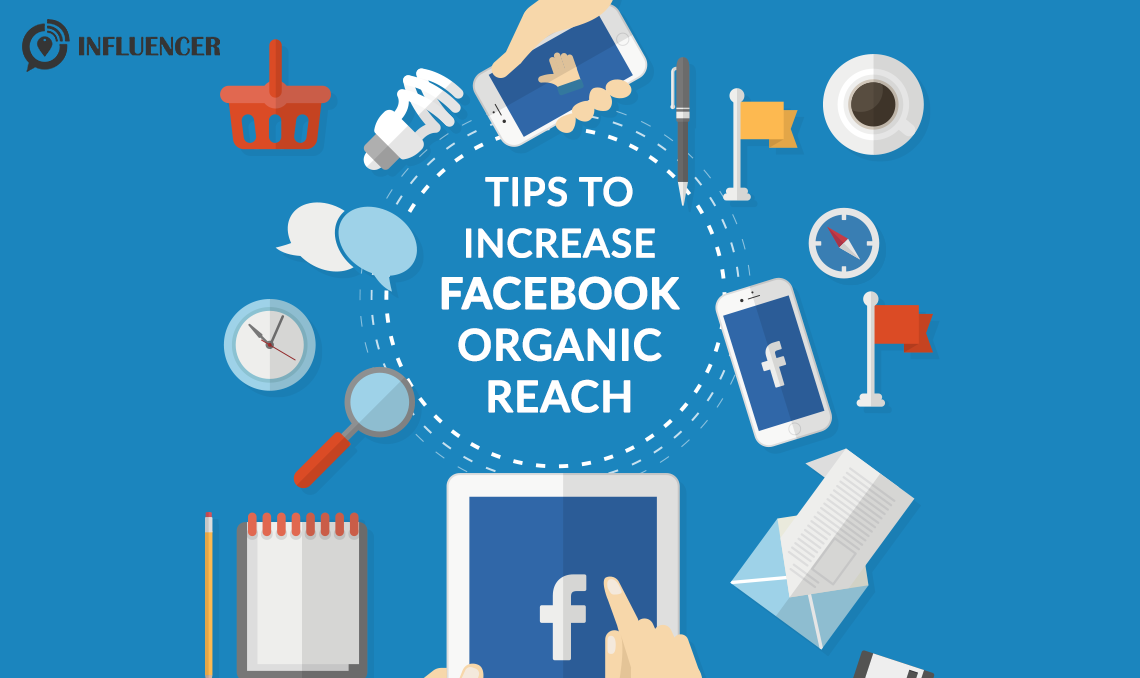 Tips to Increase Facebook Organic Reach
Author: Sandhya Ganesan
|
Updated Date : February 21, 2022
Over the years, Facebook has become a significant medium for brands to promote their products and services as a part of their online strategy.
However, the organic reach of these brand pages has been steadily declining over the years. Presently, the organic reach is around 1-2%. It is almost impossible for a Facebook user to view all the posts of a brand organically.
Although there are a certain ways to tackle this problem and increase your organic reach which are as follows :-
Create awesome content
One of the main reasons Facebook changed its algorithm was overcrowding of content. There were millions of brand pages competing for attention in the user's newsfeed. It takes less than 0.1 seconds to capture your user's attention and get them to read your content. Brands today are fighting for that 0.25 second and are struggling to be on top of their game. Which is why, when you are creating a content strategy for Facebook, make sure, it's engaging, relevant to your users and if possible try and keep the tone casual and friendly in order to establish a good rapport with your target audience.
Know your audience
Knowing the target audience is a crucial step when it comes to creating content. Facebook insights is a great way to gain more knowledge about the likes, reach, visits and people. This data can be useful to create tailor made content to suit the customers. Facebook also allows you to target the audience for your posts to enable better reach. If your page is more popular with the younger audience then the content must be fun and vibrant to suit both your brand and the target audience.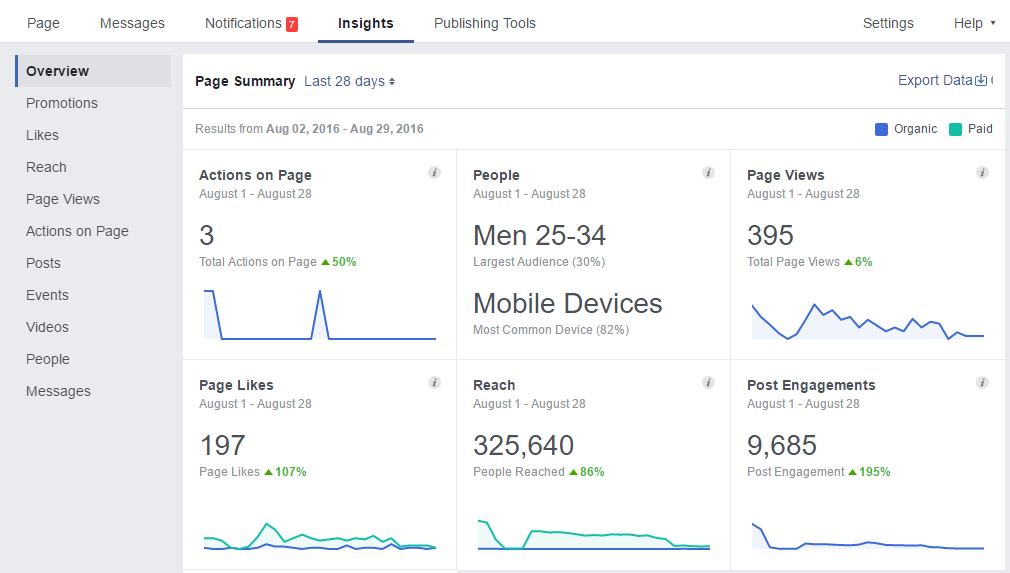 Post at the right time
Just posting great content is not sufficient, it is also equally important to nail the timing of your posts. According to popular surveys, the best time to post on Facebook would be around 1pm or 3pm and there is scope for higher engagement from Thursday to Saturday. Even though these timings may not be universally applicable, it really does help to know the timing in which your posts get the maximum engagement.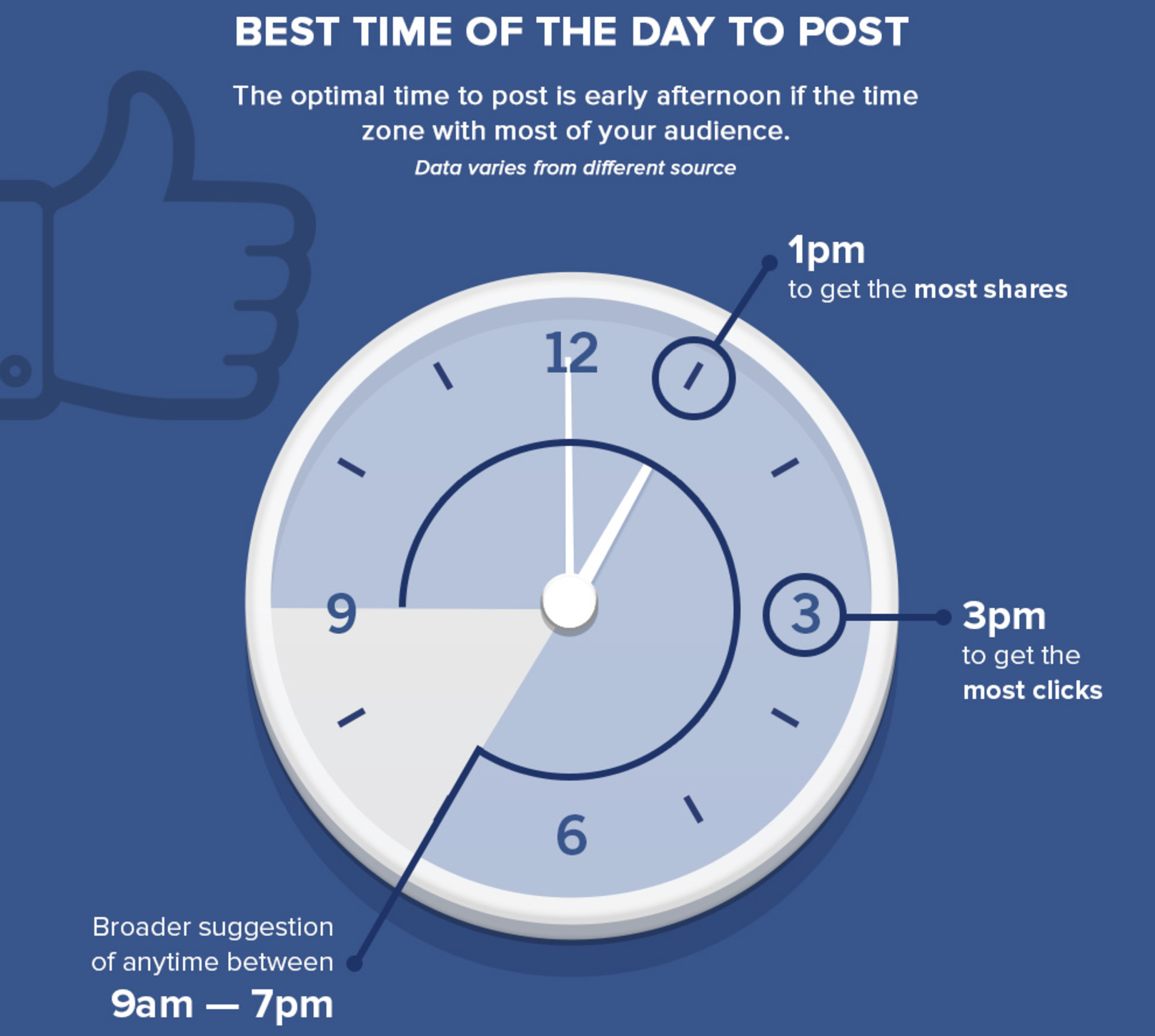 Quantity doesn't always equate to Quality
Many brands often consider the quantity of posts to be directly proportional to the reach of the brand. This is a wrong approach. Spamming your brand page with too many posts can also become your Achilles heel! Users can unfollow you with just a click. Hence, it's important to find the right balance between very little and too much content. The number of posts do not matter, you can share multiple posts a day on your page, but if these posts do not showcase relevant content, it doesn't help your brand. Alternately, sharing 3-4 relevant posts with strong messaging a week can really help your brand reach and engage their target audience in a better manner.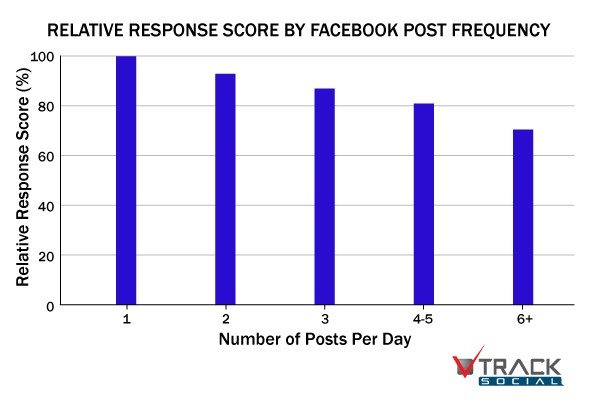 Image courtesy – https://blog.bufferapp.com/social-media-frequency-guide
Interaction is the key
Interacting with the users is paramount. One must constantly engage themselves in conversation with the audience in order to build a tight knit community for your brand. You can also interact with them by asking questions in your posts to get more traction. Questions usually invite the opinions and thoughts of various people and it's a great way to get your brand out there without spending a single penny! Also, you can look at sharing humorous content around pop-culture ( only if relevant to your brand) to get people to interact with your page. Humour is the best weapon that a brand can leverage to engage with audiences online. It not only helps get traction but also helps establishing top-of-the-mind recall for your brand which is of utmost importance.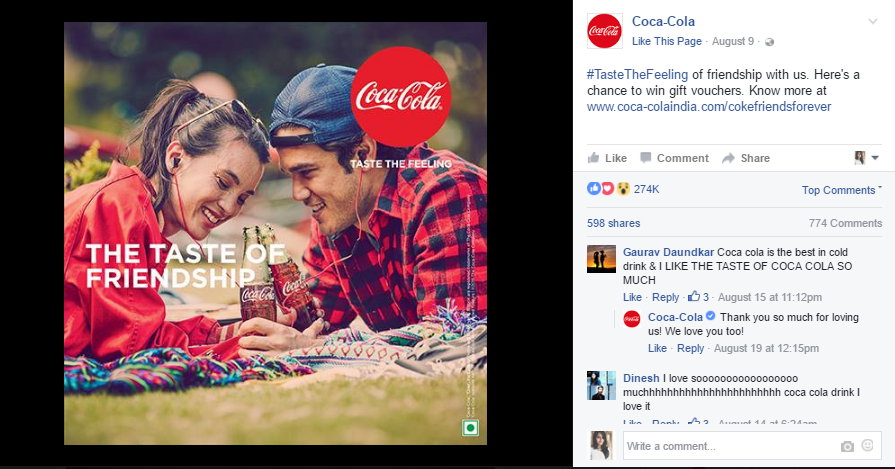 With the help of the above mentioned tips, you can help your brand reach more number of people organically. Also, you can leverage influencers to ensure a better reach with the audience. Influencer.in is a forum that helps you find the right influencers for your brand and helps you connect with them. These exercises for your brand can definitely result in a higher organic reach online.